僅次於慕尼黑,歐洲第2大的音響展,波蘭華沙音響展如期舉行,將近兩百個展房,展場分佈在PGE Narodowy波蘭國家體育館、Radisson Blu Sobieski Hotel旅館及Golden Tulip Hotel旅館三個地方,如果是第一次來的,建議可直接住在這兩家旅館或是附近的旅館,兩家旅館就在同個街口,位於市中心,離華沙蕭邦機場很方便,20分鐘搭車就可抵達。今年展出依然相當熱絡,吸引不少燒友來參觀,波蘭本土的品牌亦不少。
PGE Narodowy
PAGE 02: Entry
PAGE 03: Borressen, Aavik, ansuz, AXXESS, Nagra
PAGE 04: Wilson Audio, Dan D'Agostino, dCS, Audio Research, Artesania, Shunyata Research, Taiko, Telegärtner
PAGE 05: David Laboga, hORNS, Audio Hungary, TAGA Harmony, Thorens, clearaudio, indiana line, ELAC, Hegel, HiFi Rose, NAD, Bluesound, PSB, Isotek
PAGE 06: Dali, Marantz, Unison Research, Luxman, B&W, audioquest, Goebel, Wadax, Boulder, Marten, Brinkmann, Franc Audio
PAGE 07: McIntosh, Rockport, Transparent
PAGE 08: Emotiva, Harbeth, 432 EVO, Benchmark, Franc Audio, Jorma, Air Tight, HiFiPRO, HEDD, Audiosolutions, Form at Wood, BennyAudio, Audia Flight, Esoteric
PAGE 09: Ferrum Audio, SOtM, Audio Culture, Focal, Naim, Sonus Faber, Classe, Unison Research, Opera, Marantz, Canton, Denon, Polk, Unitra
PAGE 10: JBL, Audio Physic, Musical Fidelity, BAT, MoFi
PAGE 11: Fyne, Synthesis, Gigawatt, Paradigm, Anthem, MartinLogan, Dual, Ortofon, PMC, Oracle Audio, Triangle, Canor, Perlisten, Nuprime
PAGE 12: Magico, MSB, Metronome, Acoustic Signature, SOtM, finite elemente, Pink Faun, SVS, Gryphon
PAGE 13: Gato Audio, FinkTeam, Circle Labs, Meitner, SOtM, Acoustic Signature, Tellurium Q, finite elemente, innuos, Rockport, Nagra, Artesania, Soulnote, HORN Acoustic
PAGE 14: Moon, Nordost, Audiovector, REL, Chord, Chord Company, Monitor Audio, AE(Acoustic Energy), Cambridge, Solidsteel, Arcam, Spendor, Cardas
PAGE 15: Rockport, EC(Electrocopaniet), HRS, Transparent, VPI, VTL, J.Sikora, doshi, Soyaton, Soundpace Systems
PAGE 16: T+A, Artesania, PS Audio, Cary Audio, Vincent, Blumenhofer
PAGE 17: Vivid Audio, Mola-Mola, audionet, CH Precision, ATC, Solidsteel, Bassocontinuo, B.audio, zavfino, Advance Paris, Supra, Diora Acoustics
PAGE 18: aqua, Albedo, JMR, Waversa, Diptyque
PAGE 19: lemmy, Phonia, Headphone Zone

Hotel Golden Tulip
PAGE 20: Entry, Jadis, SPL
PAGE 21: Estelon, Accuphase, Siltech, Crystal Cable, Mola-Mola
PAGE 22: Furutech, rcm audio, Vitus Auido, Acoustical Systems, Kuzma, Thrax, CEC, DS Adio, NEO Highend, Gauder Akustik
PAGE 23: Natural Sound, Avatar Audio, Holophony, ayon, Lumen White, Siltech, Transrotor
PAGE 24: Jadis, KBL Sound, Destination Audio, DaVinci
PAGE 25: Goldmund, Kharma, Aries Cerat, TaraLabs, sveda audio, Lampizator, J.Sikora, KBL Sound
Hotel Radisson Blu Sobieski
PAGE 26: Entry, EPO Sound
PAGE 27: Revival Audio, Davis Acoustics, Pier Audio, new horizon, Lyngdorf, Gold Note, Mastersound, Klipsch, Pylon, fezz, Muarah, Avantgarde, Kendo
PAGE 28: Mytek, Tonsil, Sisound, sto, Firmfit, Amphion, Rega, Solidsteel
PAGE 29: favo Audio, silent audio, Stenhiem, dCS, Karan, German Physiks, Rockna, Java, Auris, Art Audio, audioplan
PAGE 30: Closer Acoustics, Falcon Acoustic, MoFi, Audio Note, elinsaudio, Tentogra, Way Cables, 72Audio, Popori Acoustics
PAGE 31: Blackwood, Viablue, 8mm audiolab, J.Sikora, Audio Phonique, Cyrus, audio physic, Gigawatt
PAGE 32: Dynaudio, Accuphase, Siltech, Circle Labs, Chario, Audio Reveal, Tentogra, Spinor Audio, IDHOS, Cube Audio, booster, Lumin, Leema, Solidsteel, Magnepan, Manron, Kii Audio
PAGE 33: Atohm, Atoll, Kleeny, equilibrium, AURALiC, ENERR, heed, audiothlon, GigaWatt, J.Sikora, Ancient Audio, Marton, NCS Audio, Merason, Lumin, Thoress
PAGE 34: Luna Cables, Grandinote, Aurorasound, Falcon, Silent Angel, Reimyo, Bladelius, Fara, Norma, Lumin, Waversa, KECES, Bona Watt, Gradient, WestminsterLab, Lumin, Sylco Acoustics, Audiostereo.pl, Wile, SoundArt, Skala Audio
PAGE 35: Kultura Dzwleku, TEAC, DIYaudio.pl, Soulnote, Graham, Struss, DLS
PAGE 36: WK Audio, GMG, AURALiC, Moon, Silent Laboratories, Stevnert Orpheus, Straless, BonaWatt, holbo, fonolab, Remton, Revival Audio, Moonriver, Oephi, MuzgAUDIO, NxTL
PAGE 37: Vivid Audio, Mola-Mola, Ciarry Audio, Zensati, Kasoto, TR Audio, Fram GigaWatt, Ancient Audio
PAGE 38: Lucarto Audio, Tellurium Q, Qualio Audio, HTaudio, Melco, Bare Baffle, Western Electric, dCS, ayva, SoundRite, MWSYSTEM, HiSoQ, CubeAudio
PAGE 39: Metaxas & Sins, Mozzaik, Euphony, SubSystem, SST Acoustic, Phonia, RT Project, Peak, extraaudio, Omicron, Lumin
PAGE 40: Audiosolutions, JAVA Hi-FI, Silent Angel, Rockna, Reed, Sulek, MBL, Esprit, YBA, Yaoin, 4hifi, Savar Systems, Line Magnetic, Pilium, Mega Acoustic
PAGE 41: Borresen, Aavik, Ansuz, AXXESS, Amphion, Primare, Flow by Allegro, Way Cables, Pre-Audio, staccato, audioform.pl, Soyaton, MORE audio
PAGE 42 : Electro-Lab, Joseph Audio, J.Sikora, Lampizator, Circle Labs, Cardas, AVM, Tellurium Q, neat acoustic, Aretai, Steinway Lyngdorf
Video – PGE Narodowy
00:00:00 innuos, Rockport, Nagra, Artesania
00:02:45 Borresen, Aavik, Ansuz, Nagra
00:12:04 Rockport, VTL, EC(Electrocompaniet), VPI, HRS, Transparent
00:17:39 J.Sikora, Soyaton, doshi, Soundspace Systems
00:20:44 Vivid Audio, Mola-Mola, Audionet, CH Precision, ATC, Solidsteel
00:26:41 Blumenhofer, Cary Audio, PS audio, Vincent Audio
00:28:28 Arcam, Spendor
00:29:15 T+A
00:30:22 Monitor Audio, Chord, Chord Company
00:31:42 Audiocvector, Moon, Nordost, Rel
00:34:30 Triangle, Canor
00:35:41 Perlisten, Nuprime
00:37:05 Magico, MSB, Metronome, SOtM, Acoustic Signature, Finite Elemente, Tellurium Q
00:38:40 SoulNote, Horn Acoustic
00:41:19 Fink Team, Circle Labs, Meitner, Metronome, Finite Elemente, Tellurium Q, SOtM, Acoustic Signature
00:42:53 Gato Audio
00:44:29 Gryphon, Wilson Audio
00:47:20 Dali, Unison Research, Marantz
00:50:40 Wilson Audio, dCS, Taiko Audio, Synergistic Research, Audio Research, Stealth Audio Cables, Dan A'gostino, Telegartner
00:57:42 Luxman, B&W
01:01:10 Gabel Audio, WADAX, Brinkmann, Boulder, Franc Audio
01:04:10 McInotsh, Rockport, Transparent
01:08:28 Harbeth, Benchmark, 432 EVO, Franc Audio
01:09:38 AudioSolutions, Pilium Audio, Benny Audio, Form at Wood
01:11:09 Focal, Naim
01:13:58 Sonus Faber, Classe
01:15:50 Unison Research, Opera Loudspeakers
01:17:21 marantz, Canton
01:18:55 ELAC, Hegel
01:20:05 aqua, JMR, Albedo, Waversa, Diptyque
01:22:01 NAD, psb, Isotek, audioquest
01:23:29 hORNs, David Laboga
01:24:39 JBL
01:25:40 audio physic, Musical Fidelity
01:27:03 MoFi, BAT
01:28:15 Fyne, Synthesis
01:30:06 PMC, Musical Fidelity
01:30:57 Martin Logan, Anthem, Paradigm
01:32:26 Acoustic Energy, Cambridge, Solidsteel, wireworld
01:34:58 Advance Paris, Supra Cable
01:35:38 zavfino, B.audio, intrada
01:36:31 PS Audio
01:39:18 Diora Acoustics
01:41:26 Unitra
01:44:13 Teufel, Loewe, Lemmy, Volumio, Emotiva
01:46:43 REL, Monitor Audio, Amphion, Primare, AVM, Onkyo, Klipsch, Integra
01:48:11 Pro-Ject, Transrotor
01:49:46 JBL, Eversolo, Ricable, Graphite Audio, GIK Acoustics
01:51:36 Headphone Zone
01:56:12 Sennheiser, clearaudio, indiana line, HiFi Rose, Thorens
Video – Golden Tulip & Radisson Blu Sobieski
00:00:00 Furutech, Vitus Audio, DS Audio, rcm Audio, NEO HighEnd, CEC, TechDAS, Kuzma, Acoustical Systems, Gauder Akustik
00:03:59 Estelon, Accuphase, Siltech, Crystal Cable, Mola-Mola
00:08:42 Natural Sound
00:11:23 Avatar Audio, Holophony
00:13:35 Ayon, Lumen White, Crystal Cable, Siltech
00:15:53 Jadis, Grobel Audio, Destination Audio
00:19:13 Goldmund, Khrama, Aries Cerat, Tara Labs
00:21:46 sveda audio, Lampizator, KBL Sound, Himalaya II, J.Sikora
00:24:20 Revival Audio, New Horizon , Pier Audio
00:25:42 Lyngdorf
00:26:42 Gold Note, Klipsh, Mastersound
00:28:35 Pylon, Fezz, Muarah Audio
00:31:06 Avantgarde, Kondo
00:32:45 Mytek
00:33:55 Amphion, Rega, Solidsteel
00:35:13 silent pound
00:36:34 Stenheim, Karan, dCS
00:37:34 German Physiks
00:38:50 audioplan, art loudspeakers, Art Audio
00:41:37 Popori Acoustics, WAY Cables, 72Audio
00:44:54 Blackwood, Viablue
00:46:29 8mm Audiolab, RADA, J.Sikora
00:48:39 Dynaudio, Accuphase, Circle Labs, Transrotor
00:50:14 Manron
00:51:32 Kii Audio
00:52:52 equilibrium, audiothlon, AURALiC, heed, ENERR
00:54:10 Gigawatt, J.Sikora, Fonica International, Marton
00:55:51 Kultura Dzweiku, TEAC
00:57:46 GMG, AURALiC, Moon, Silent Laboratories
01:00:18 Stevnert Orpheus
01:01:35 MuzgAIDO, NxLT
01:03:16 Zensati, Vivid Audio
01:05:33 Kasoto, TR Audio
01:07:23 Fram Audo, Ancient Audio, GigaWatt
01:09:25 Bare Baffle, Western Electric, dCS, Arya Audio Labs
01:12:09 RT-PROJECT
01:15:01 AudioSolutions, Silent Angel, Rockna, JAVA Hi-Fi
01:16:21 Reed, Sulek
01:17:48 Aavik, Borresen, Axxess, Ansuz
01:19:46 Flow by Allegro, Way Cables, Pre-audio
01:22:00 Steinway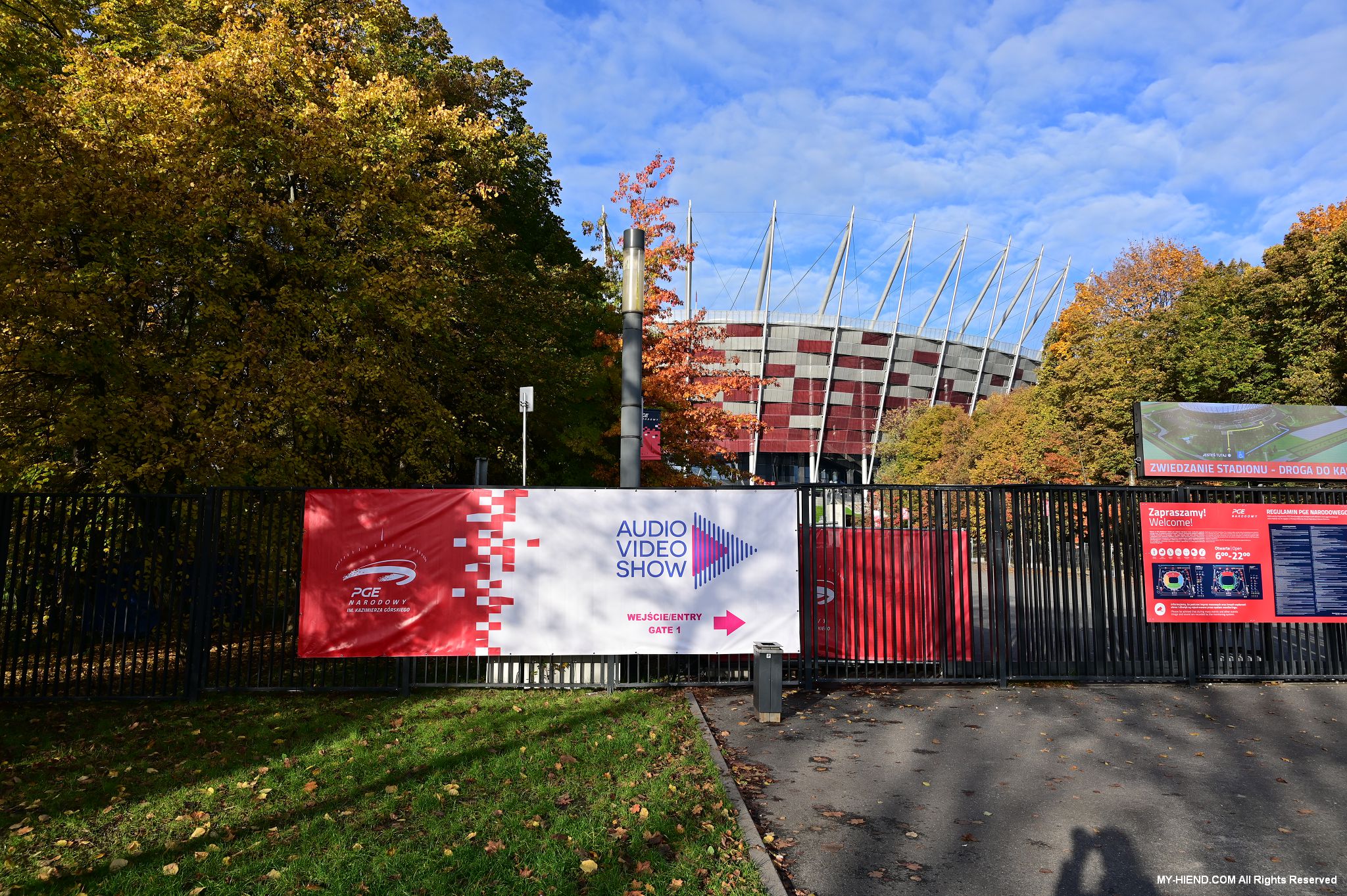 PAGE 03: Borressen, Aavik, ansuz, AXXESS, Nagra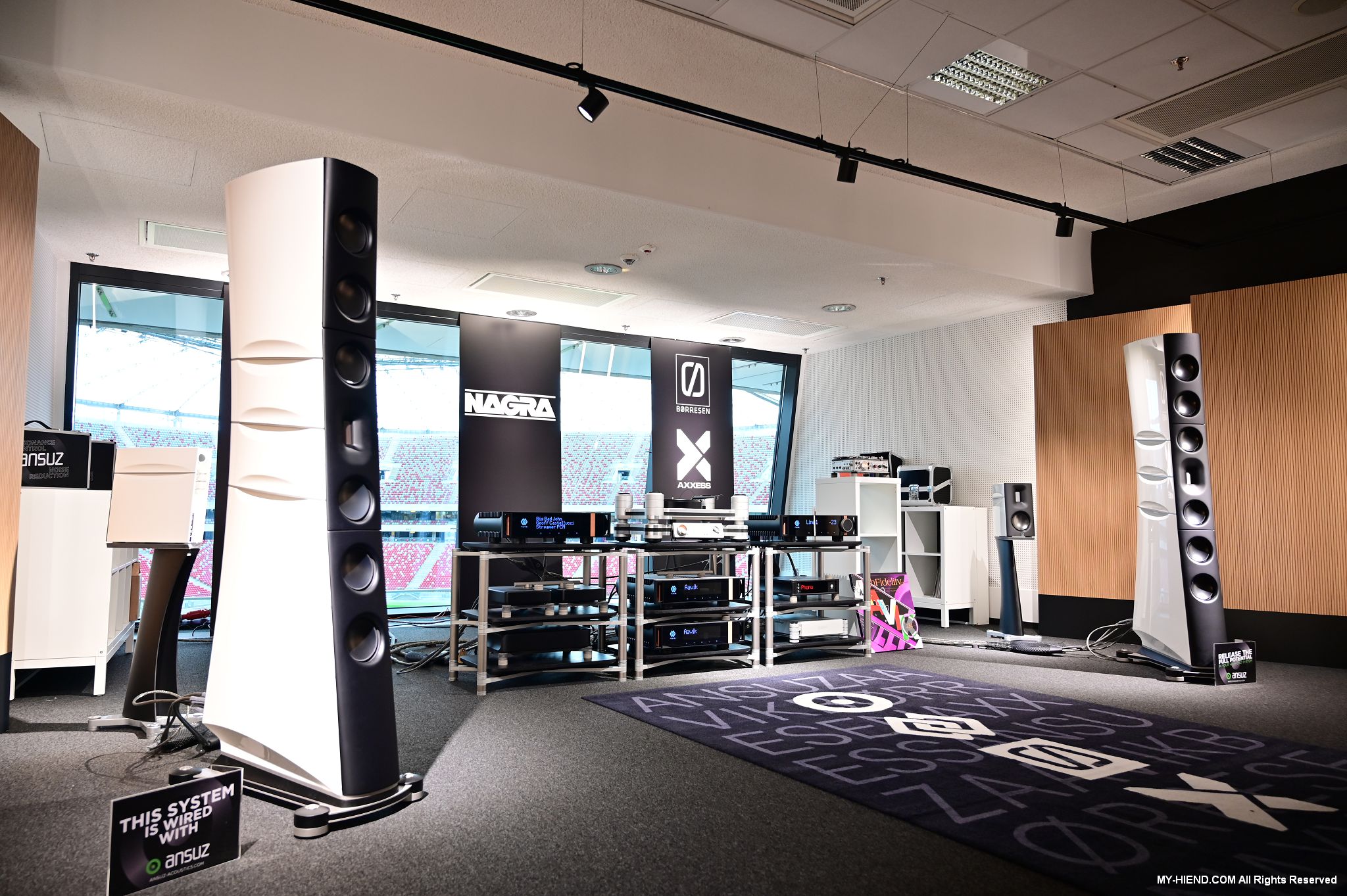 PAGE 04: Wilson Audio, Dan D'Agostino, dCS, Audio Research, Artesania, Shunyata Research, Taiko, Telegärtner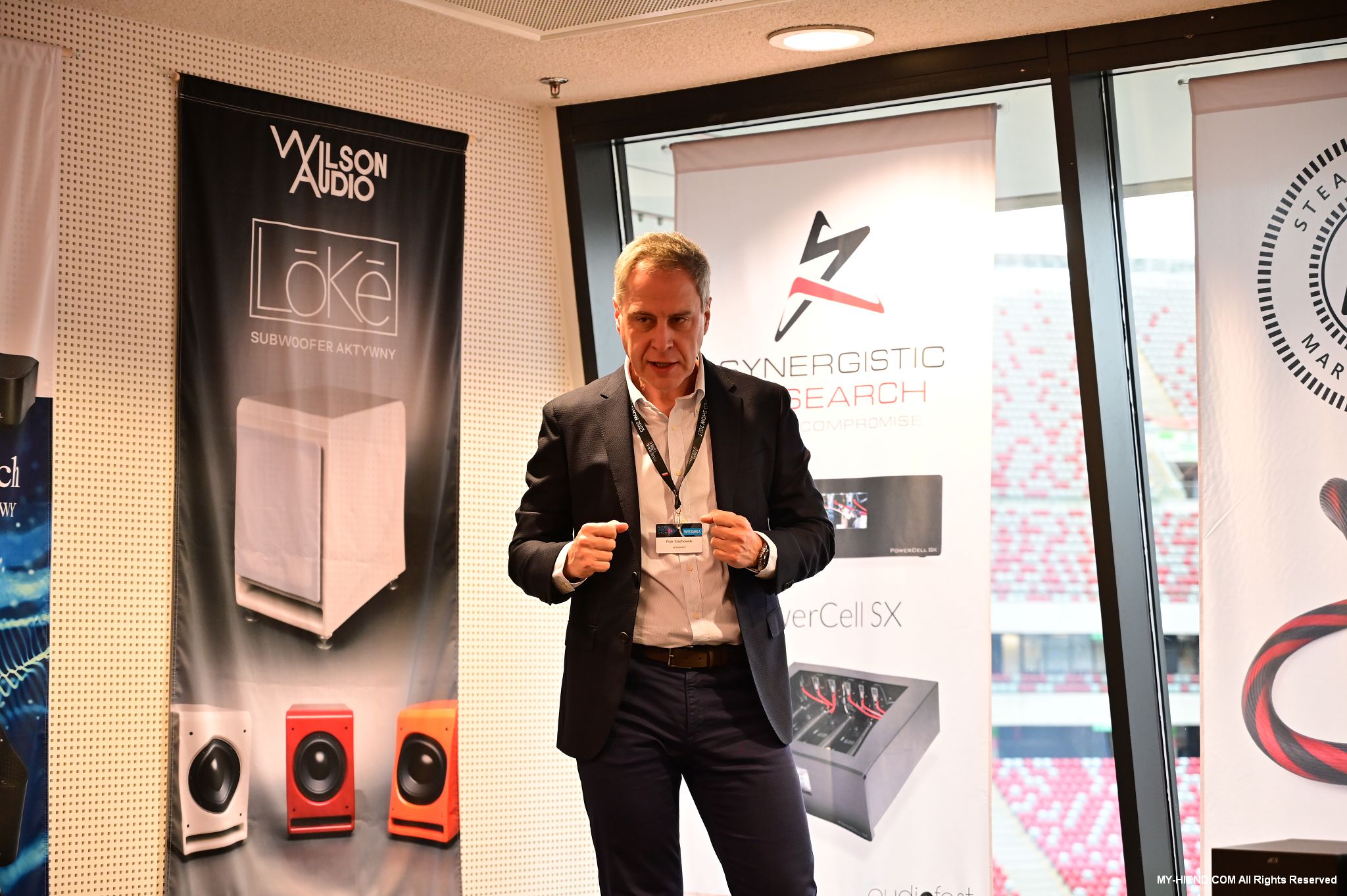 PAGE 05: David Laboga, hORNS, Audio Hungary, TAGA Harmony, Thorens, clearaudio, indiana line, ELAC, Hegel, HiFi Rose, NAD, Bluesound, PSB, Isotek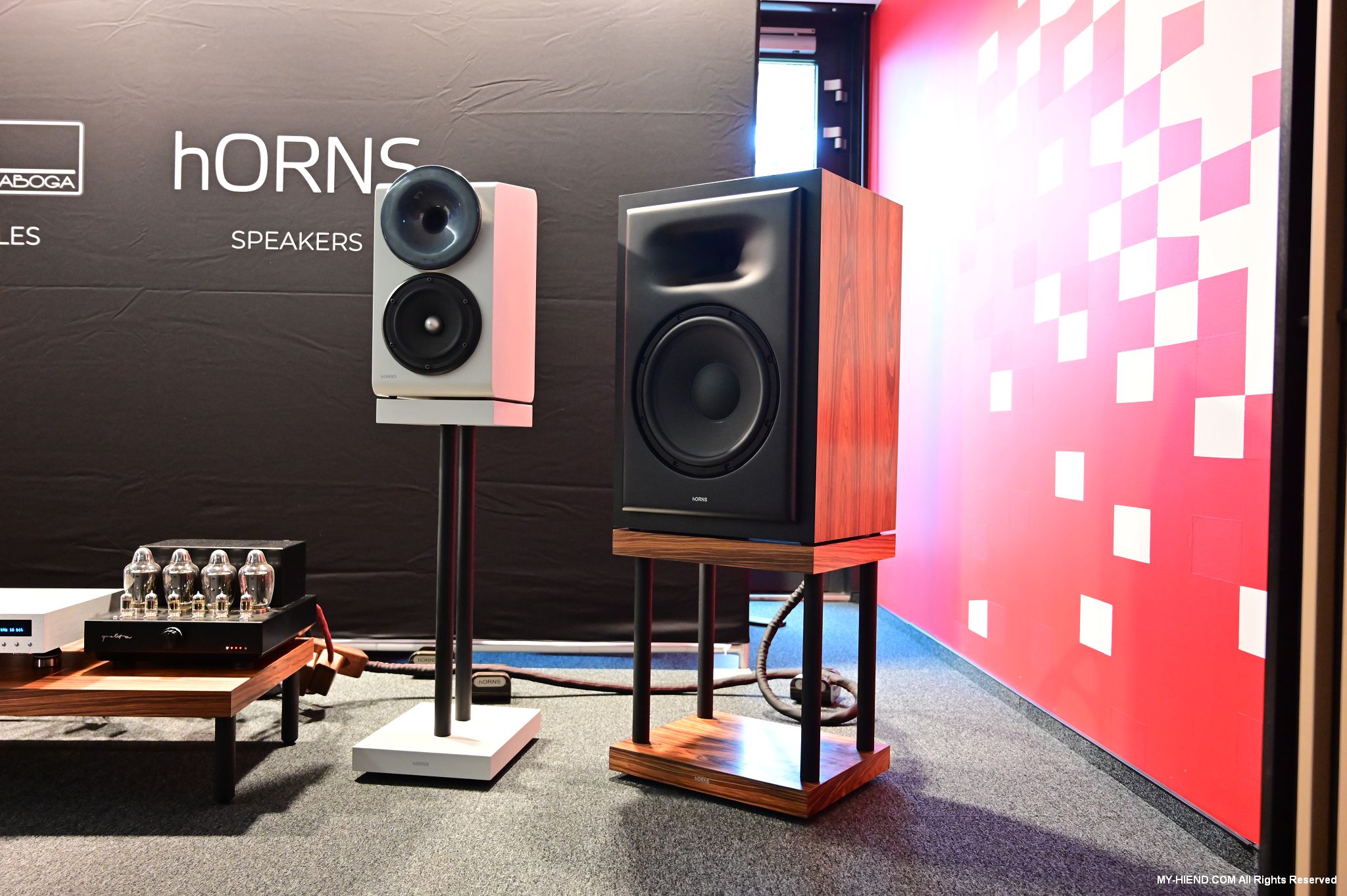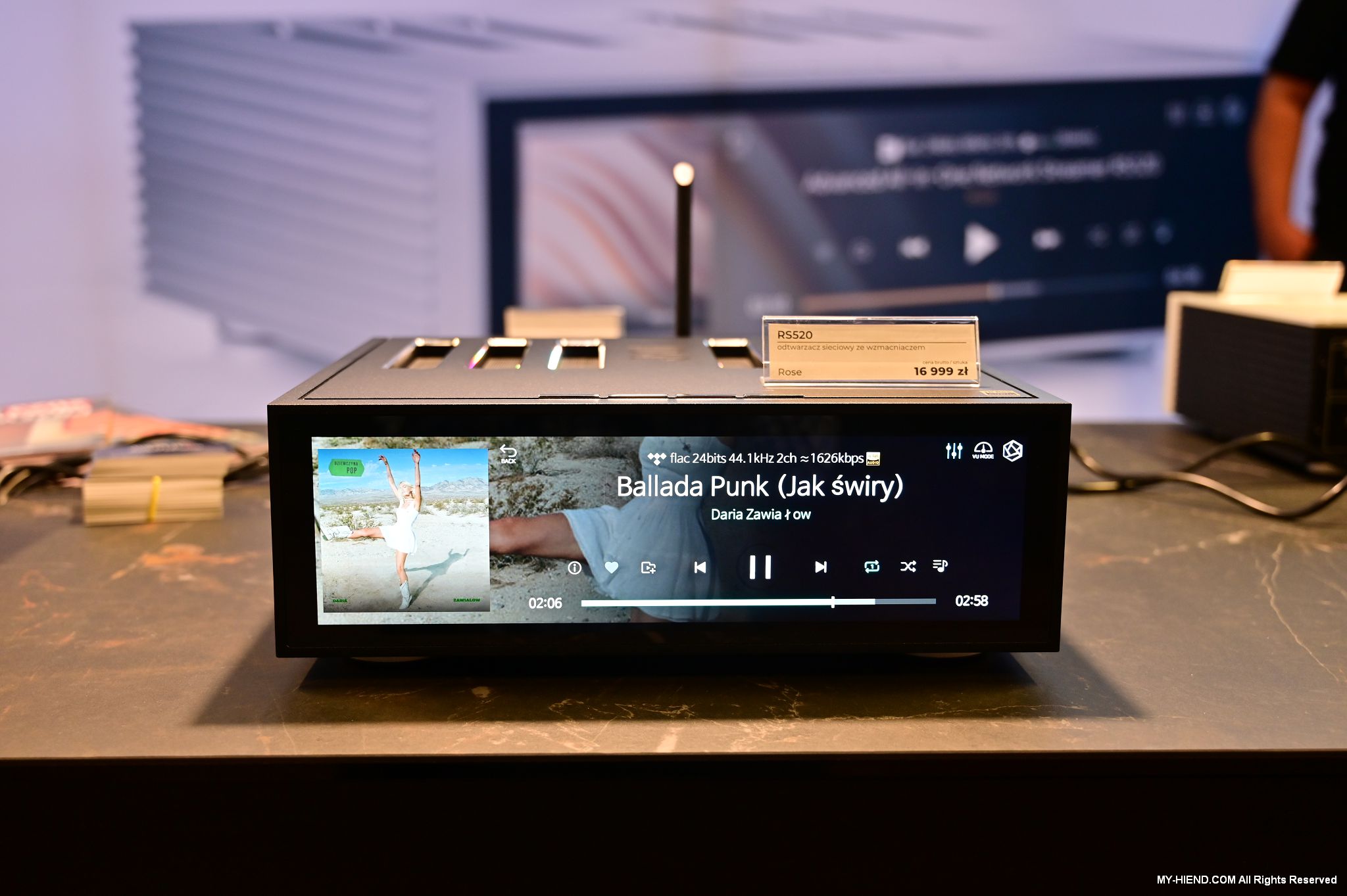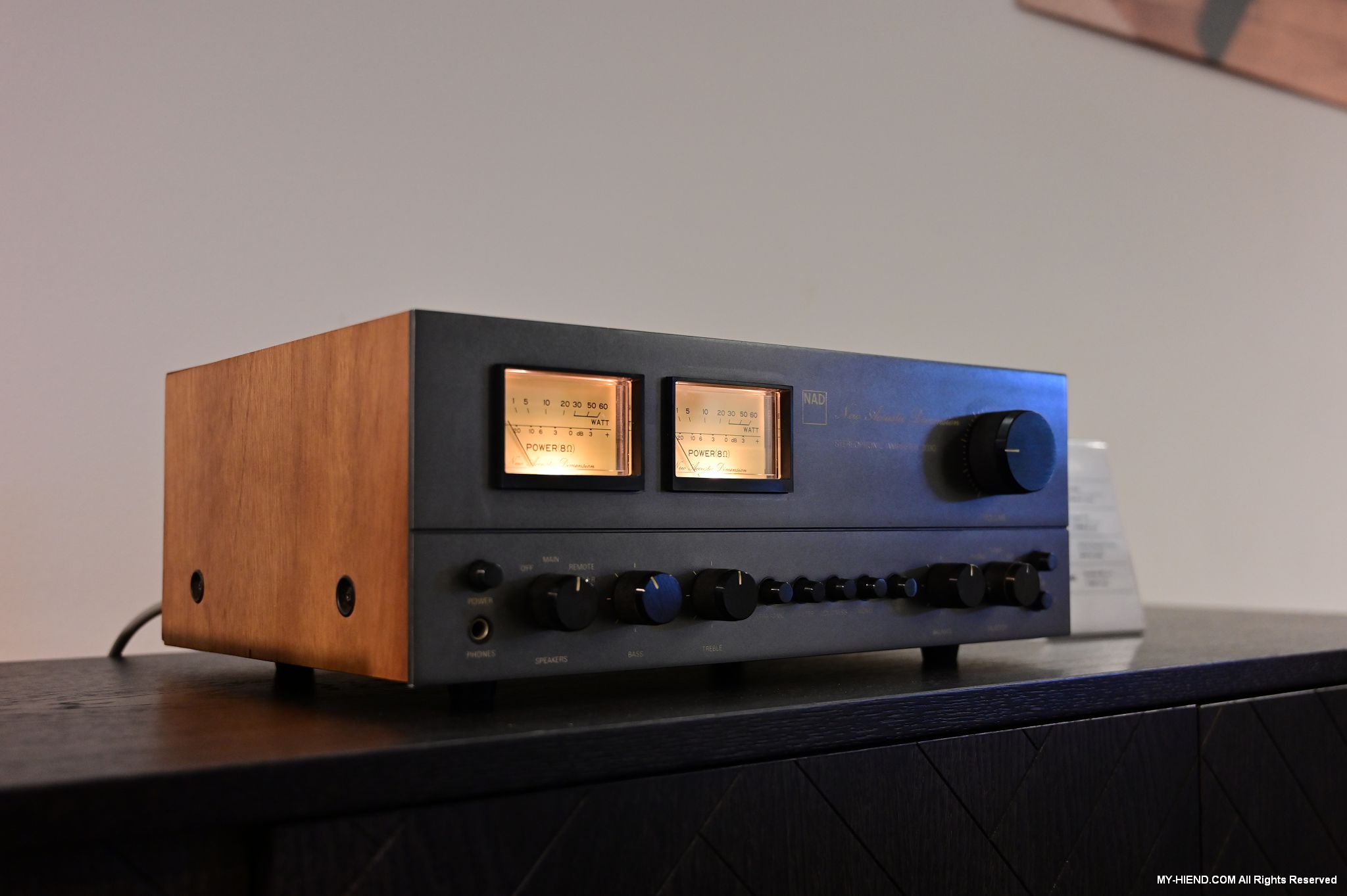 PAGE 06: Dali, Marantz, Unison Research, Luxman, B&W, audioquest, Goebel, Wadax, Boulder, Marten, Brinkmann, Franc Audio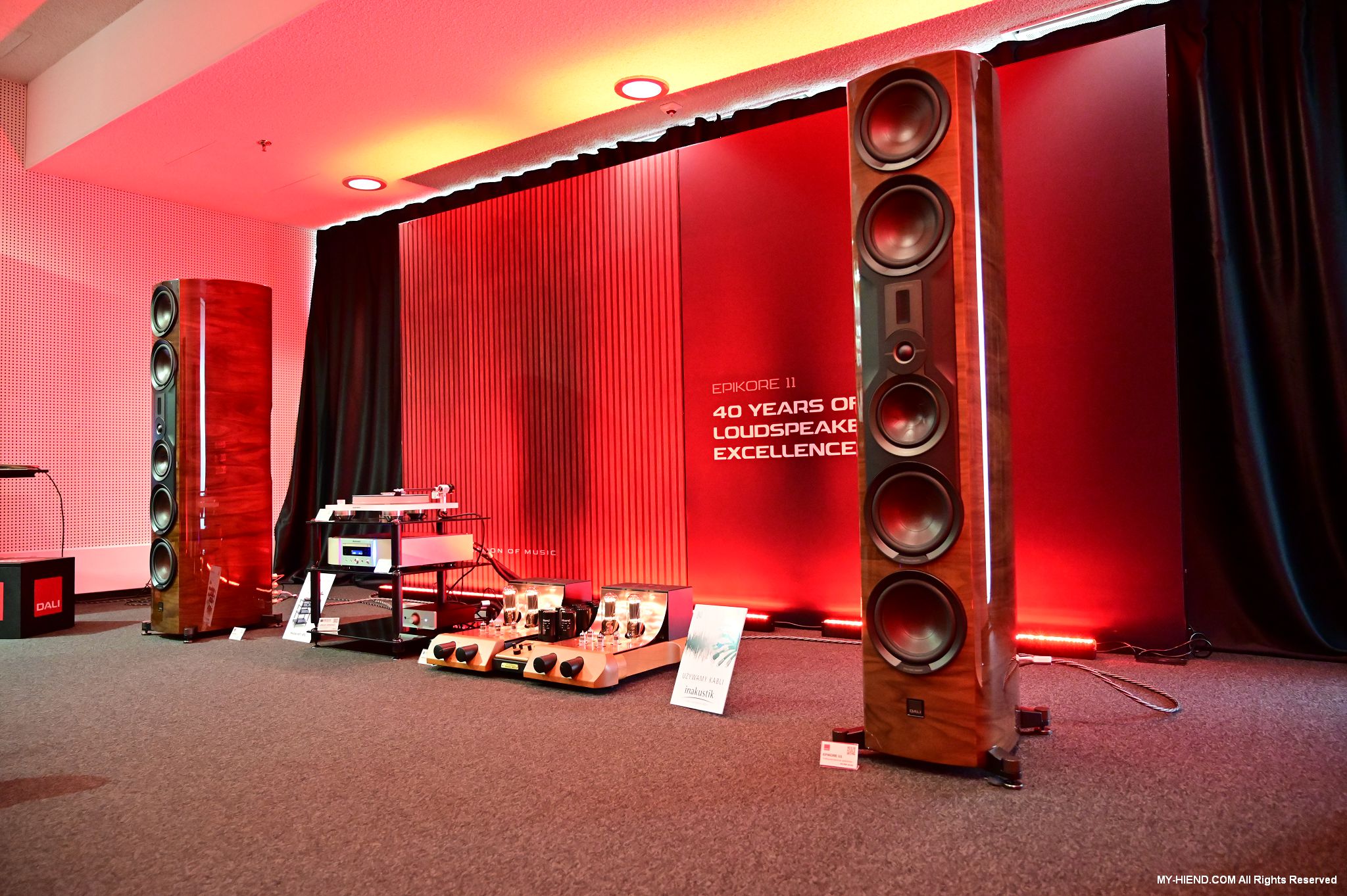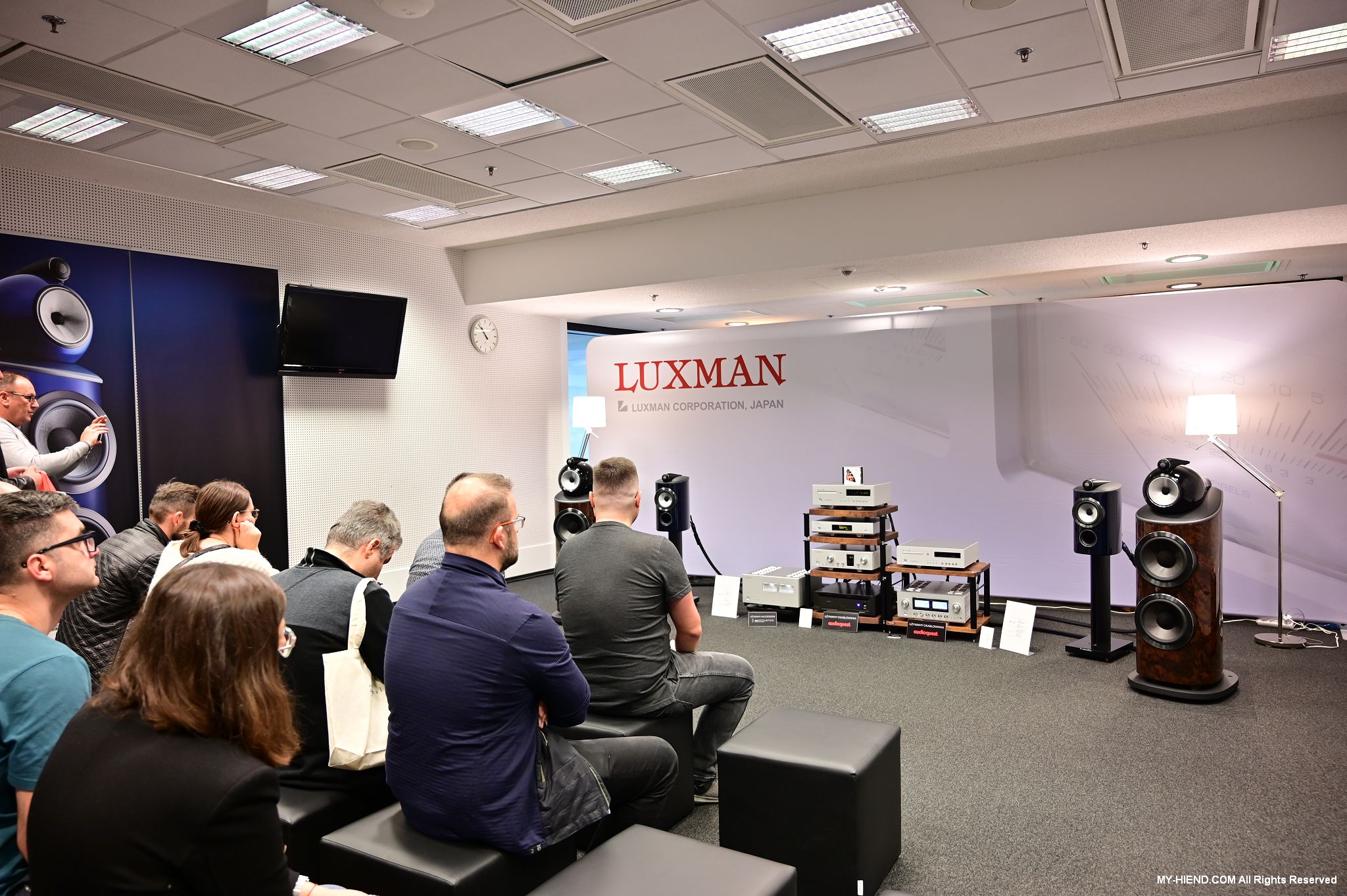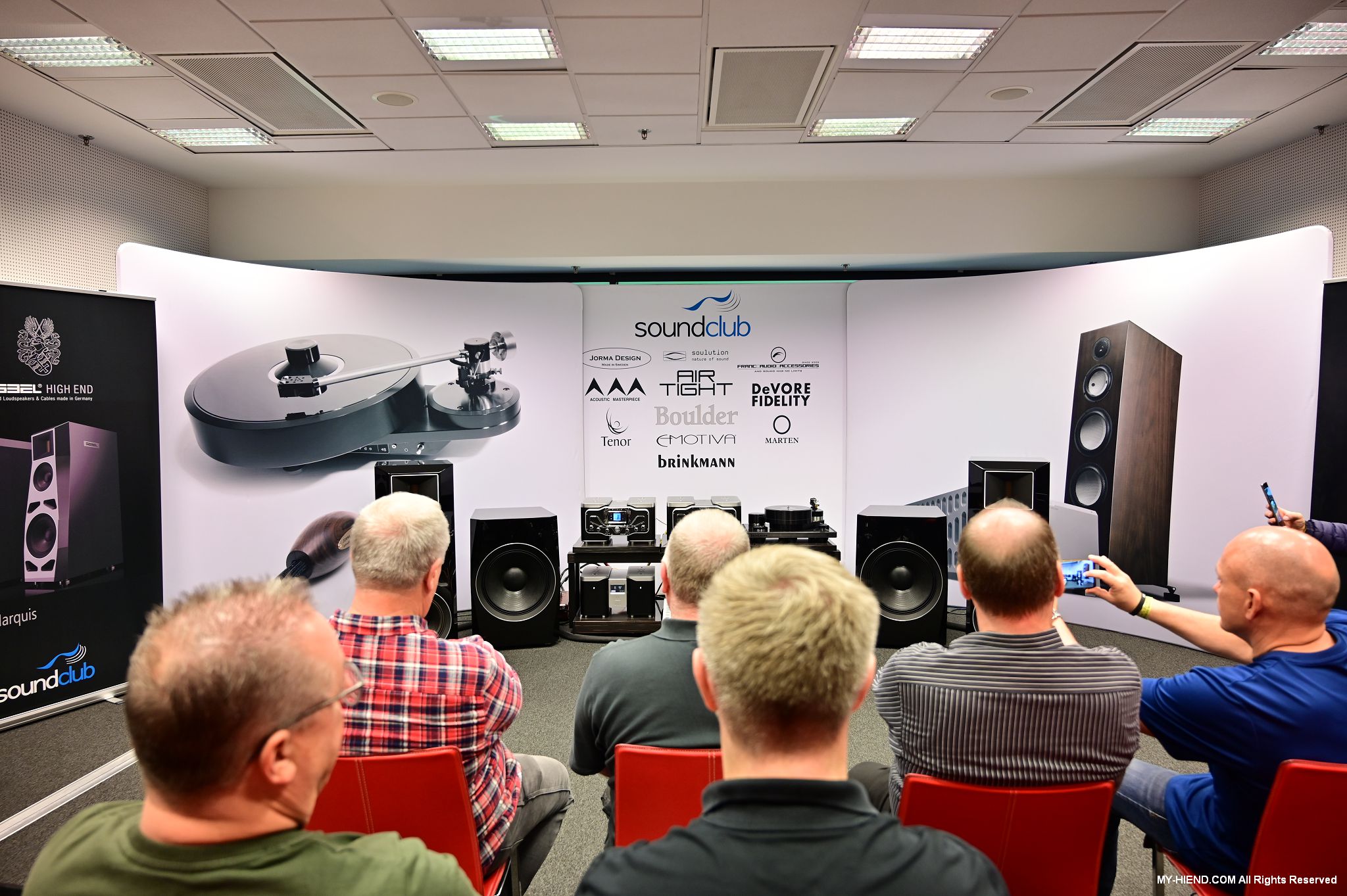 PAGE 07: McIntosh, Rockport, Transparent
PAGE 08: Emotiva, Harbeth, 432 EVO, Benchmark, Franc Audio, Jorma, Air Tight, HiFiPRO, HEDD, Audiosolutions, Form at Wood, BennyAudio, Audia Flight, Esoteric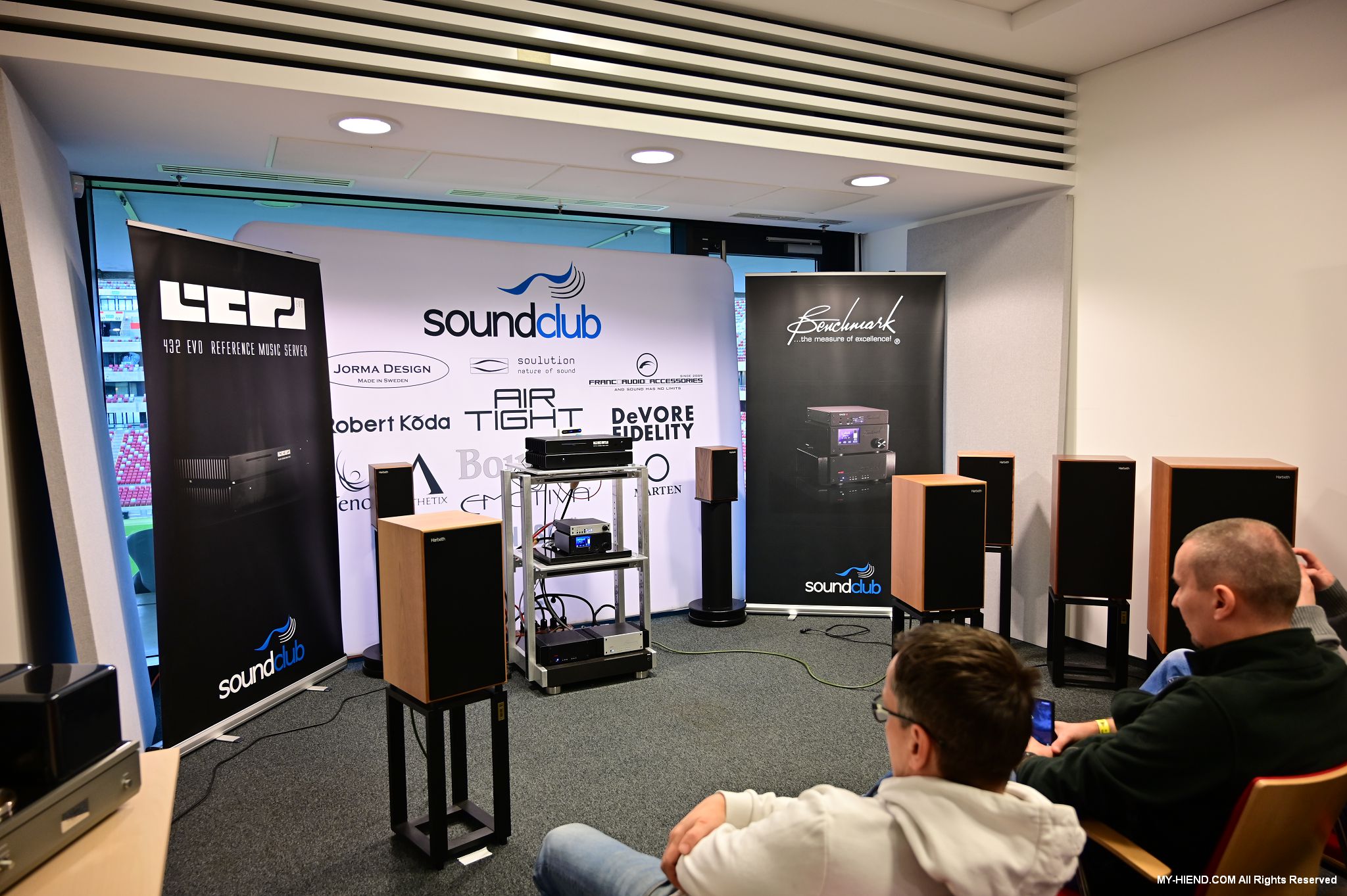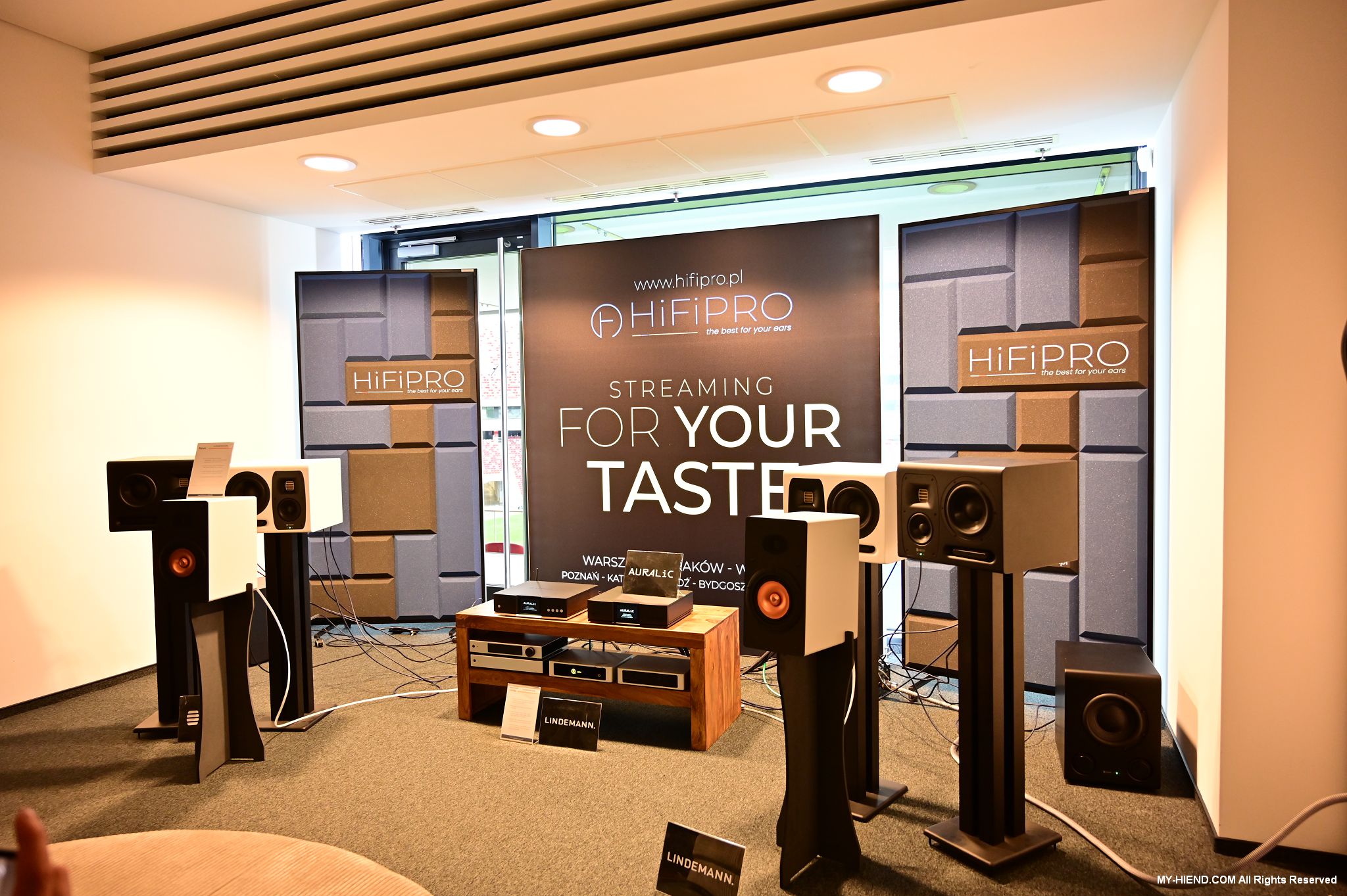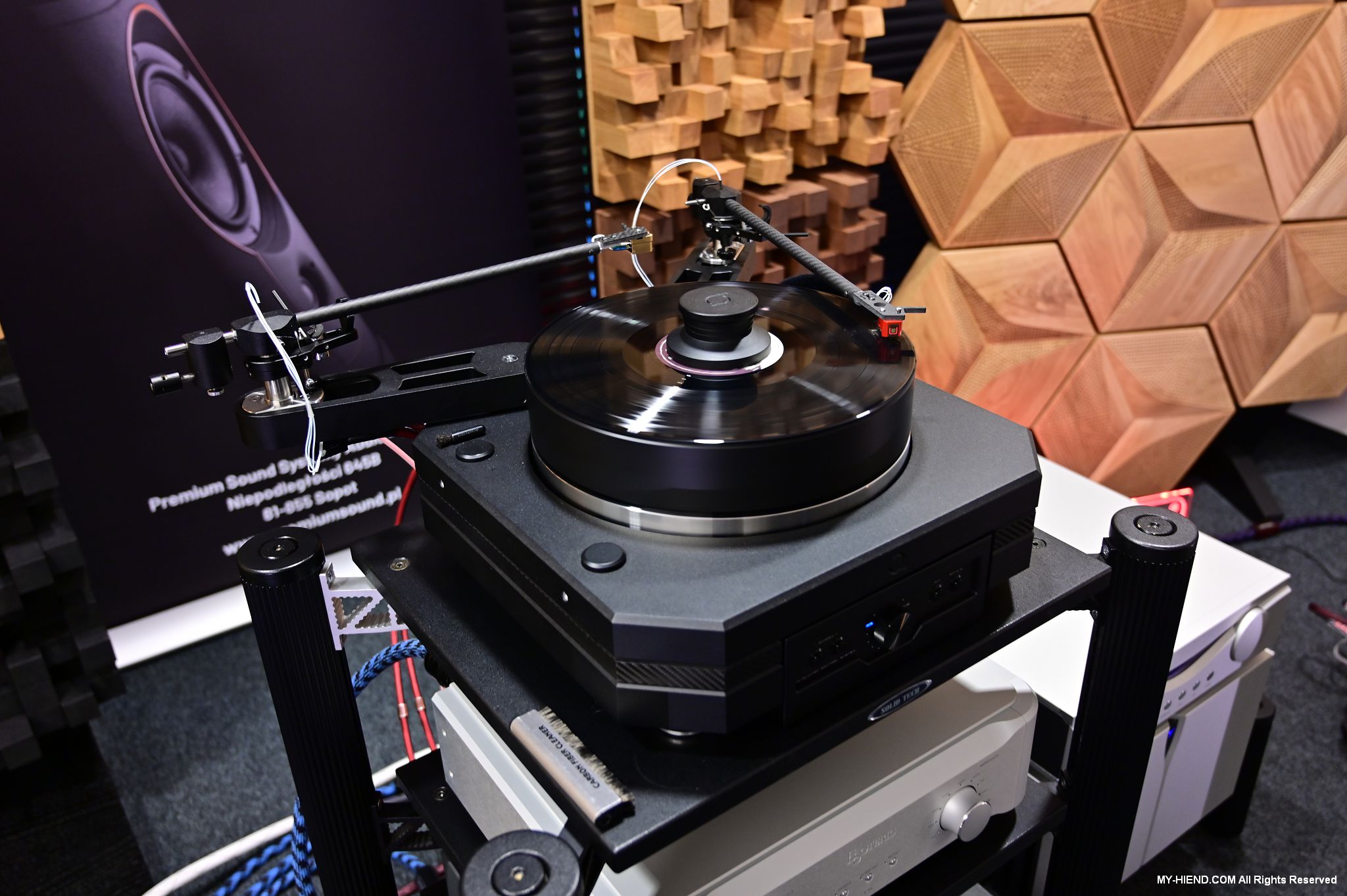 PAGE 09: Ferrum Audio, SOtM, Audio Culture, Focal, Naim, Sonus Faber, Classe, Unison Research, Opera, Marantz, Canton, Denon, Polk, Unitra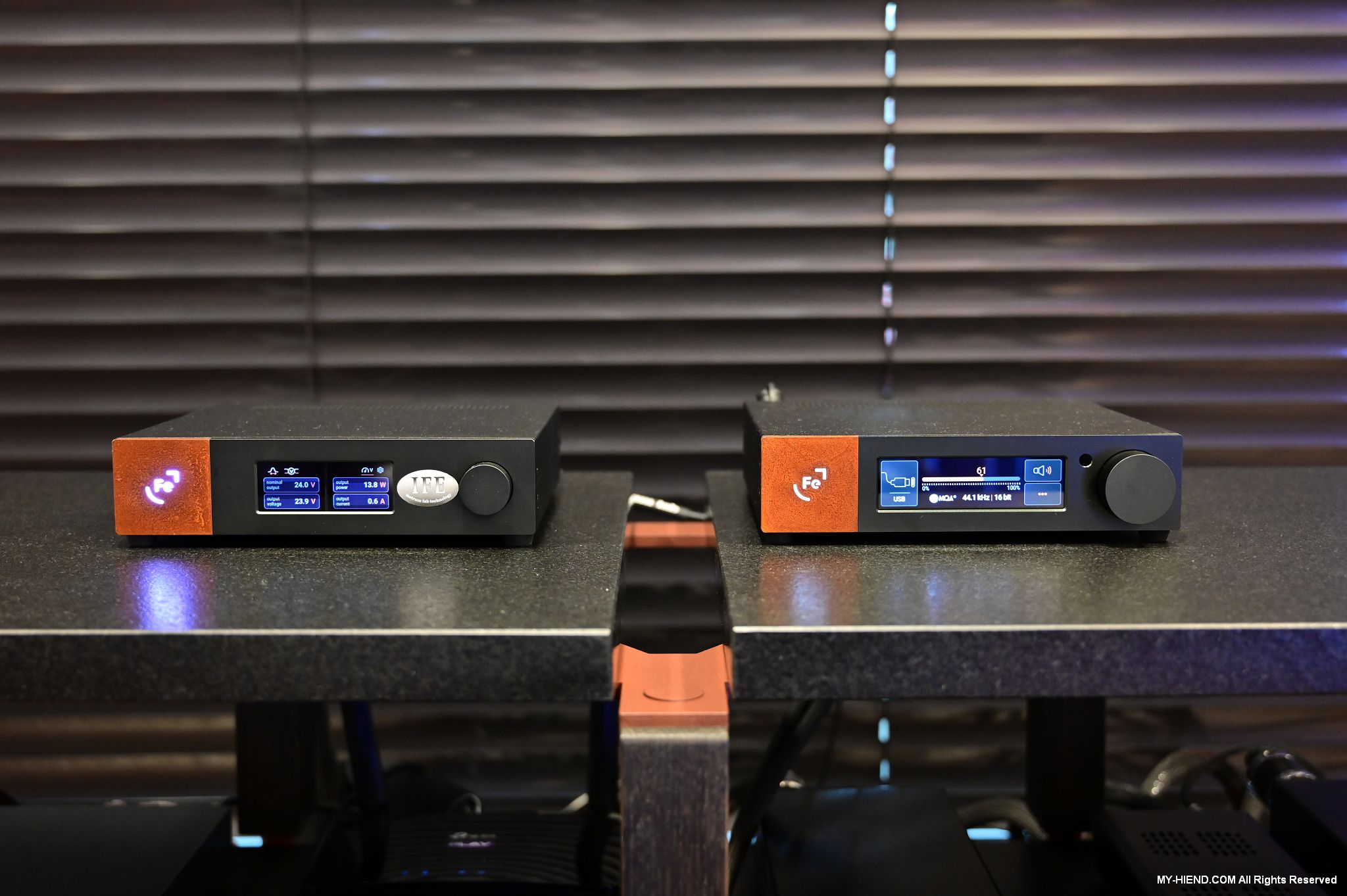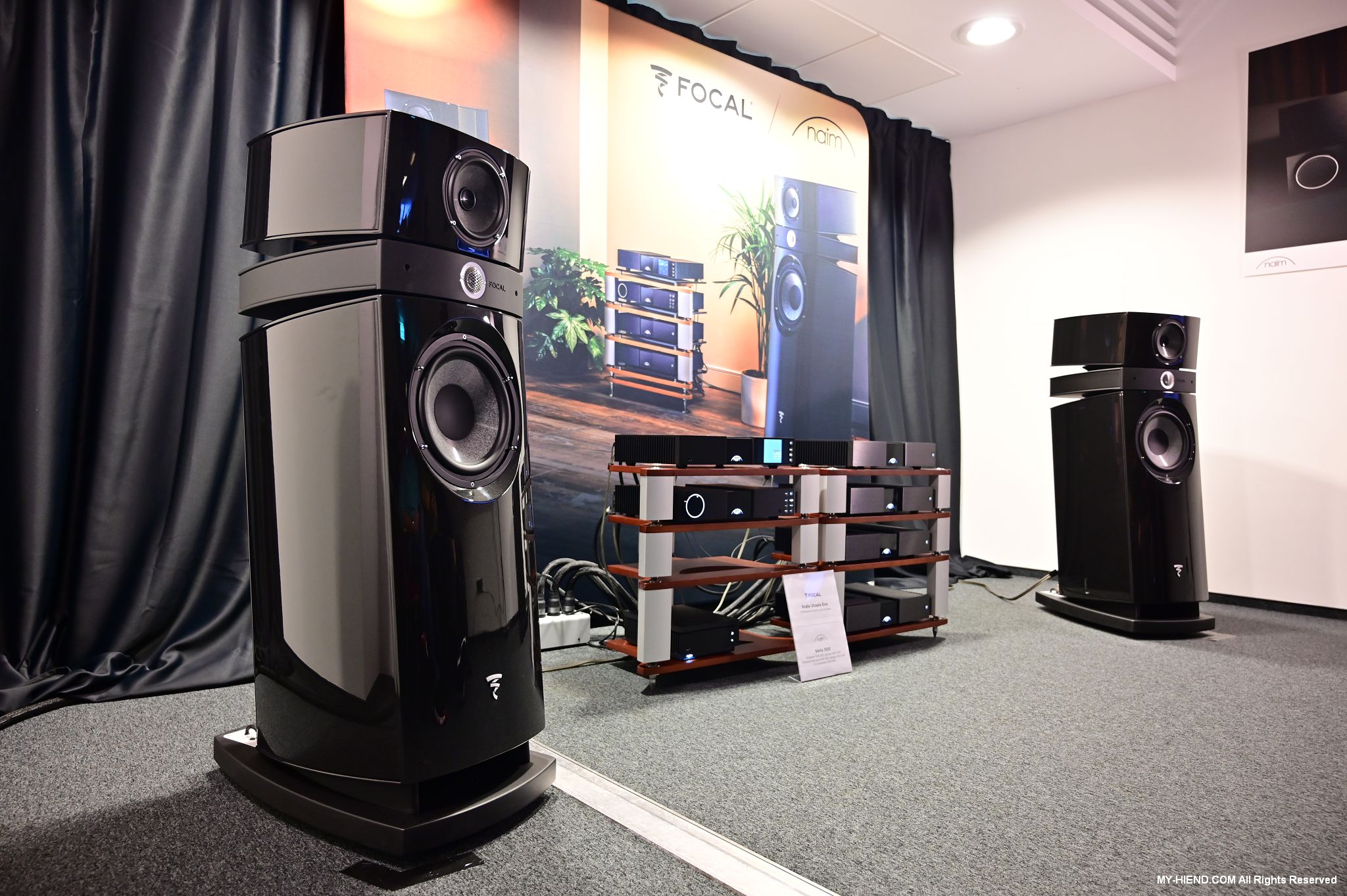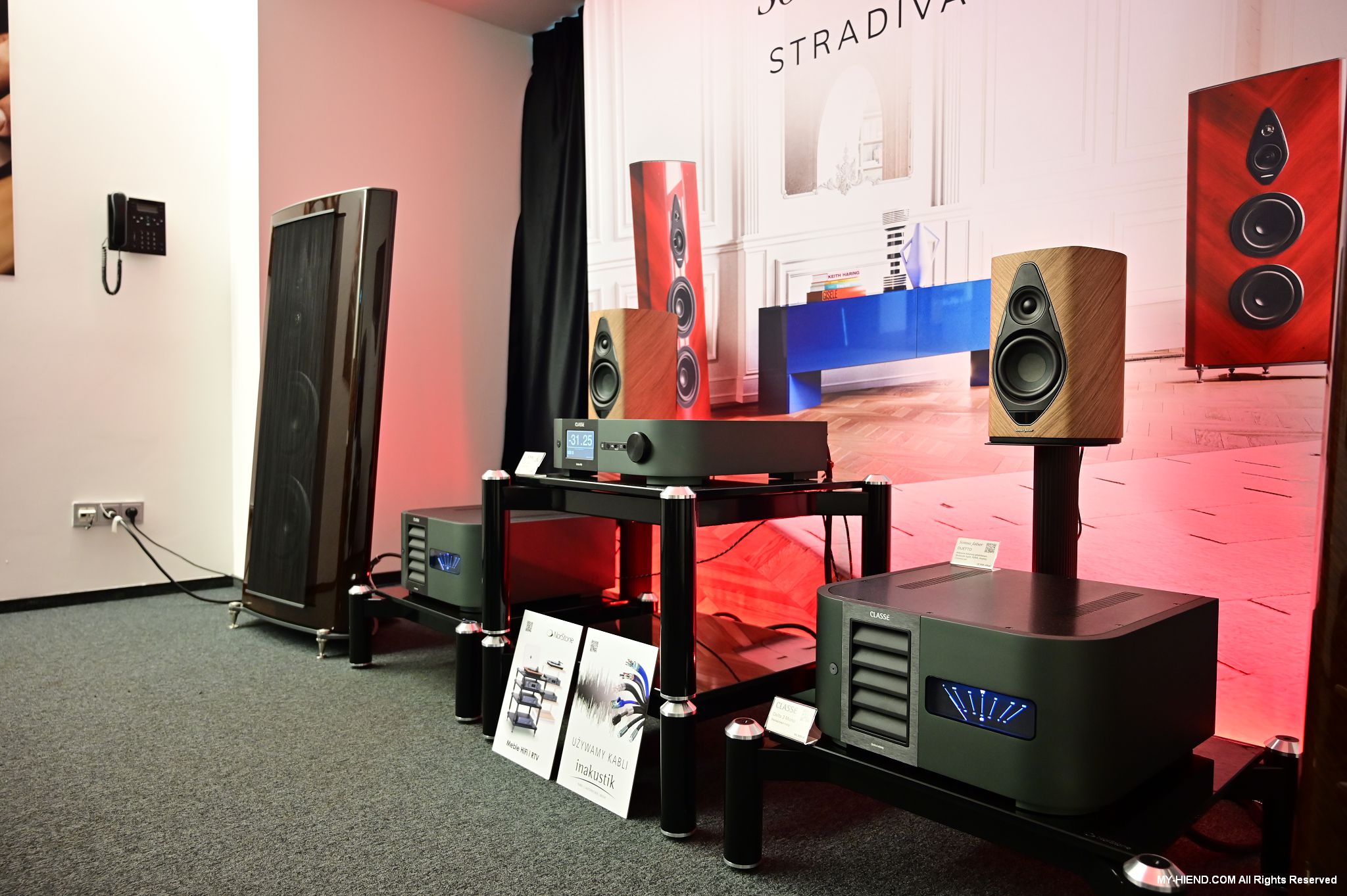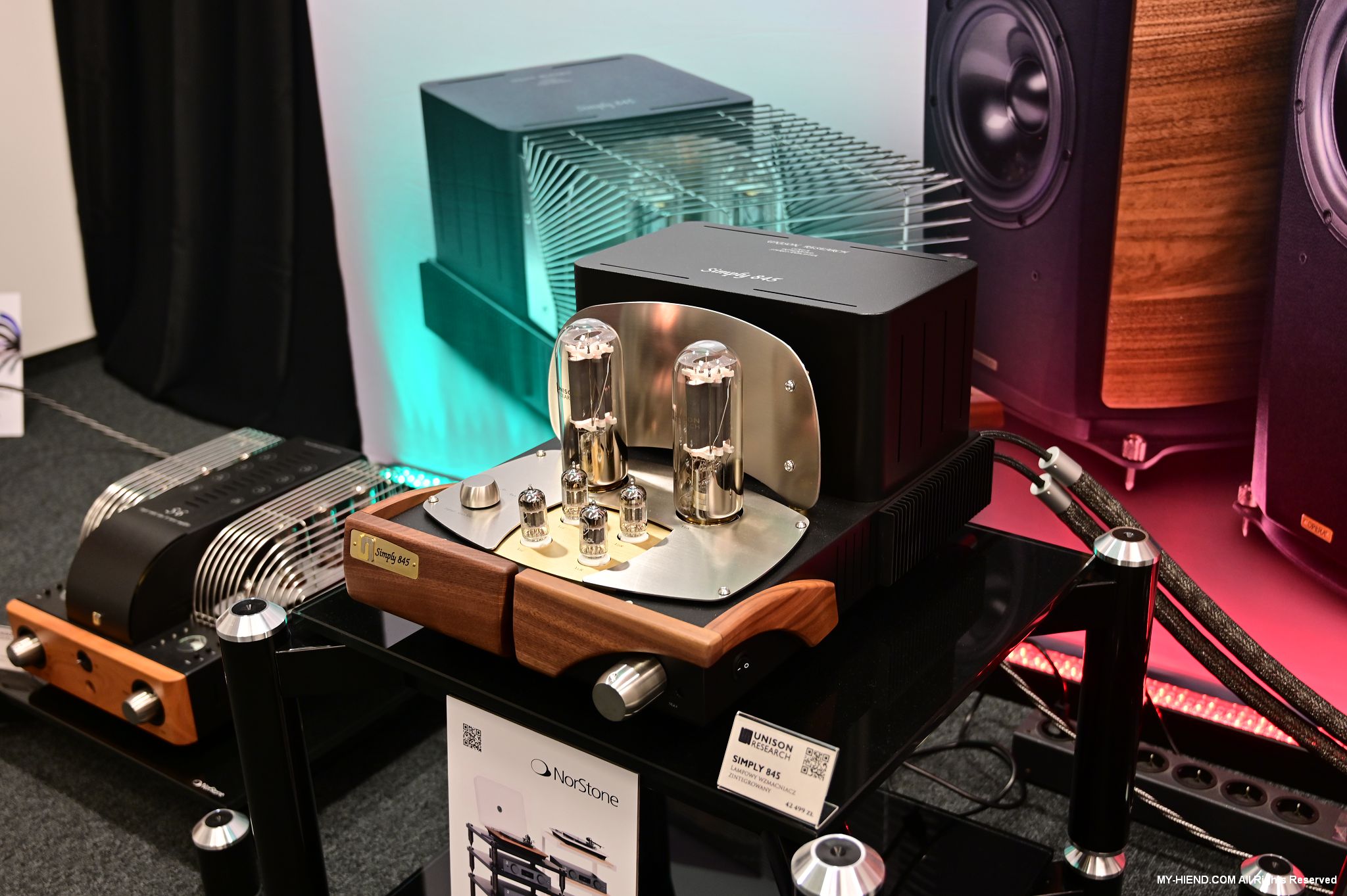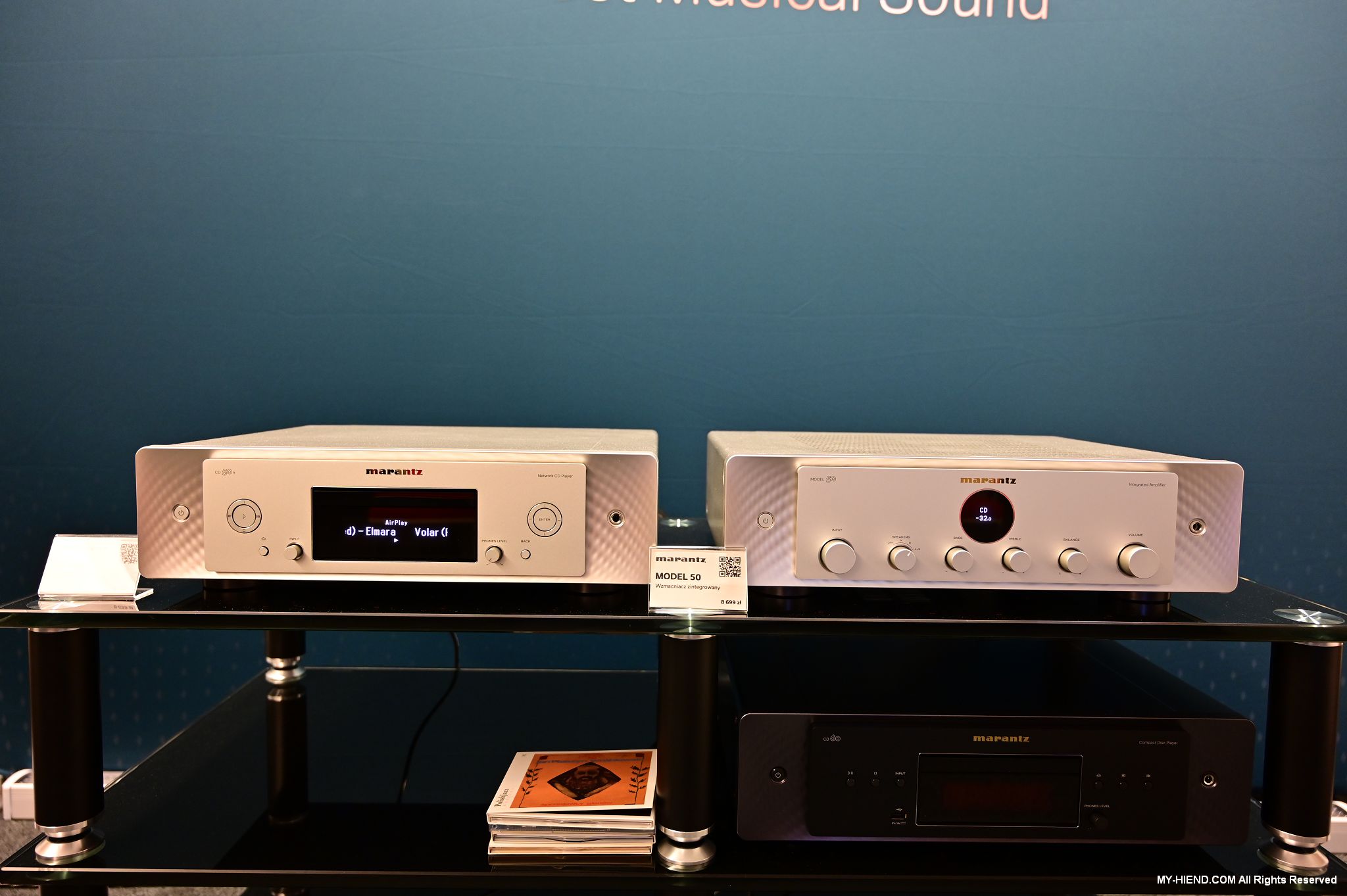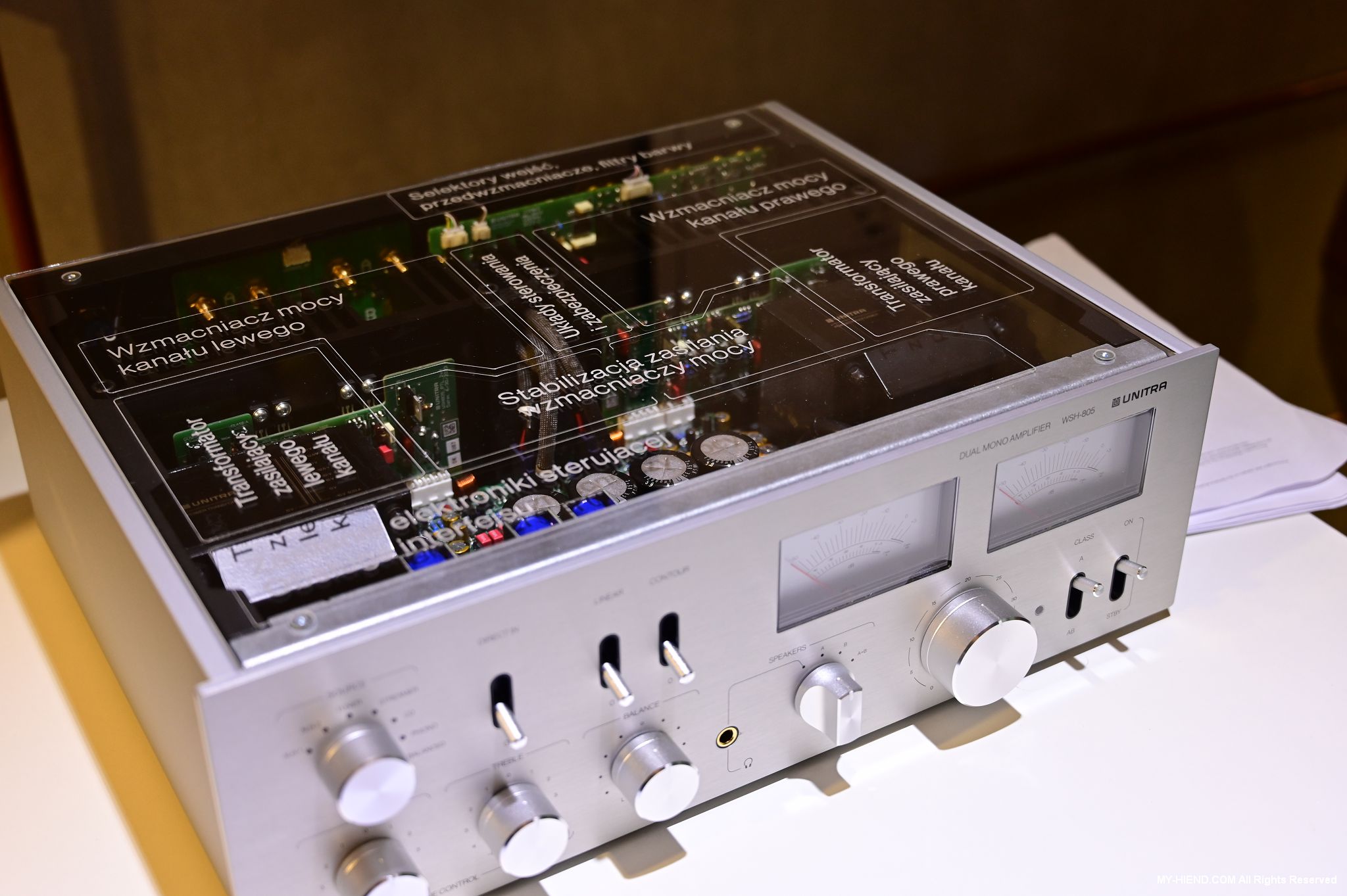 PAGE 10: JBL, Audio Physic, Musical Fidelity, BAT, MoFi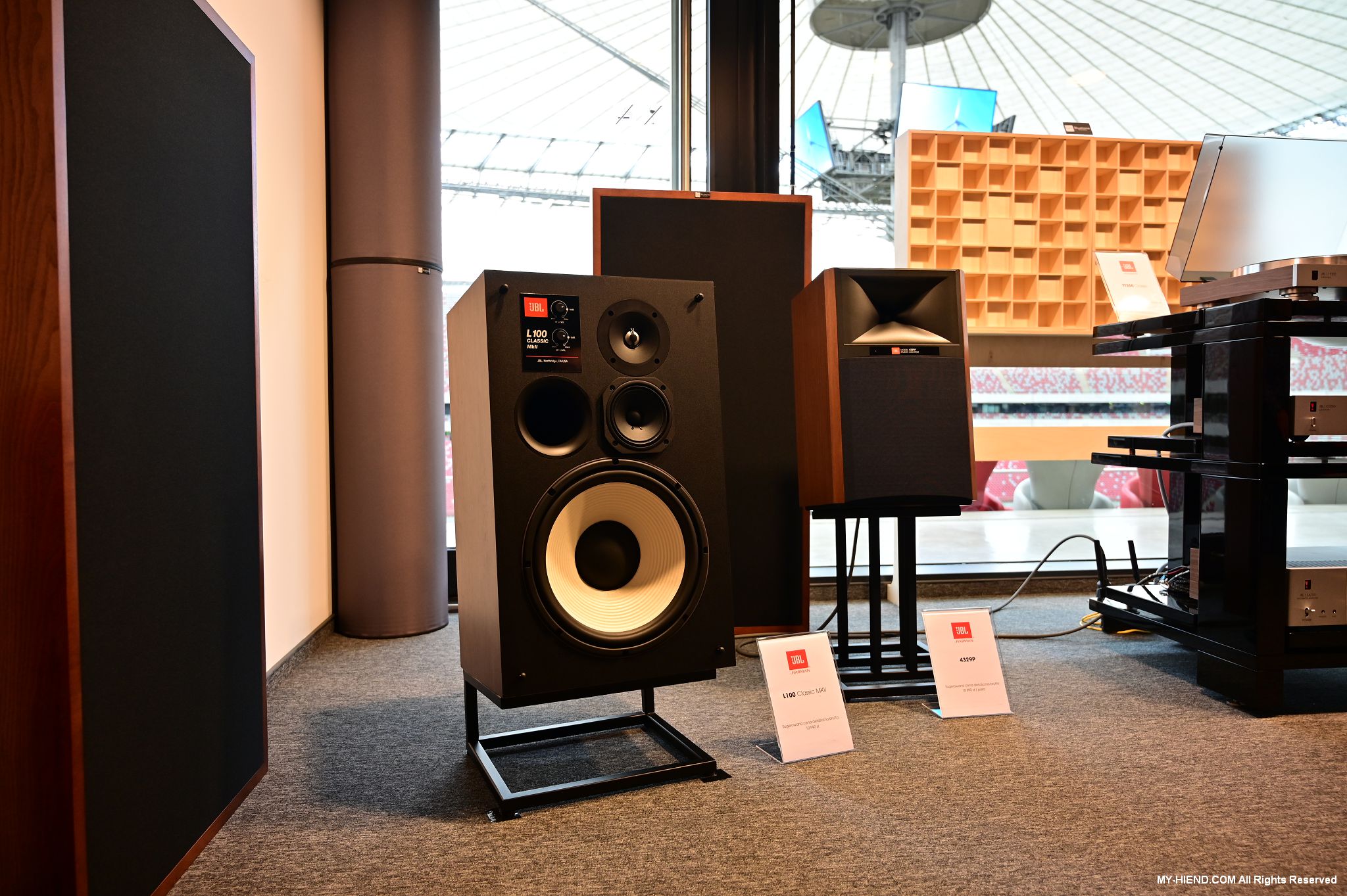 PAGE 11: Fyne, Synthesis, Gigawatt, Paradigm, Anthem, MartinLogan, Dual, Ortofon, PMC, Oracle Audio, Triangle, Canor, Perlisten, Nuprime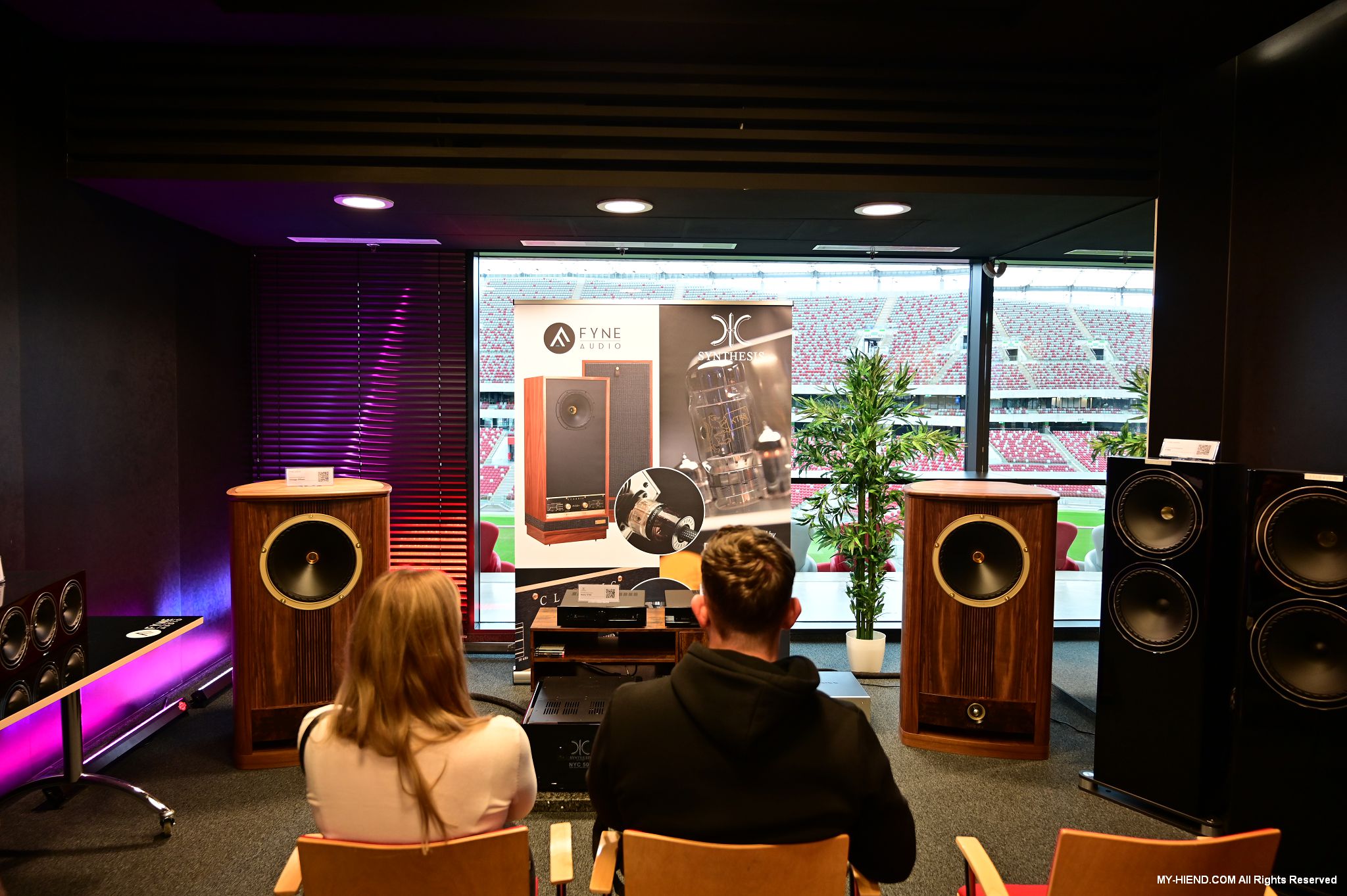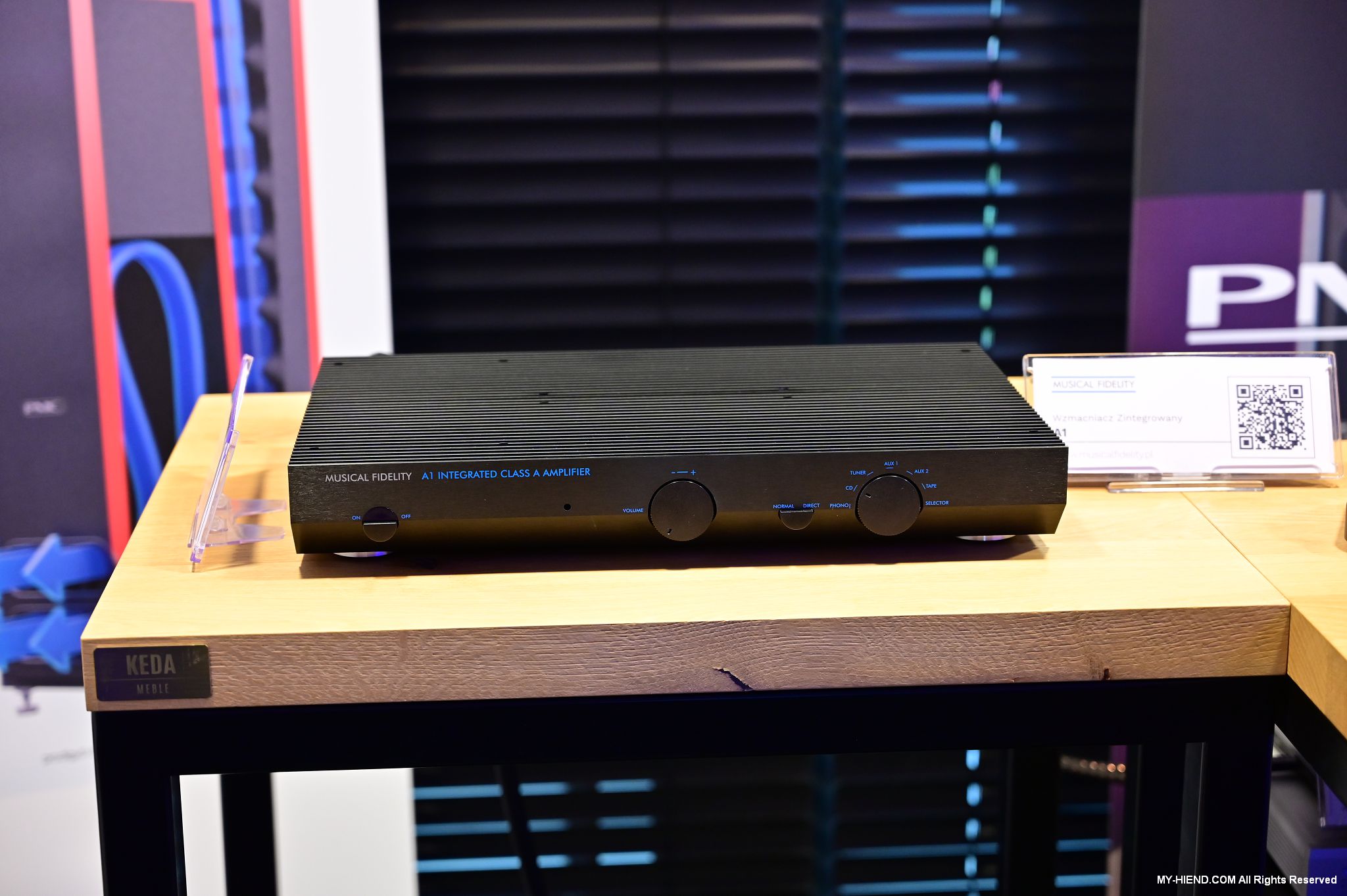 PAGE 12: Magico, MSB, Metronome, Acoustic Signature, SOtM, finite elemente, Pink Faun, SVS, Gryphon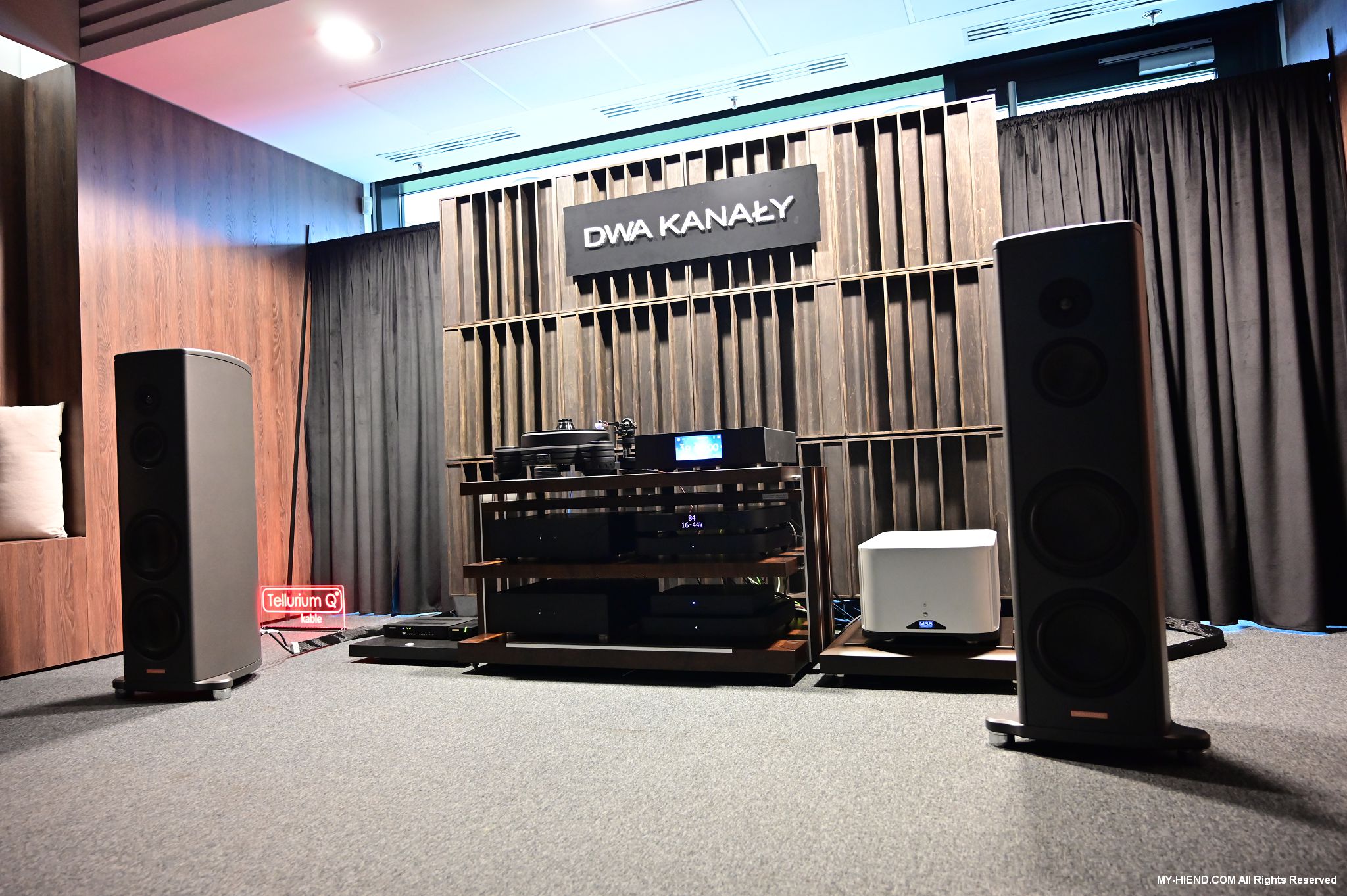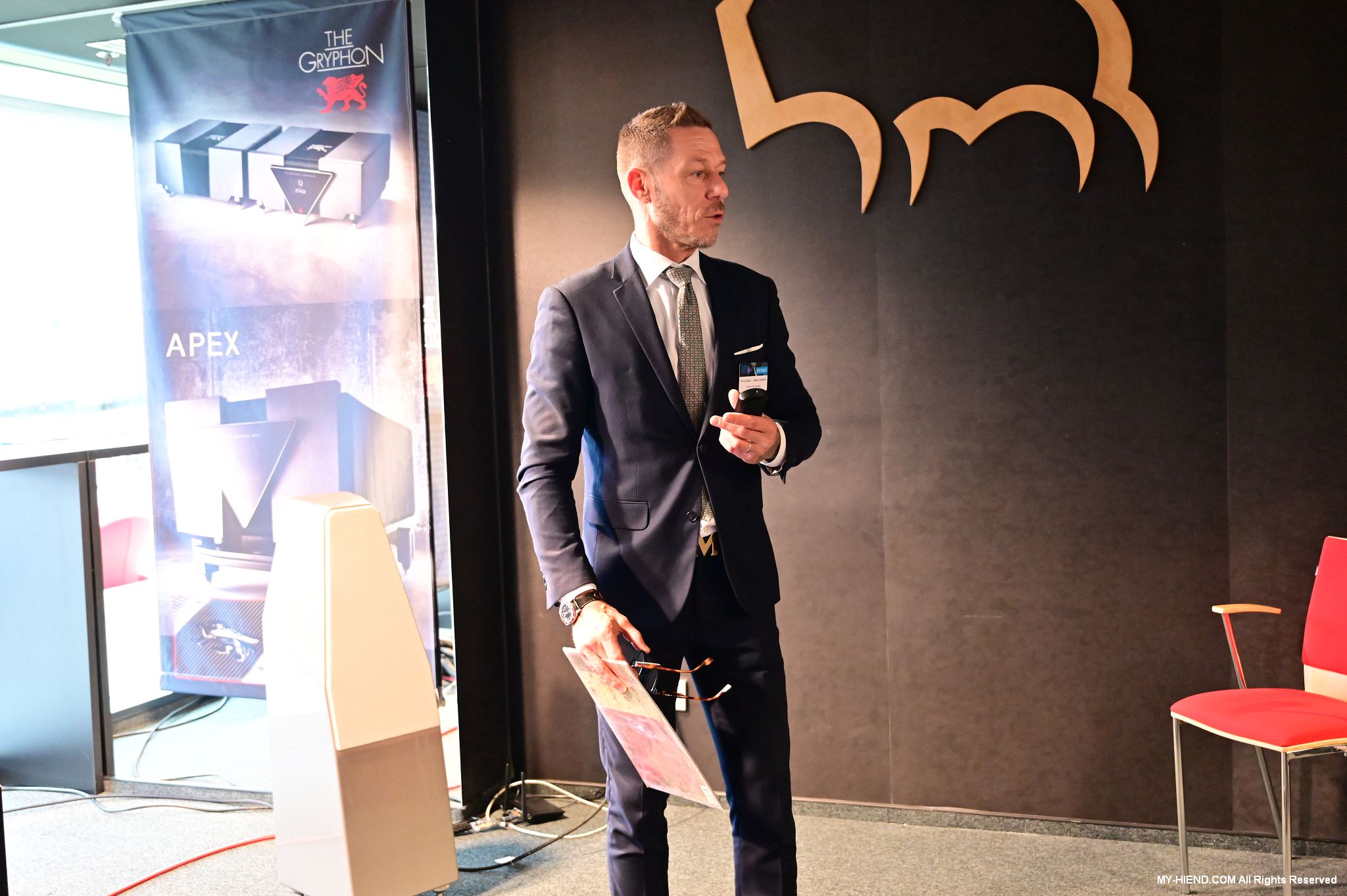 PAGE 13: Gato Audio, FinkTeam, Circle Labs, Meitner, SOtM, Acoustic Signature, Tellurium Q, finite elemente, innuos, Rockport, Nagra, Artesania, Soulnote, HORN Acoustic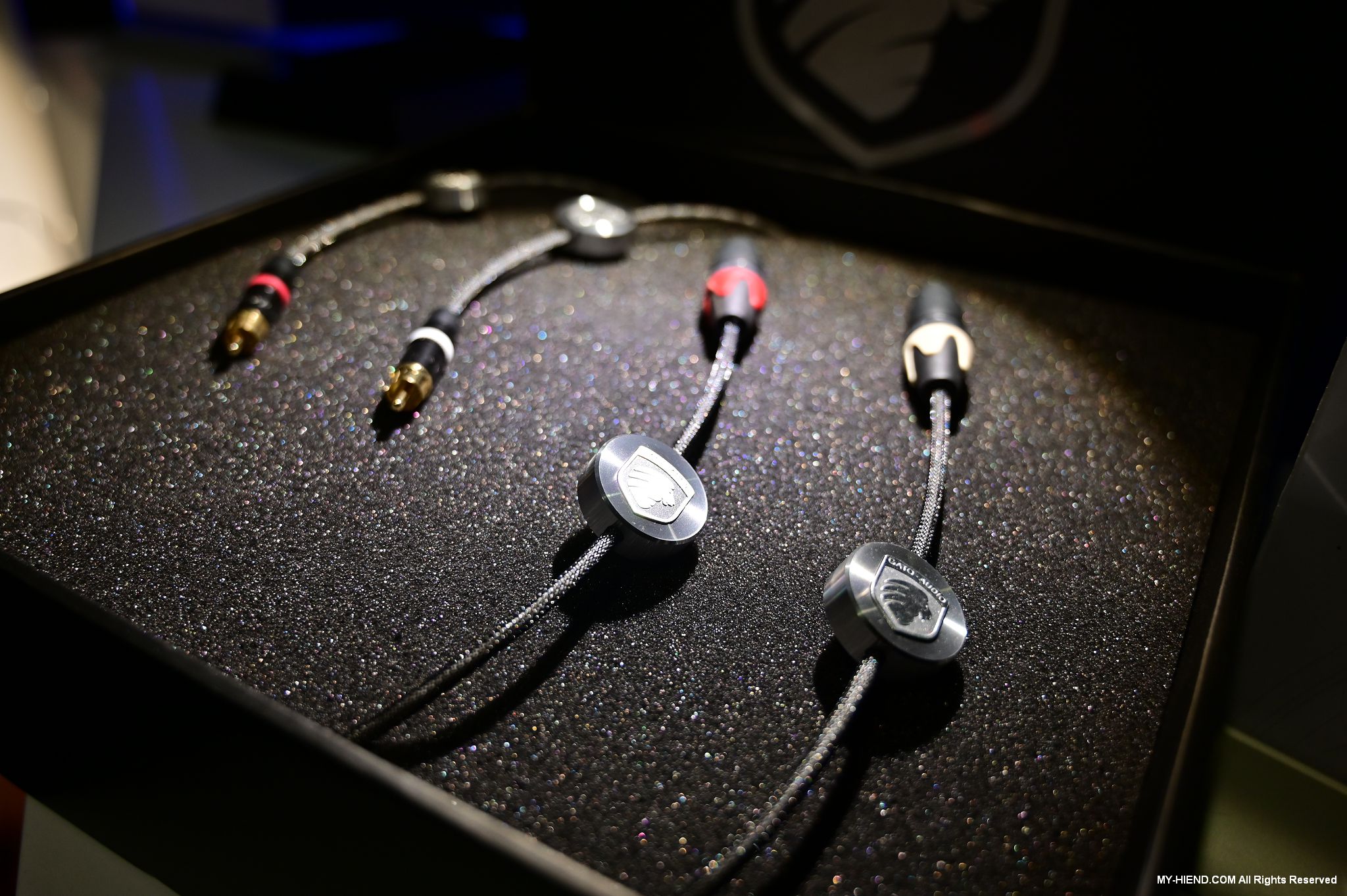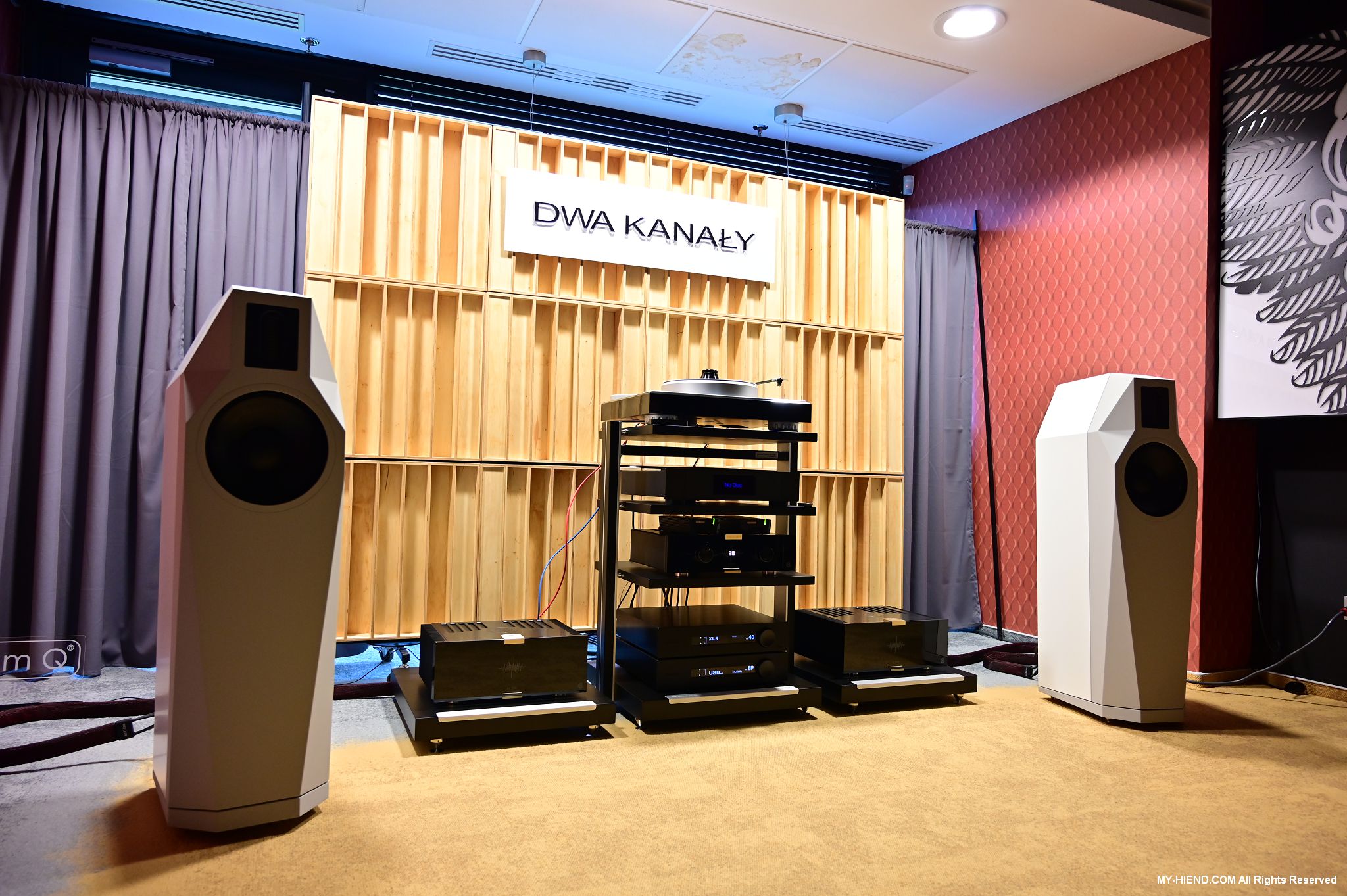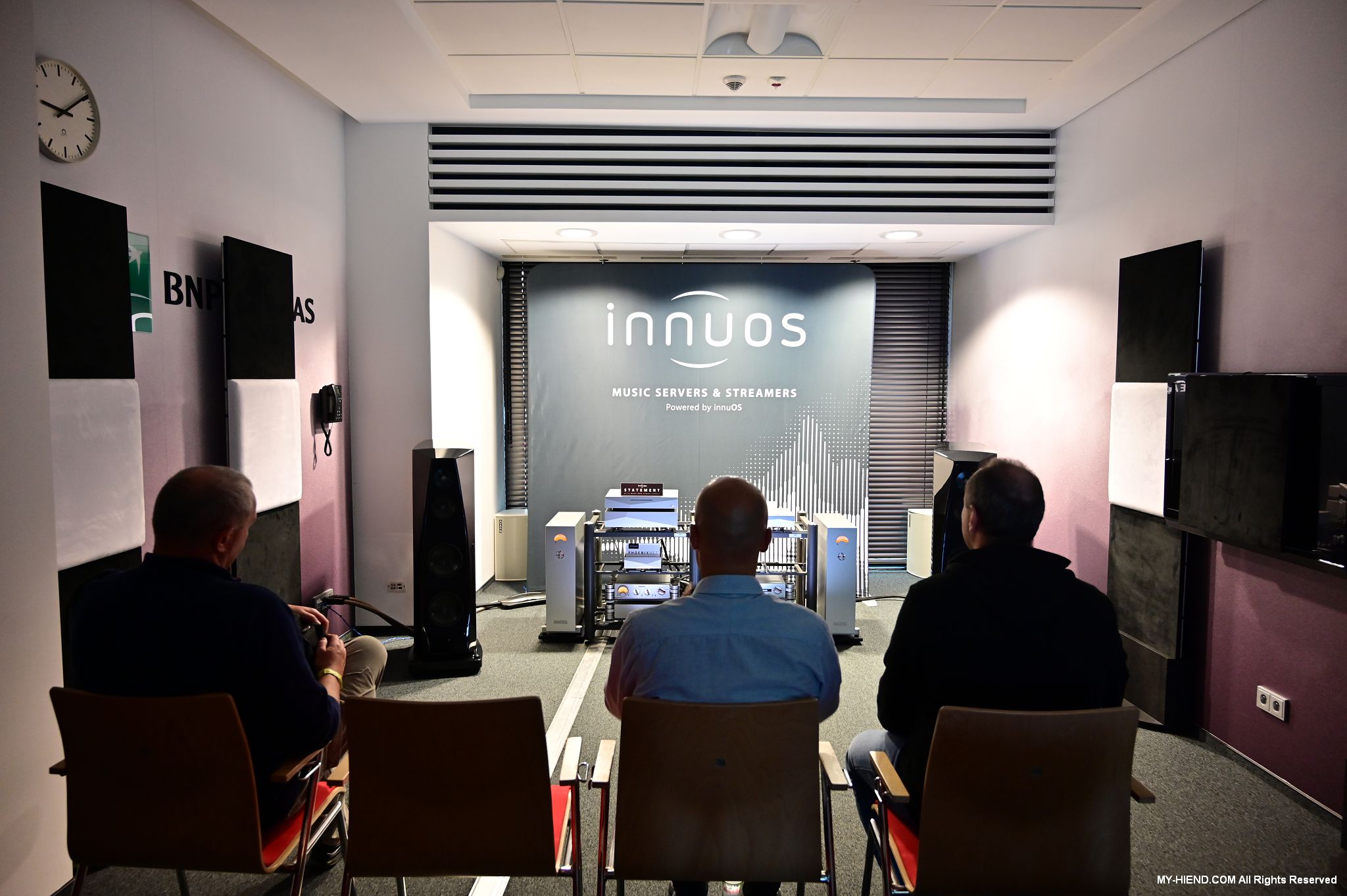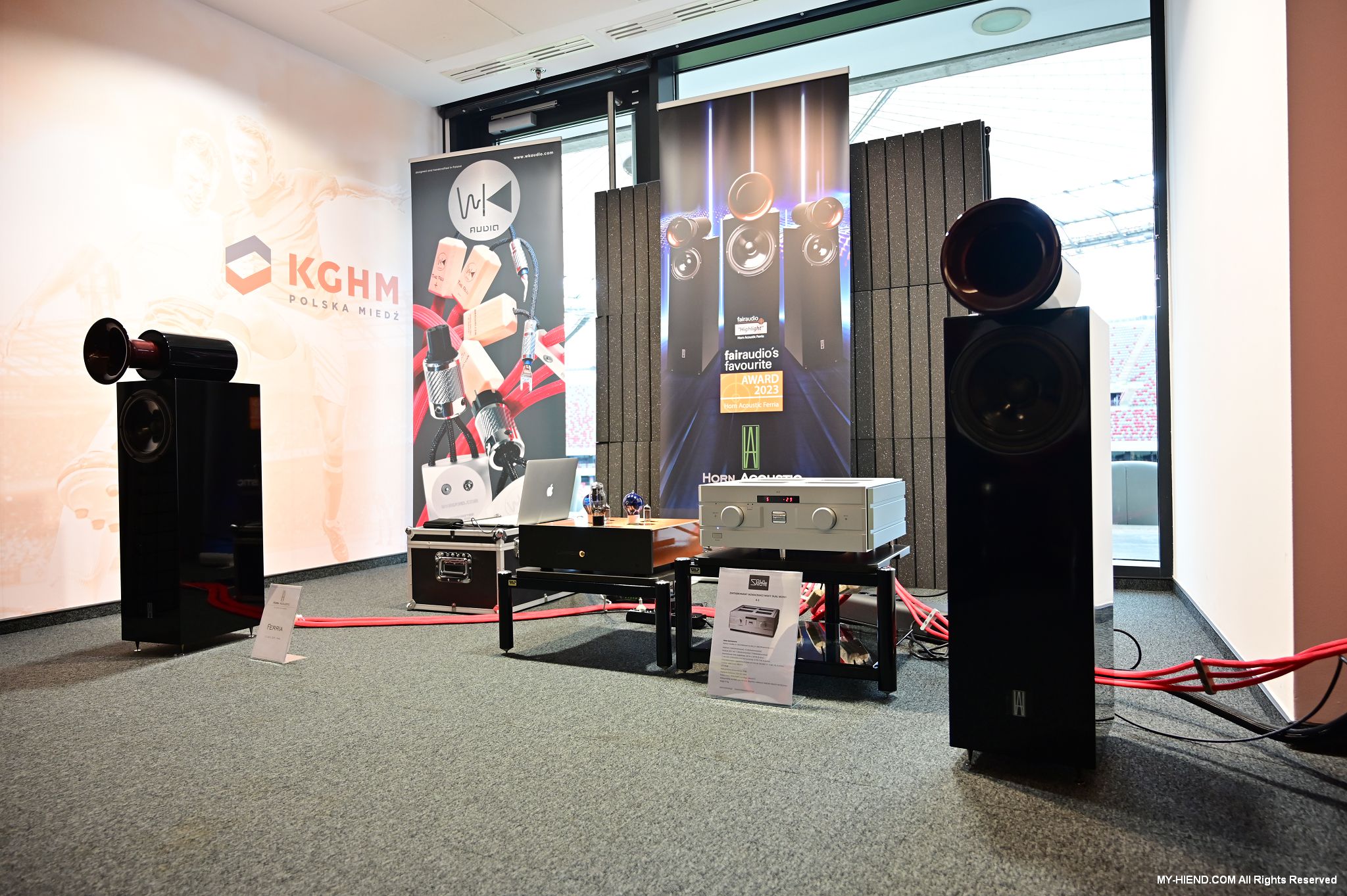 PAGE 14: Moon, Nordost, Audiovector, REL, Chord, Chord Company, Monitor Audio, AE(Acoustic Energy), Cambridge, Solidsteel, Arcam, Spendor, Cardas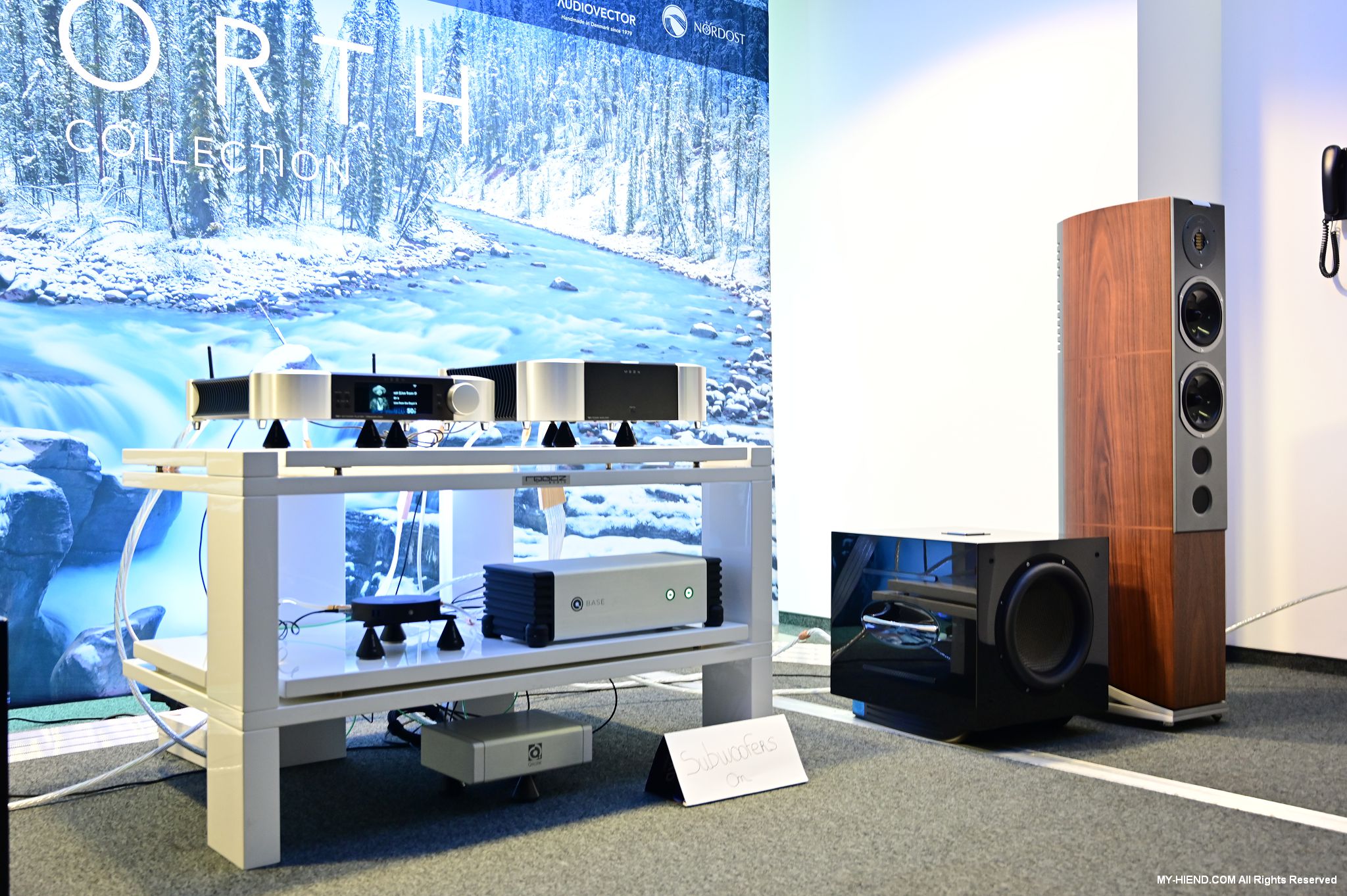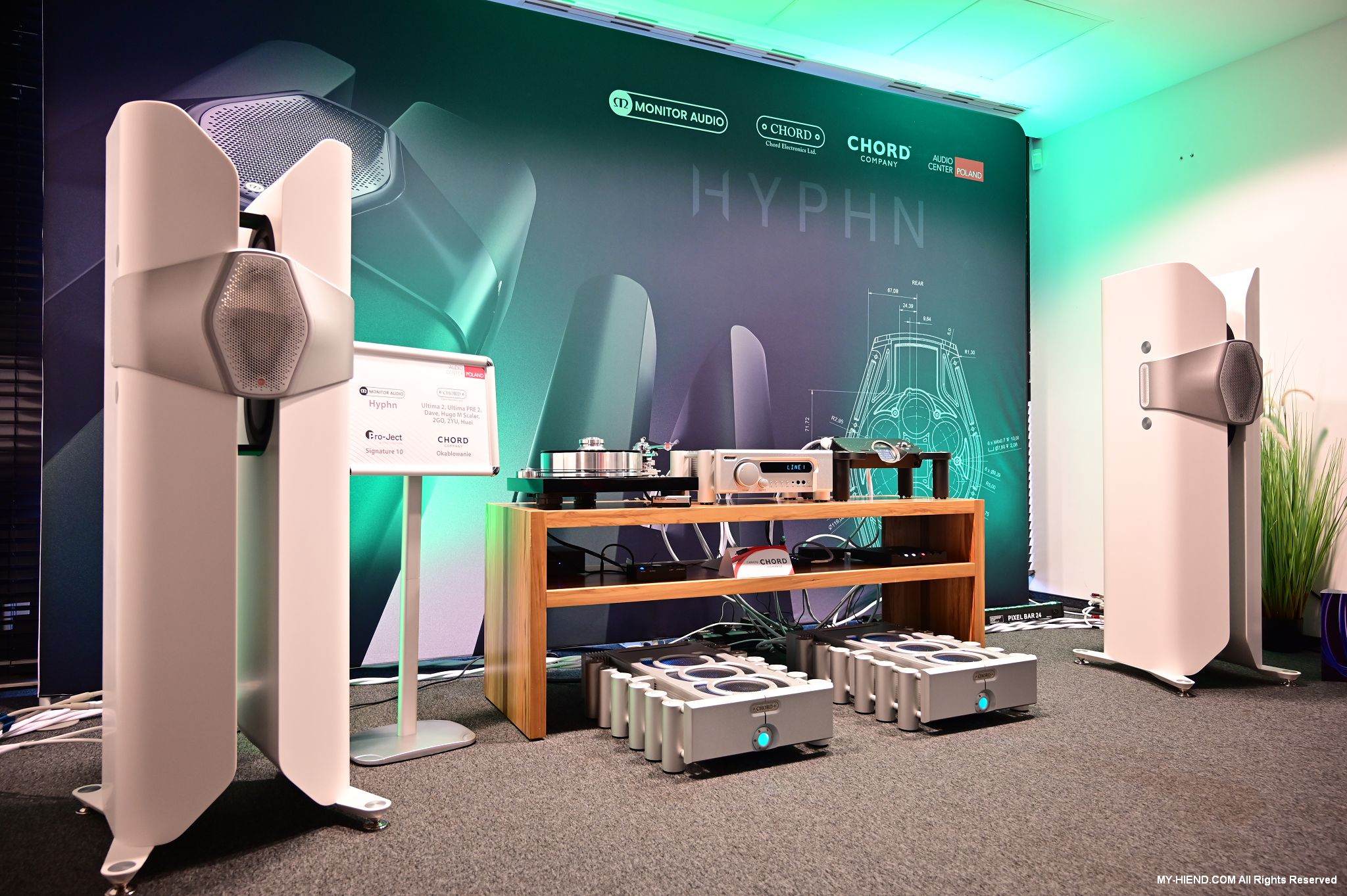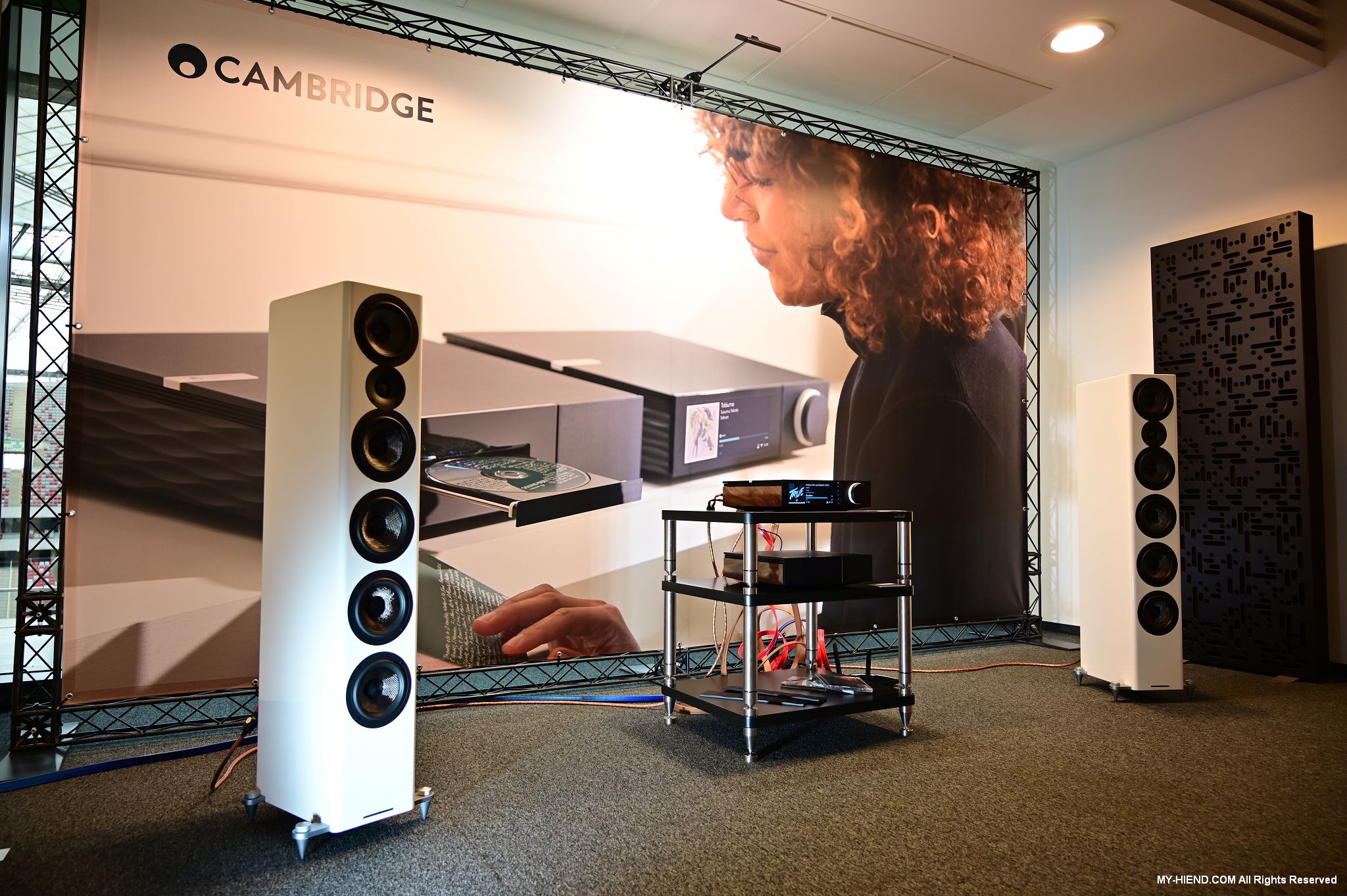 PAGE 15: Rockport, EC (Electrocopaniet), HRS, Transparent, VPI, VTL, J.Sikora, doshi, Soyaton, Soundpace Systems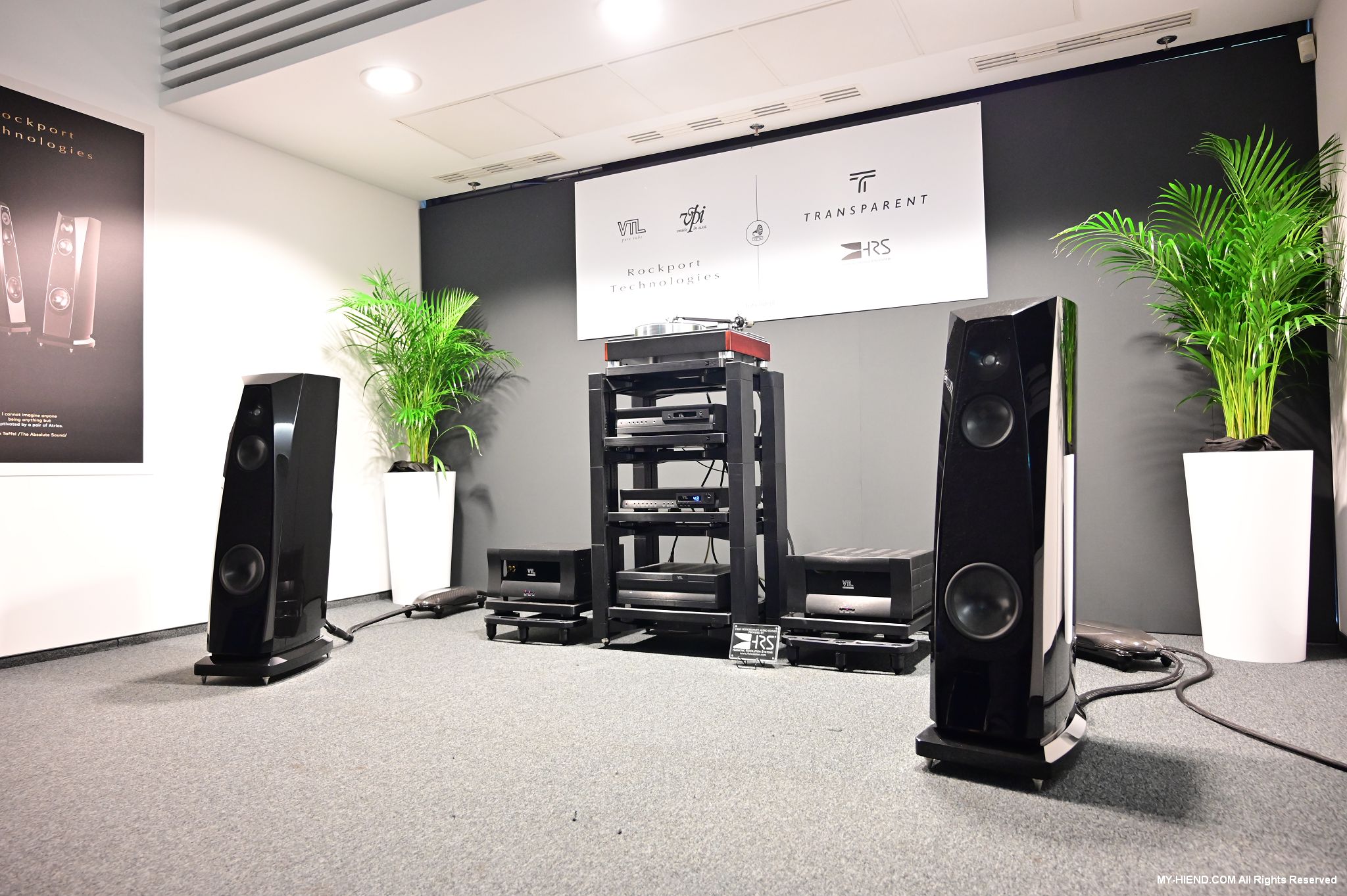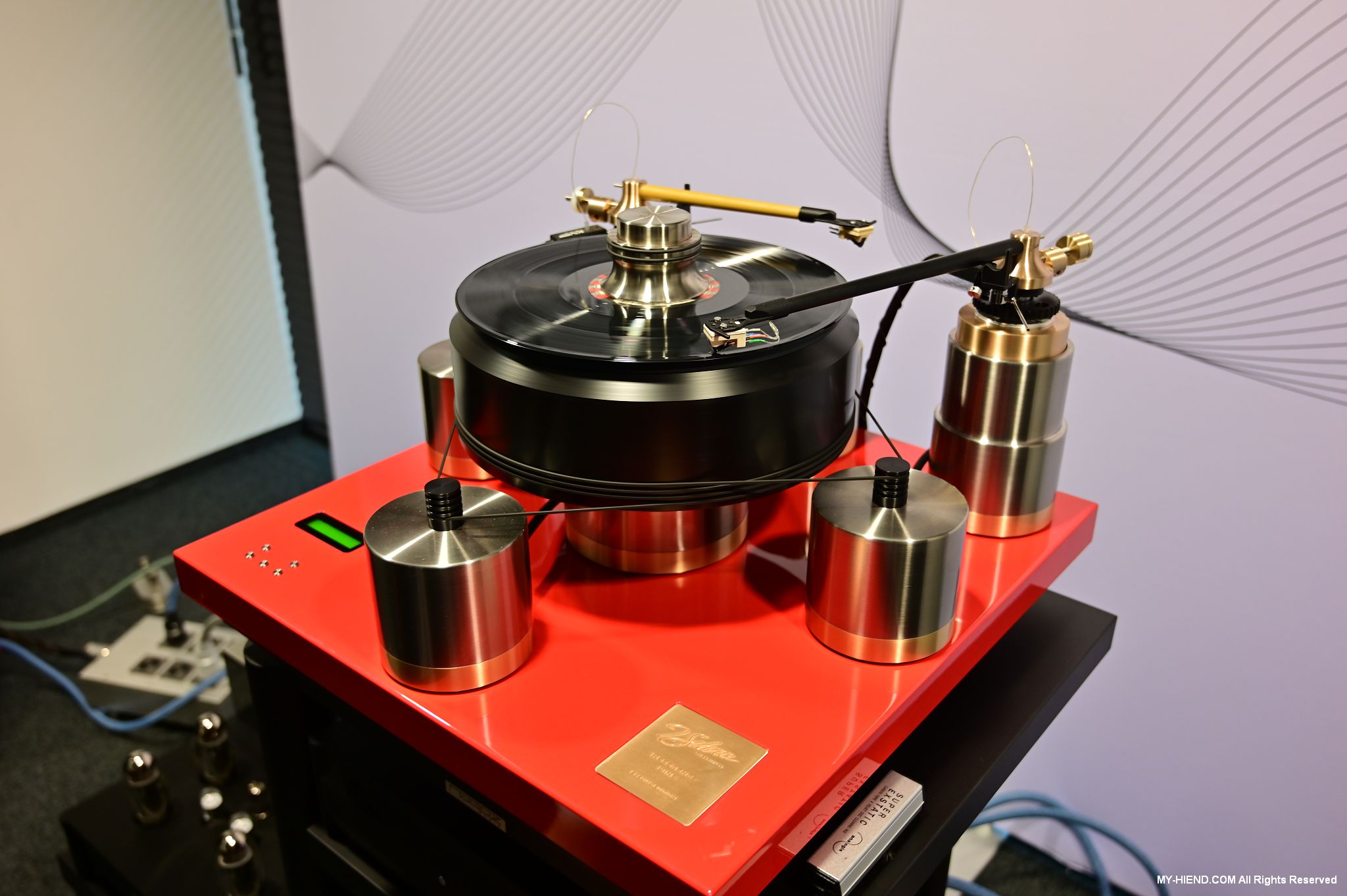 PAGE 16: T+A, Artesania, PS Audio, Cary Audio, Vincent, Blumenhofer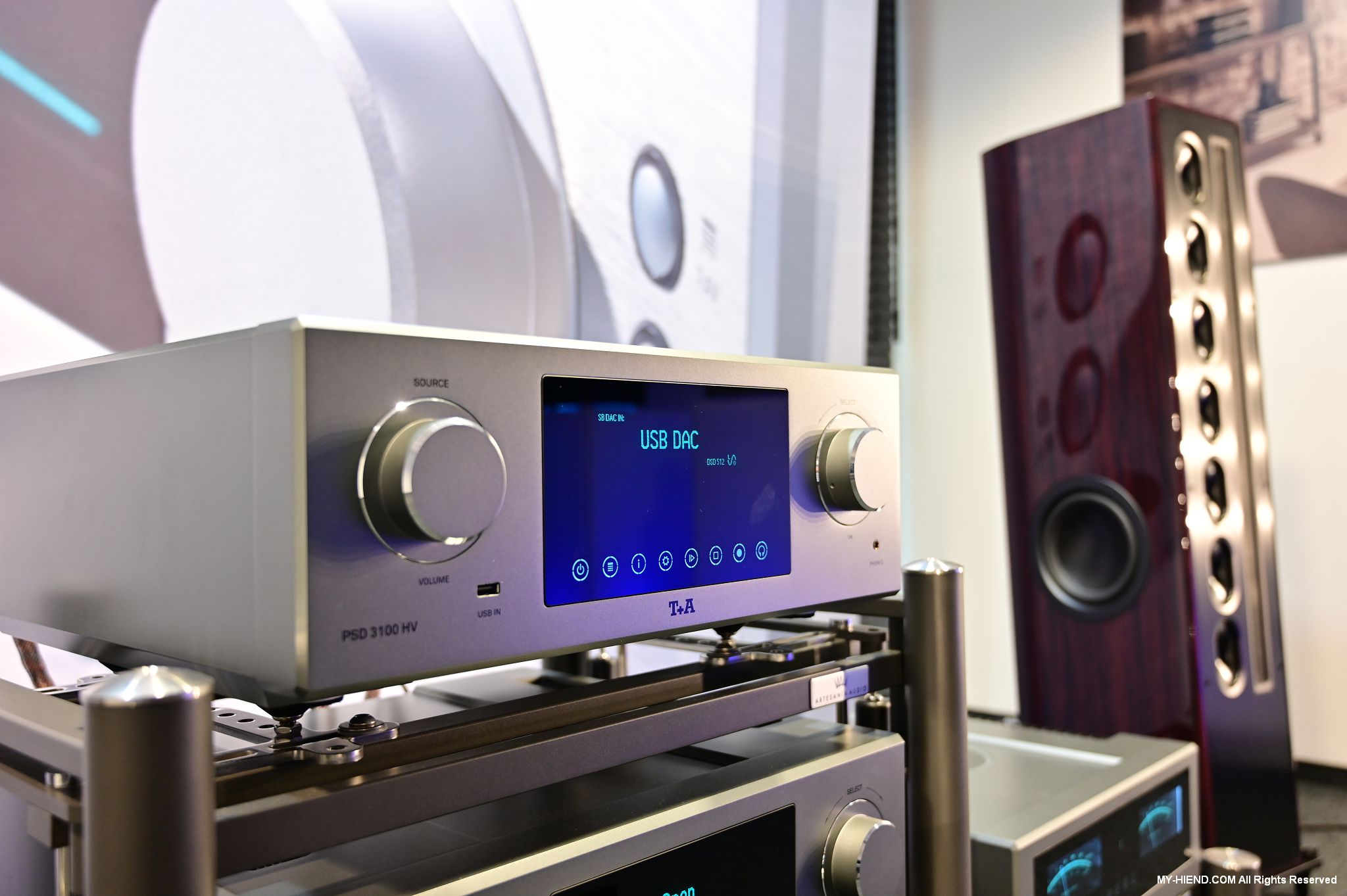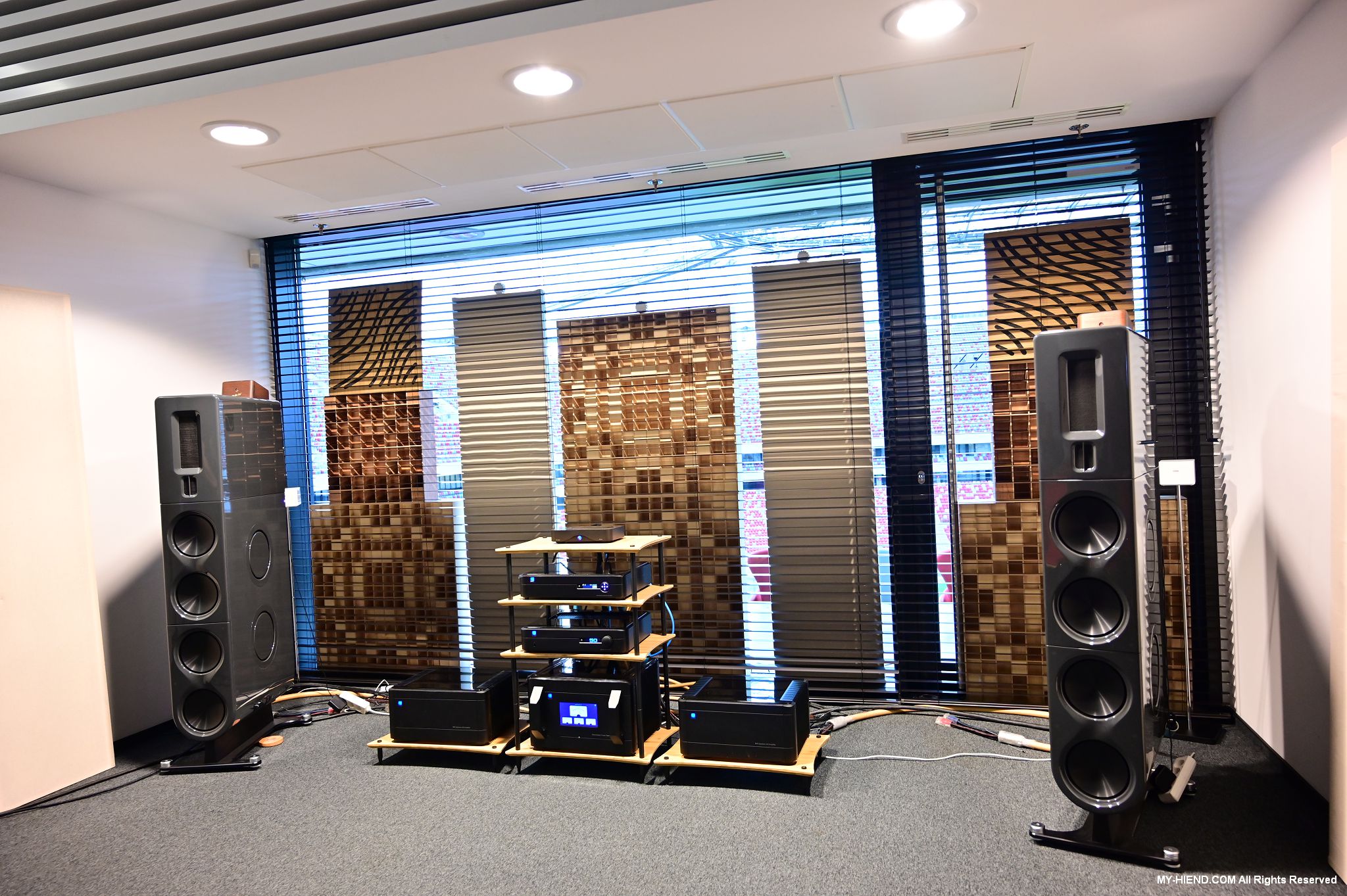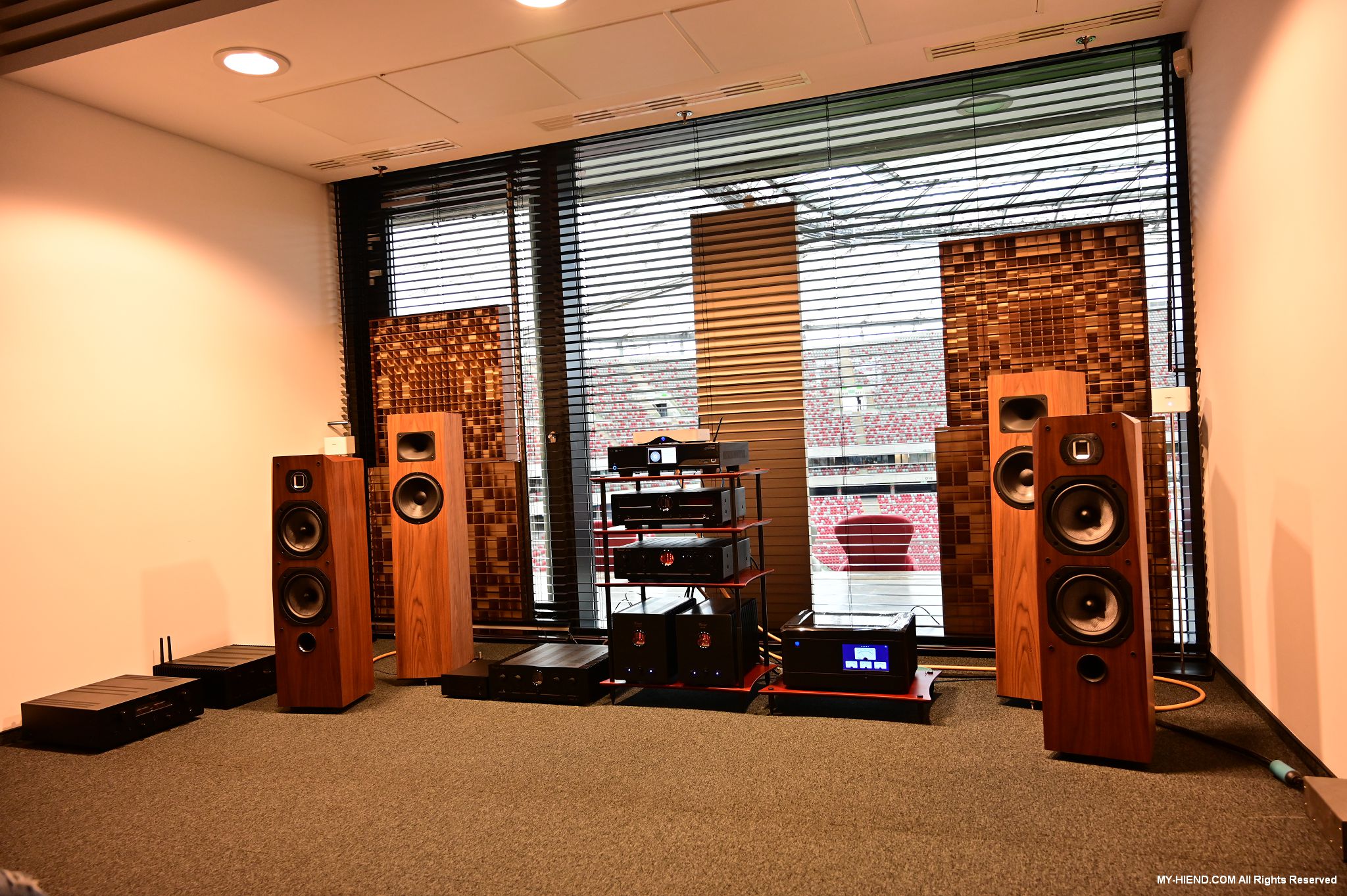 PAGE 17: Vivid Audio, Mola-Mola, audionet, CH Precision, ATC, Solidsteel, Bassocontinuo, B.audio, zavfino, Advance Paris, Supra, Diora Acoustics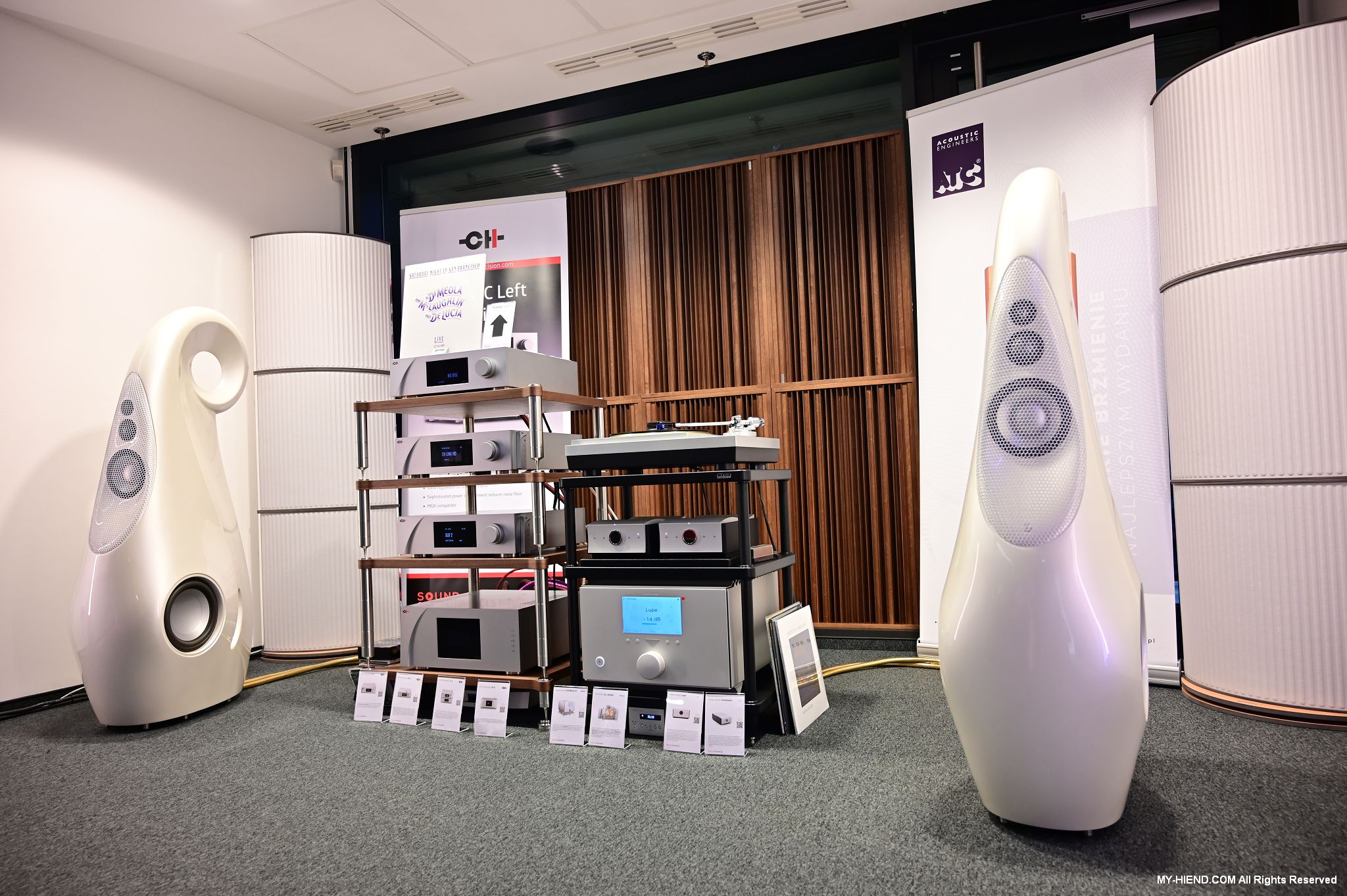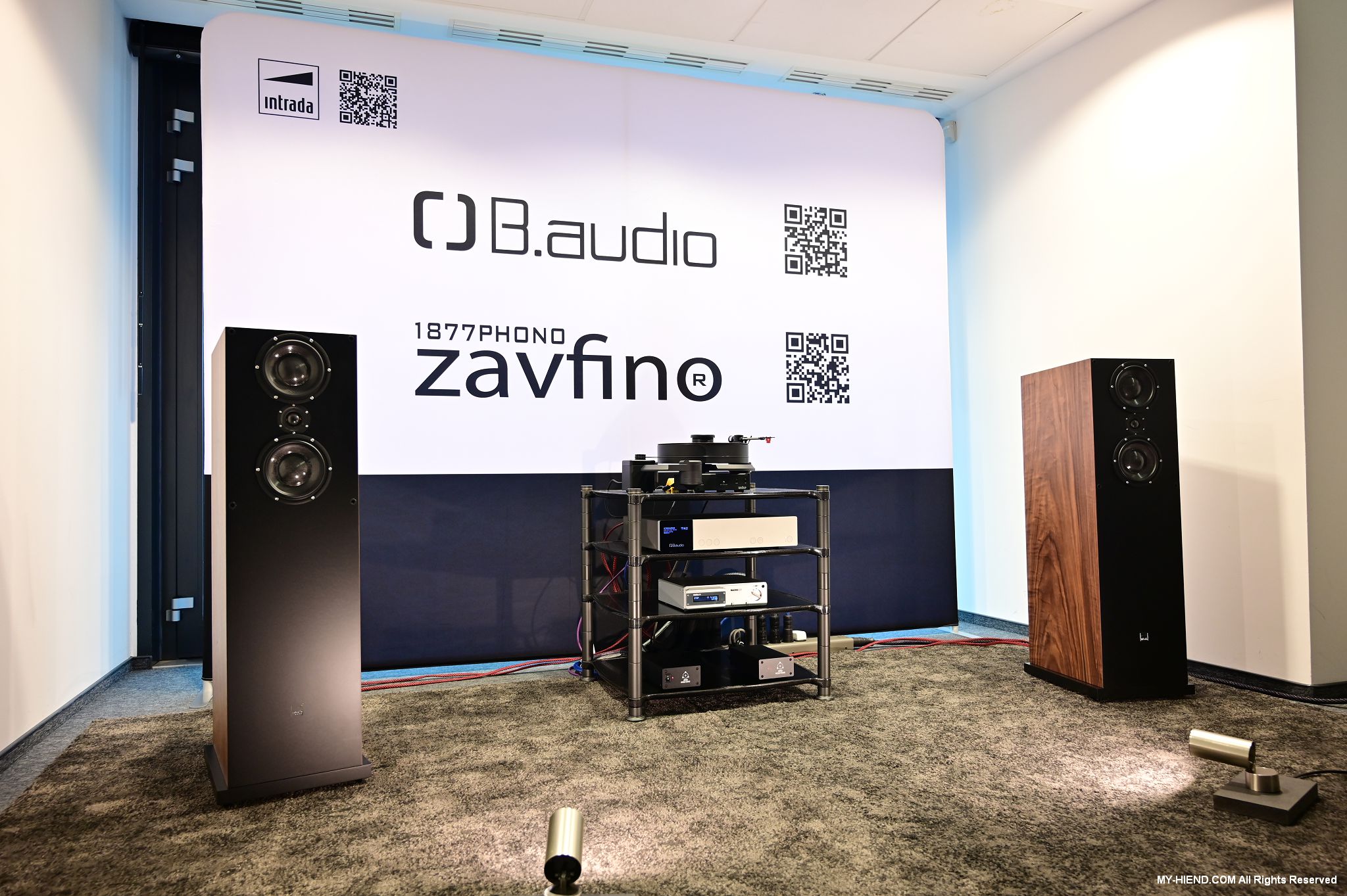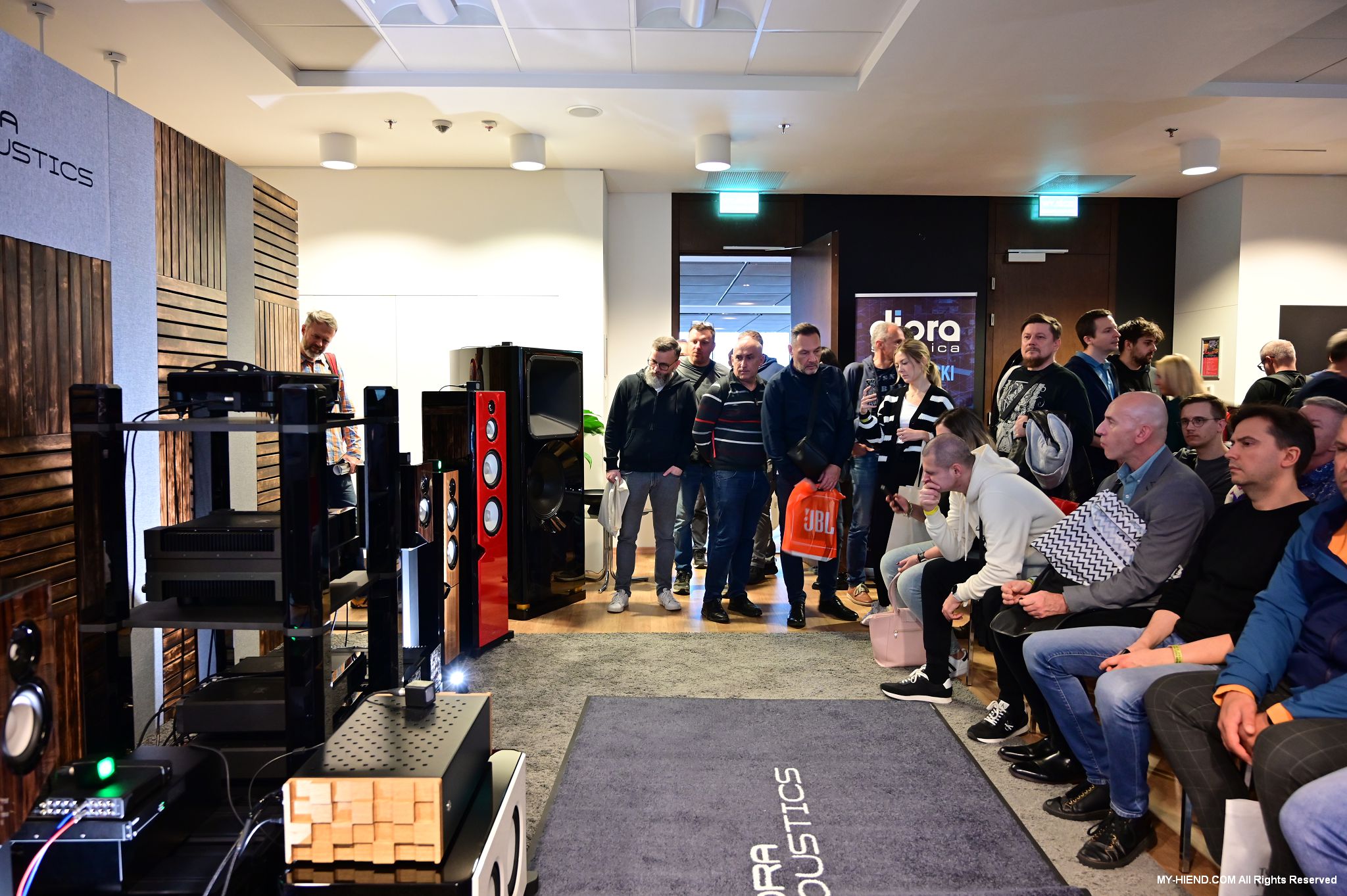 PAGE 18: aqua, Albedo, JMR, Waversa, Diptyque
PAGE 19: lemmy, Phonia, Headphone Zone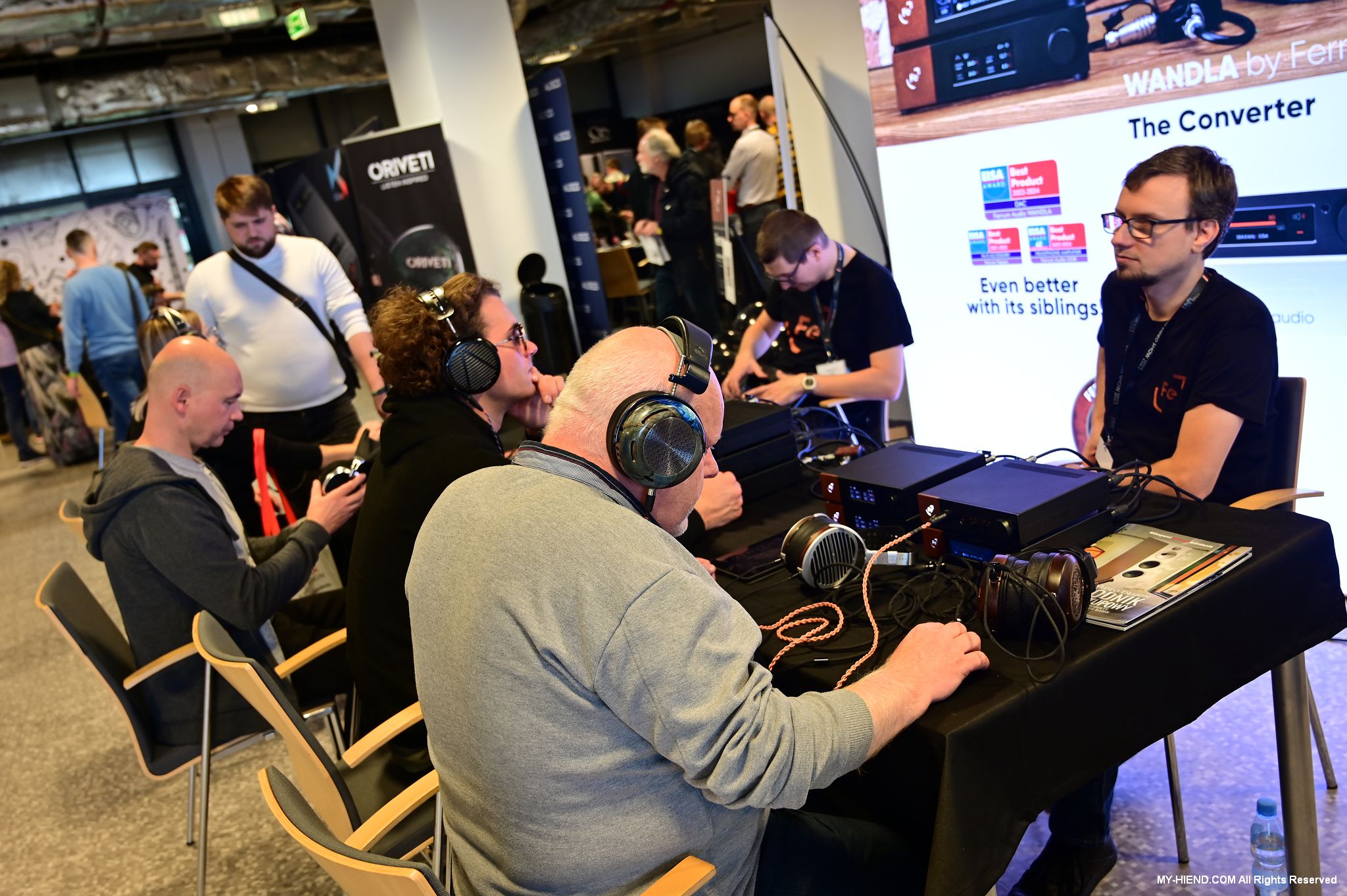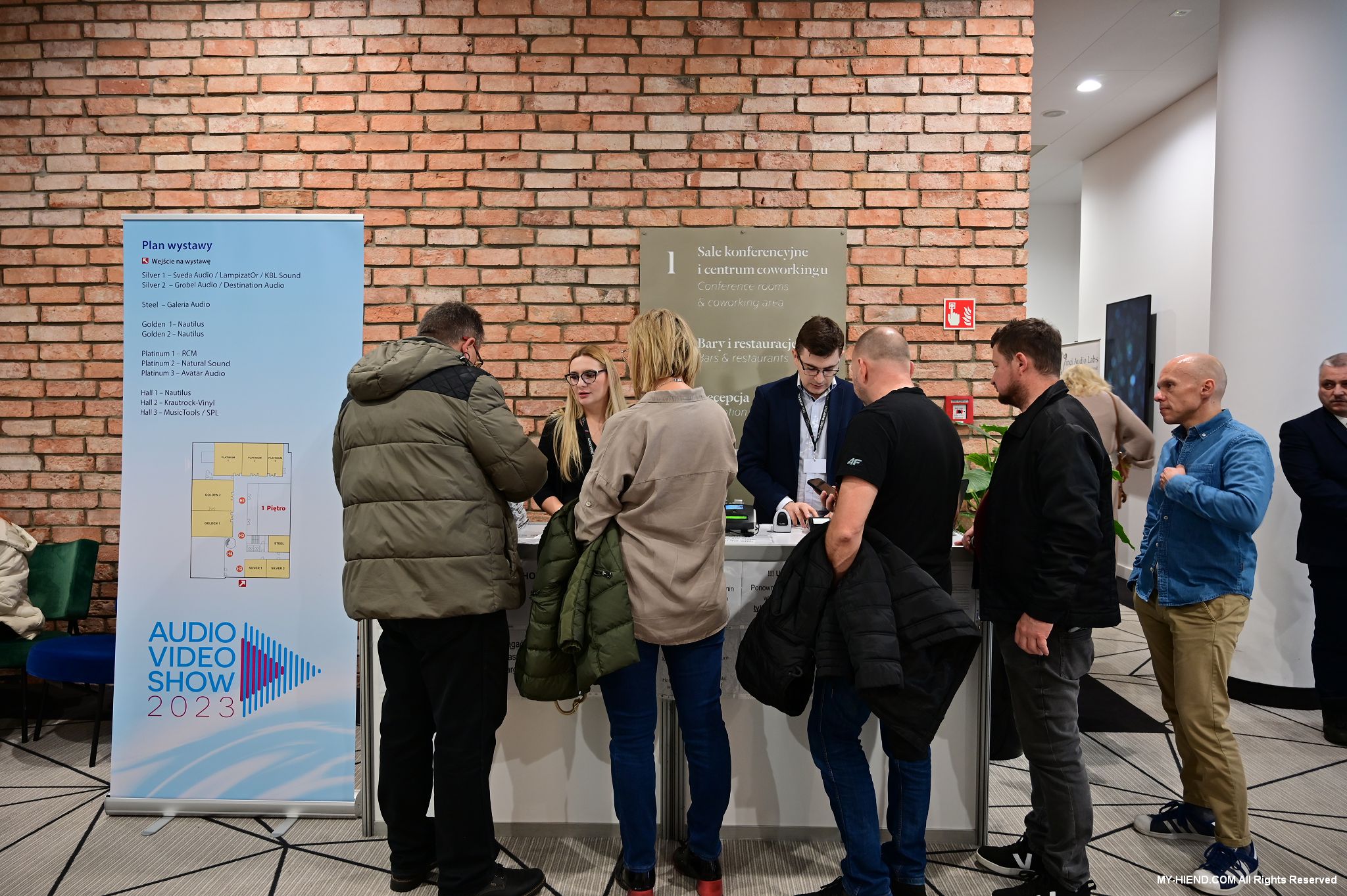 PAGE 21: Estelon, Accuphase, Siltech, Crystal Cable, Mola-Mola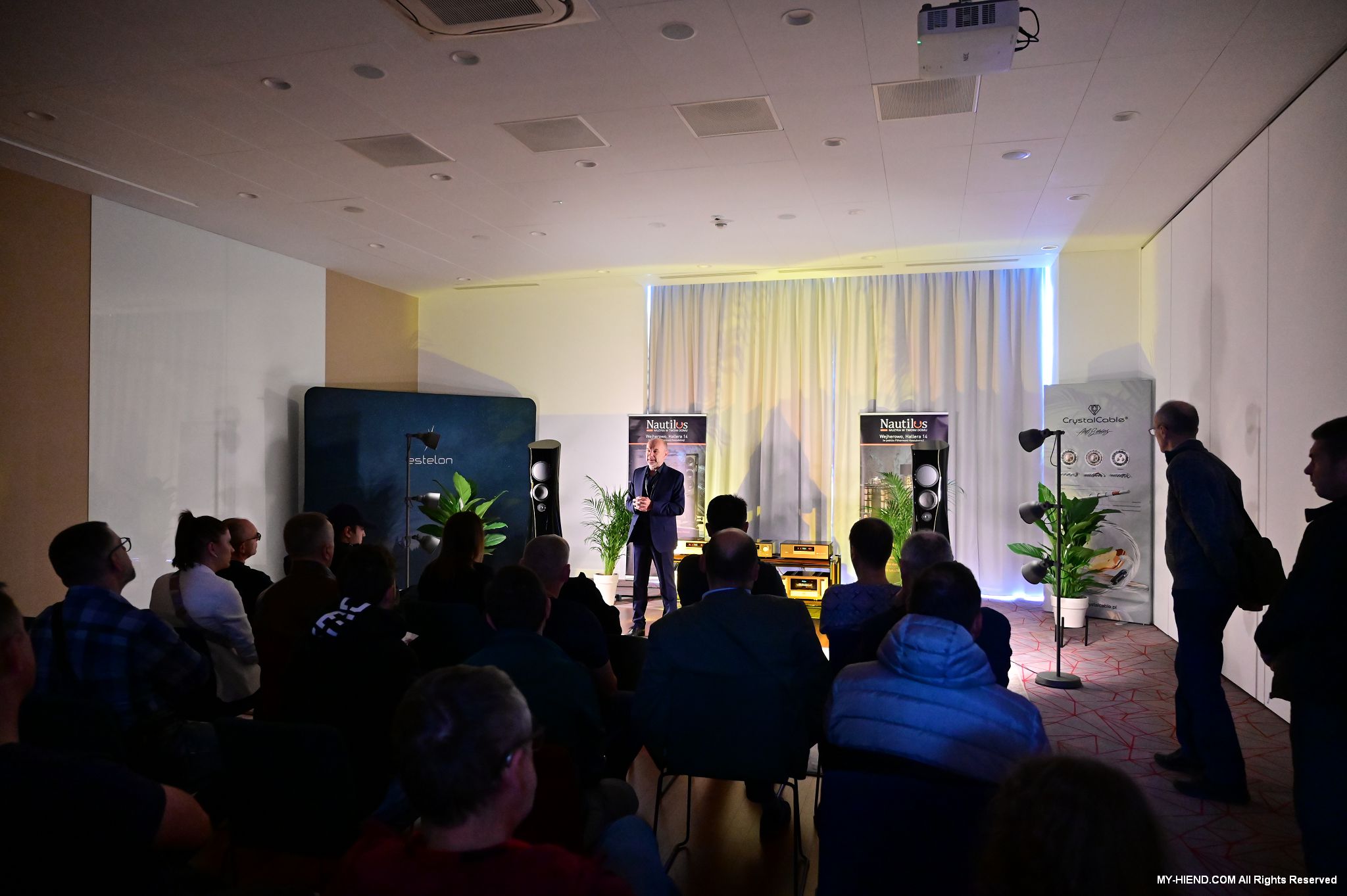 PAGE 22: Furutech, rcm audio, Vitus Auido, Acoustical Systems, Kuzma, Thrax, CEC, DS Adio, NEO Highend, Gauder Akustik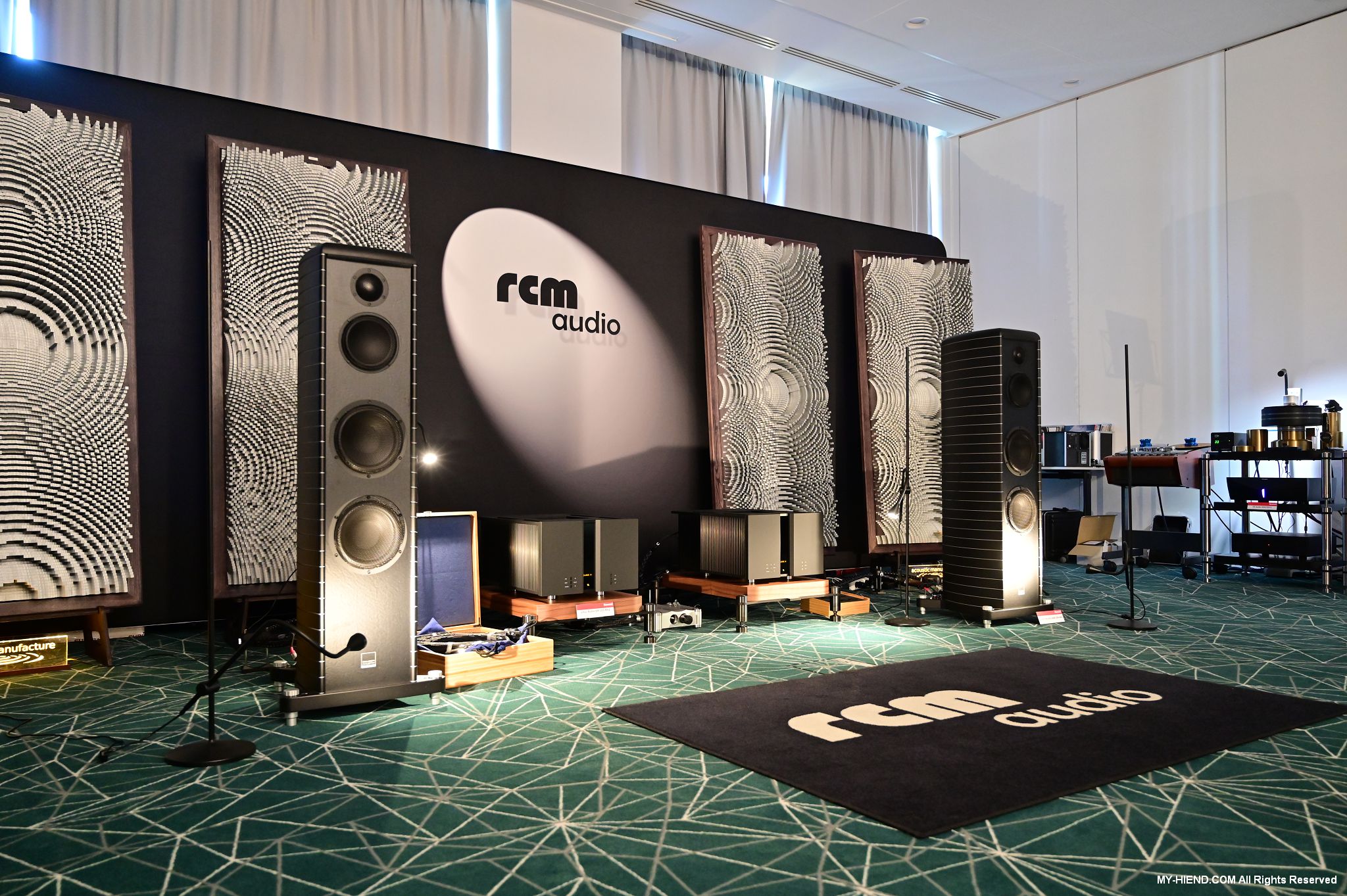 PAGE 23: Natural Sound, Avatar Audio, Holophony, ayon, Lumen White, Siltech, Transrotor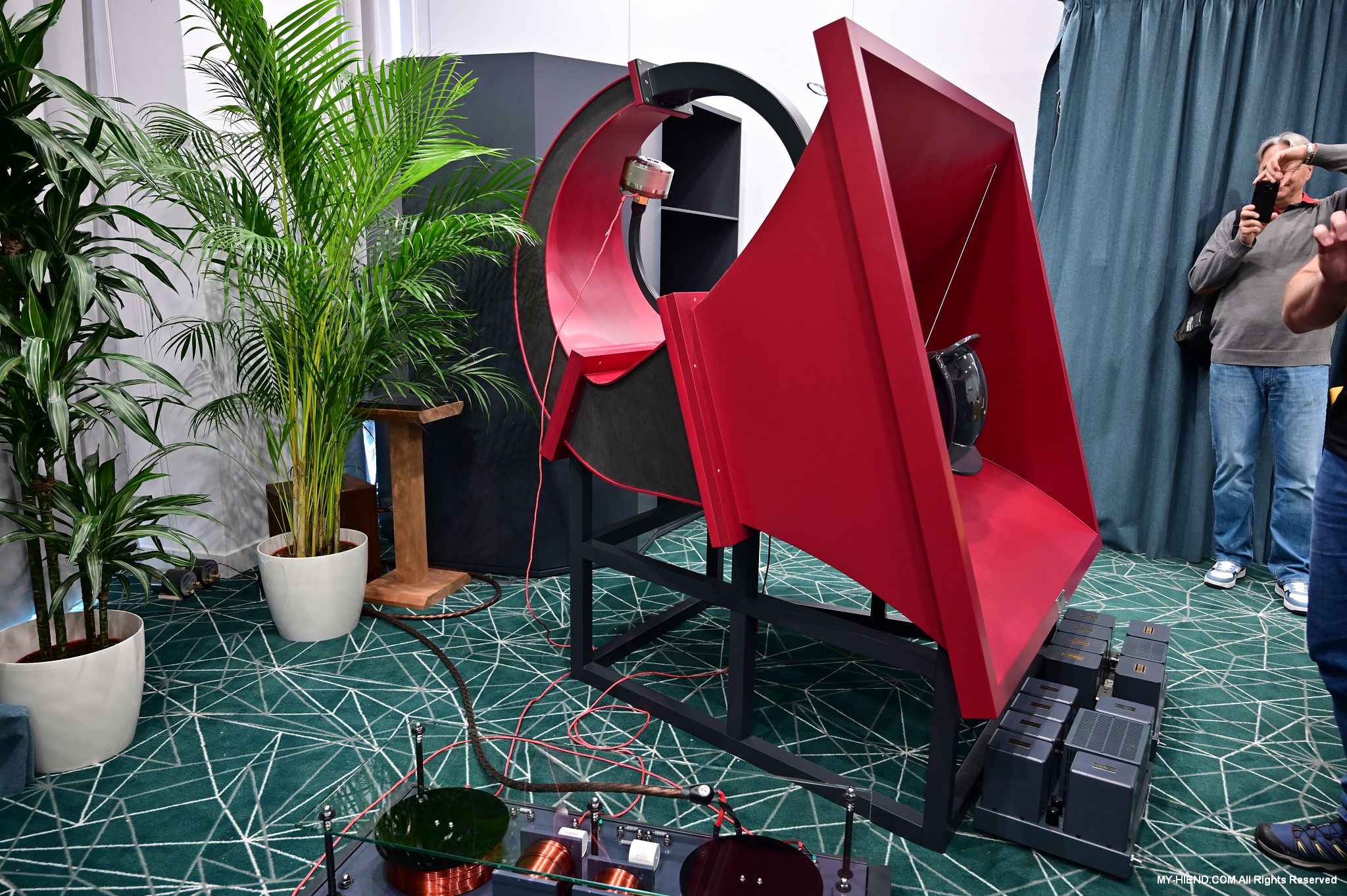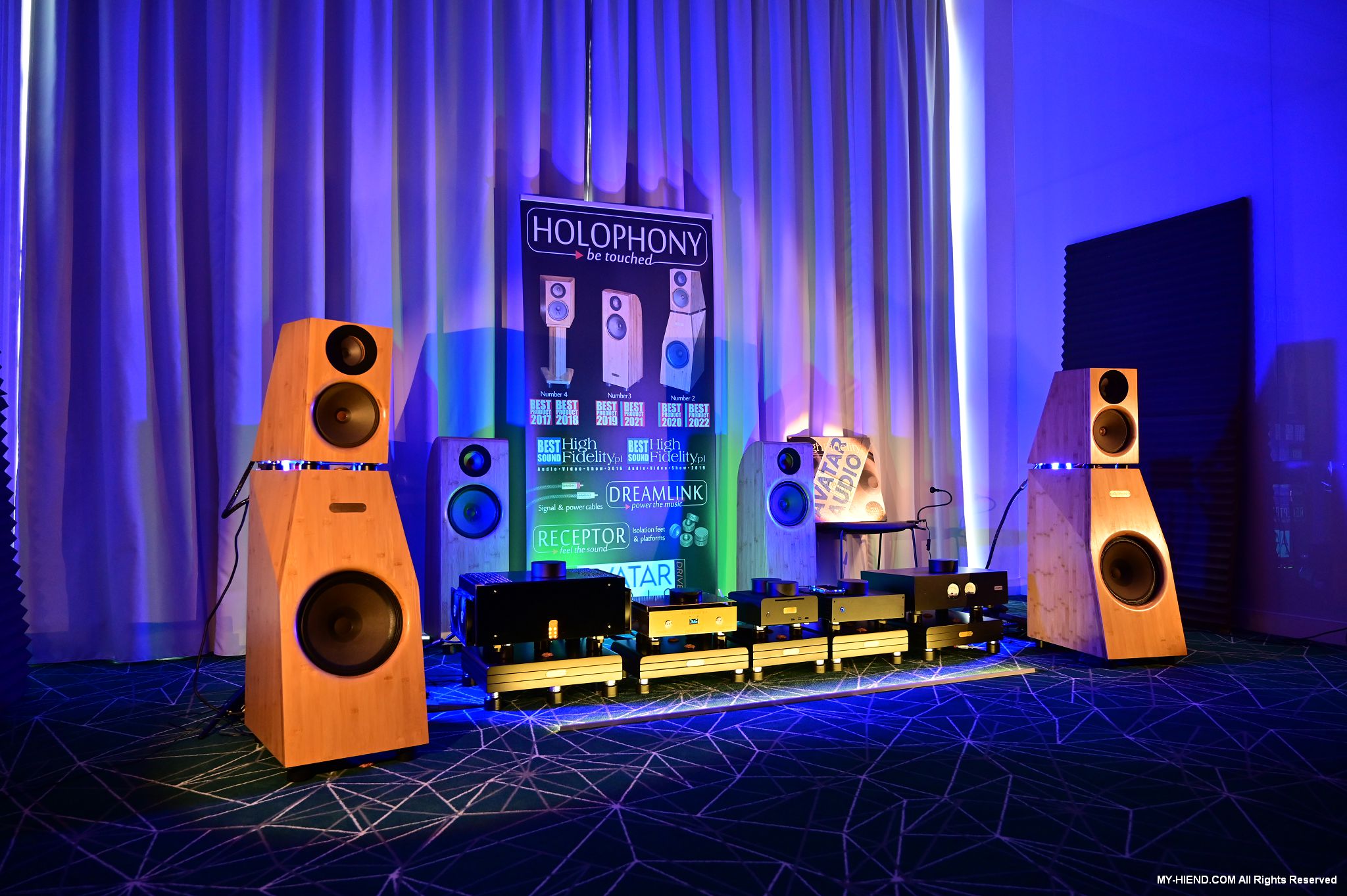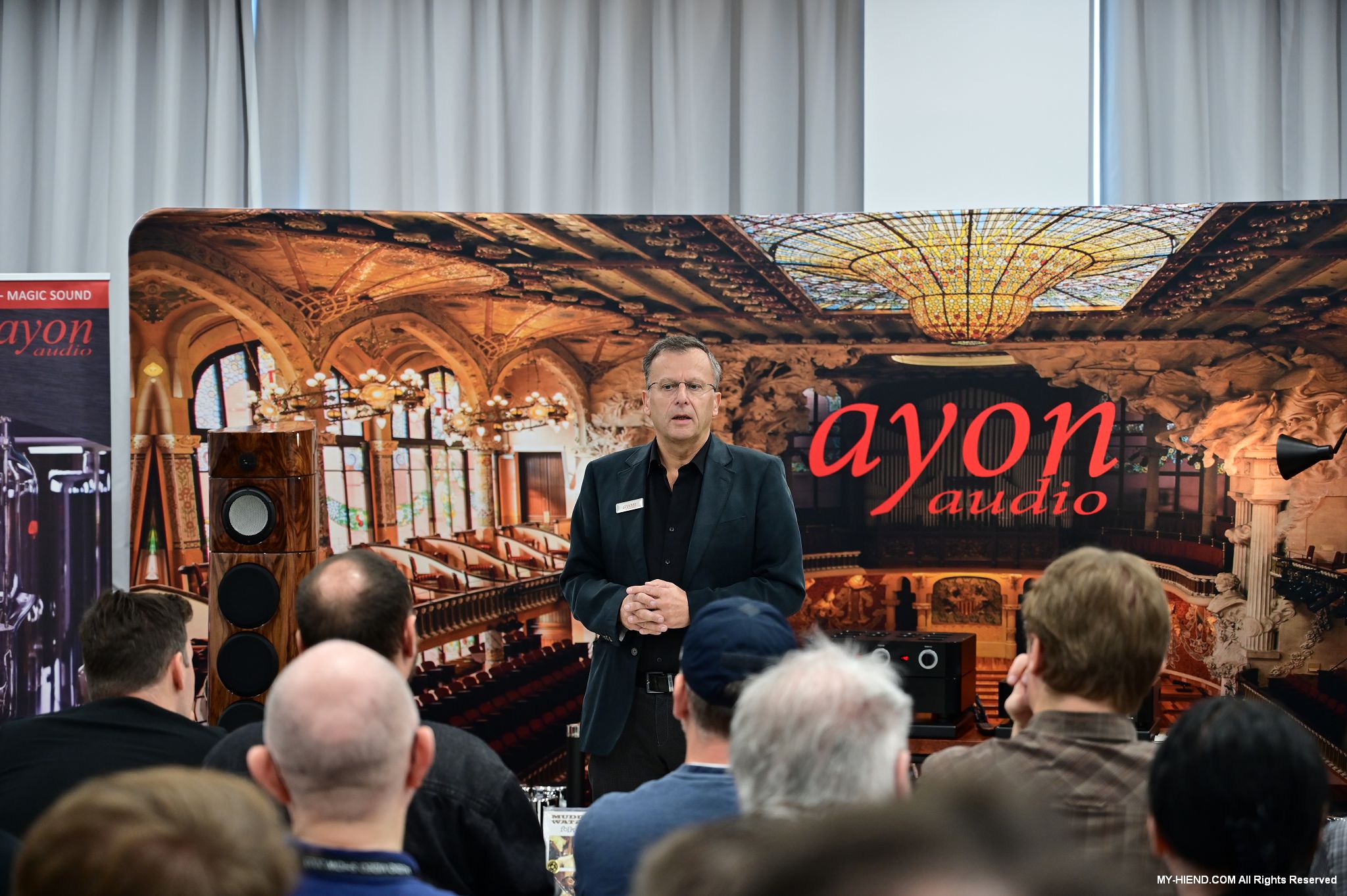 PAGE 24: Jadis, KBL Sound, Destination Audio, DaVinci
PAGE 25: Goldmund, Kharma, Aries Cerat, TaraLabs, sveda audio, Lampizator, J.Sikora, KBL Sound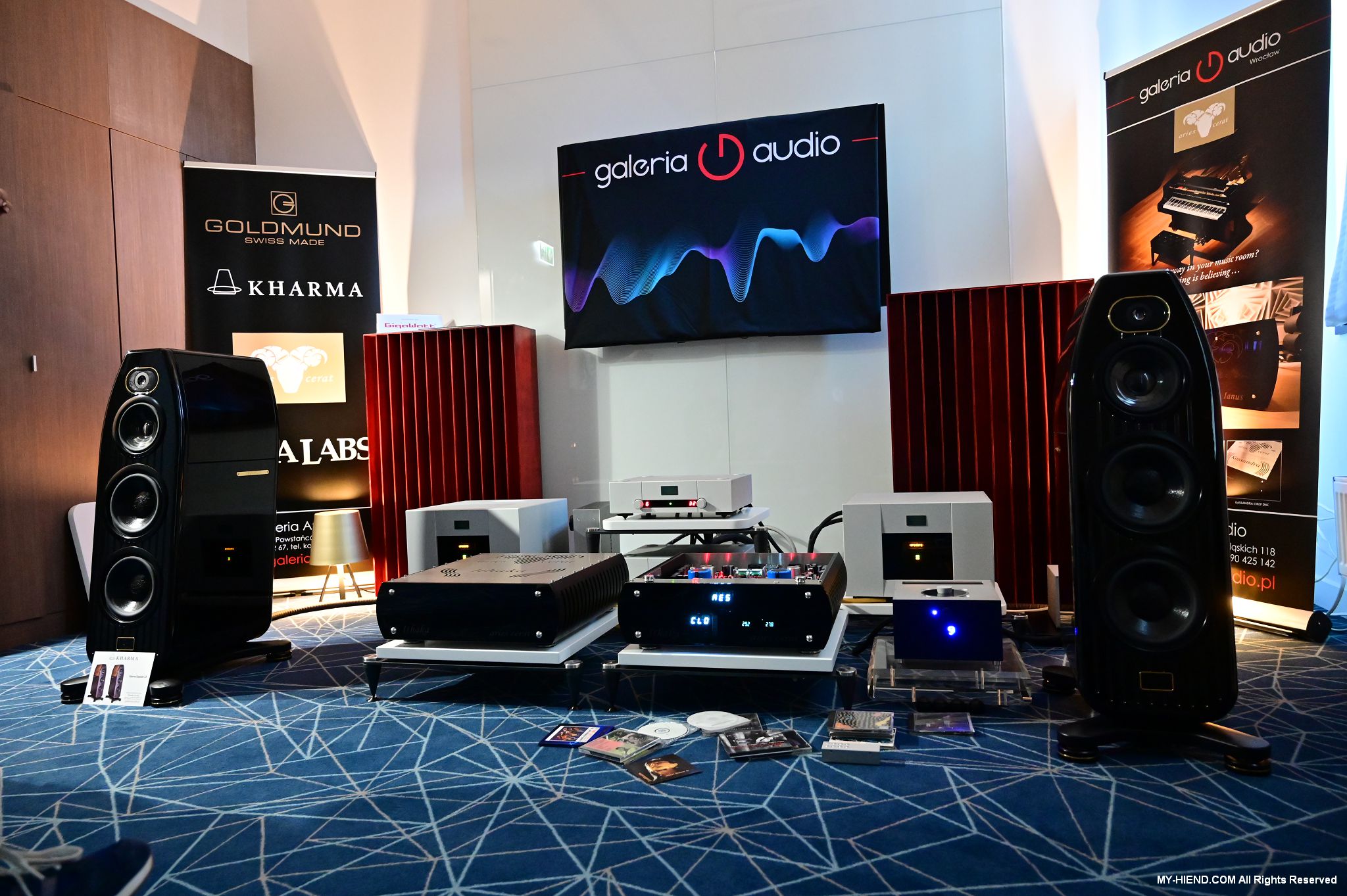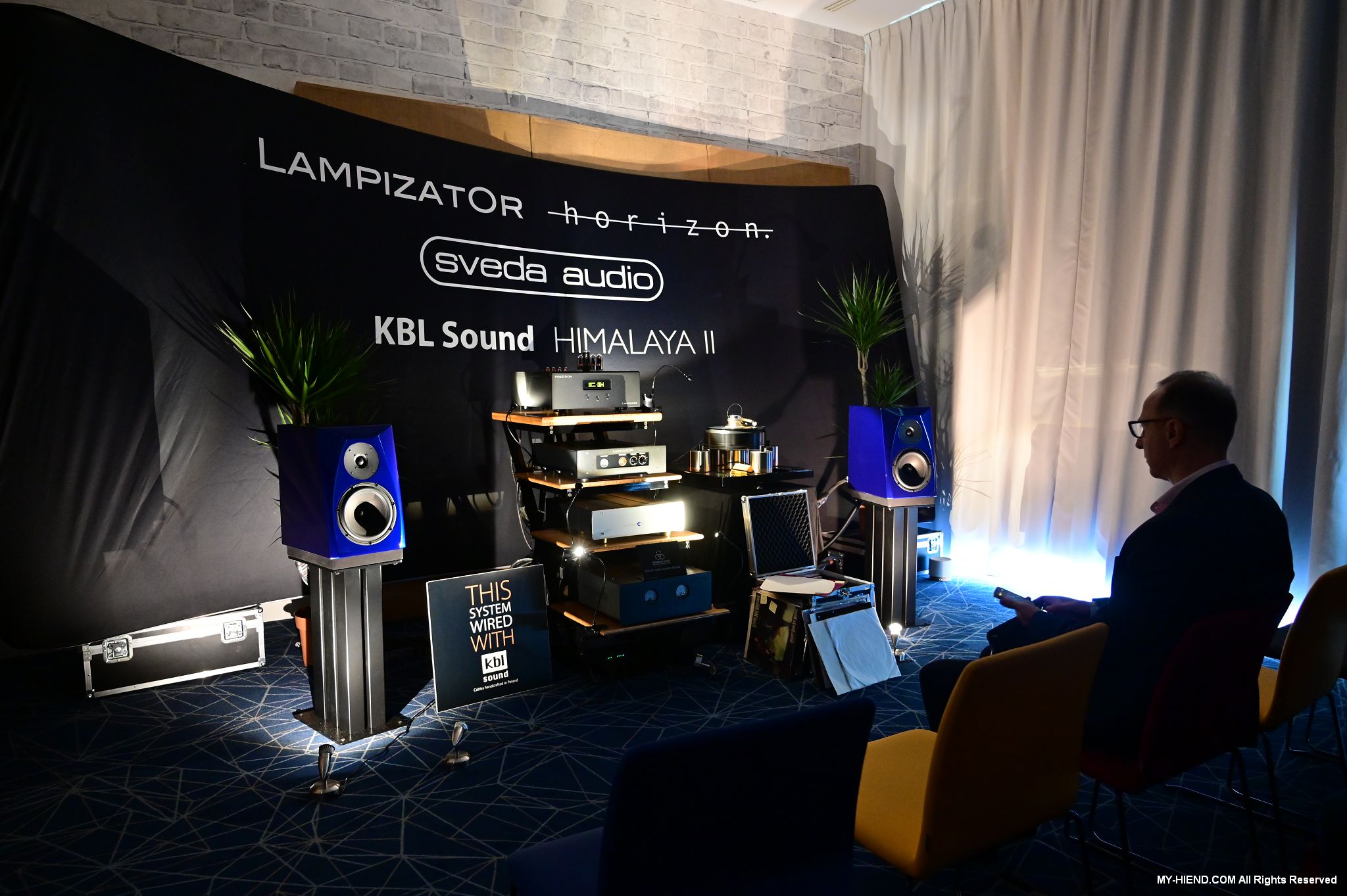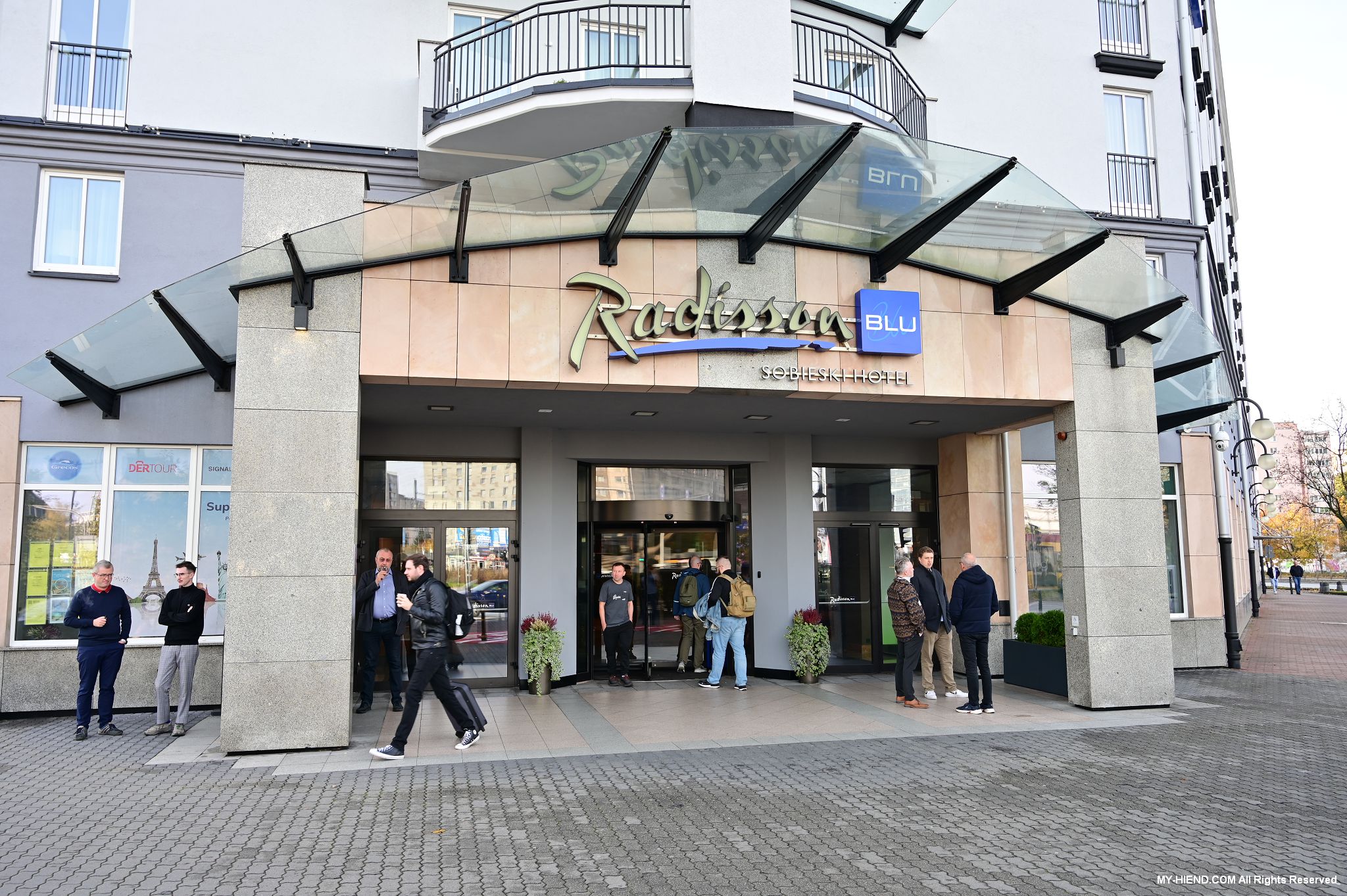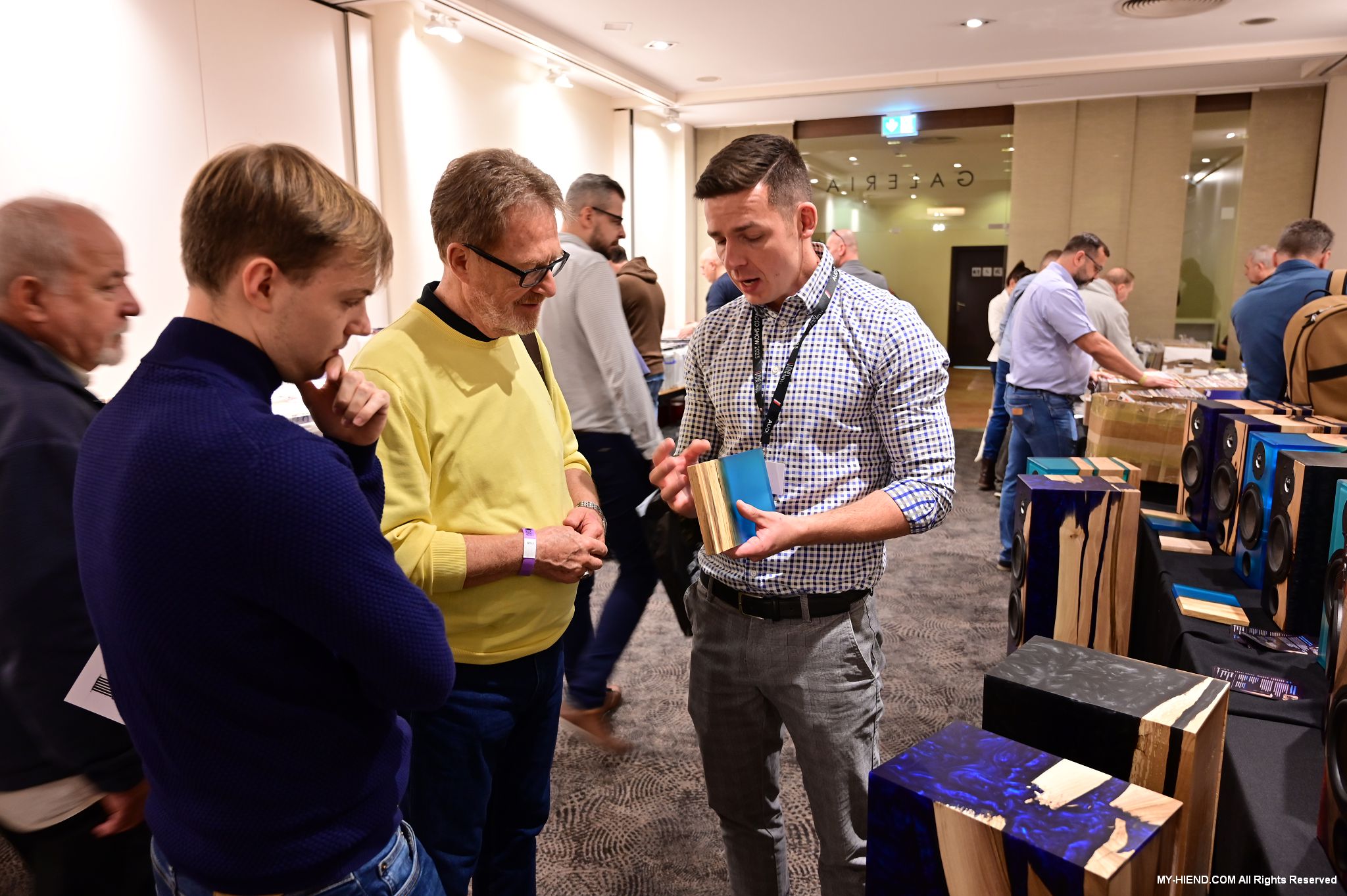 PAGE 27: Revival Audio, Davis Acoustics, Pier Audio, new horizon, Lyngdorf, Gold Note, Mastersound, Klipsch, Pylon, fezz, Muarah, Avantgarde, Kendo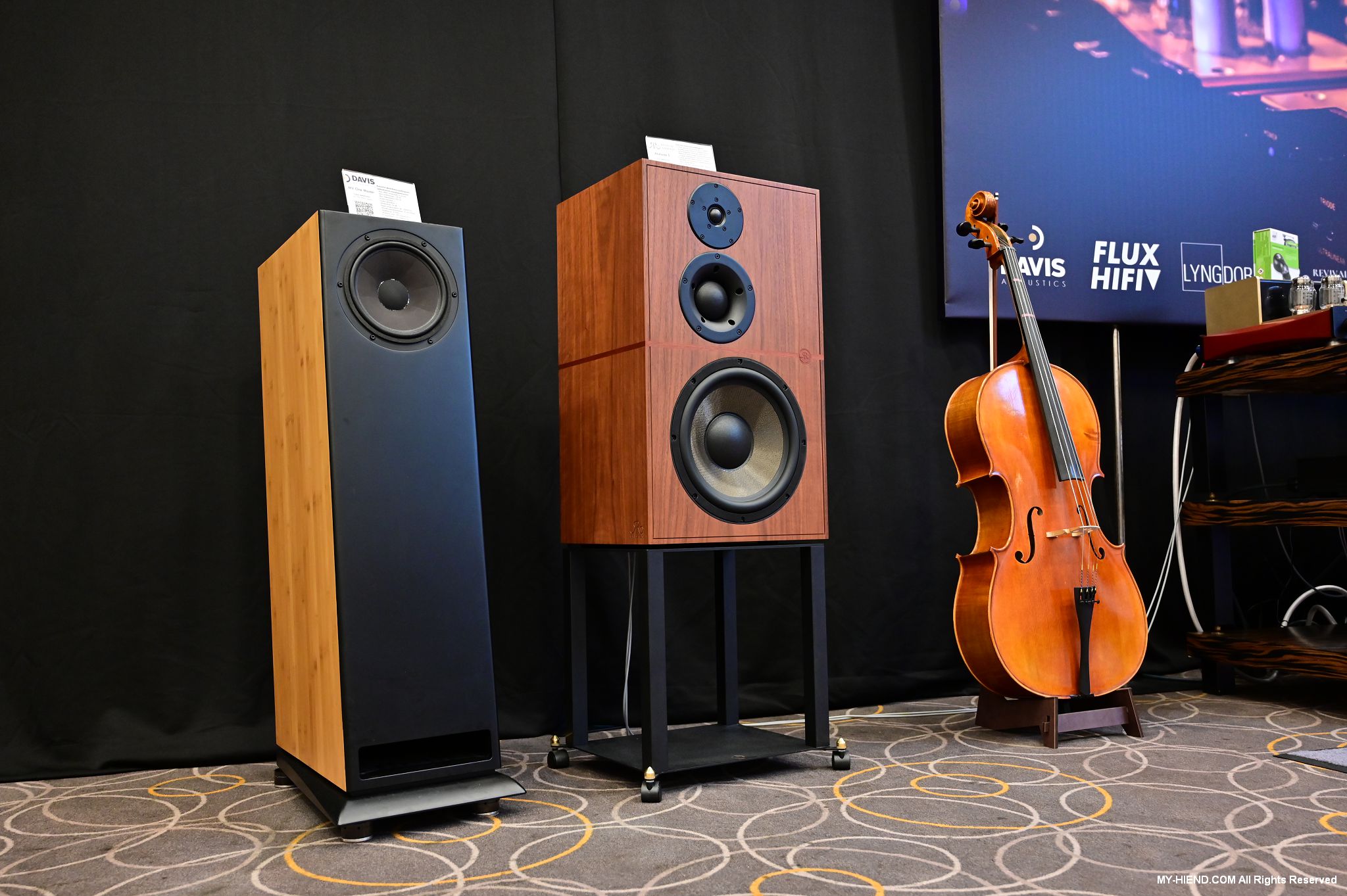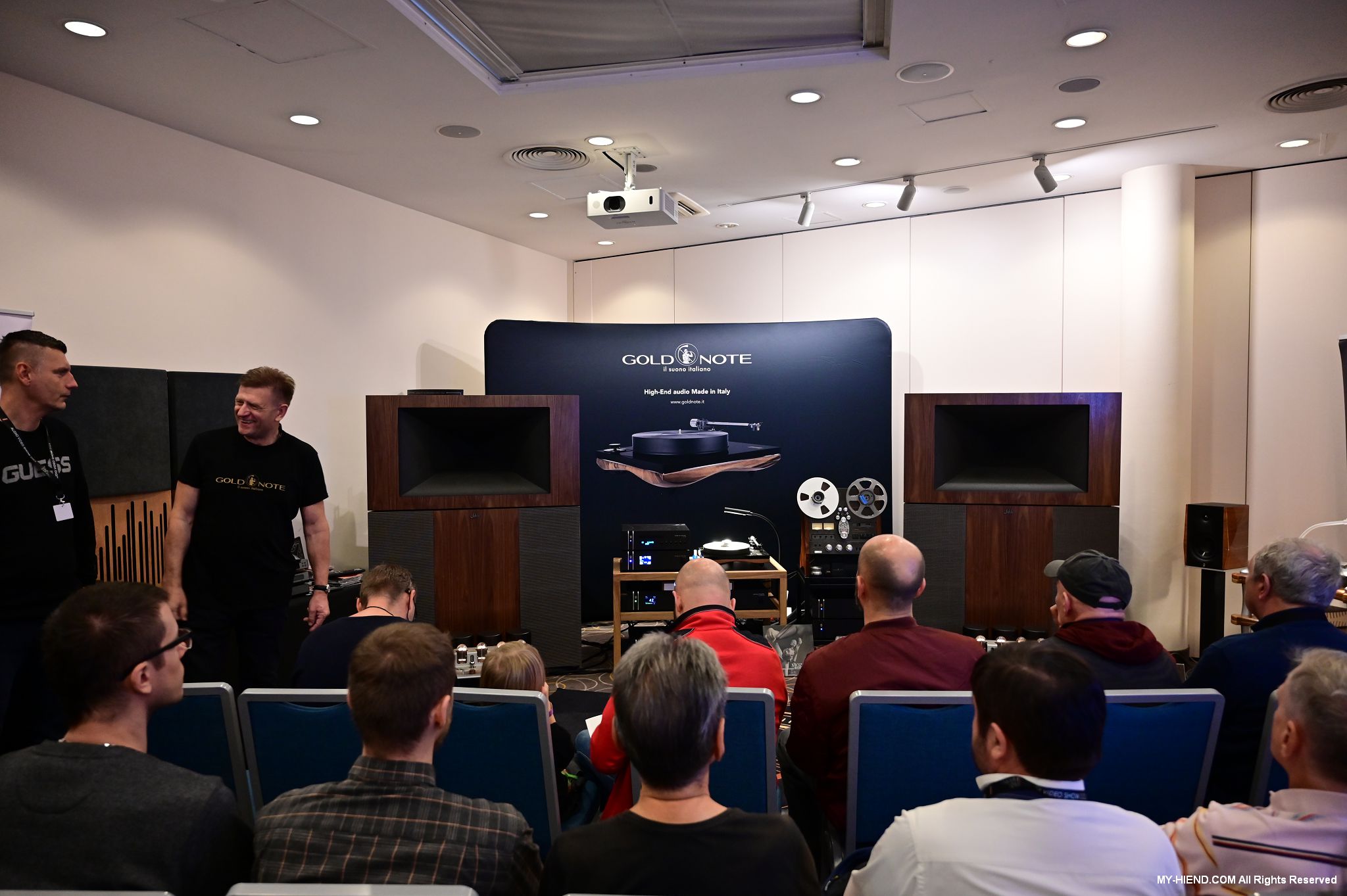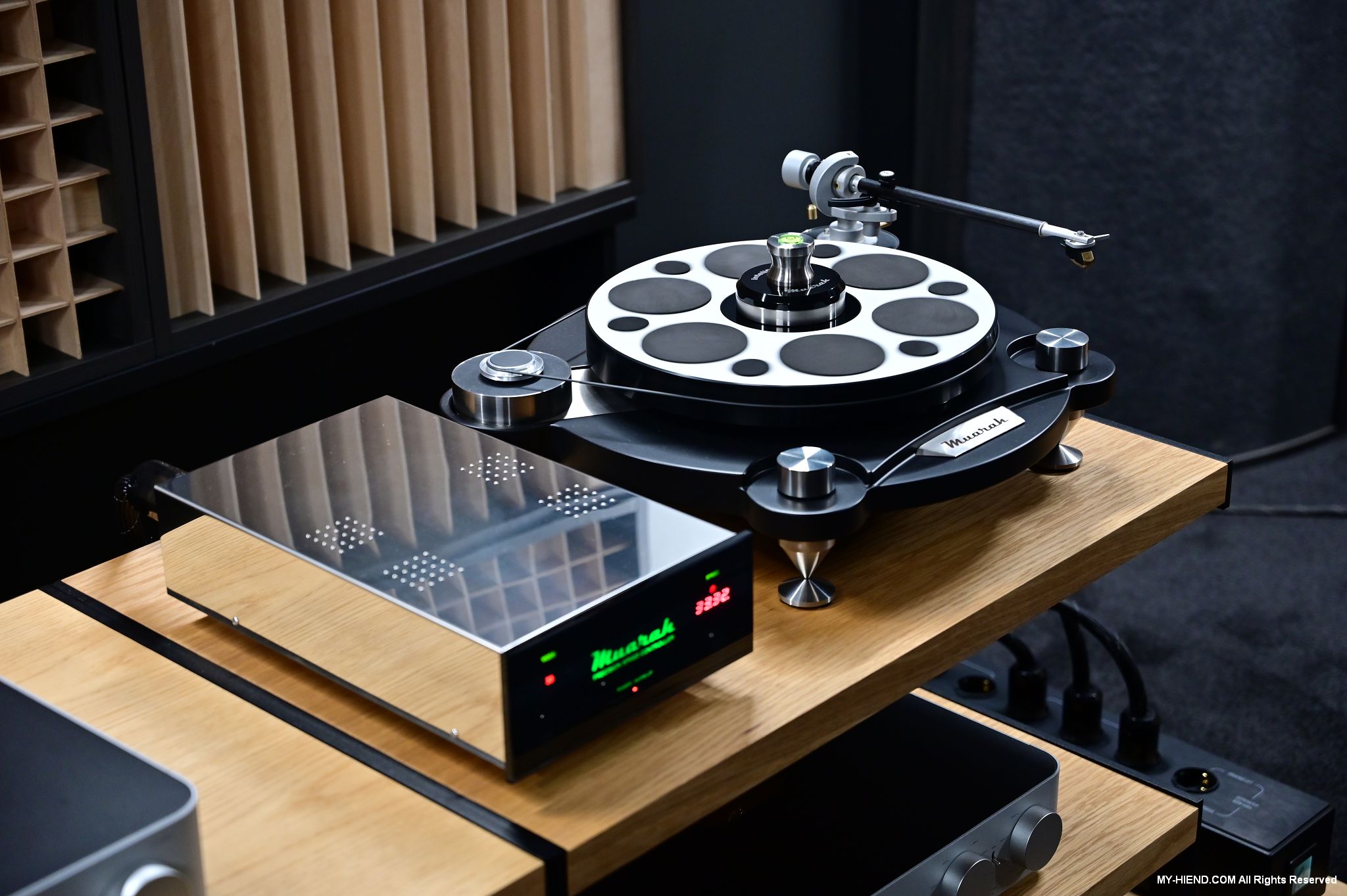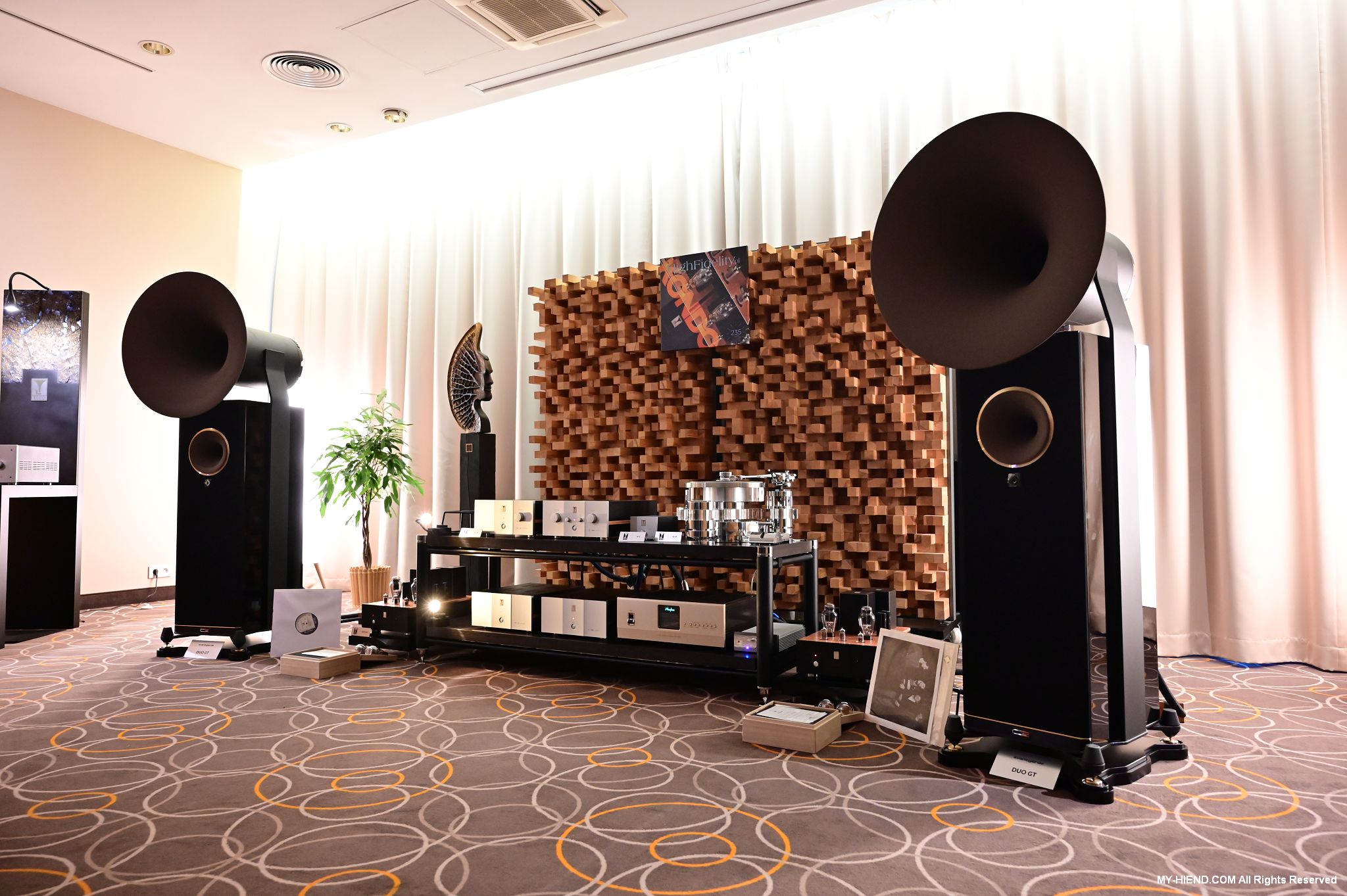 PAGE 28: Mytek, Tonsil, Sisound, sto, Firmfit, Amphion, Rega, Solidsteel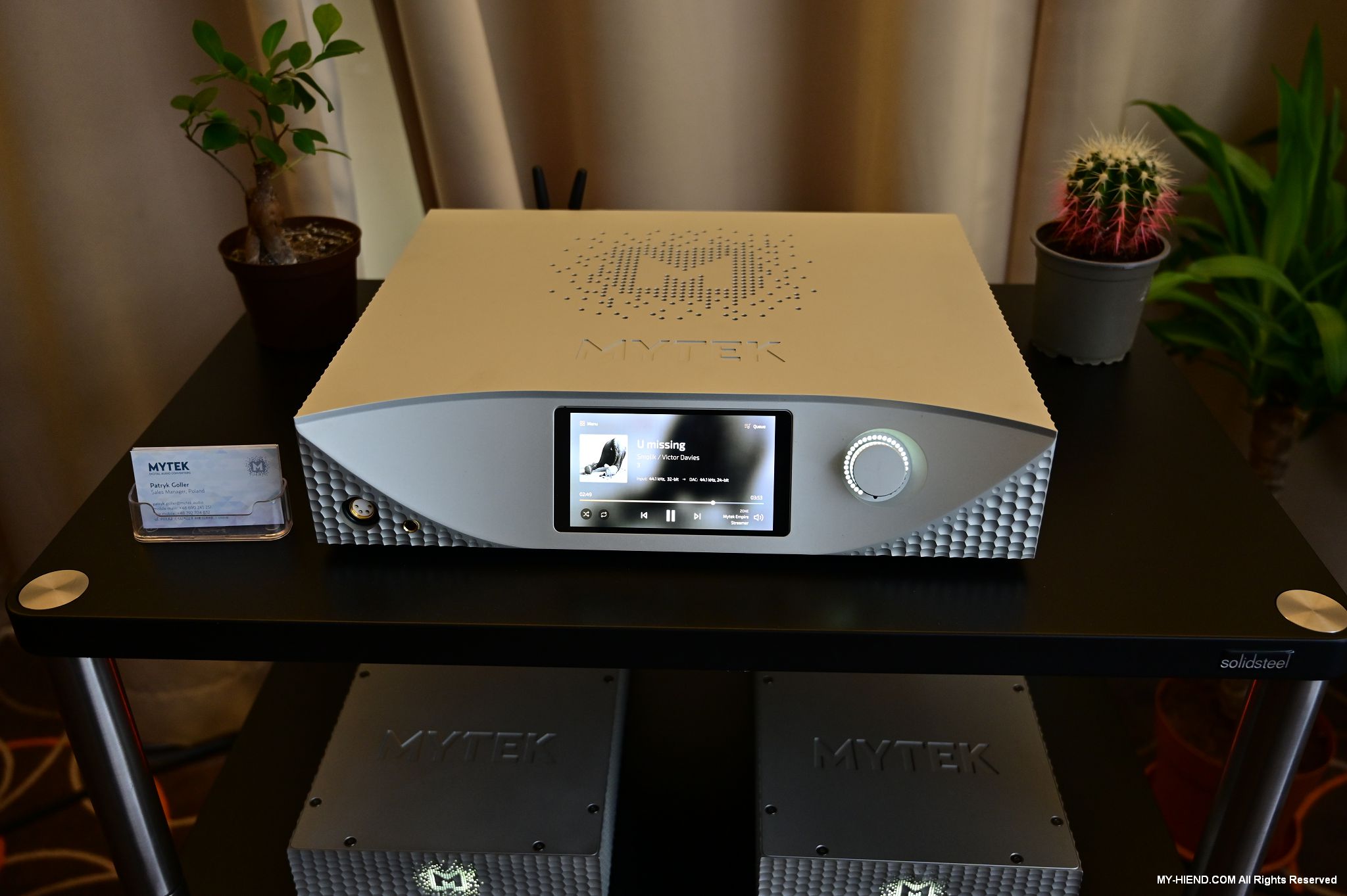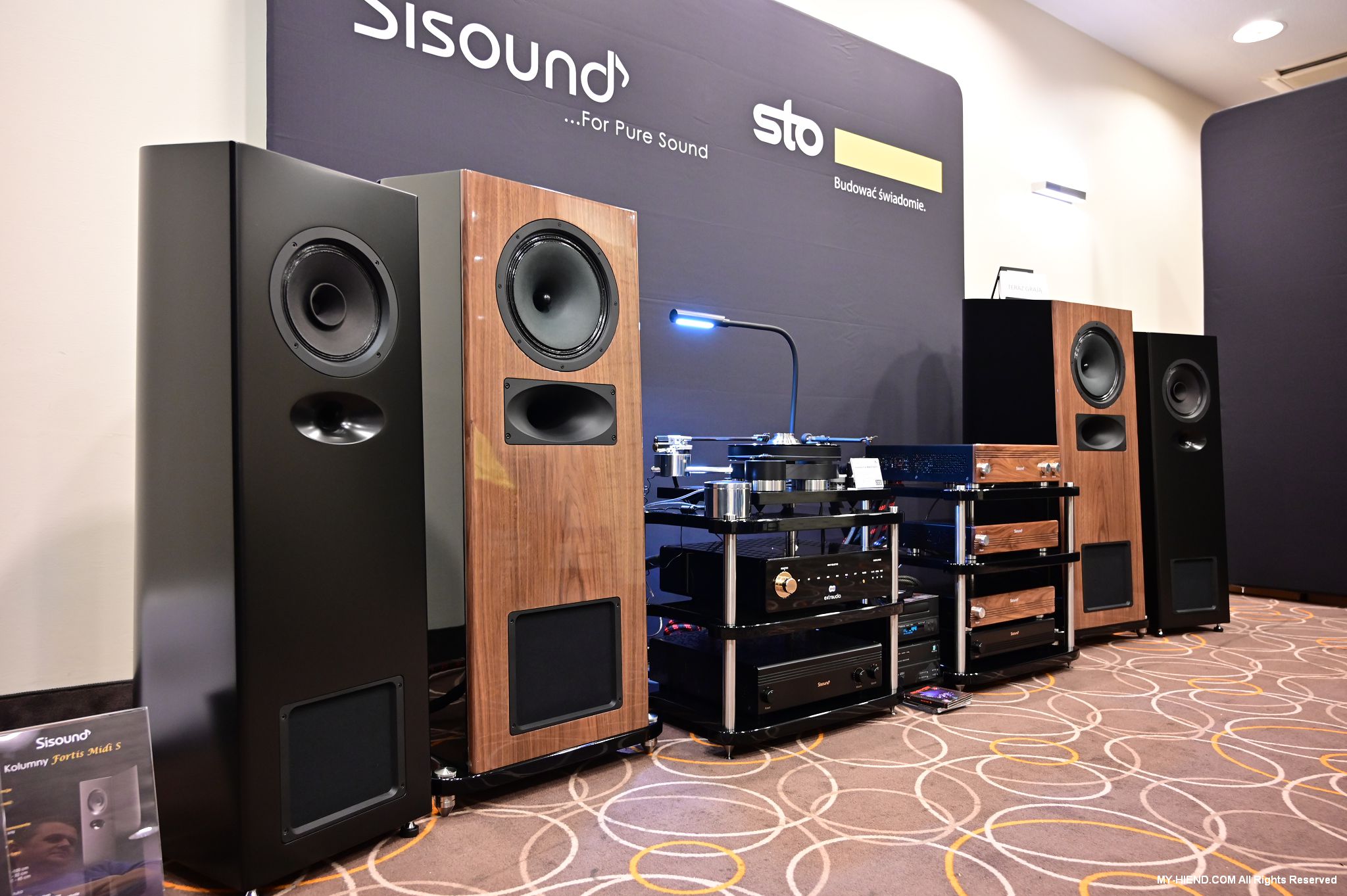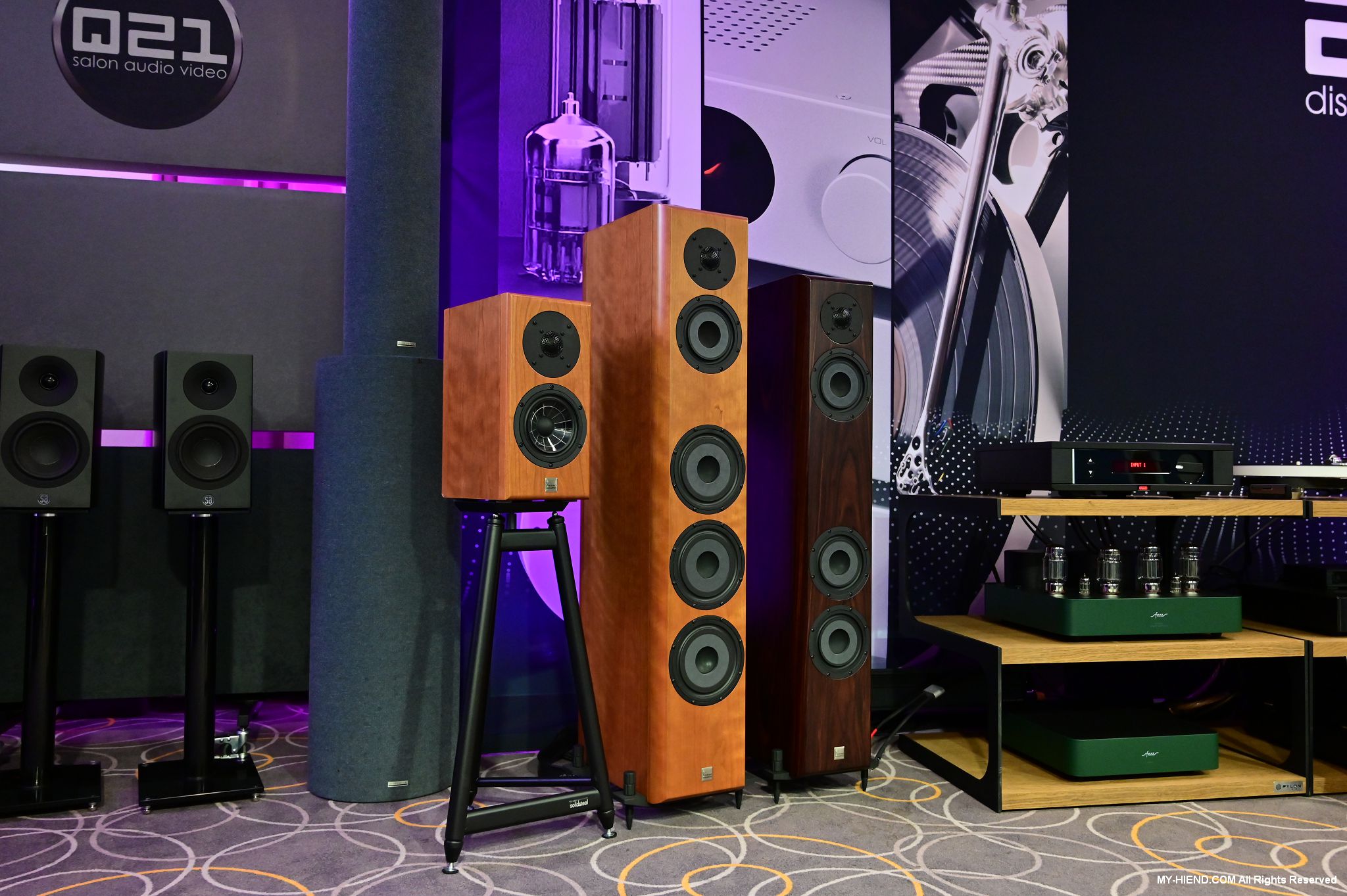 PAGE 29: favo Audio, silent audio, Stenhiem, dCS, Karan, German Physiks, Rockna, Java, Auris, Art Audio, audioplan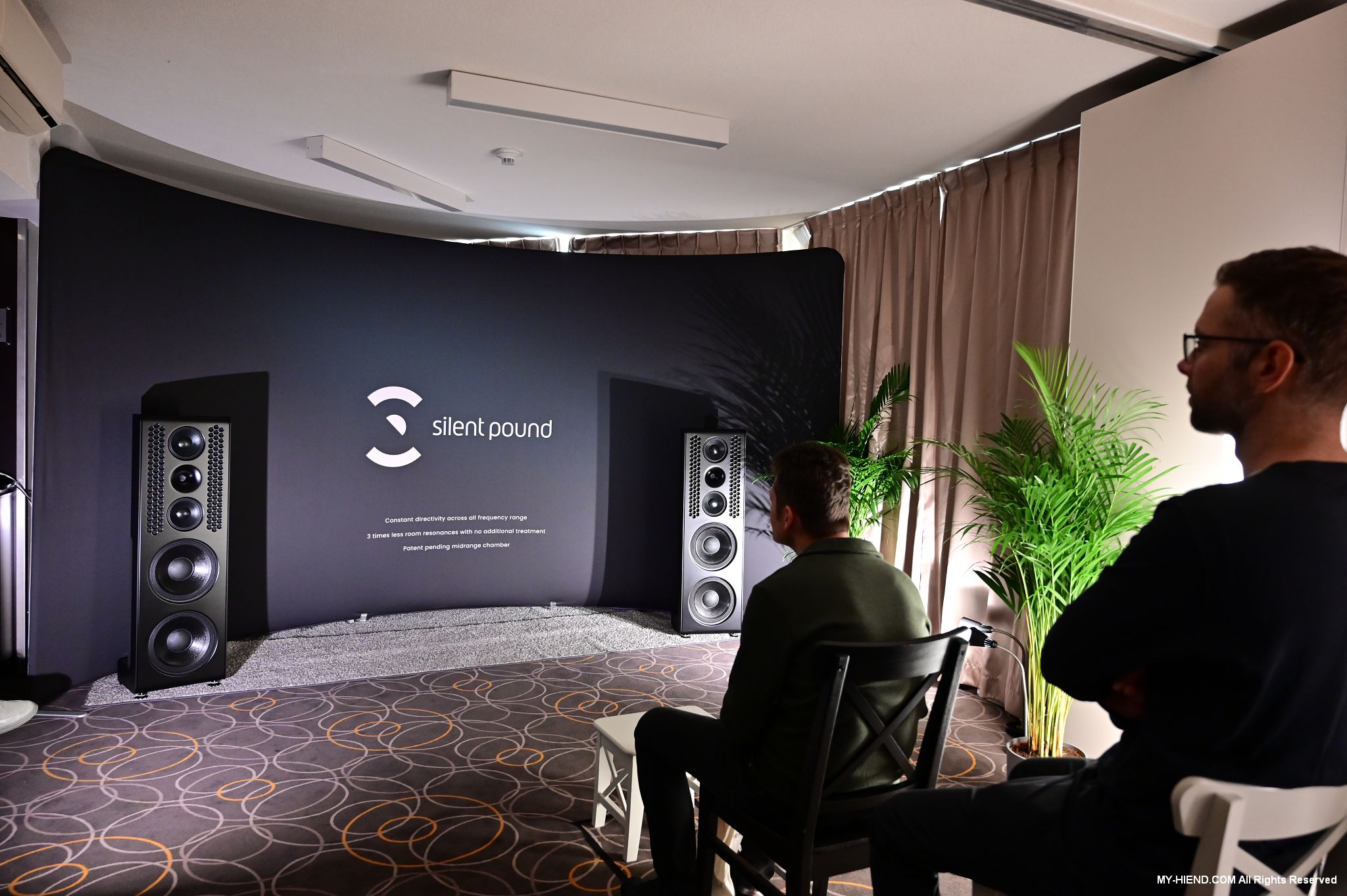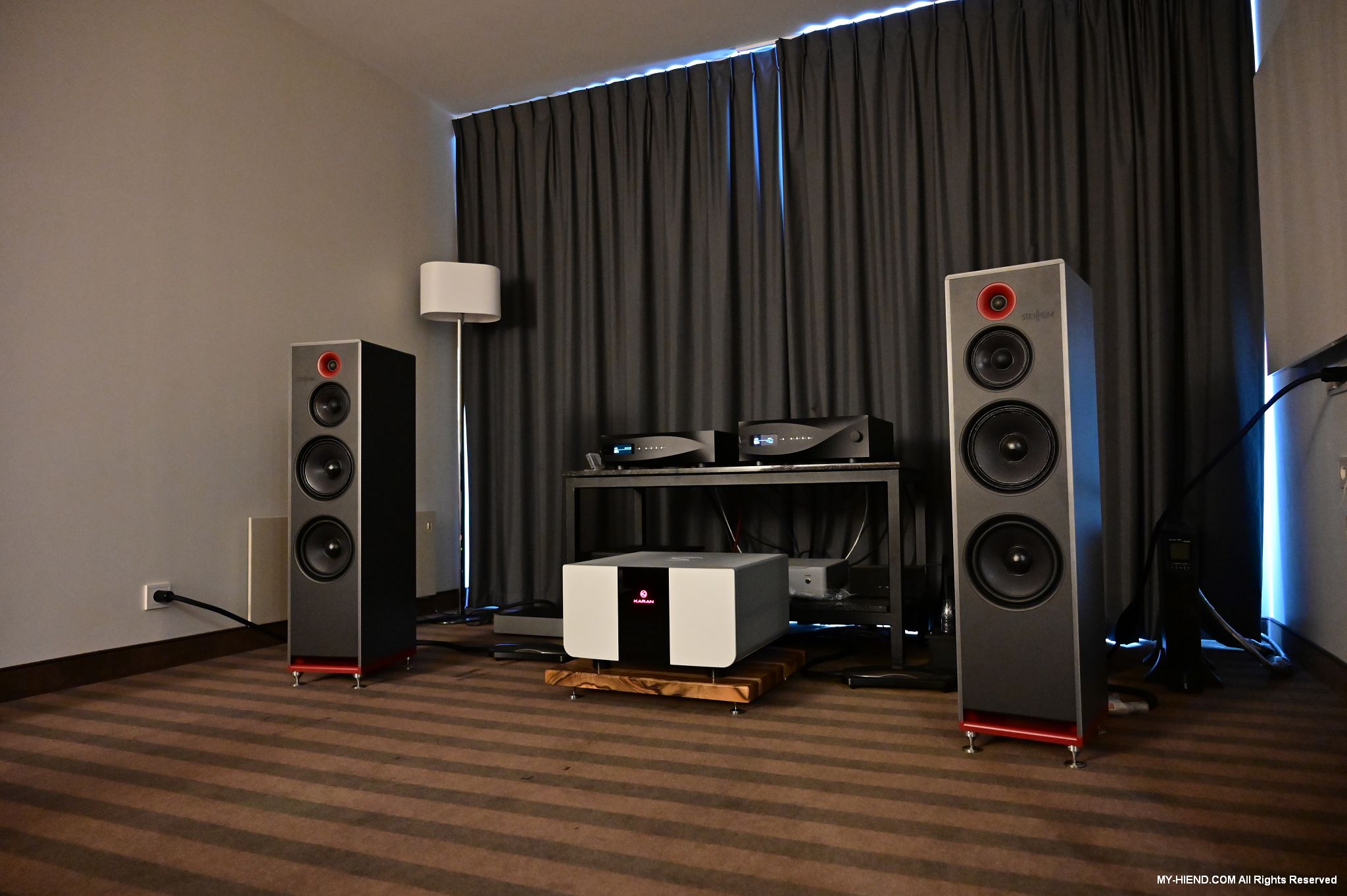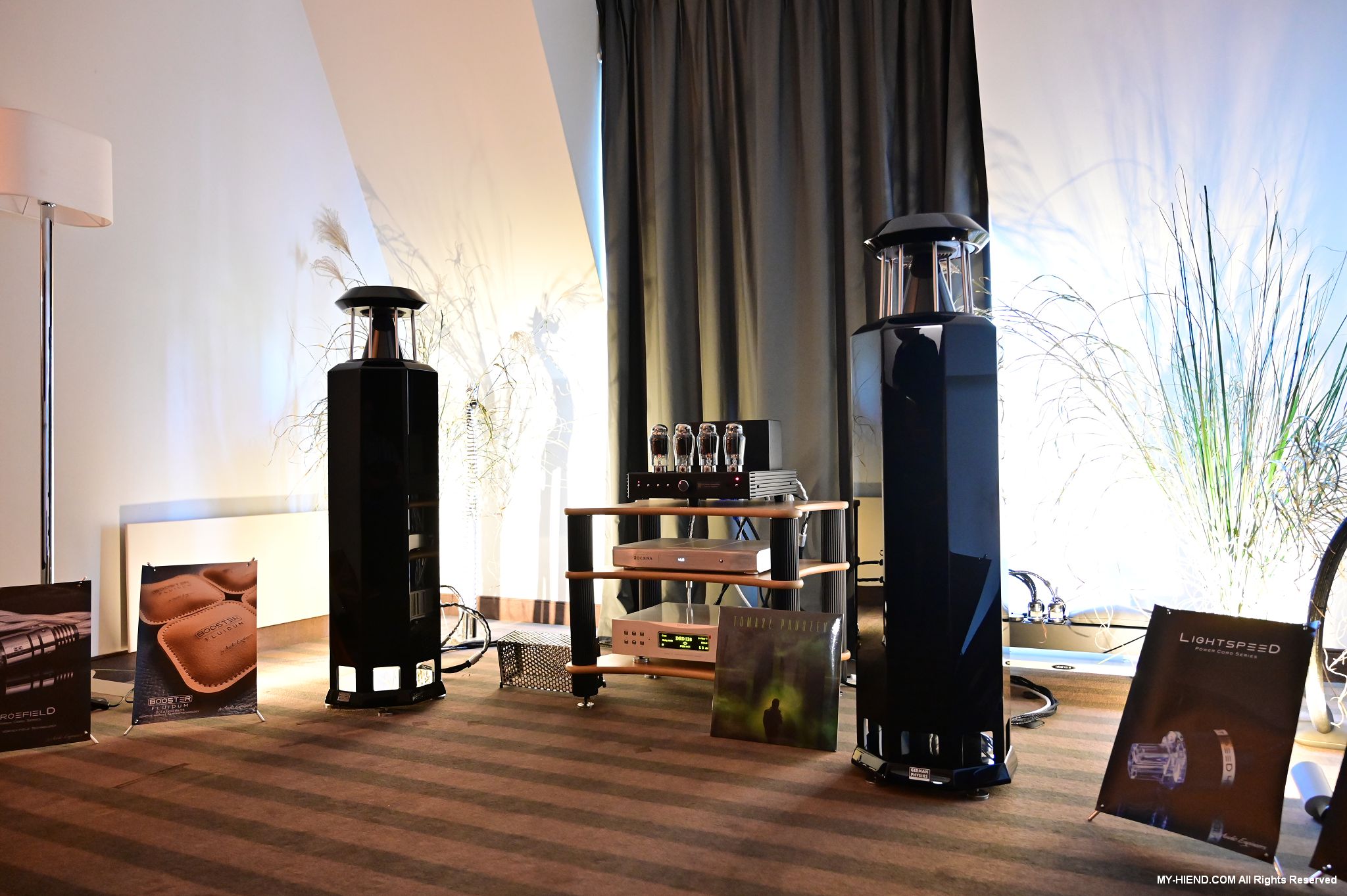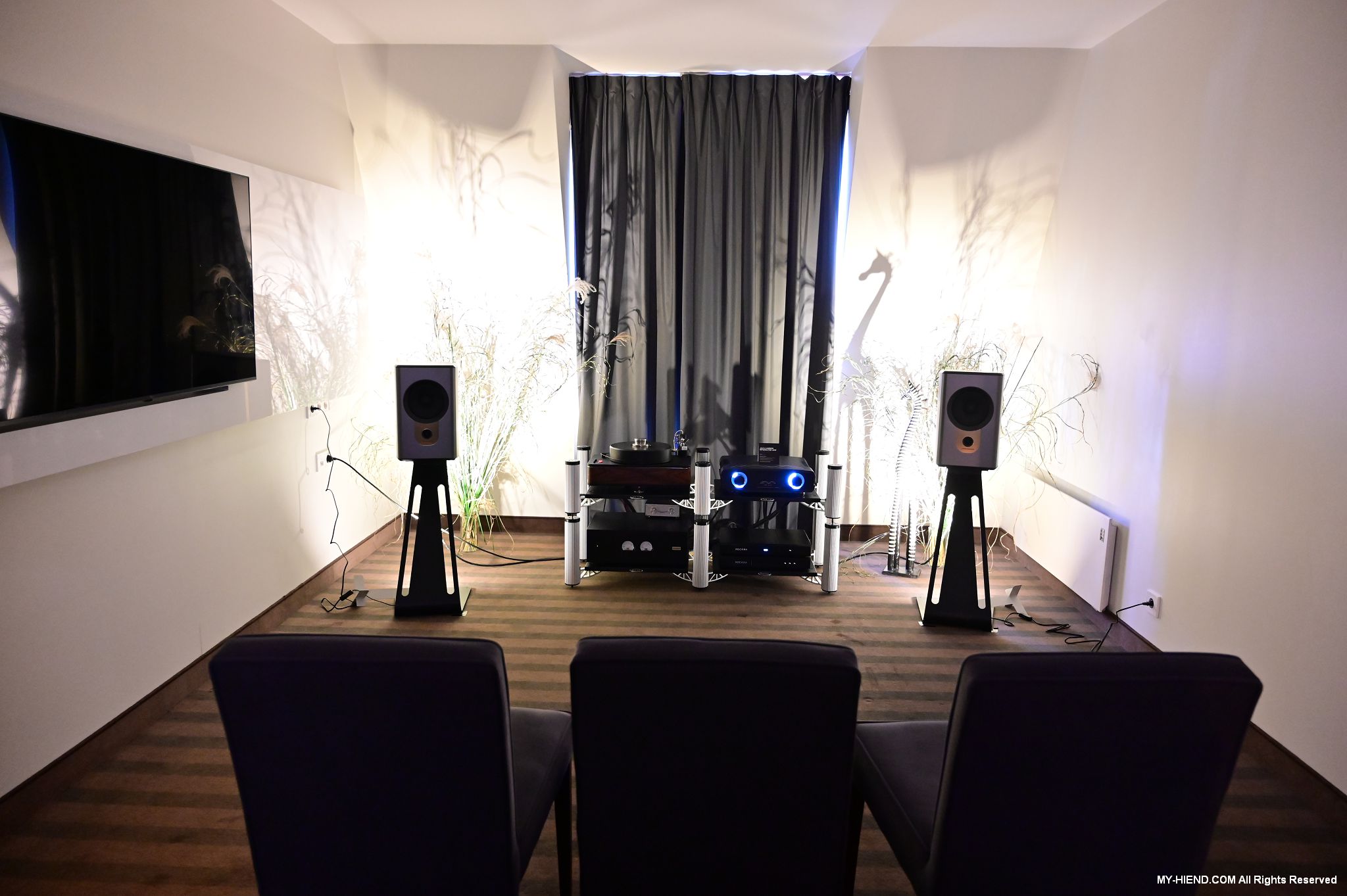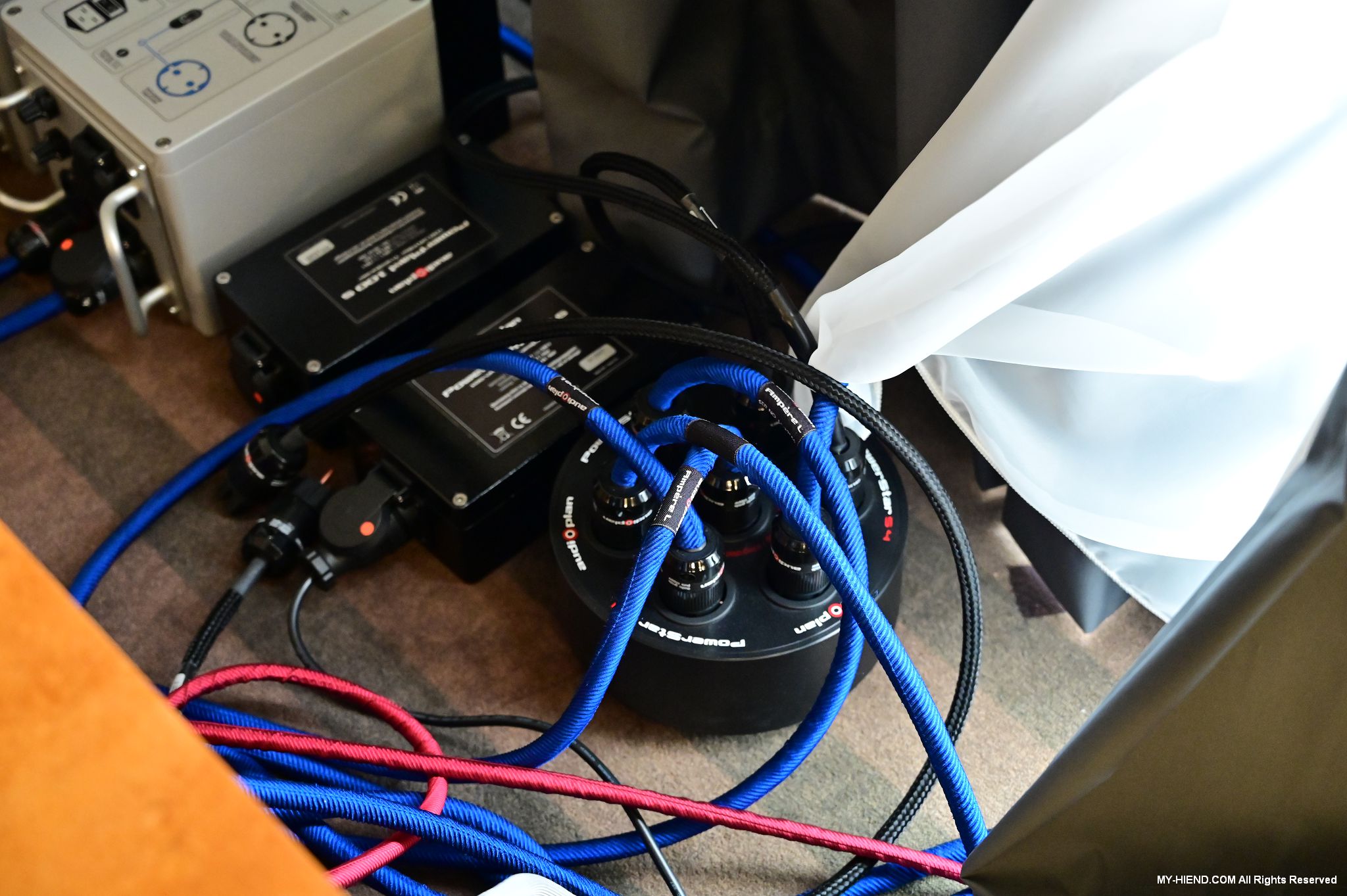 PAGE 30: Closer Acoustics, Falcon Acoustic, MoFi, Audio Note, elinsaudio, Tentogra, Way Cables, 72Audio, Popori Acoustics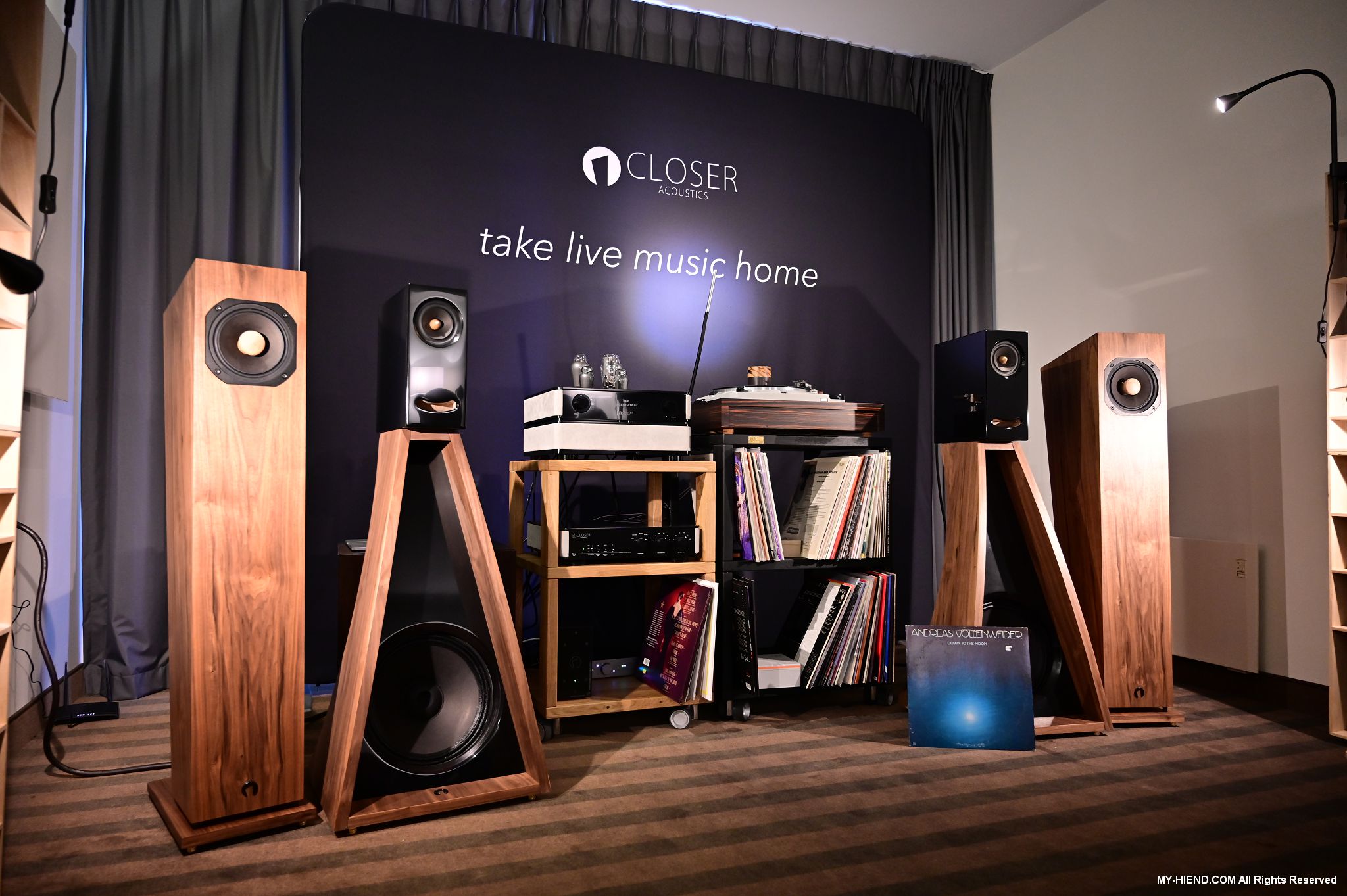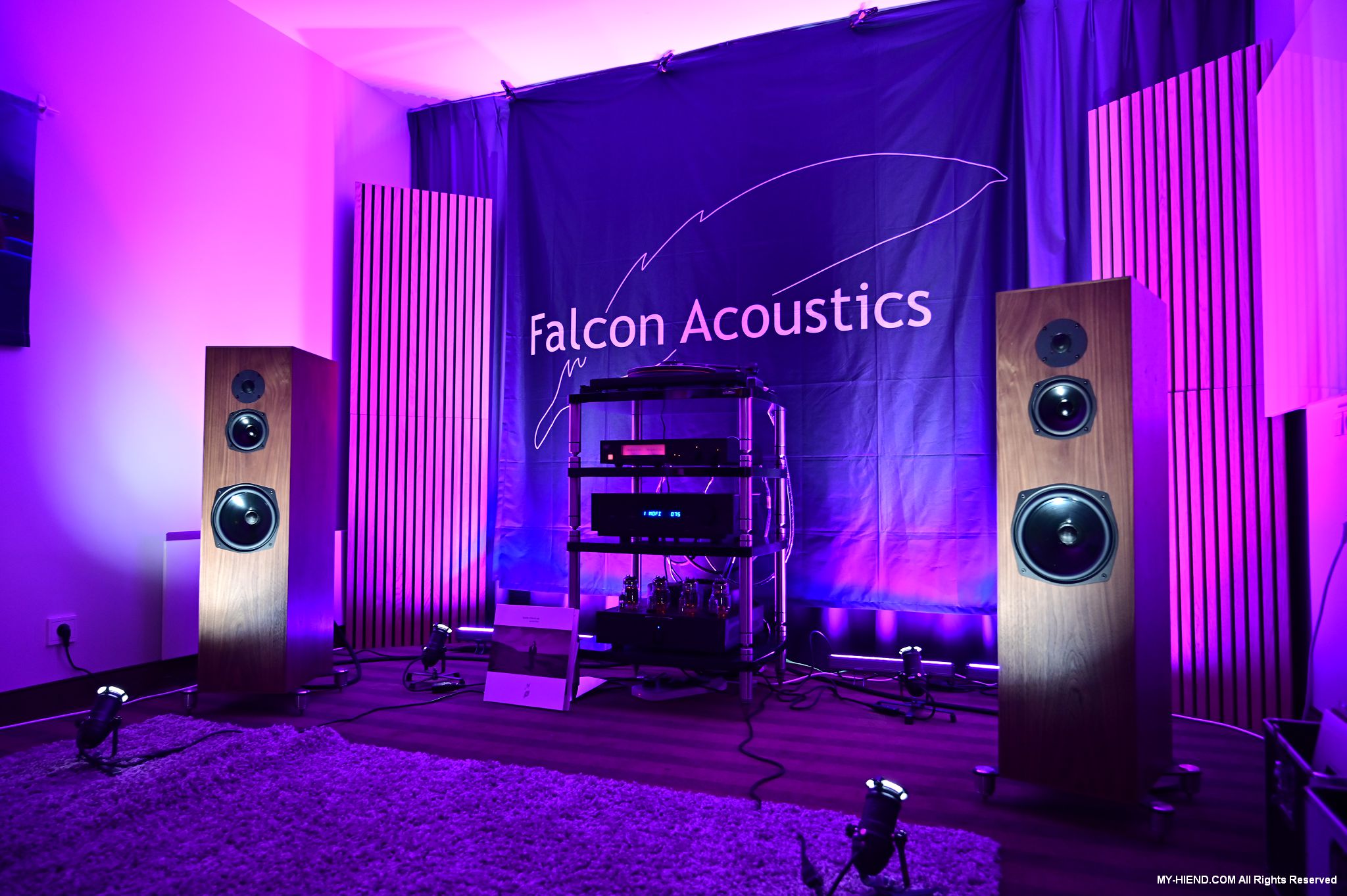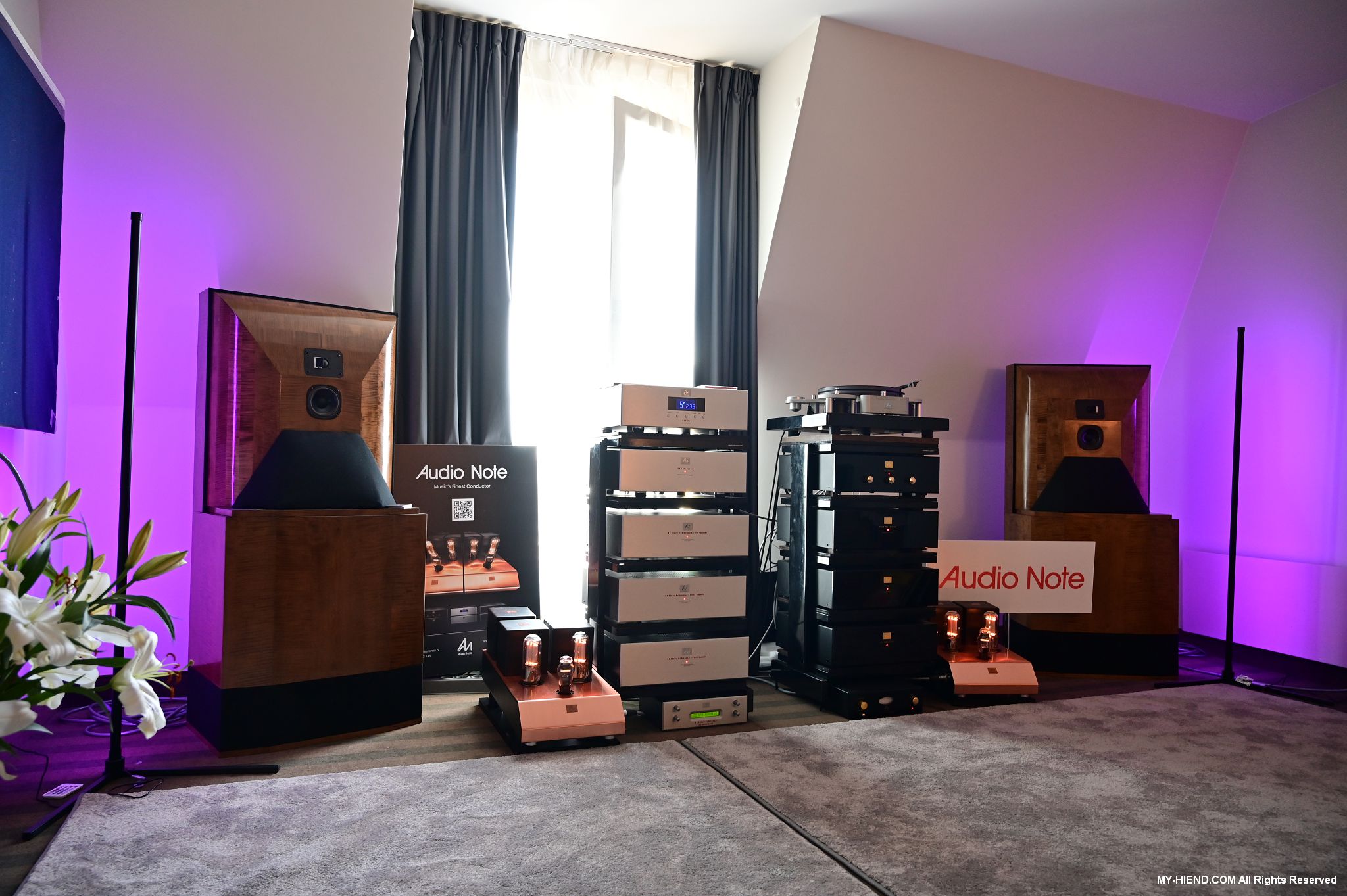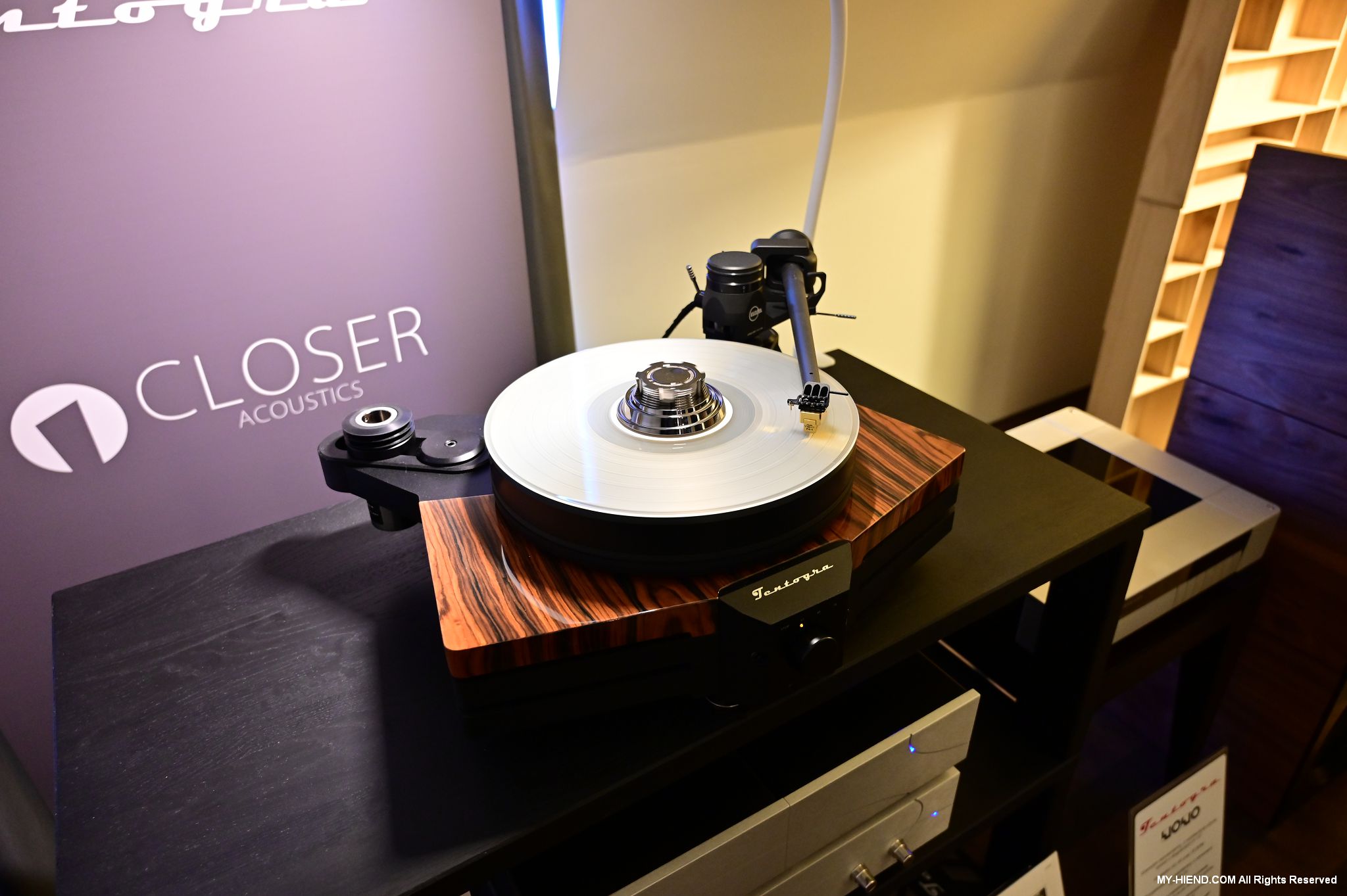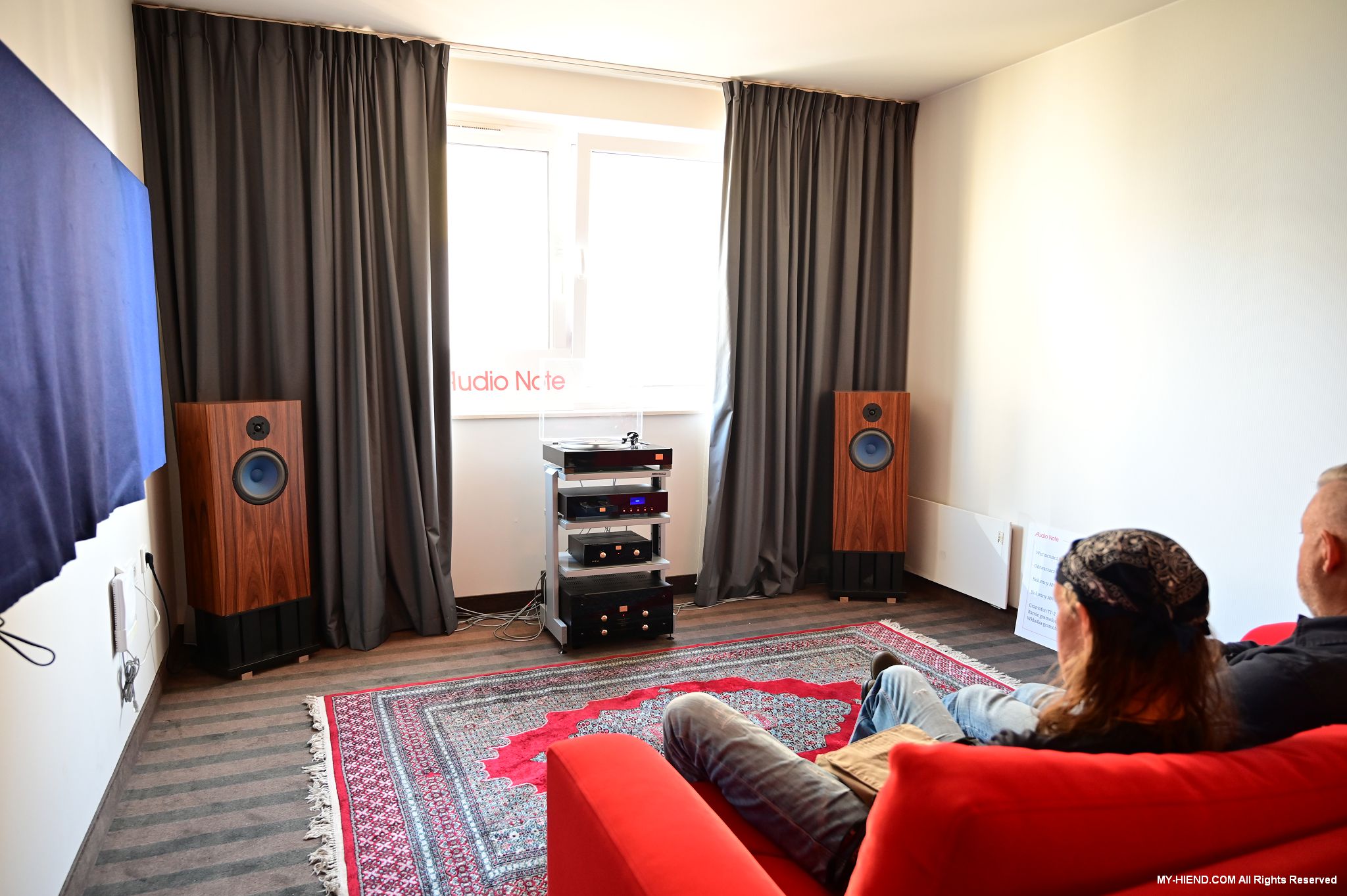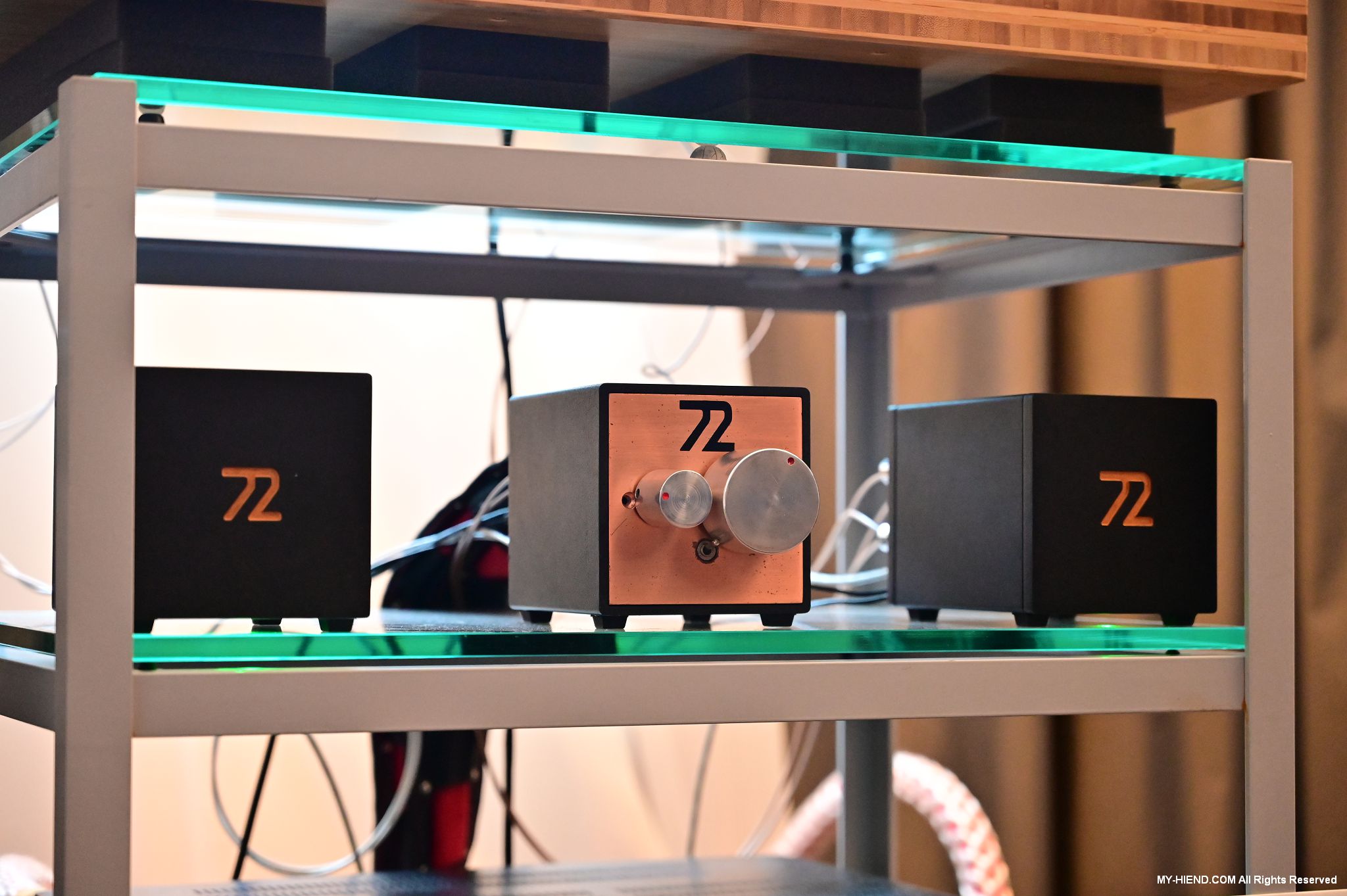 PAGE 31: Blackwood, Viablue, 8mm audiolab, J.Sikora, Audio Phonique, Cyrus, audio physic, Gigawatt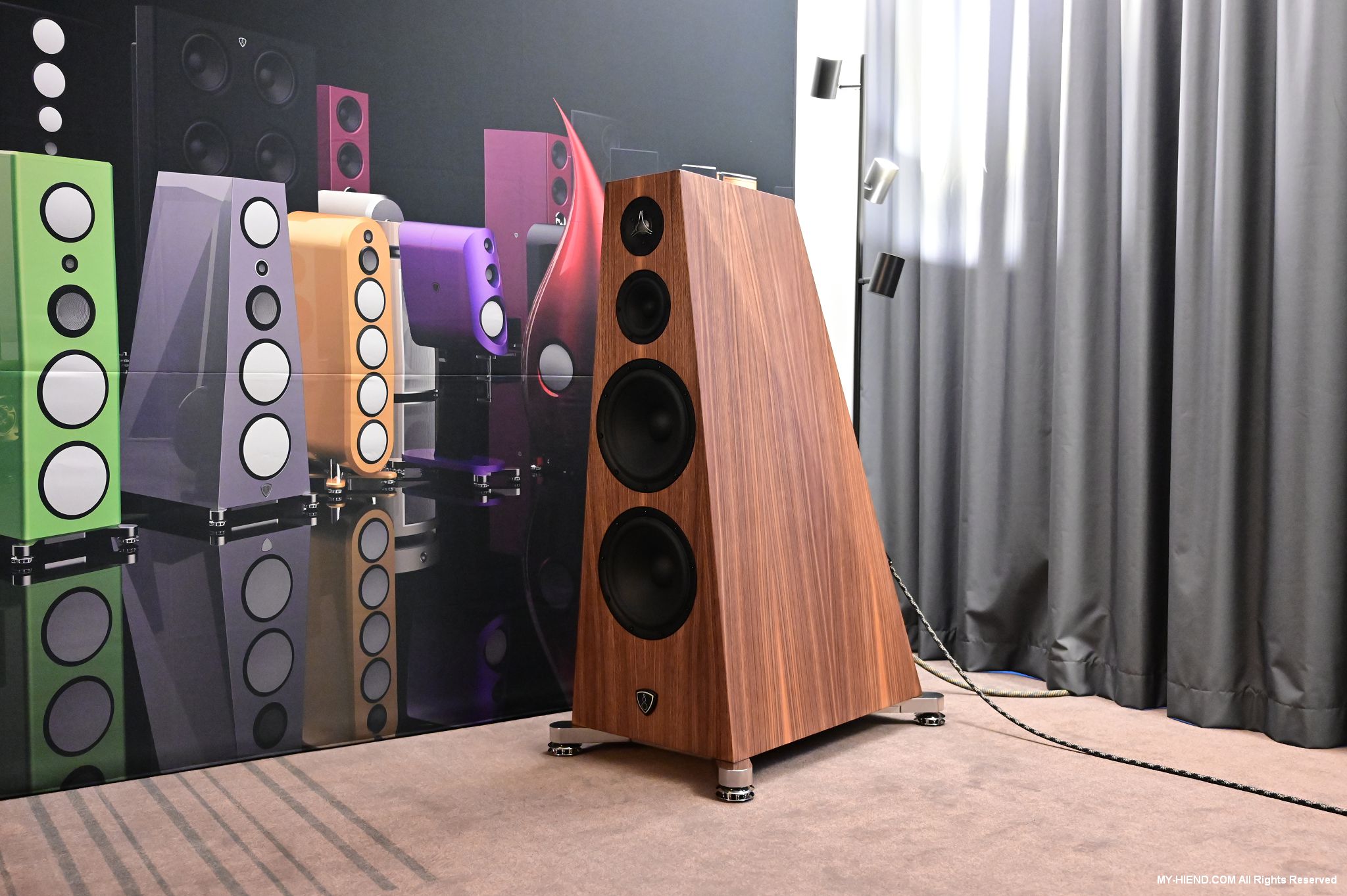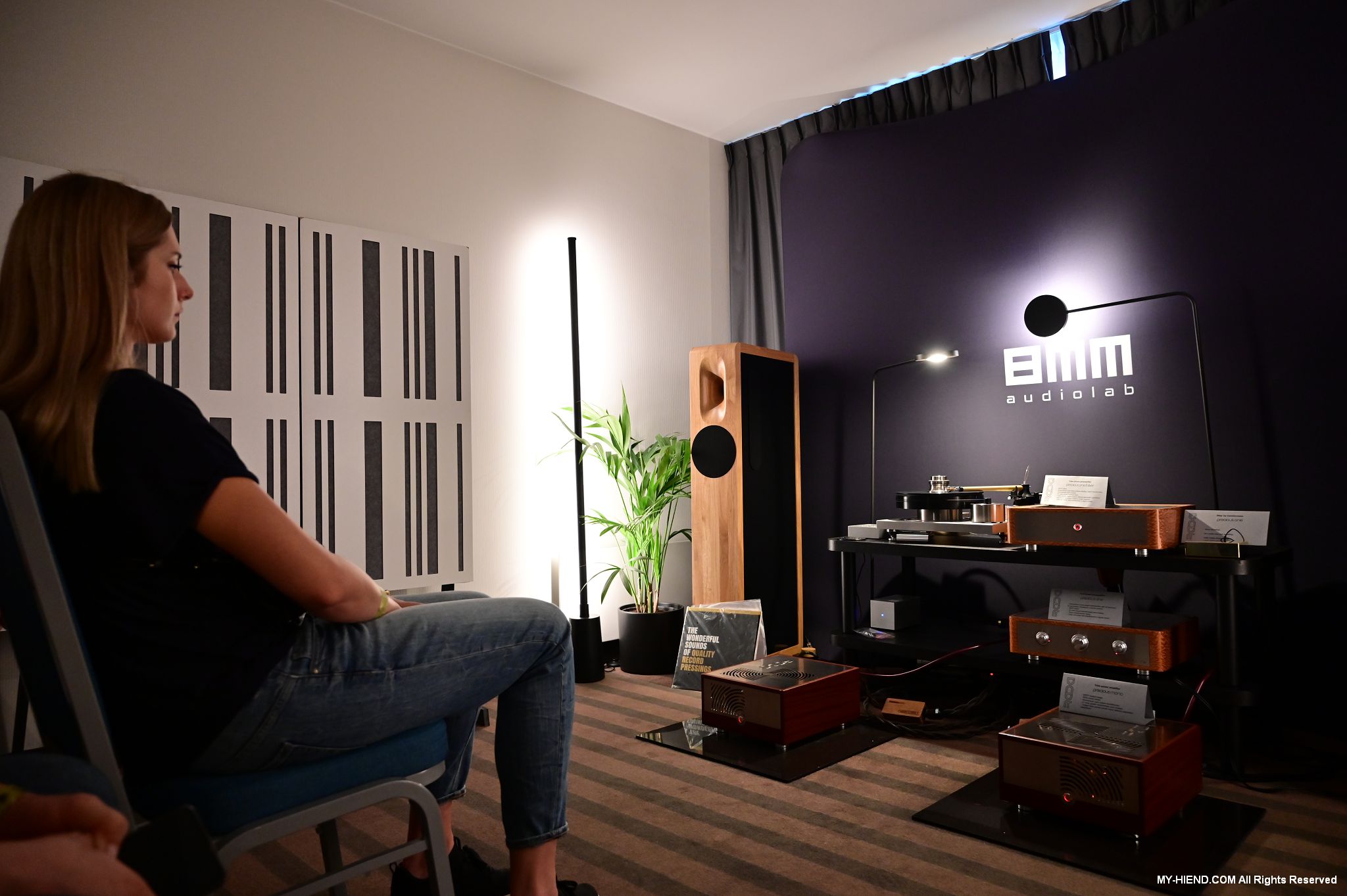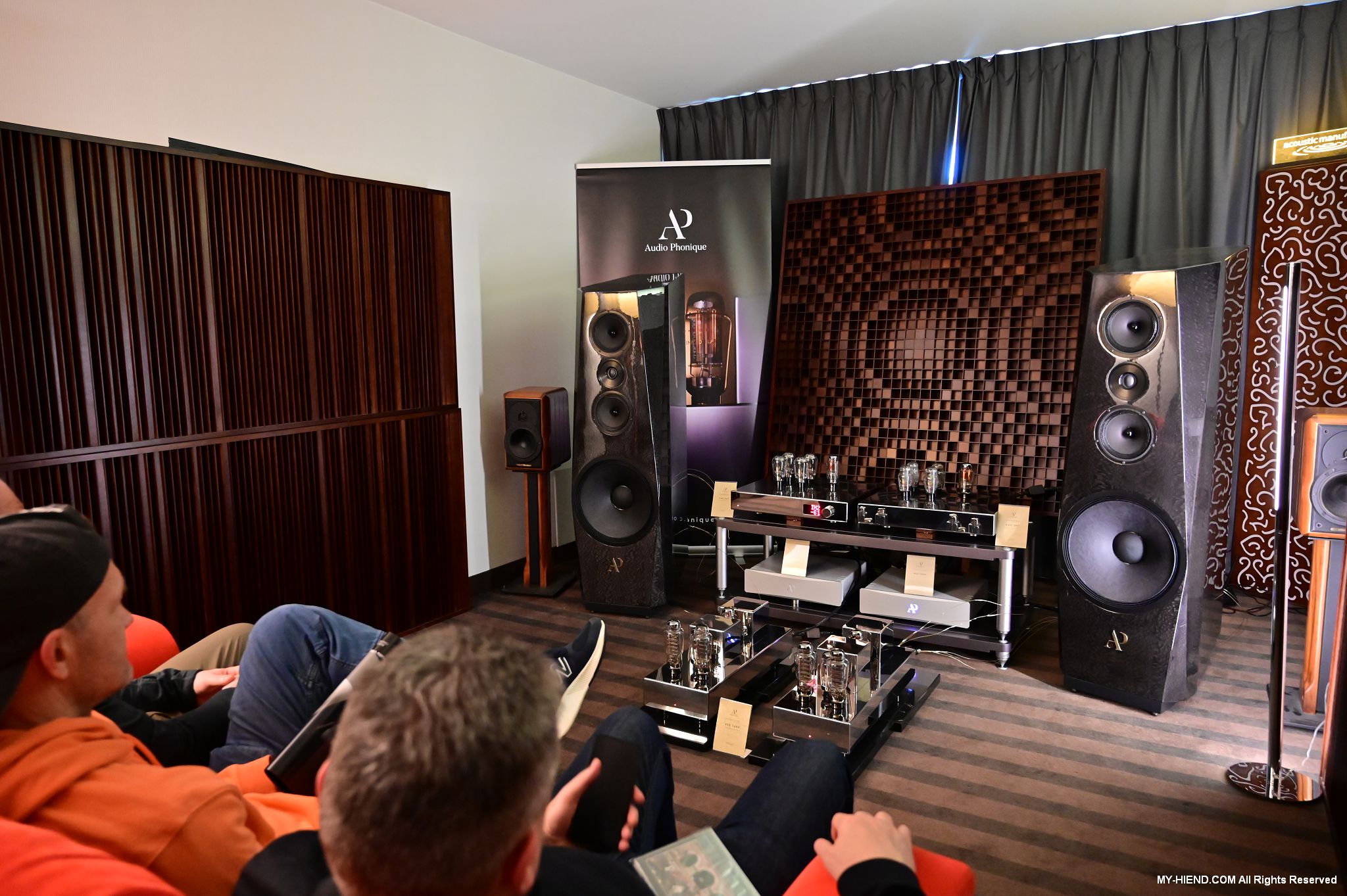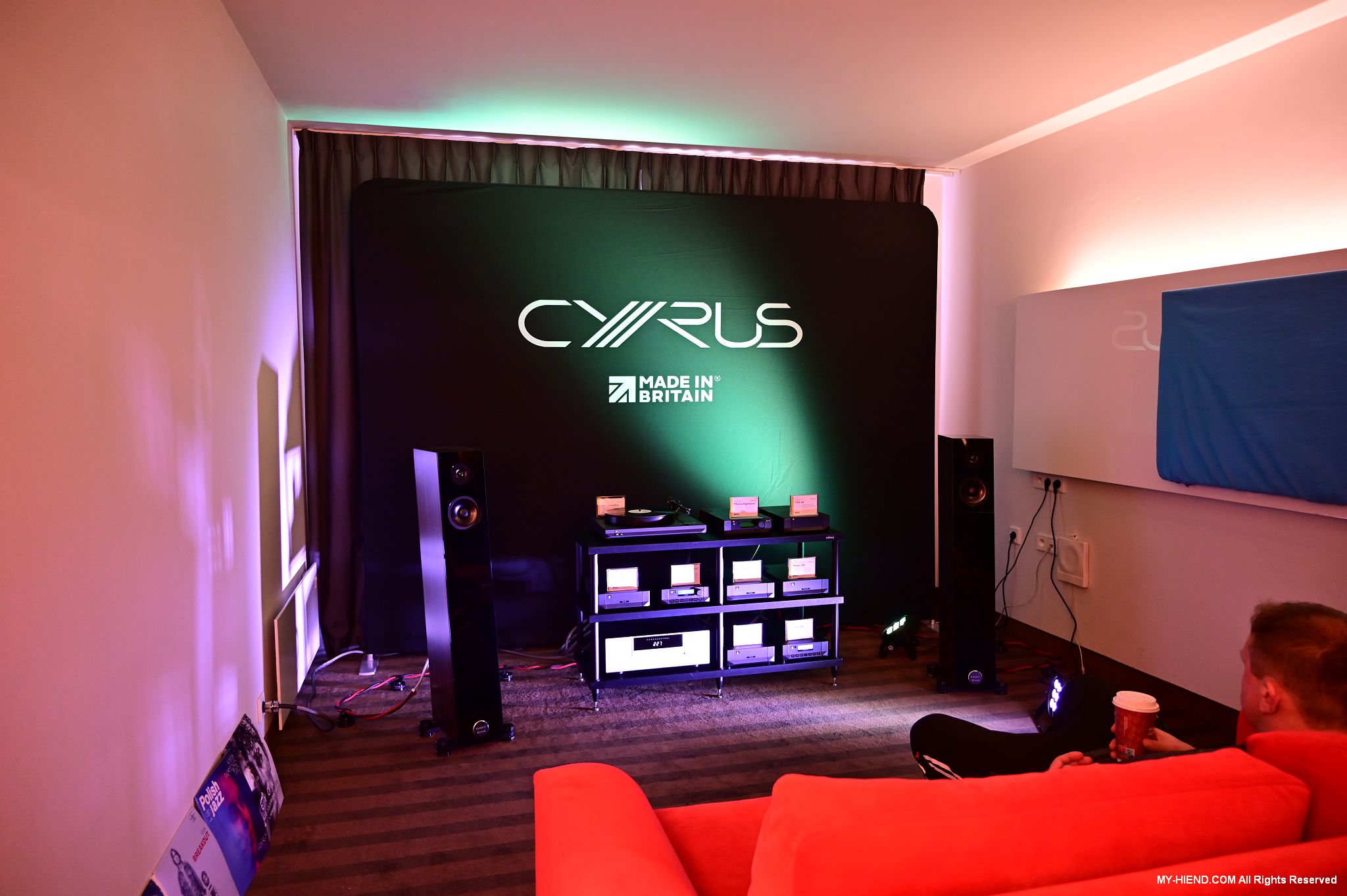 PAGE 32: Dynaudio, Accuphase, Siltech, Circle Labs, Chario, Audio Reveal, Tentogra, Spinor Audio, IDHOS, Cube Audio, booster, Lumin, Leema, Solidsteel, Magnepan, Manron, Kii Audio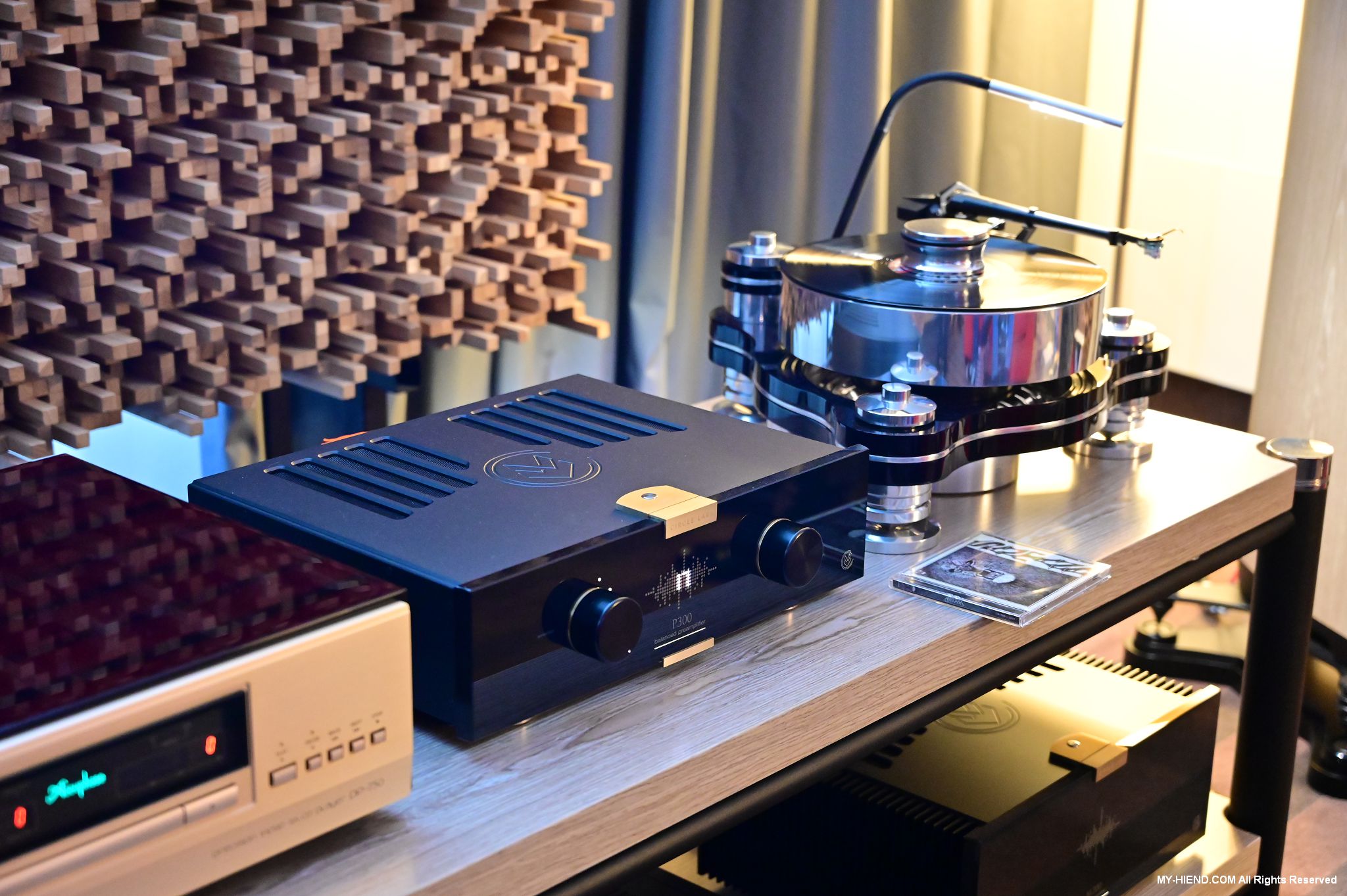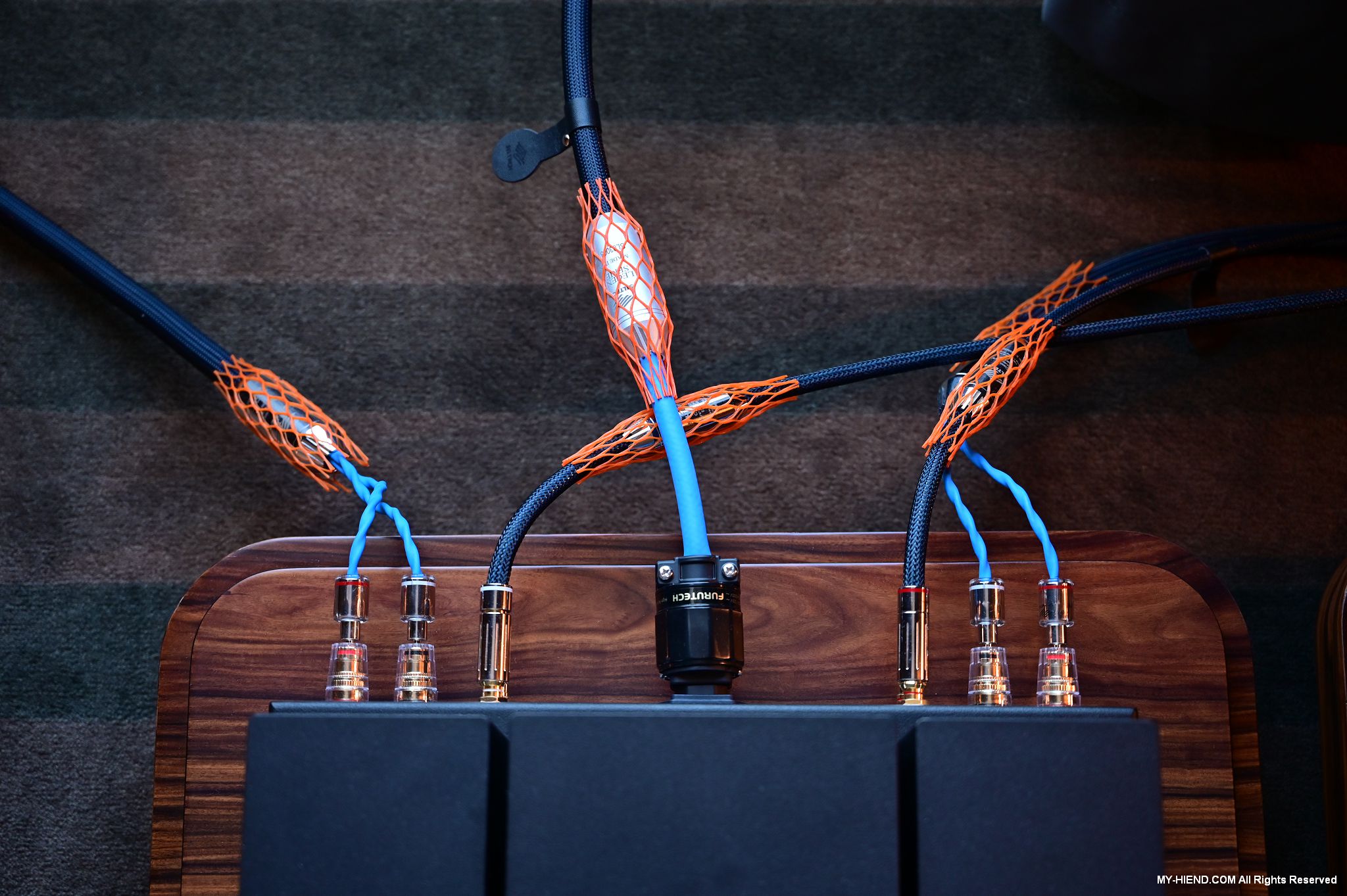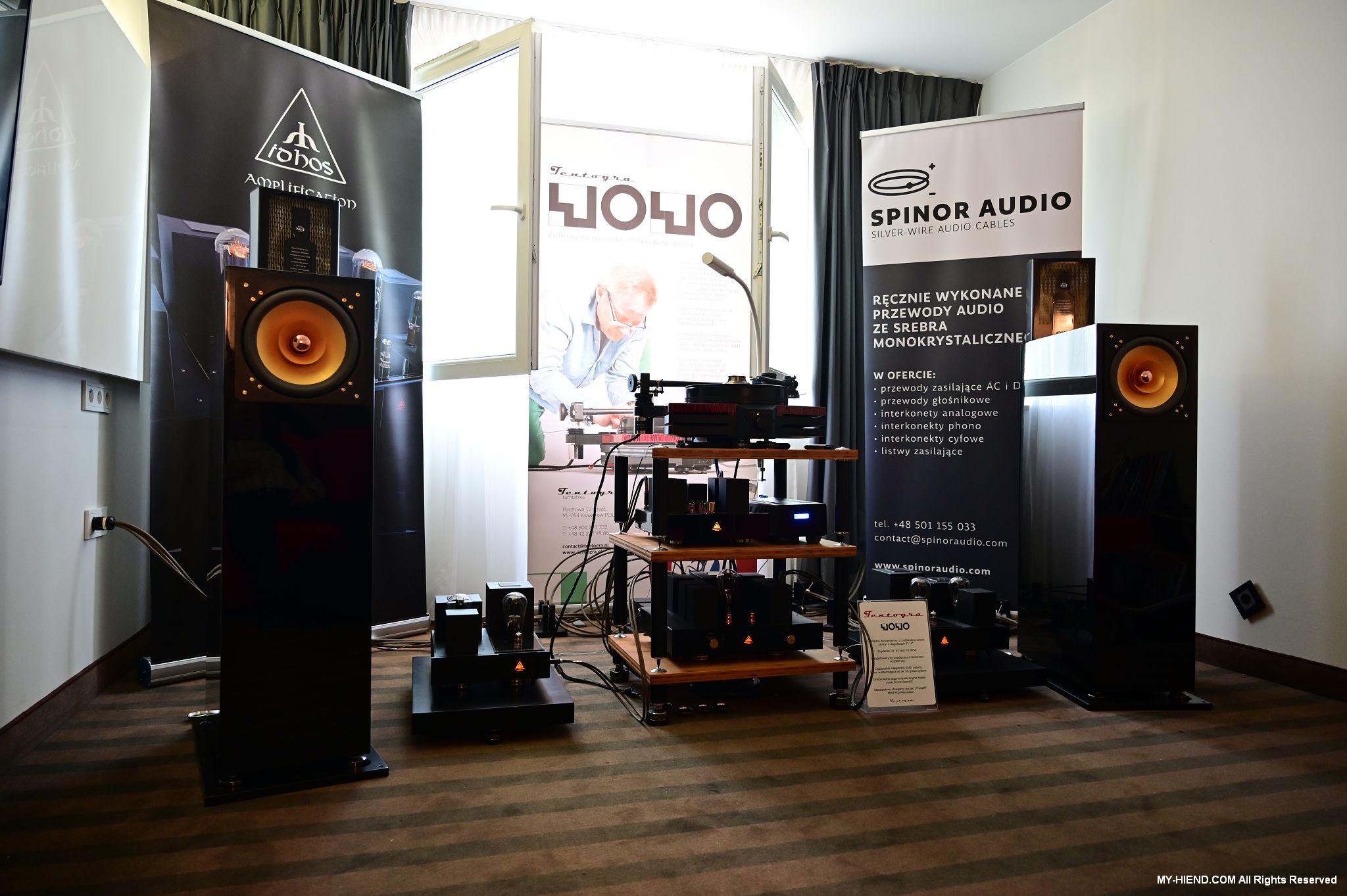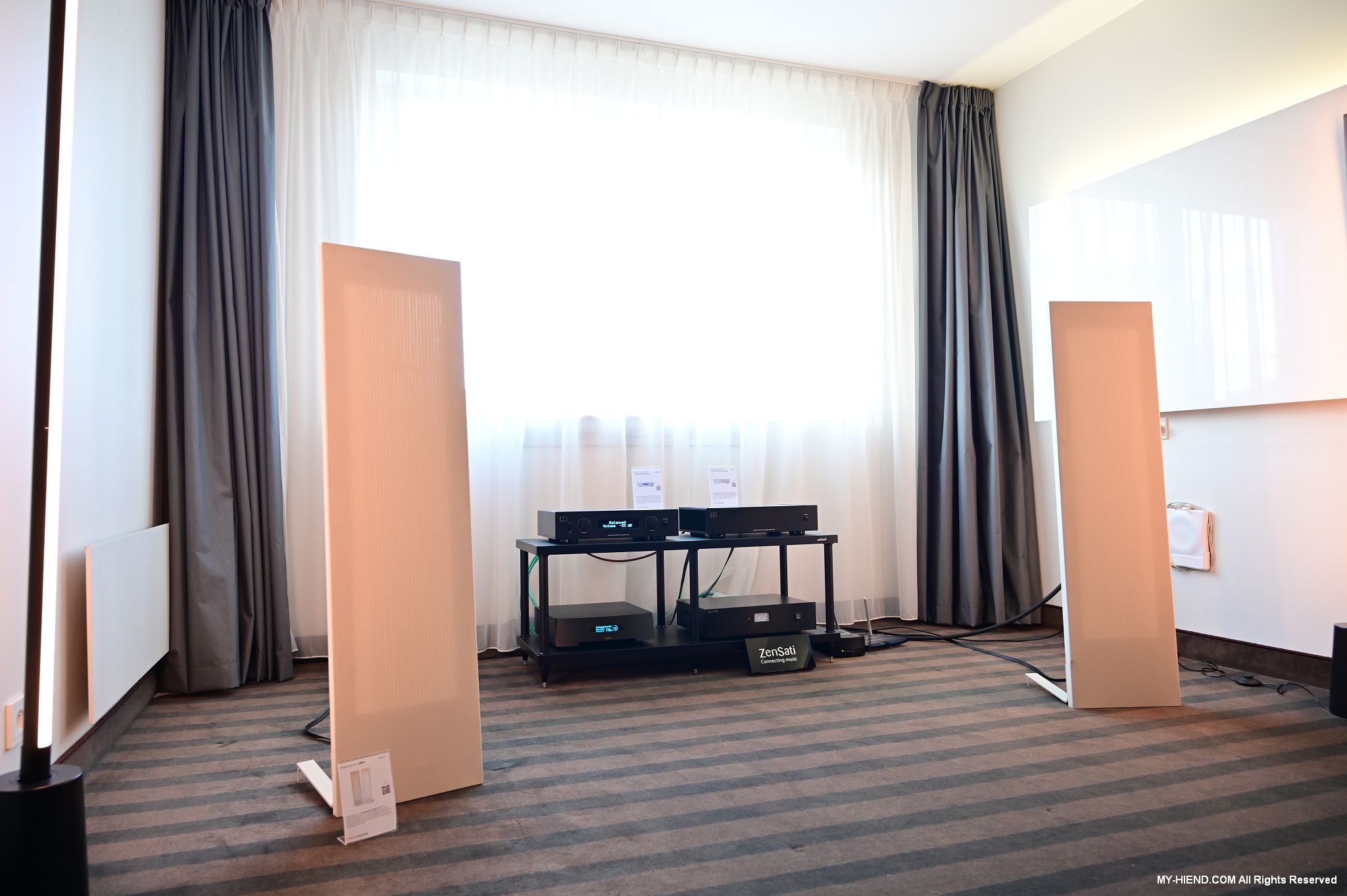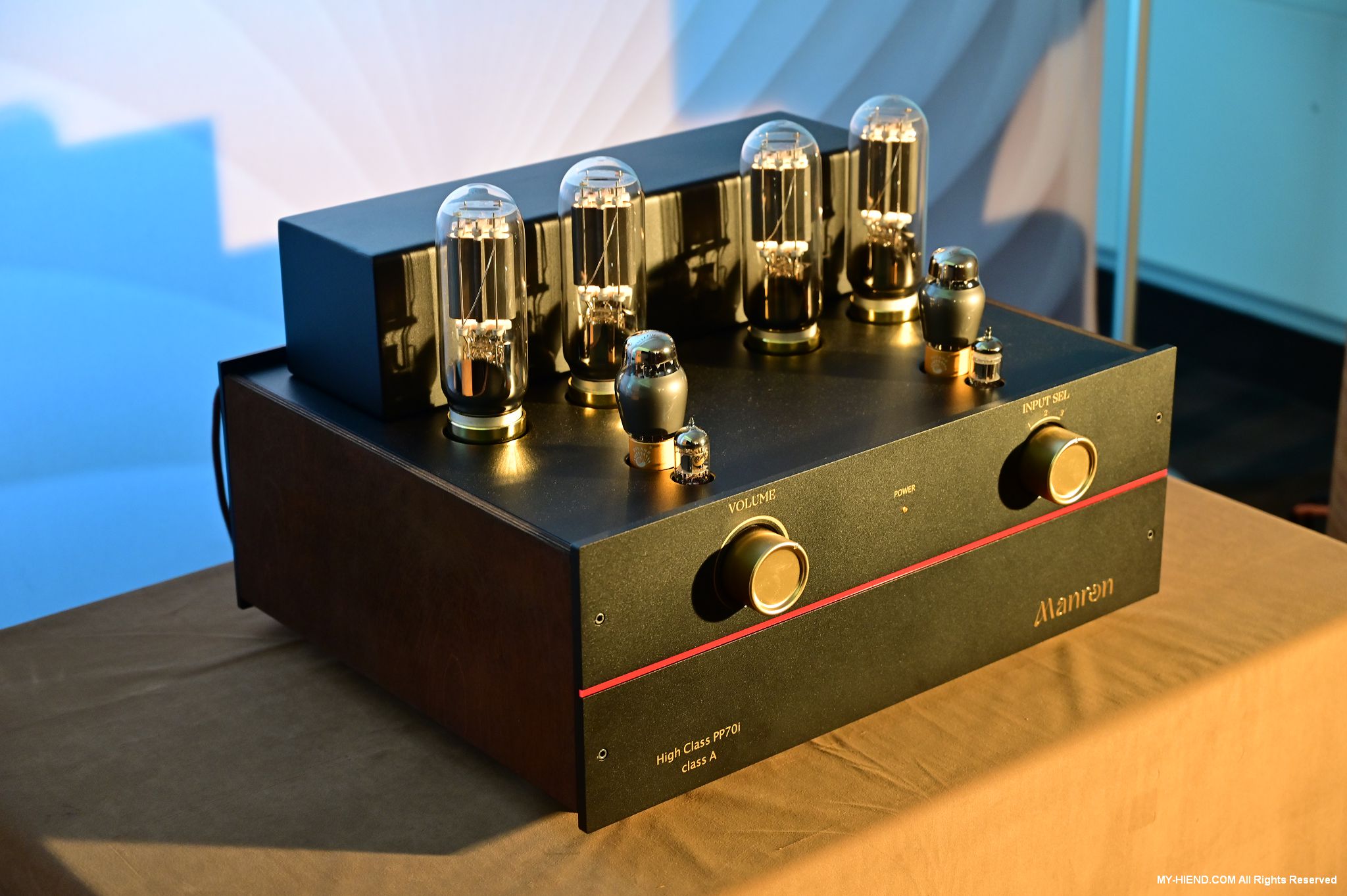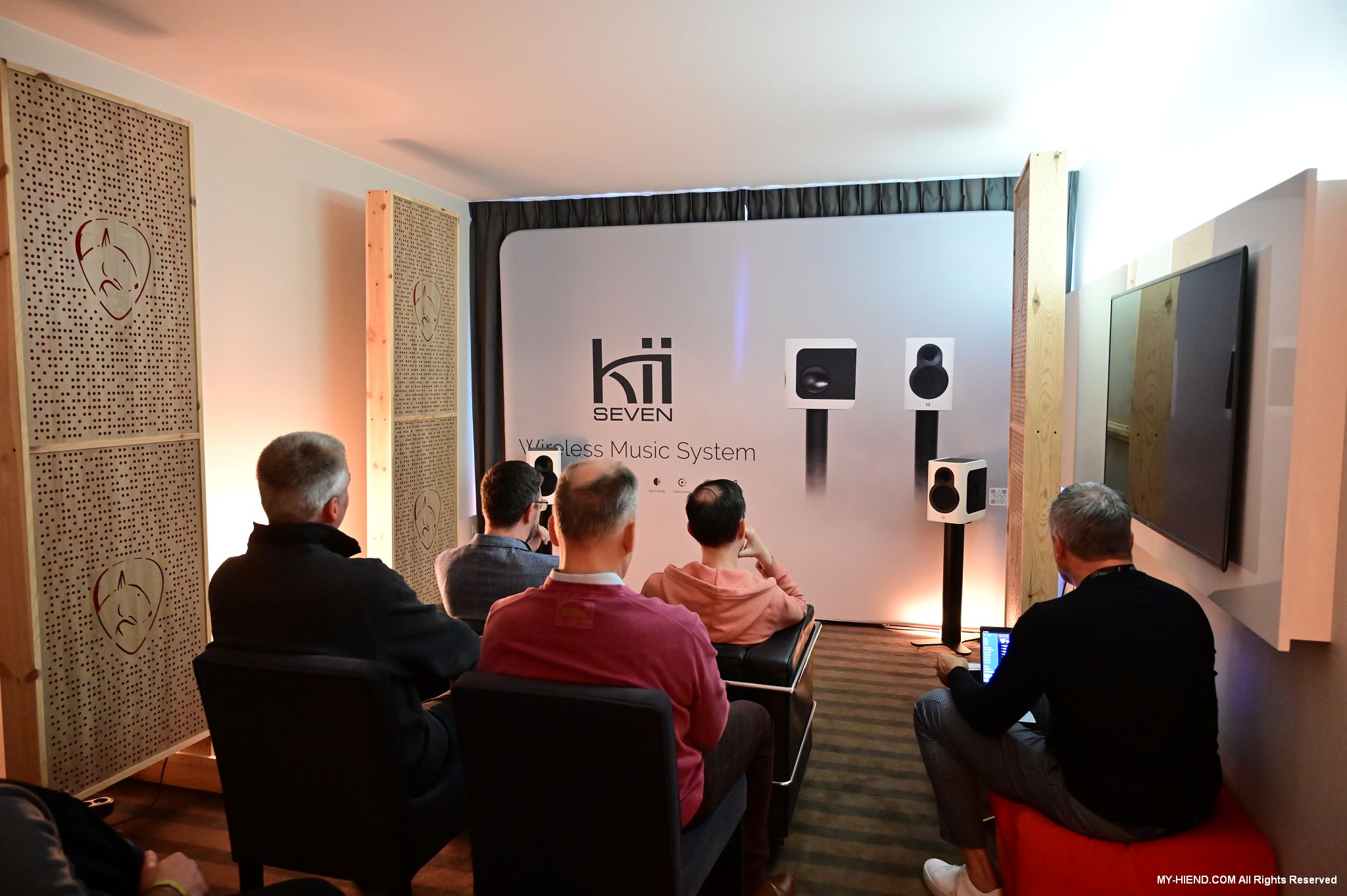 PAGE 33: Atohm, Atoll, Kleeny, equilibrium, AURALiC, ENERR, heed, audiothlon, GigaWatt, J.Sikora, Ancient Audio, Marton, NCS Audio, Merason, Lumin, Thoress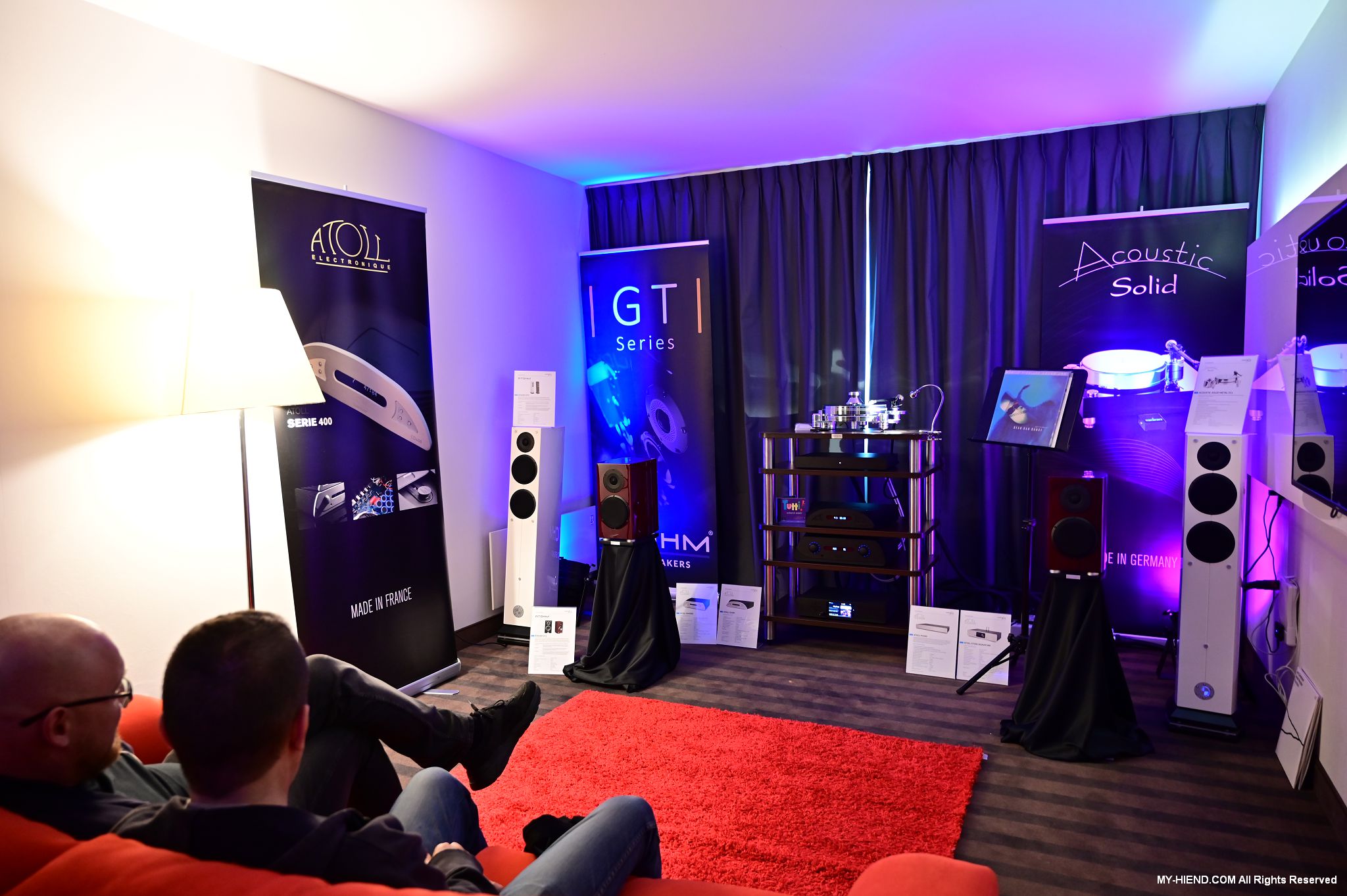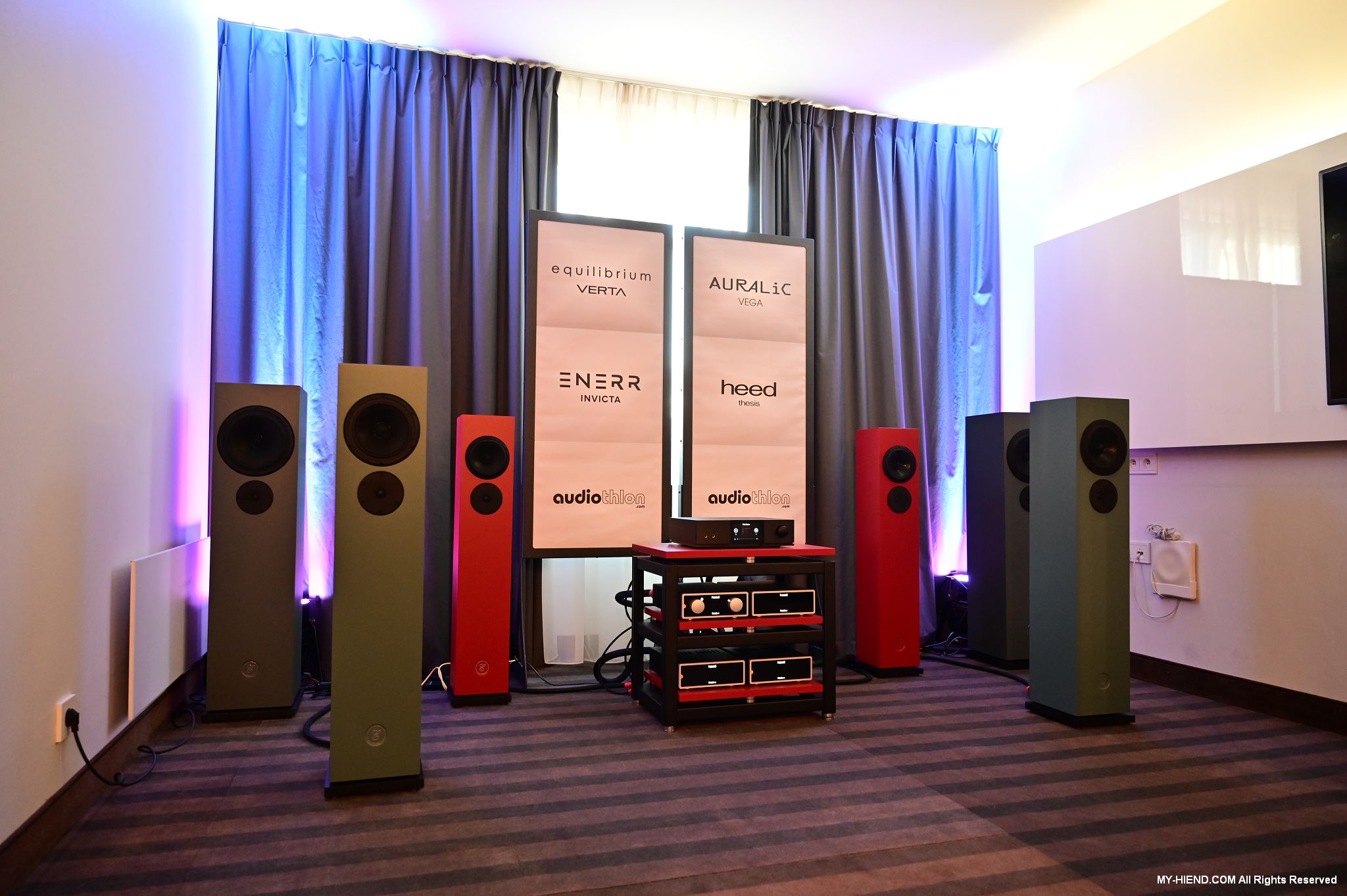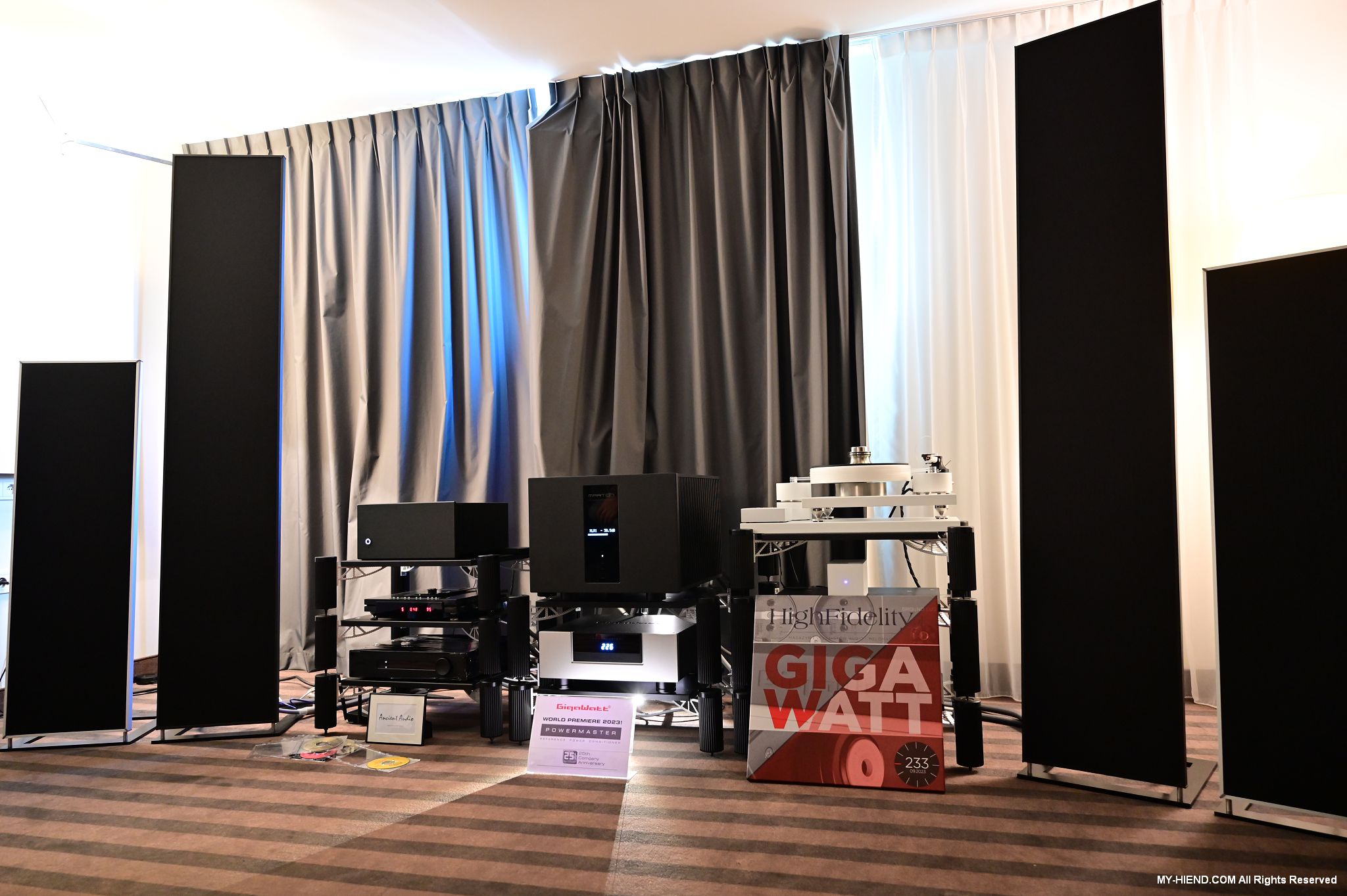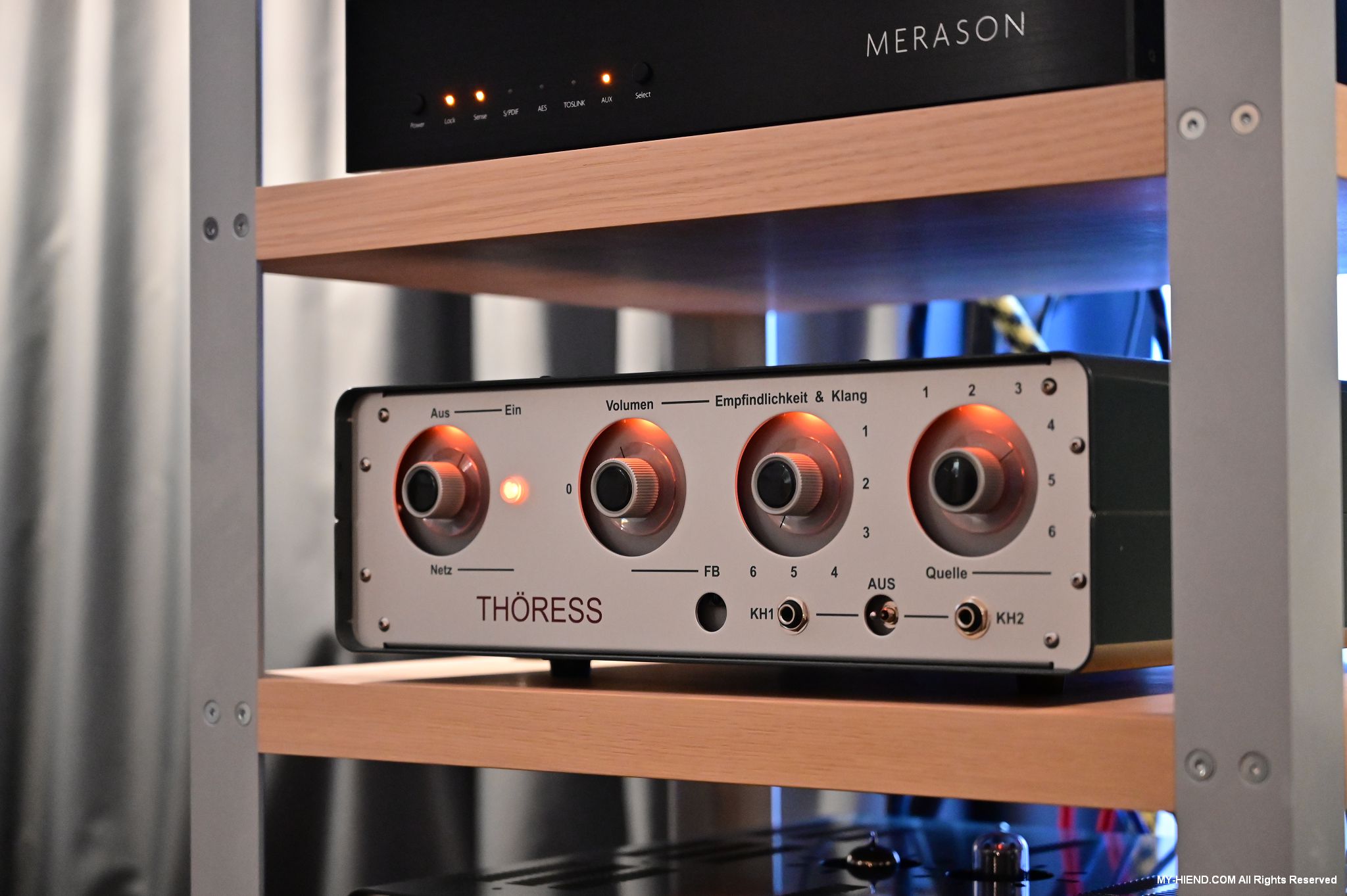 PAGE 34: Luna Cables, Grandinote, Aurorasound, Falcon, Silent Angel, Reimyo, Bladelius, Fara, Norma, Lumin, Waversa, KECES, Bona Watt, Gradient, WestminsterLab, Lumin, Sylco Acoustics, Audiostereo.pl, Wile, SoundArt, Skala Audio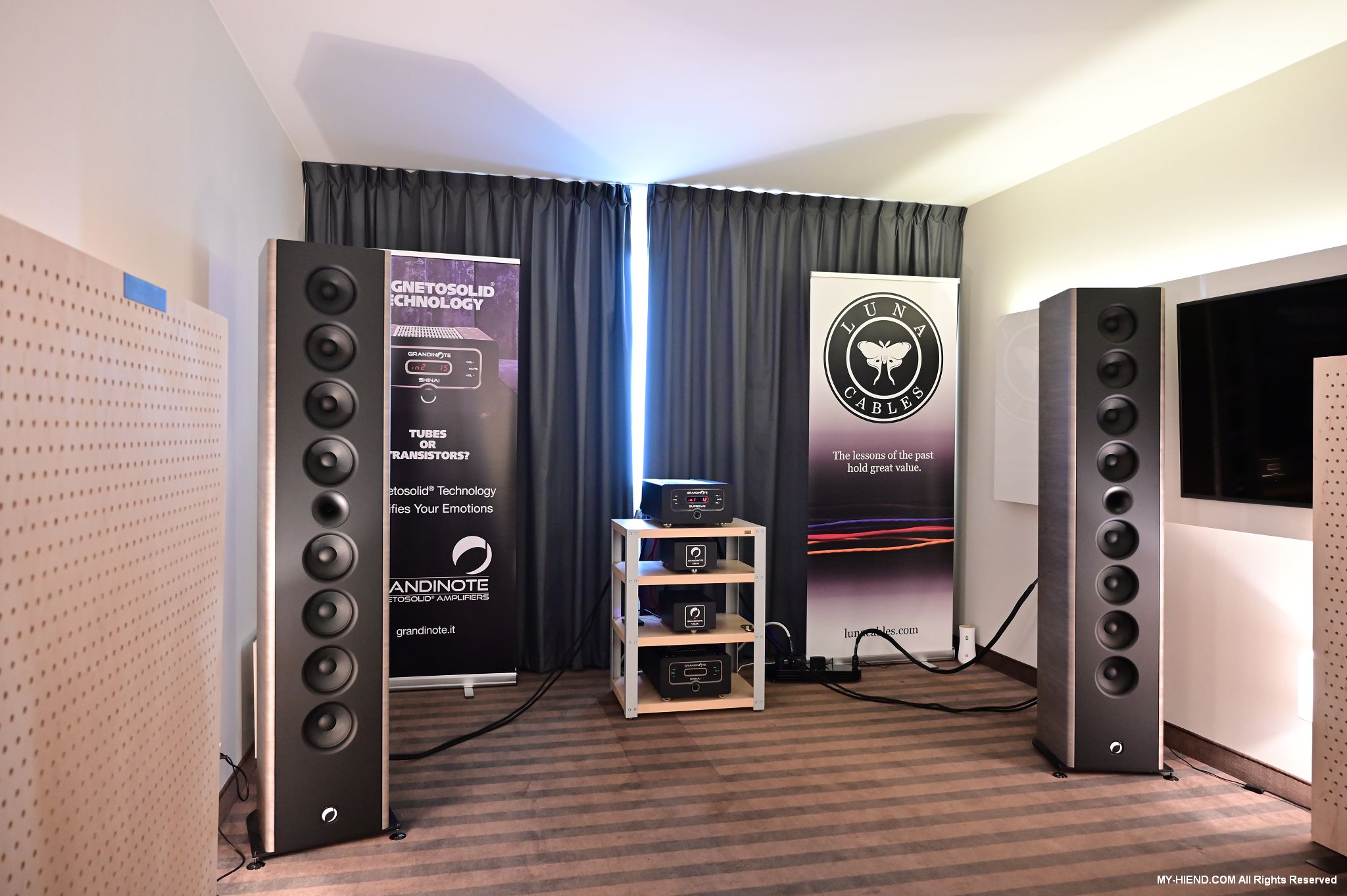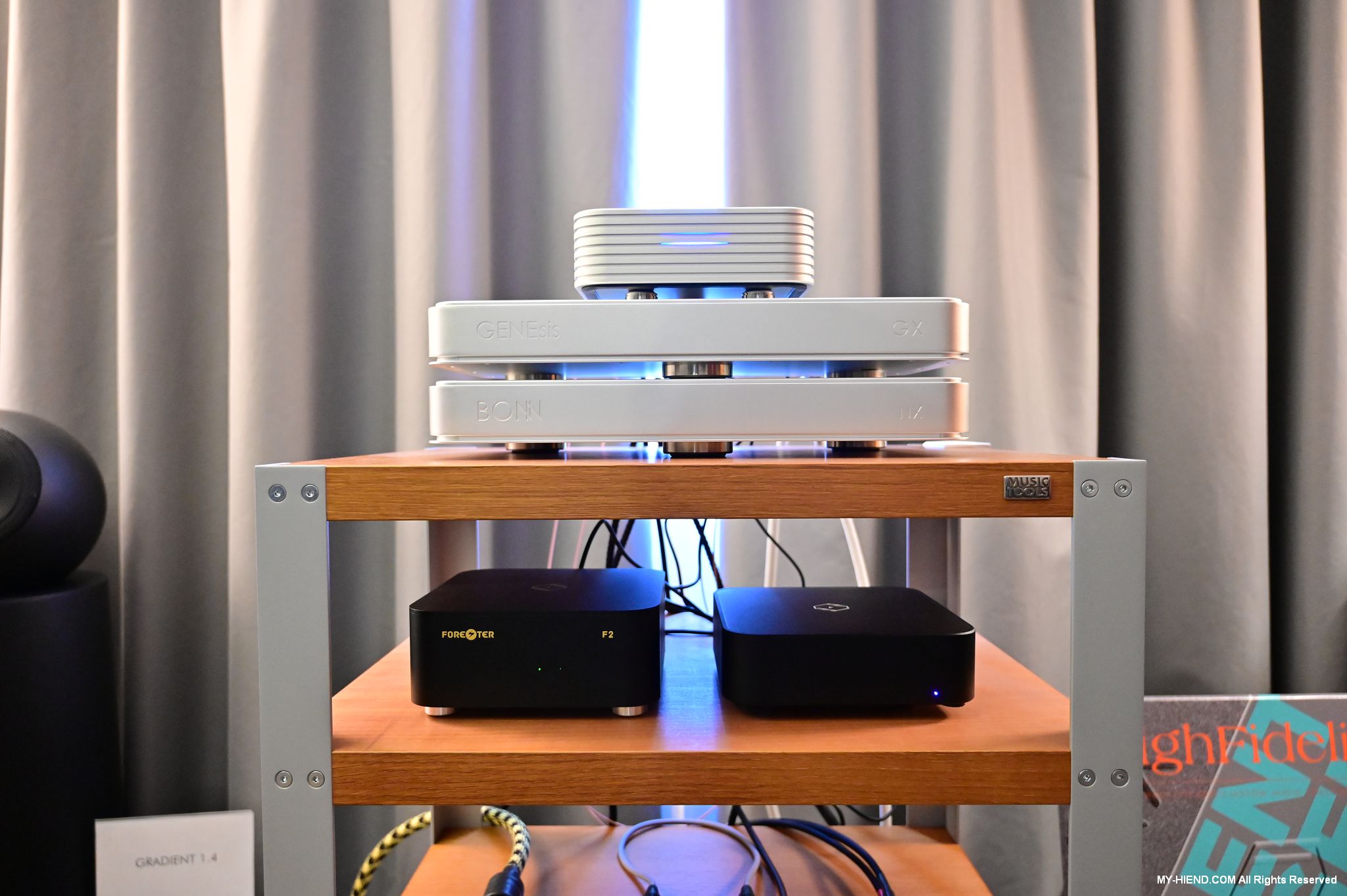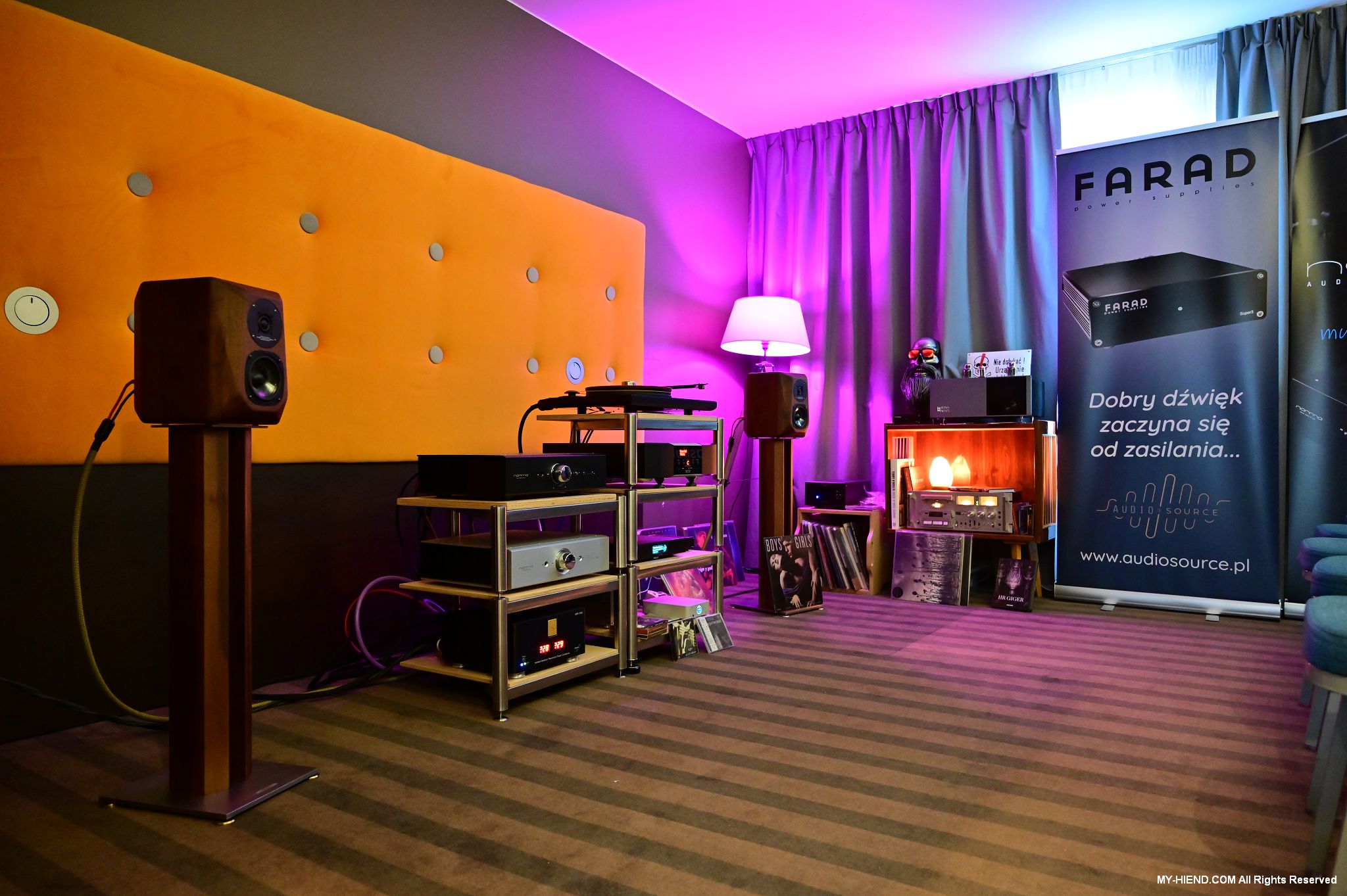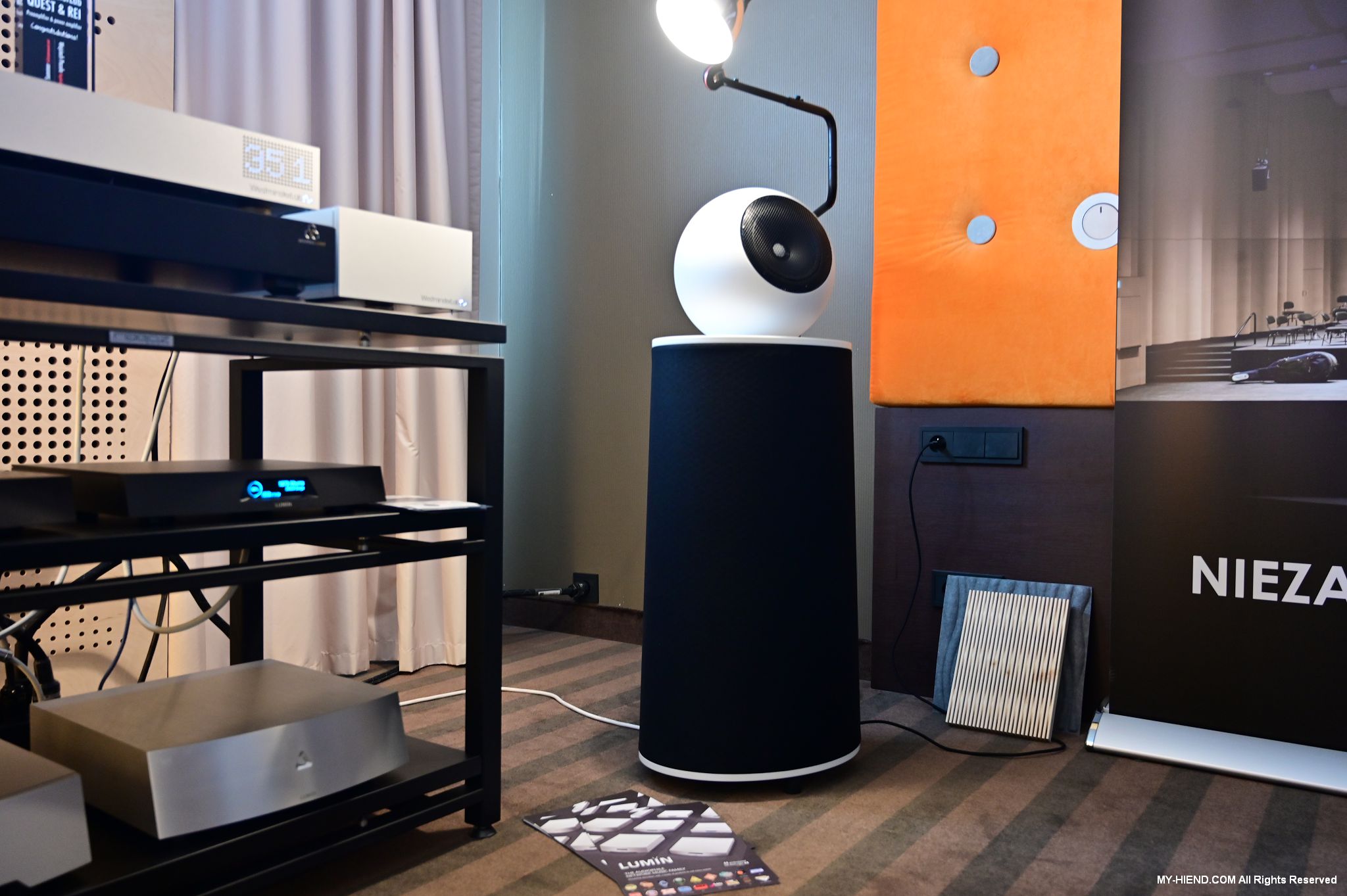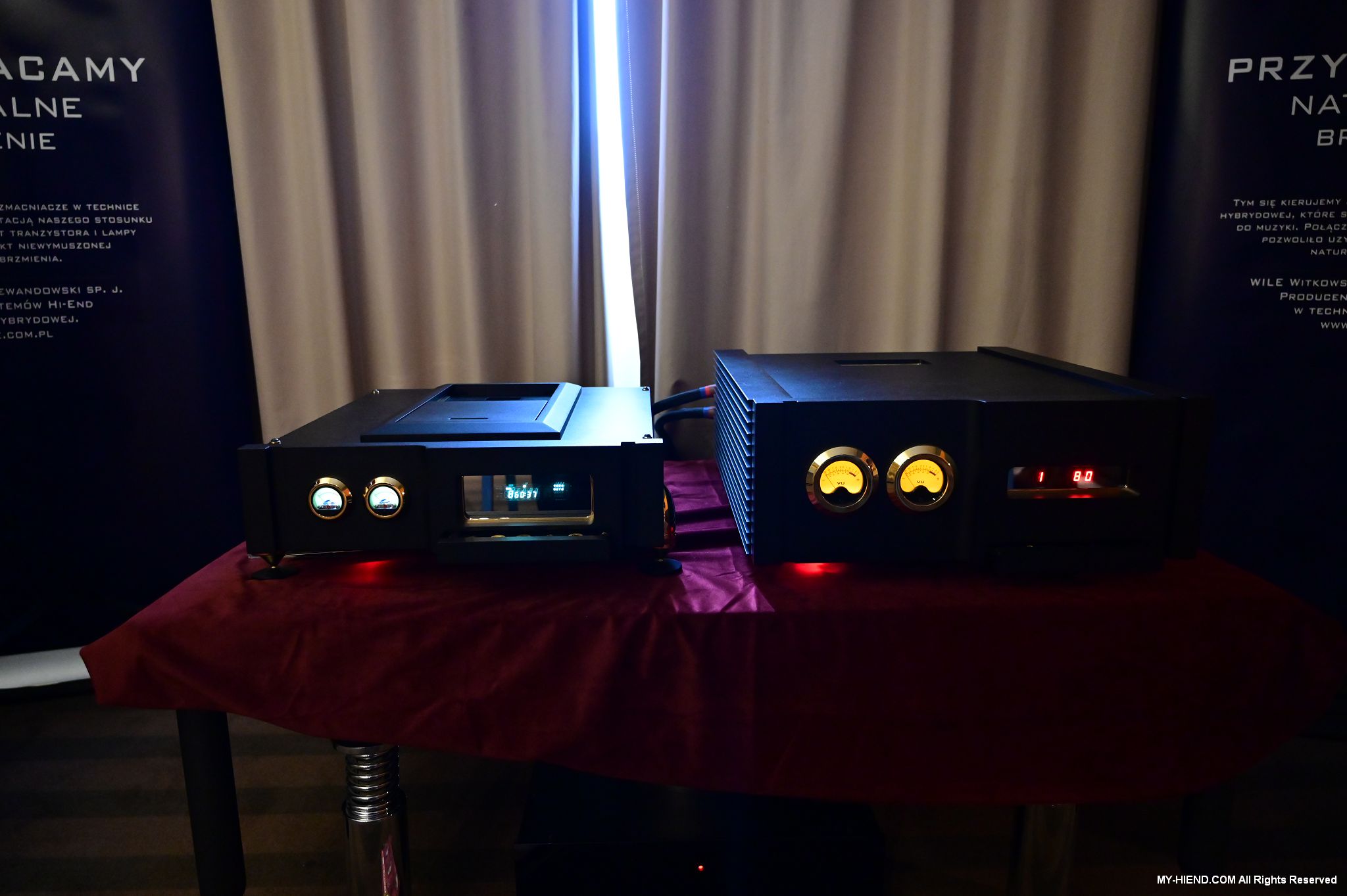 PAGE 35: Kultura Dzwleku, TEAC, DIYaudio.pl, Soulnote, Graham, Struss, DLS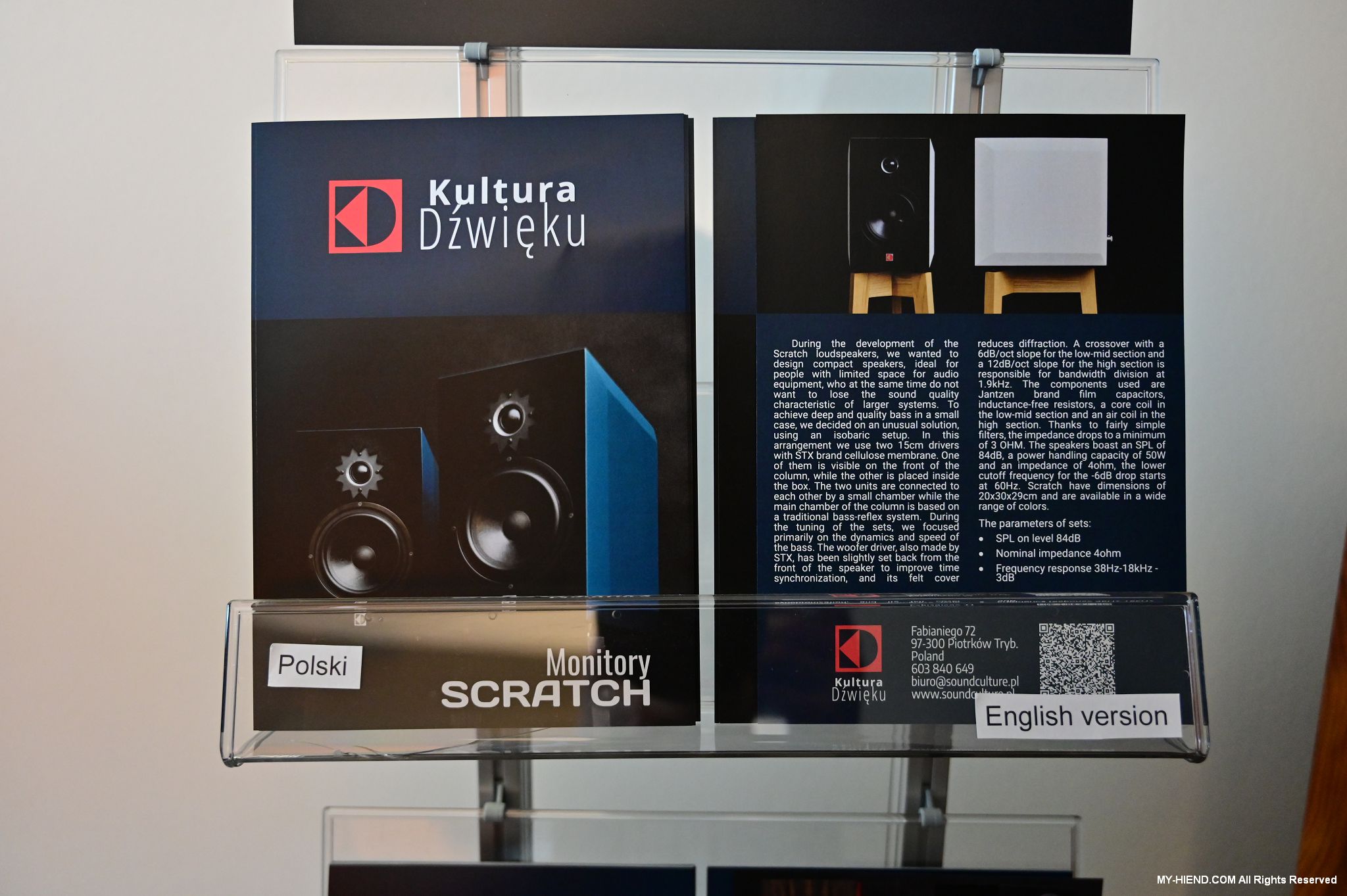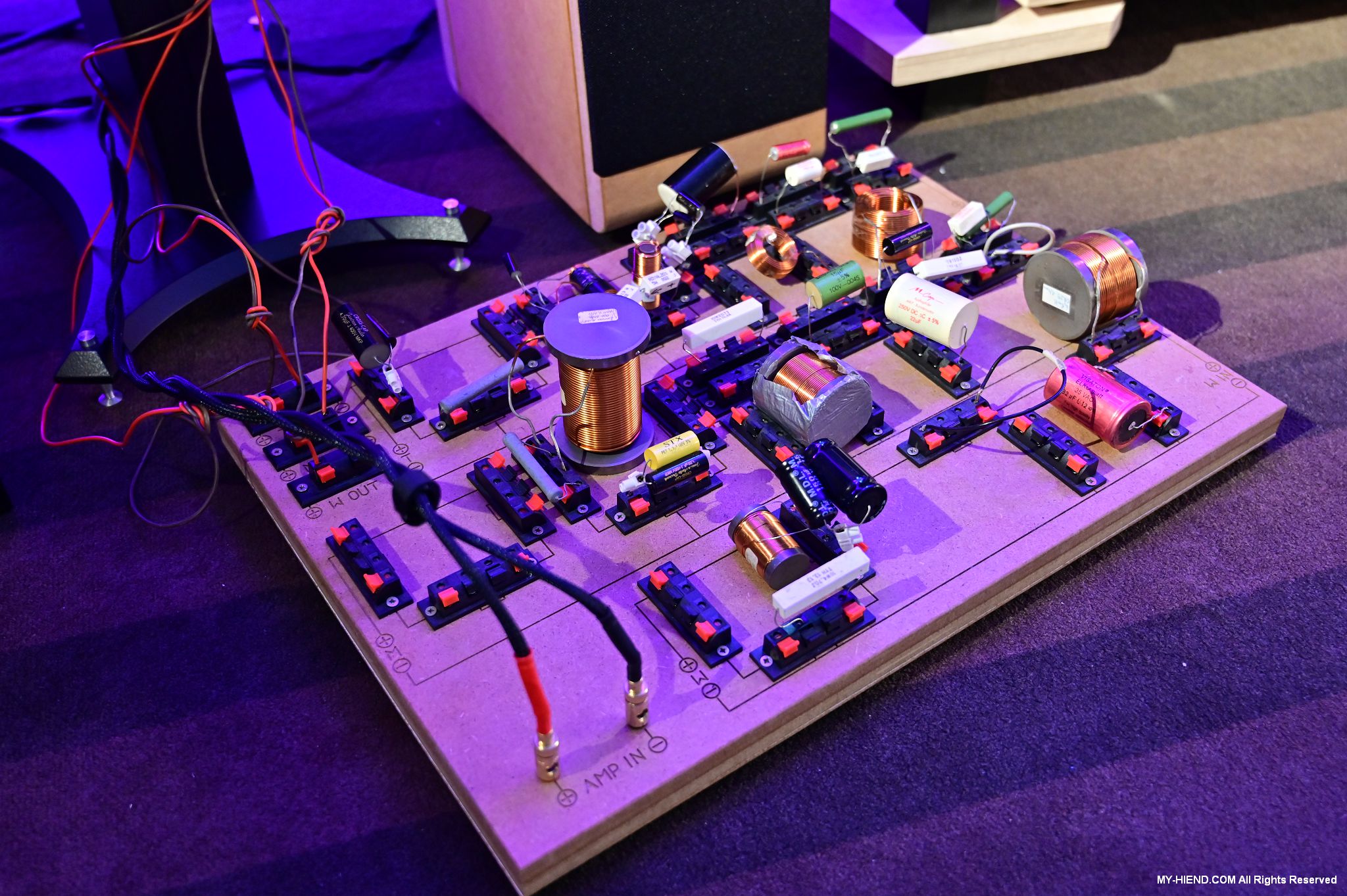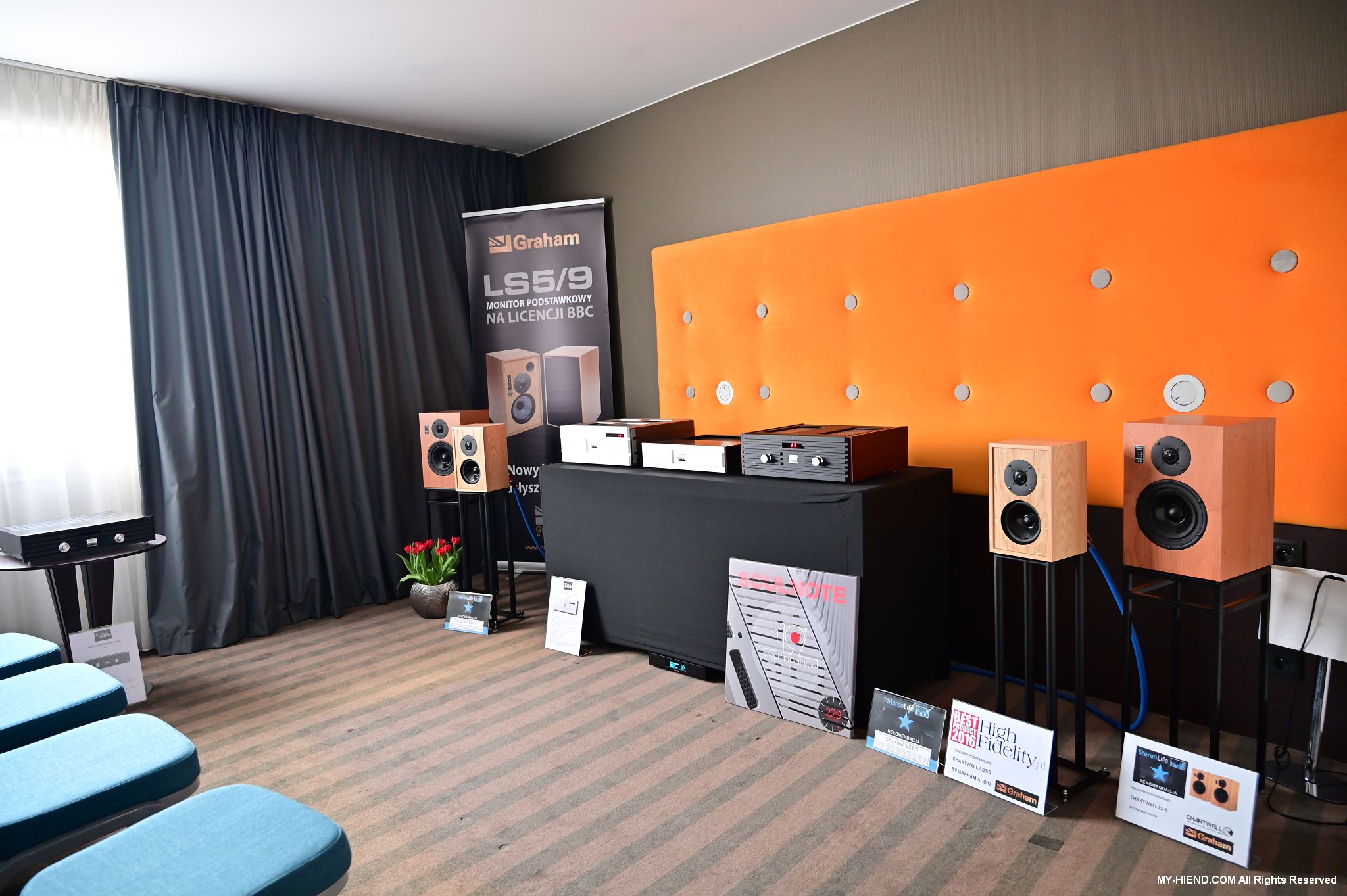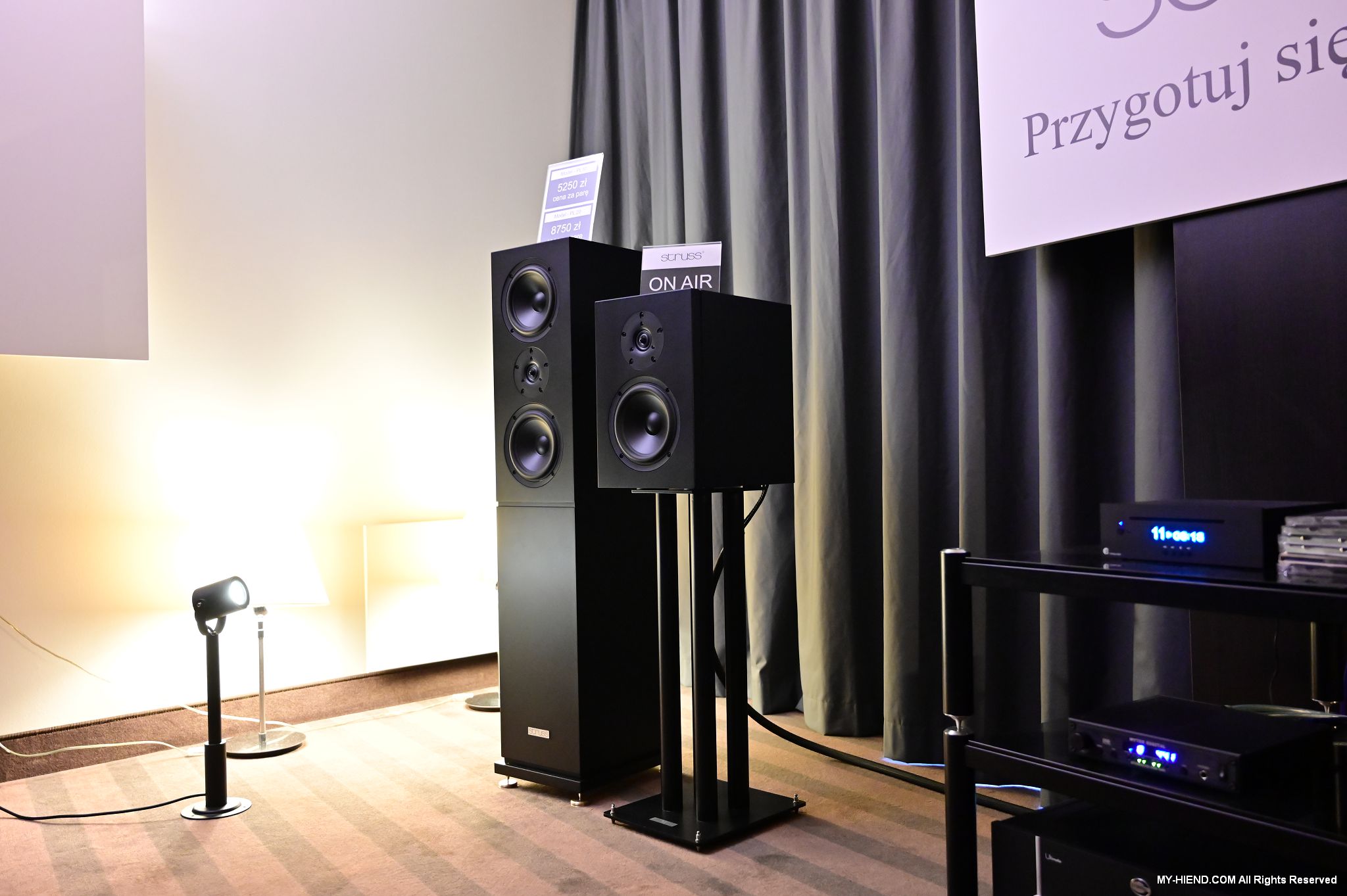 PAGE 36: WK Audio, GMG, AURALiC, Moon, Silent Laboratories, Stevnert Orpheus, Straless, BonaWatt, holbo, fonolab, Remton, Revival Audio, Moonriver, Oephi, MuzgAUDIO, NxTL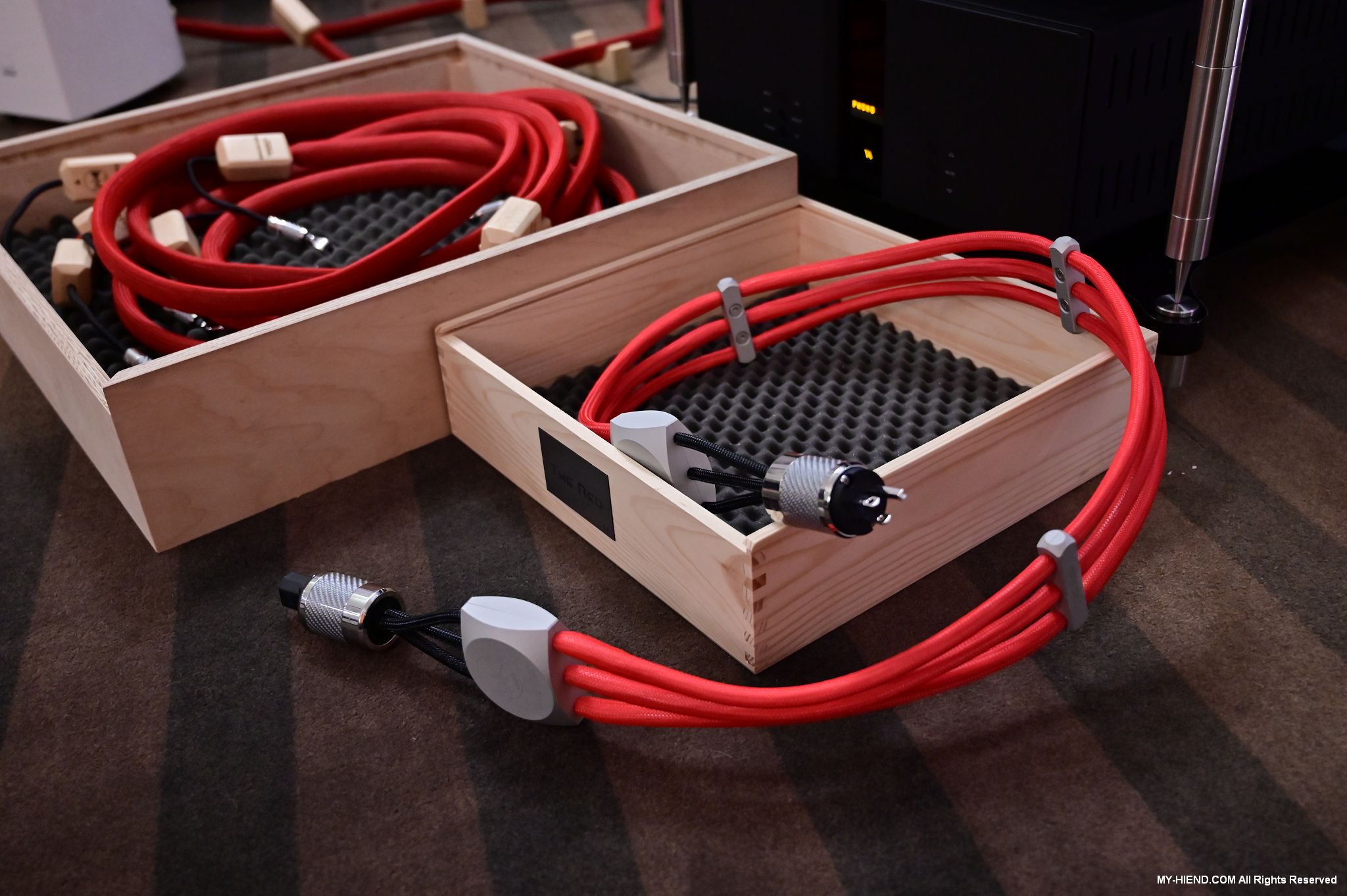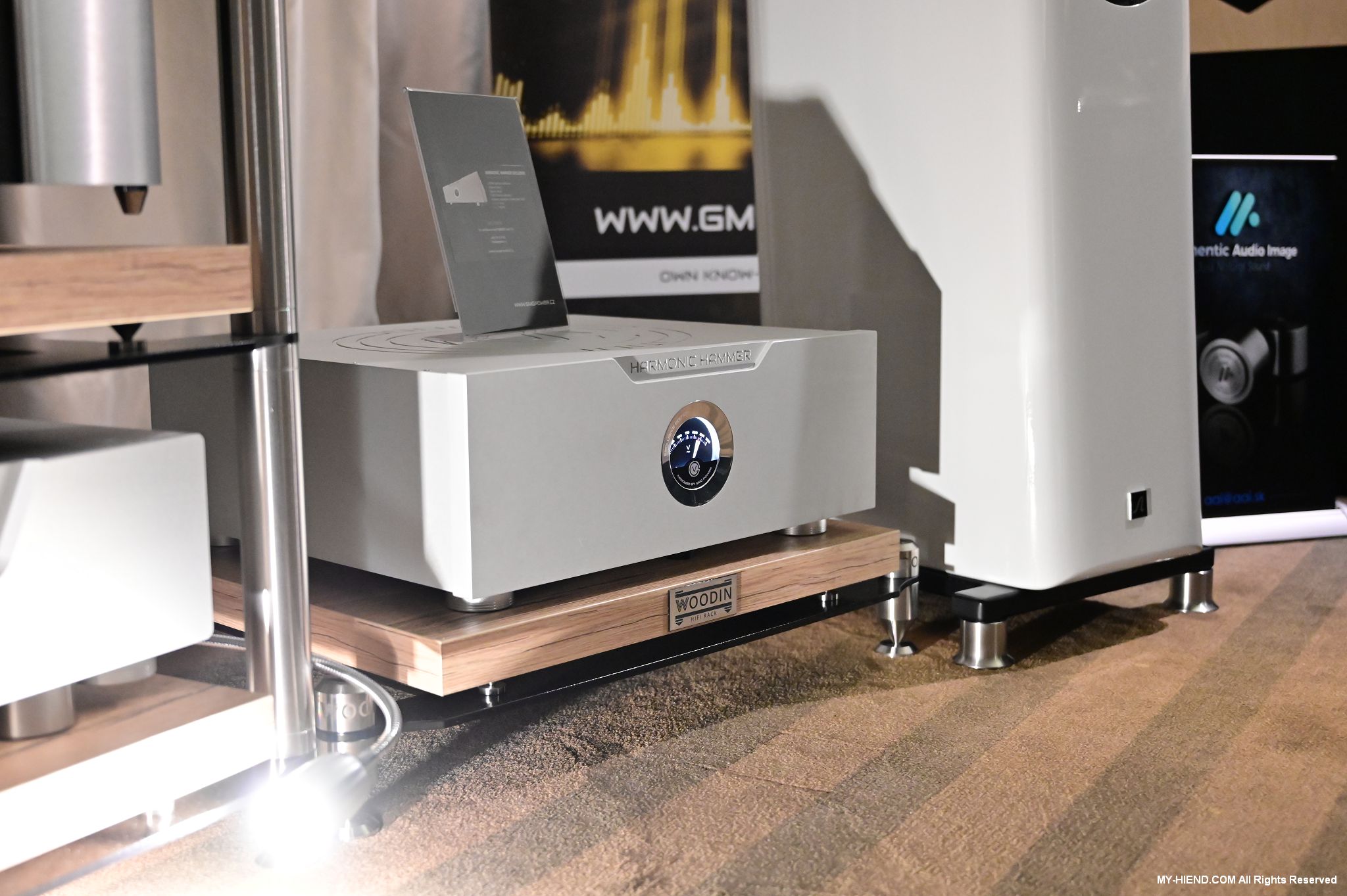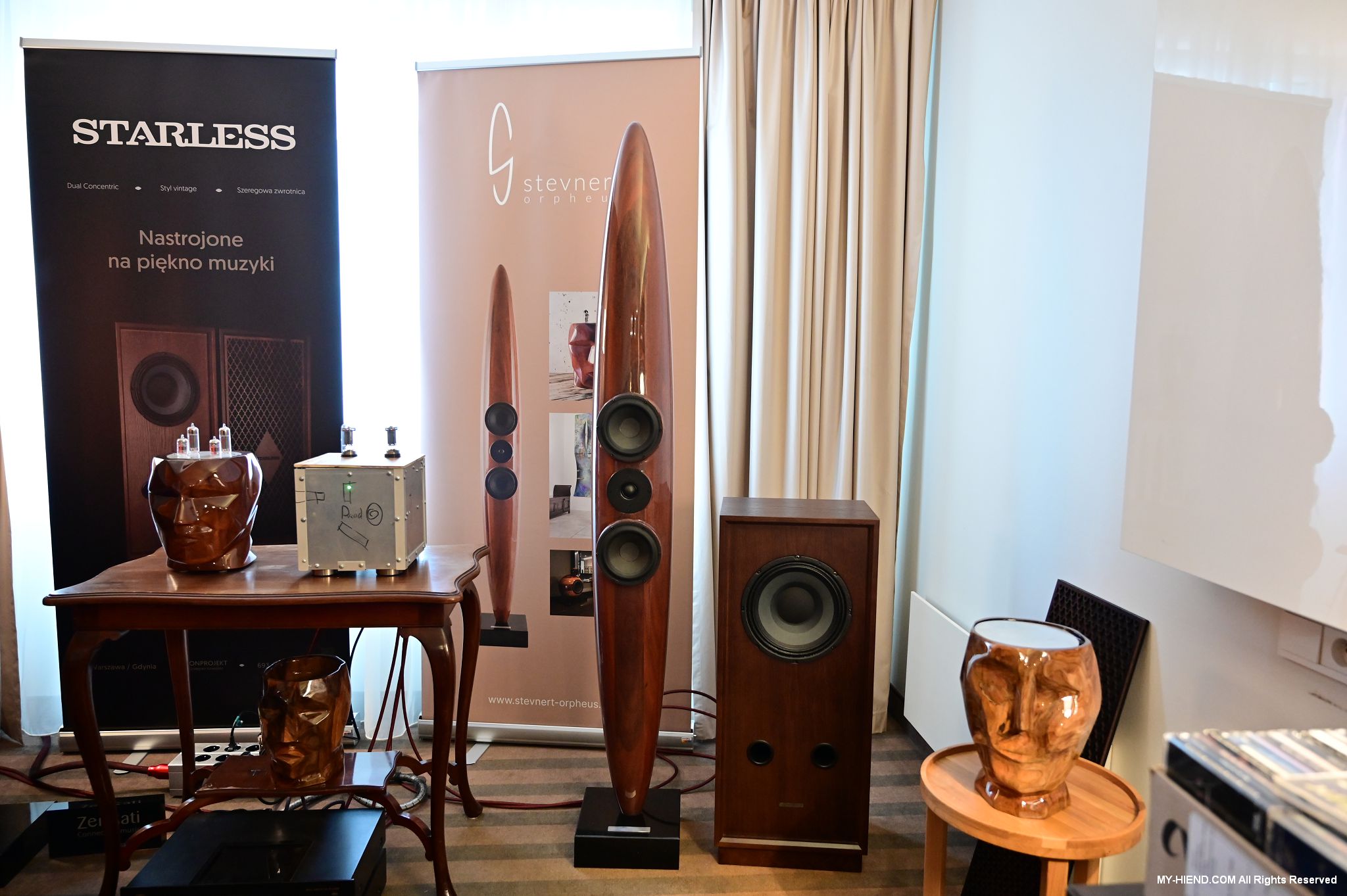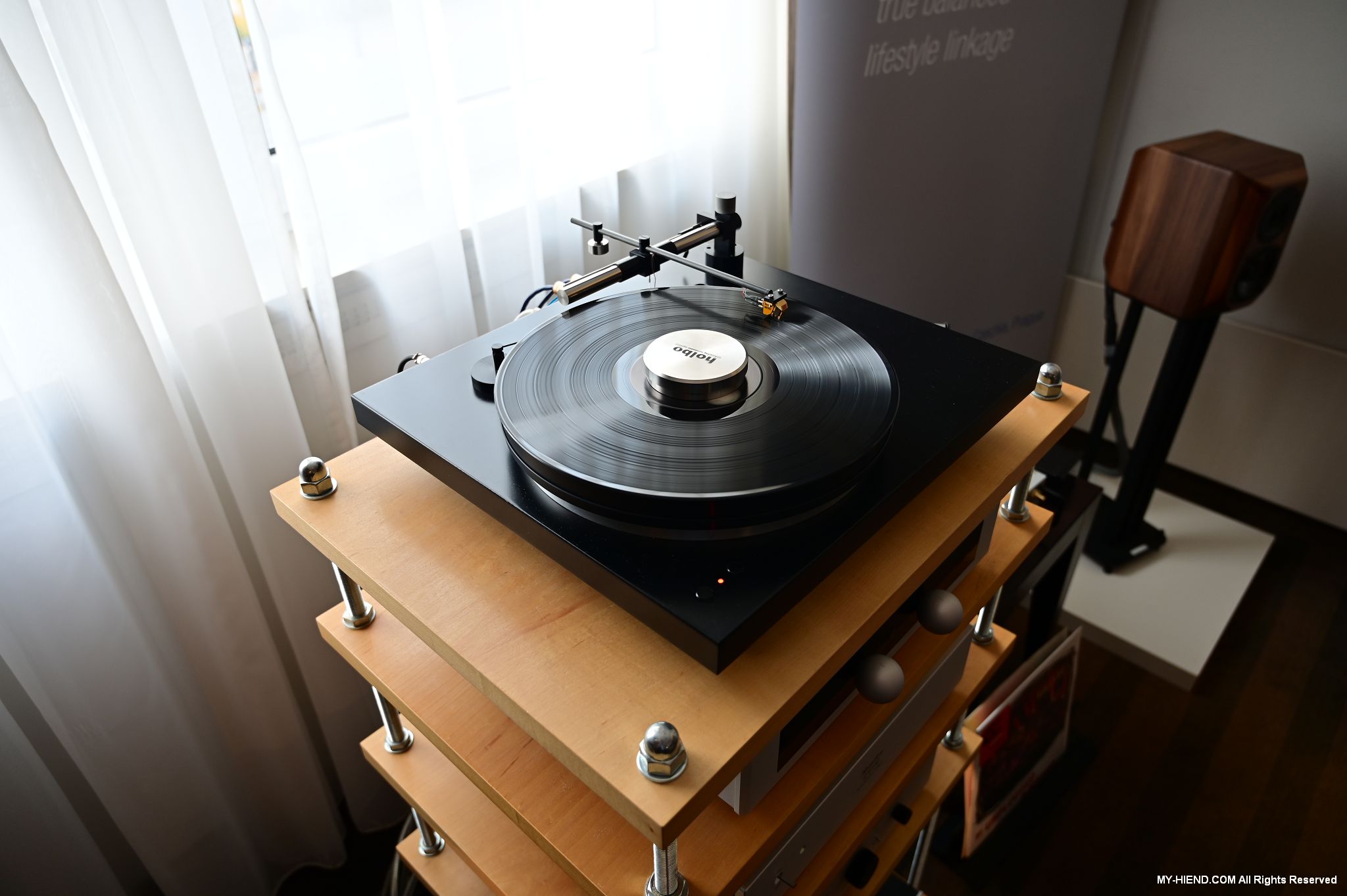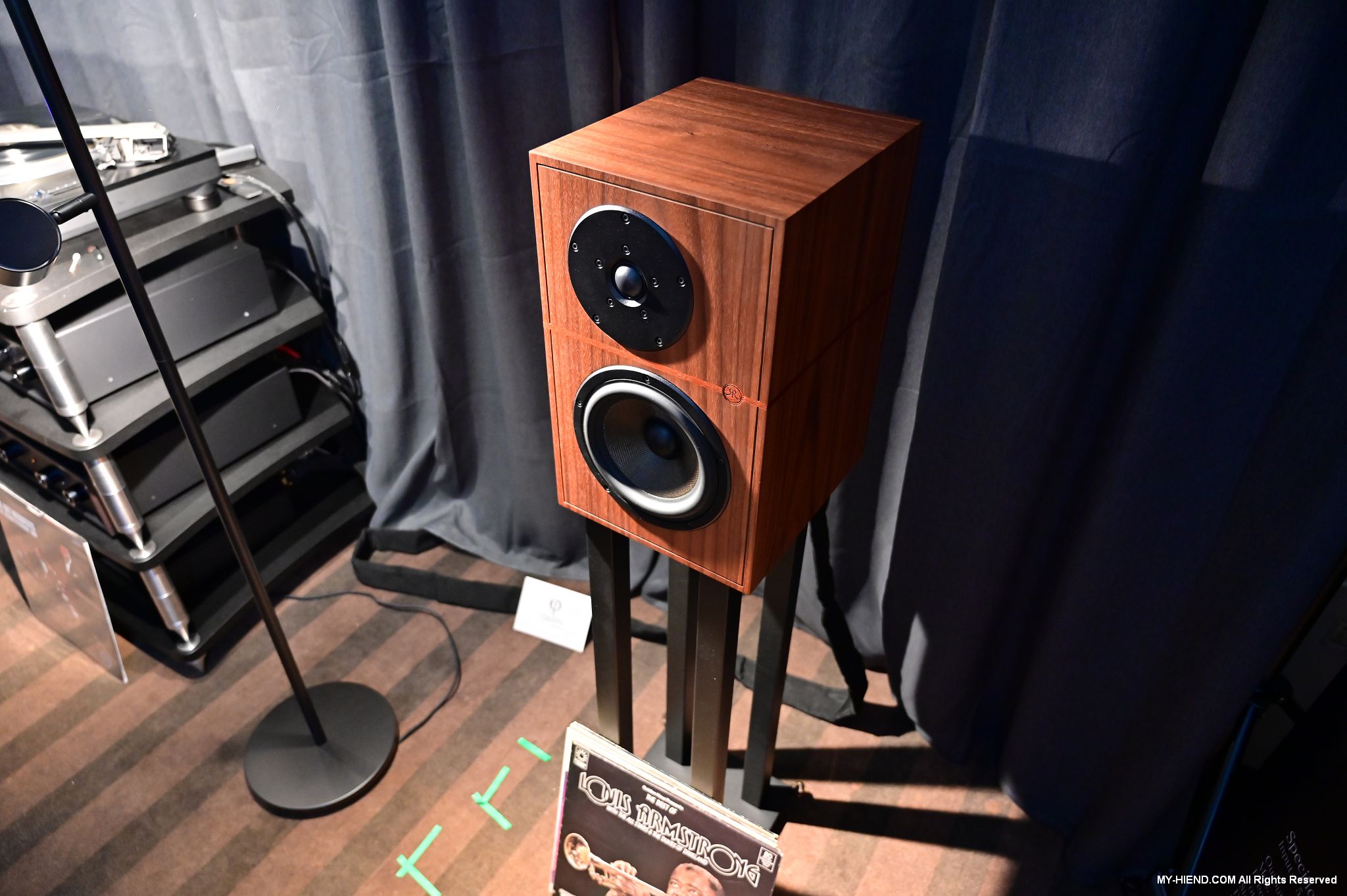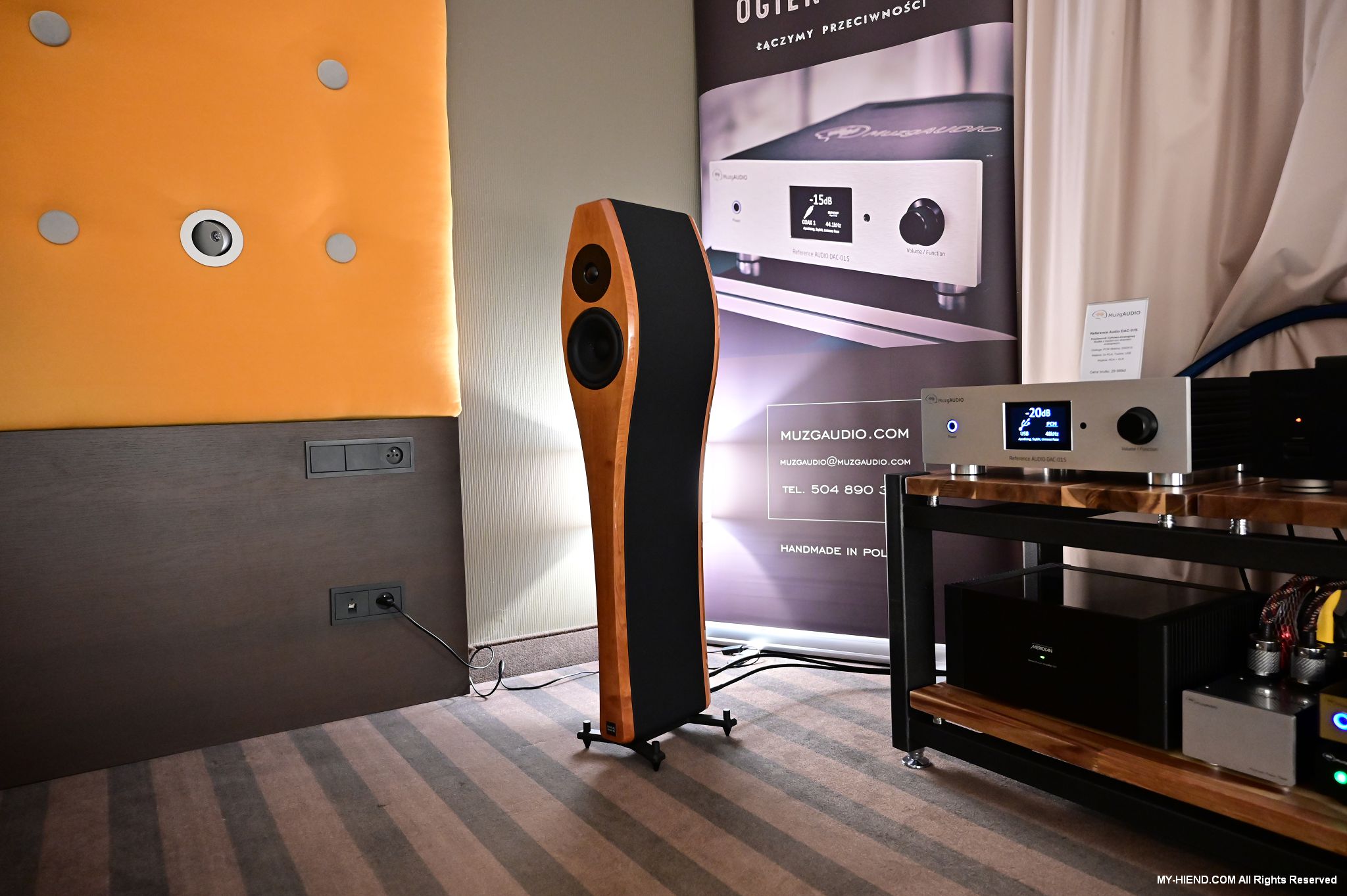 PAGE 37: Vivid Audio, Mola-Mola, Ciarry Audio, Zensati, Kasoto, TR Audio, Fram GigaWatt, Ancient Audio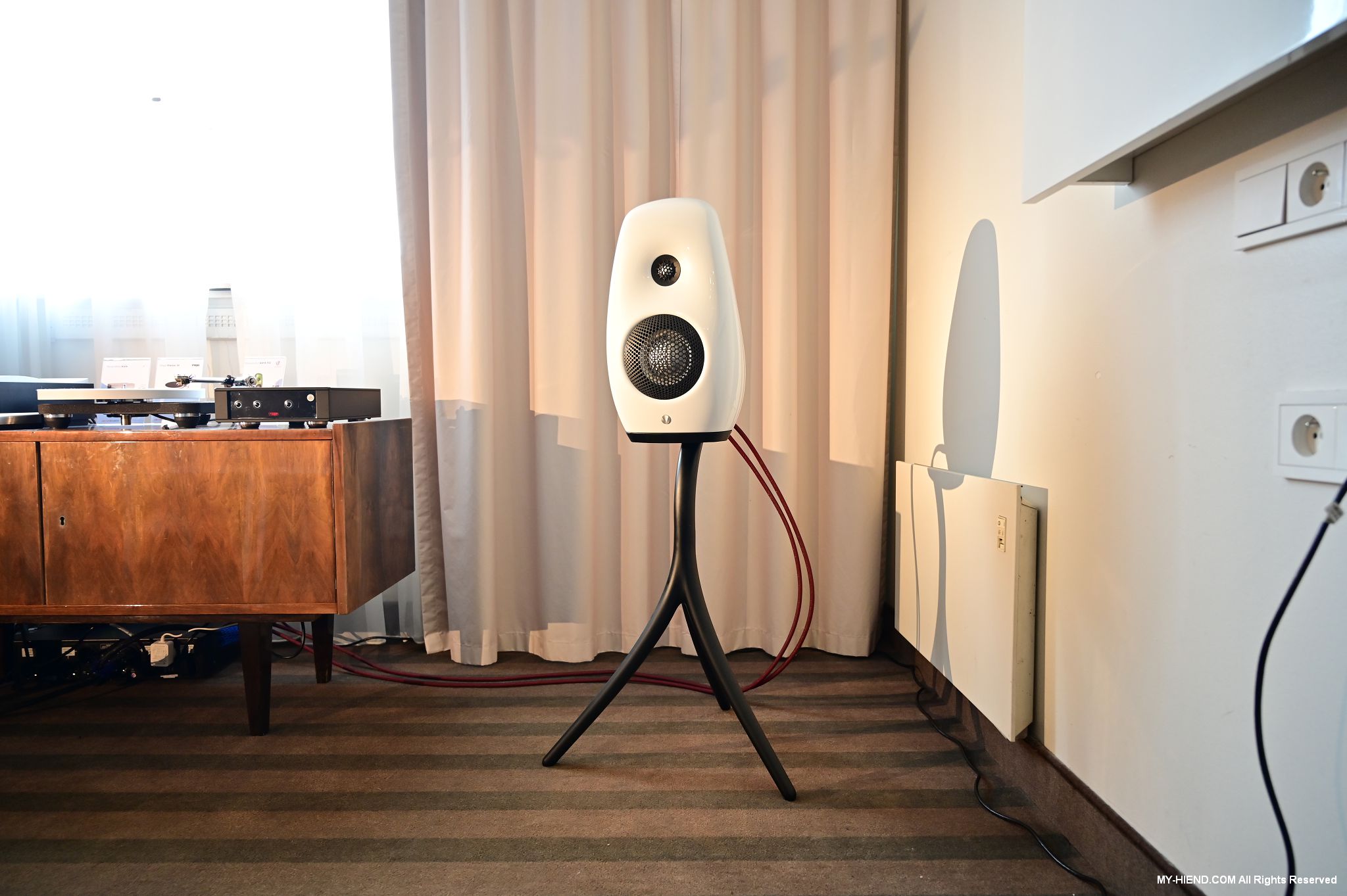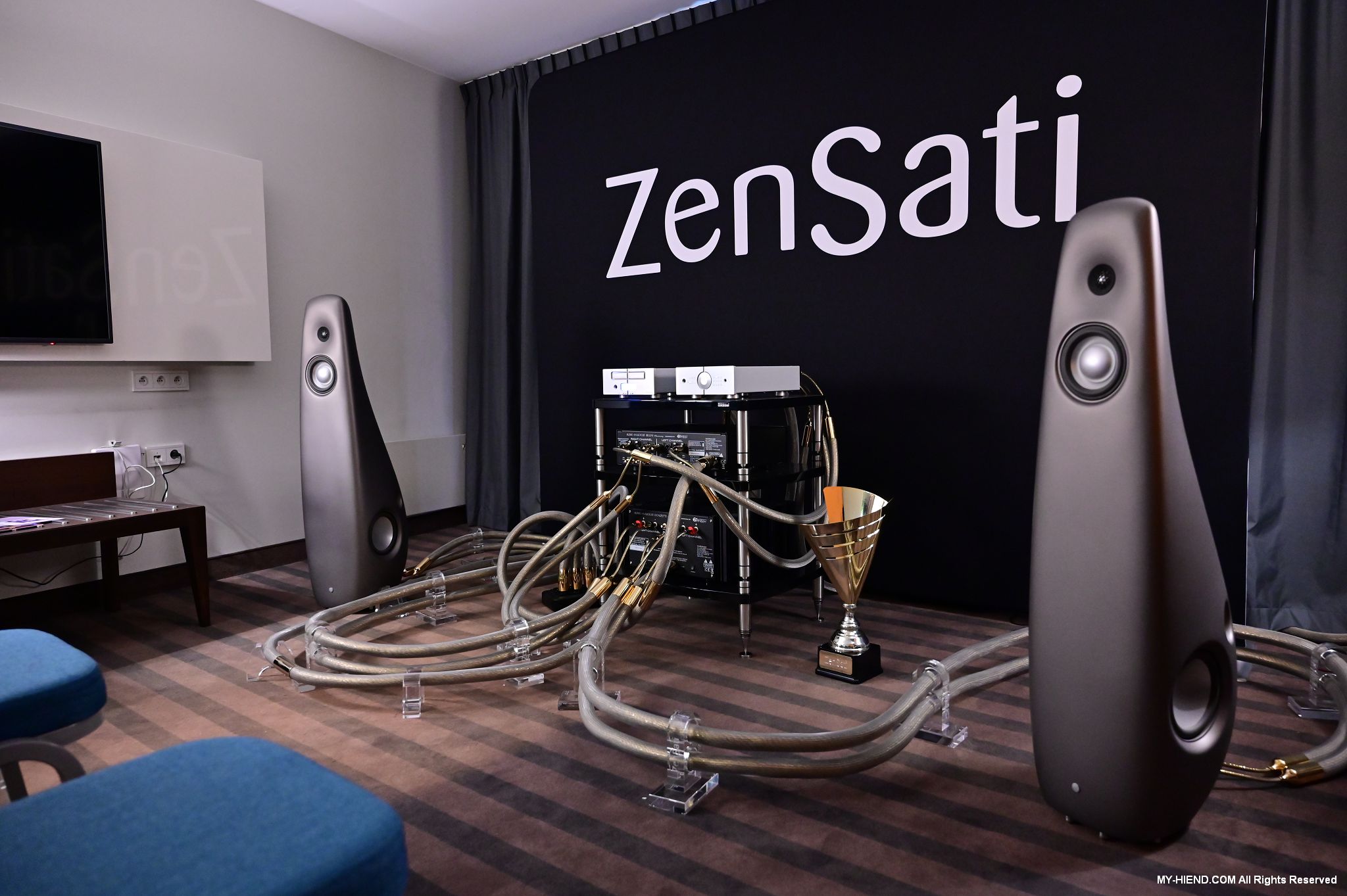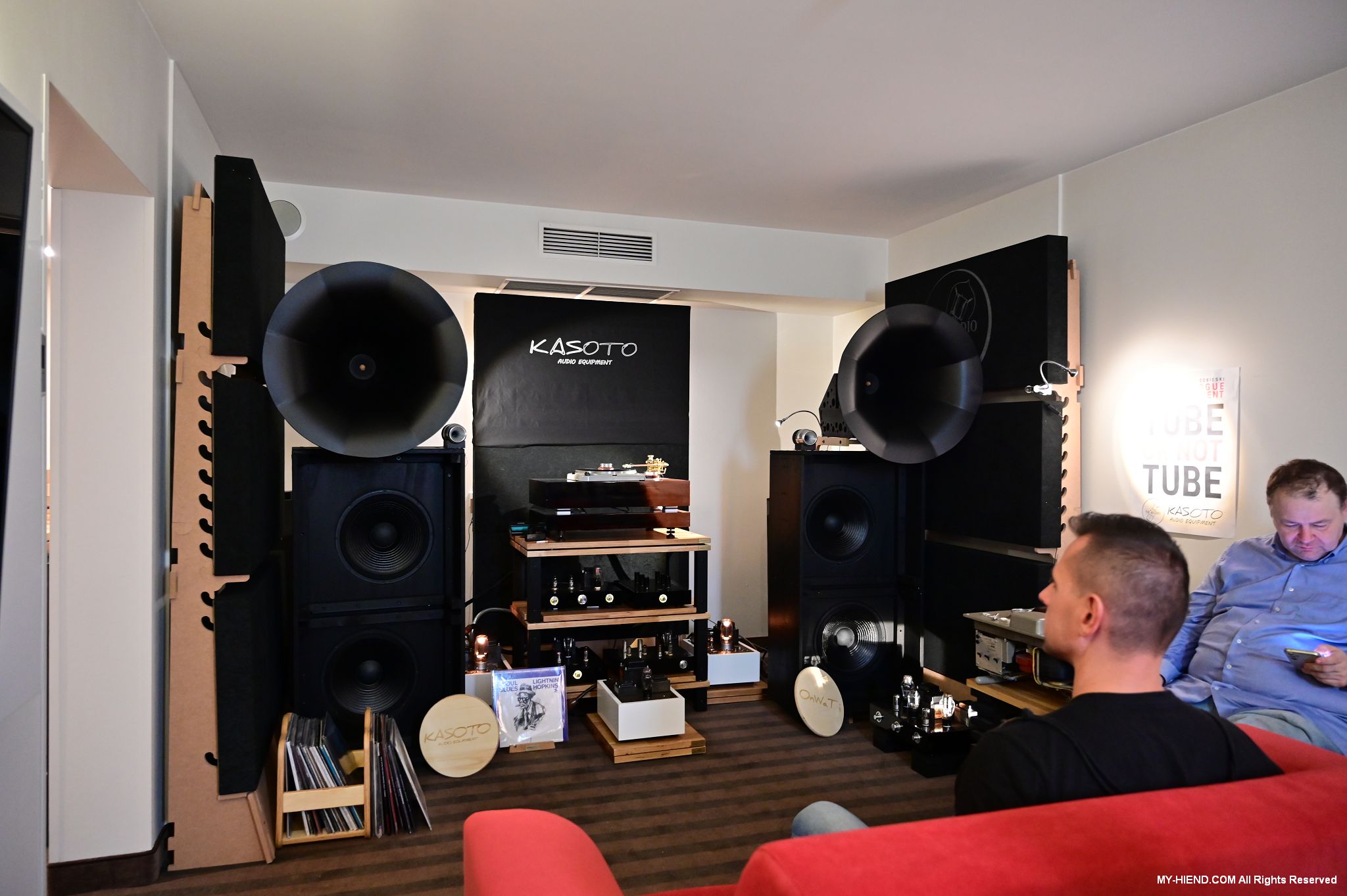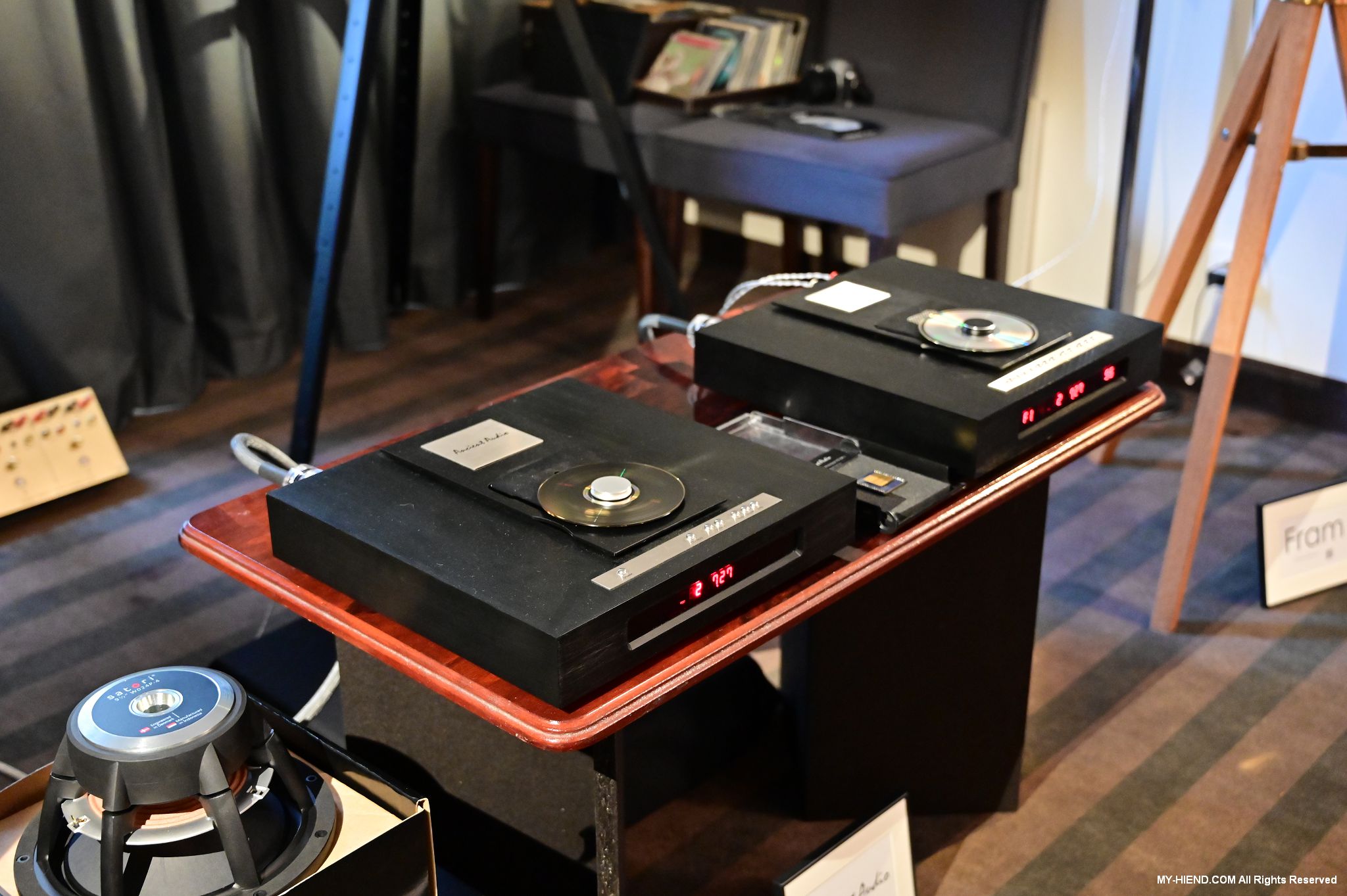 PAGE 38: Lucarto Audio, Tellurium Q, Qualio Audio, HTaudio, Melco, Bare Baffle, Western Electric, dCS, ayva, SoundRite, MWSYSTEM, HiSoQ, CubeAudio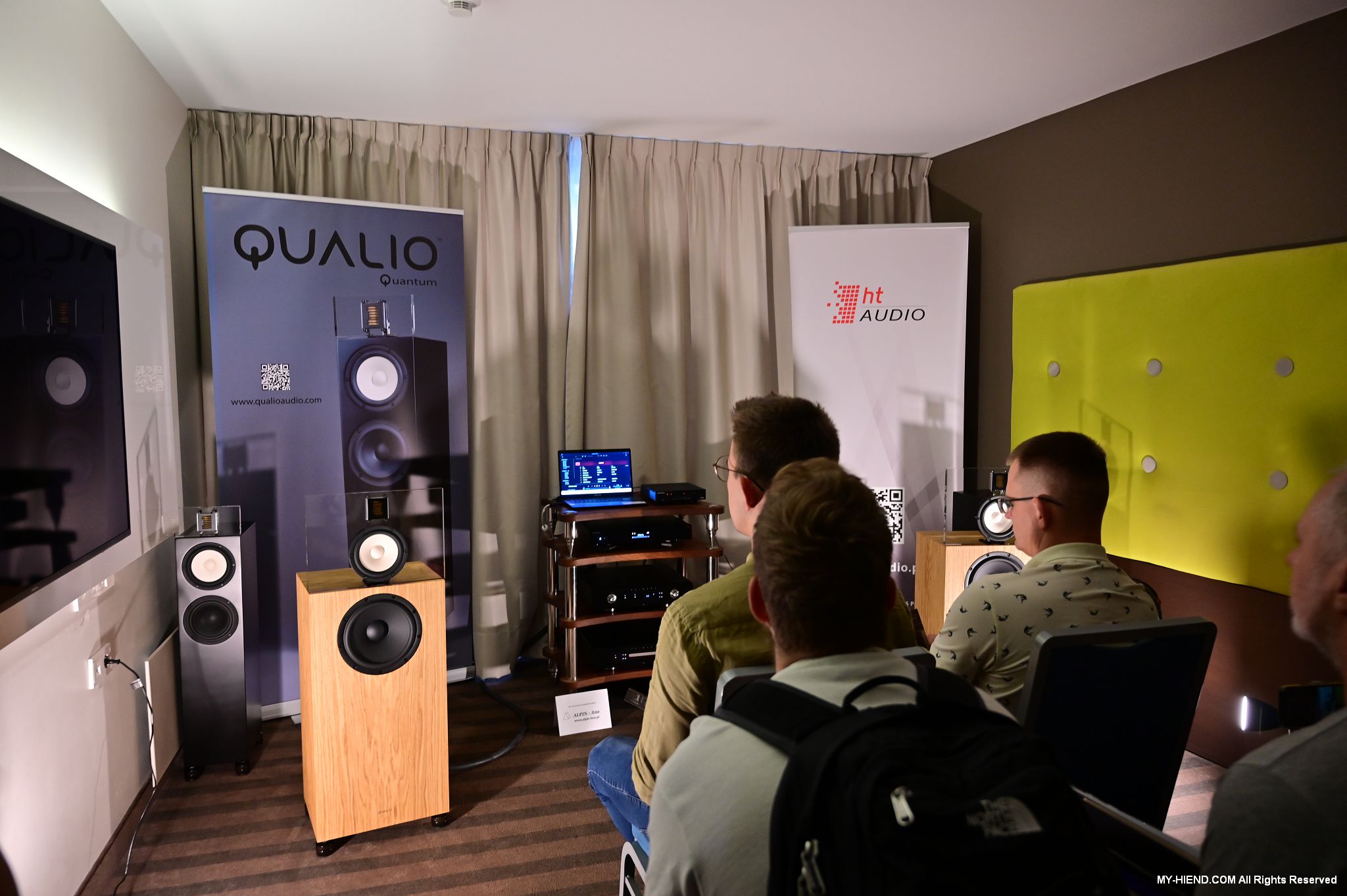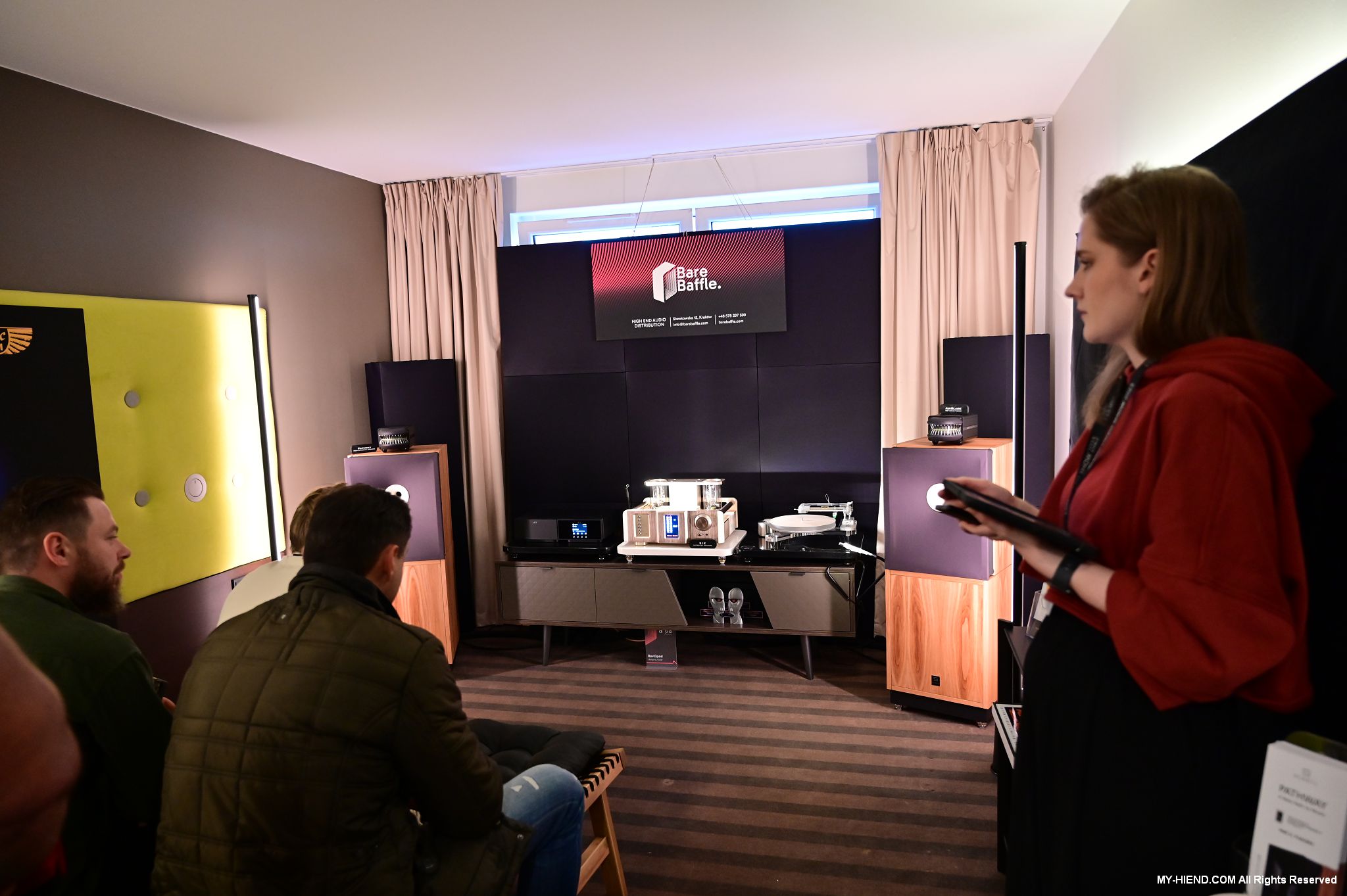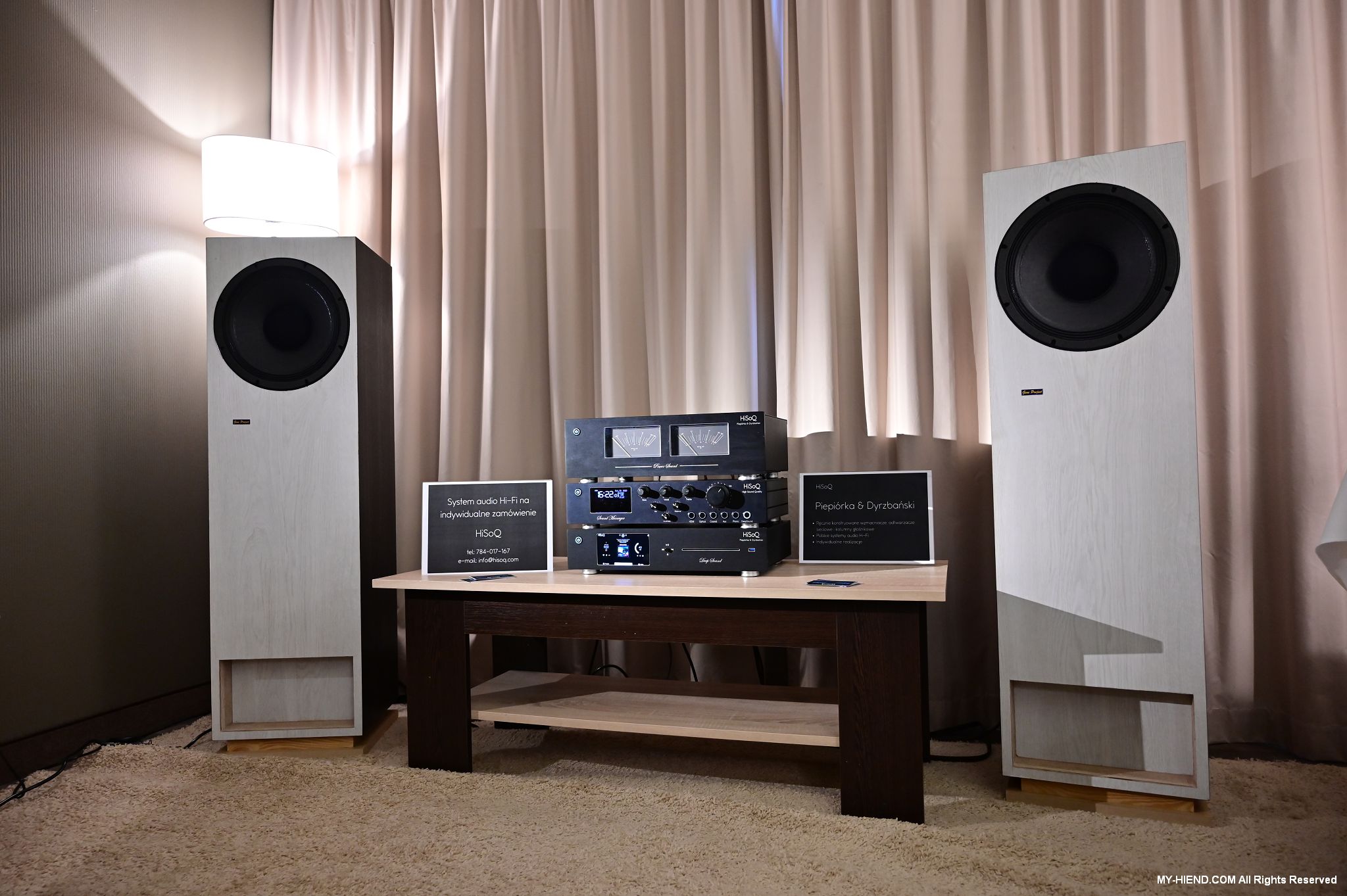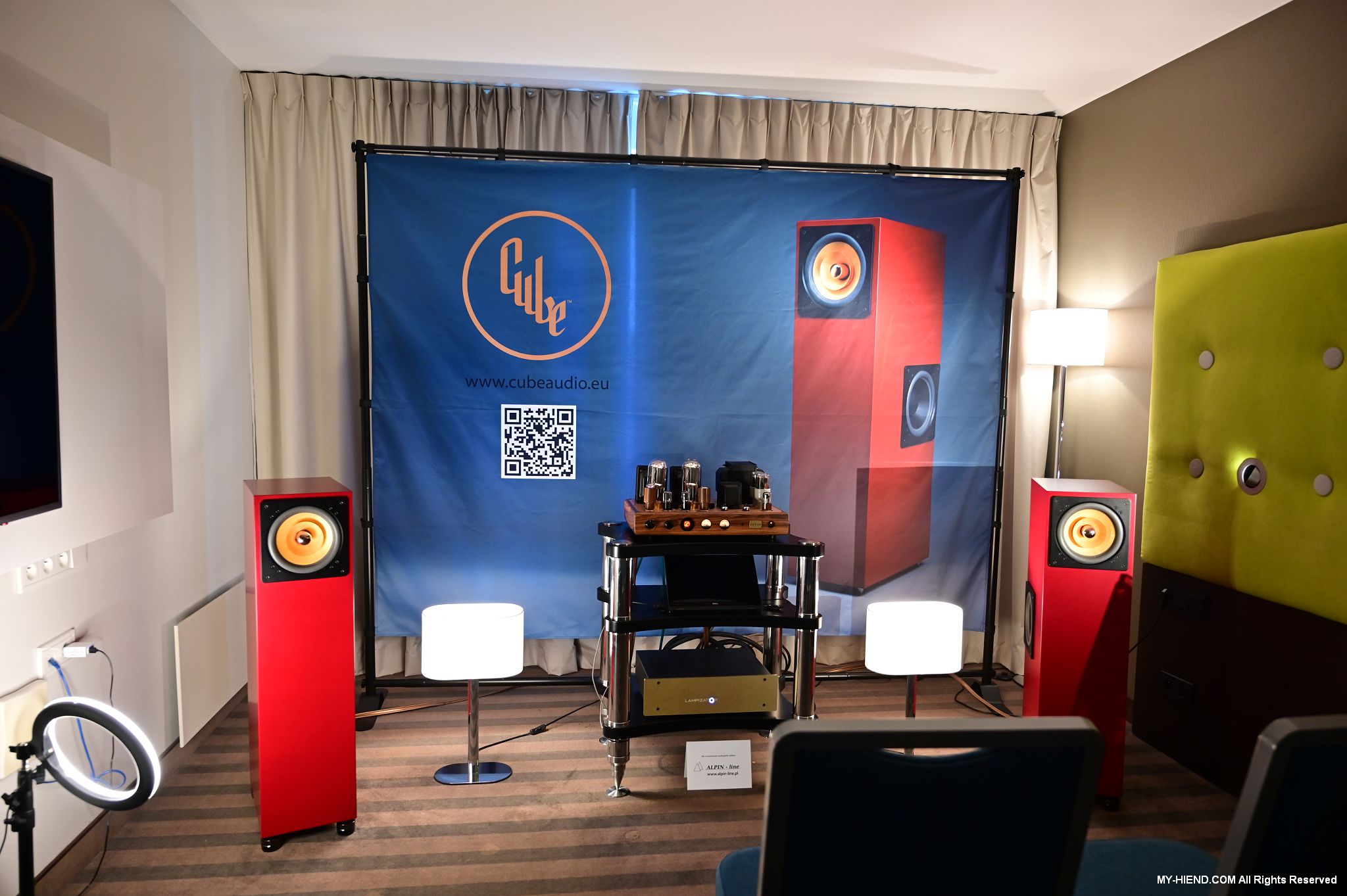 PAGE 39: Metaxas & Sins, Mozzaik, Euphony, SubSystem, SST Acoustic, Phonia, RT Project, Peak, extraaudio, Omicron, Lumin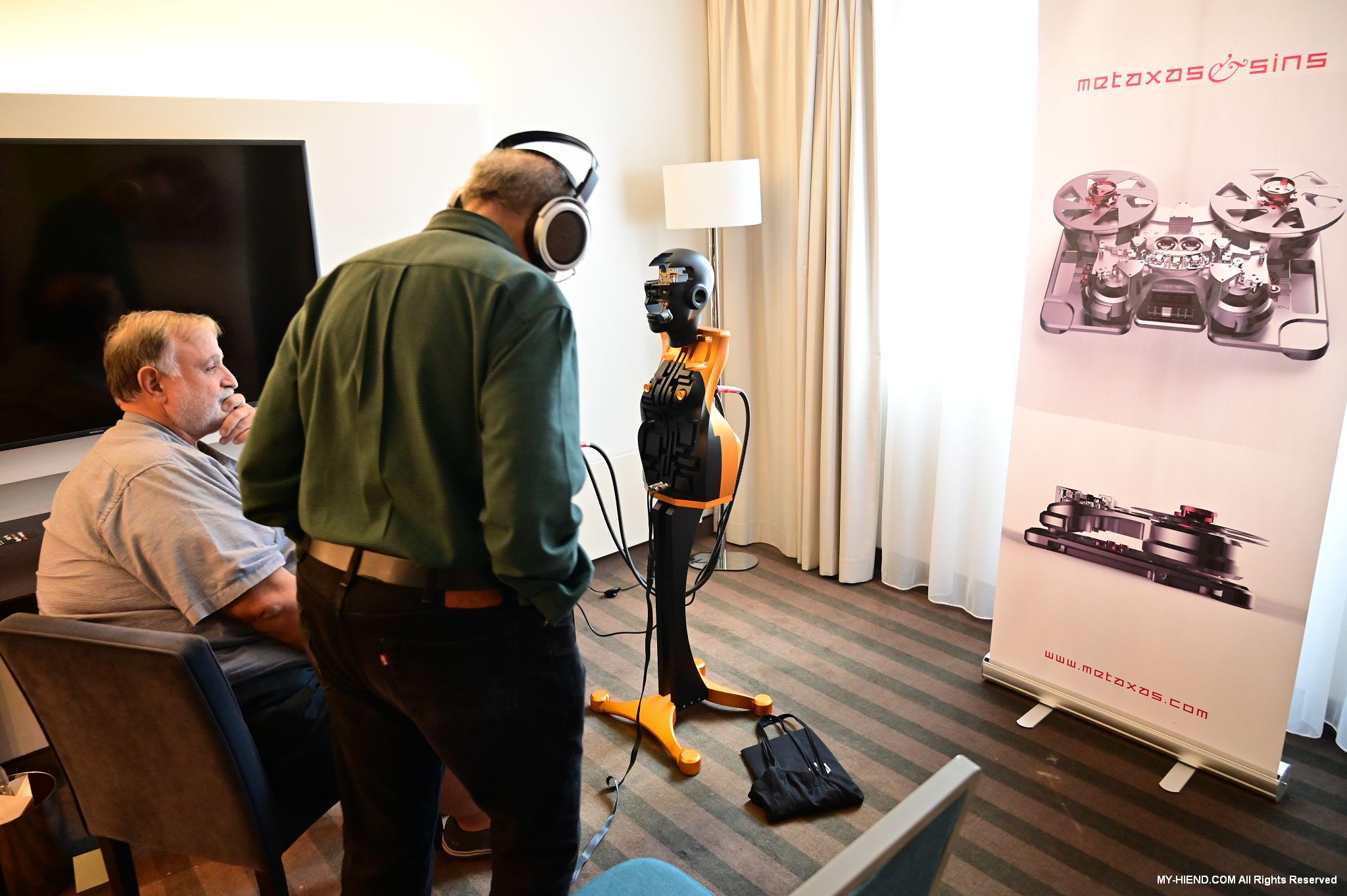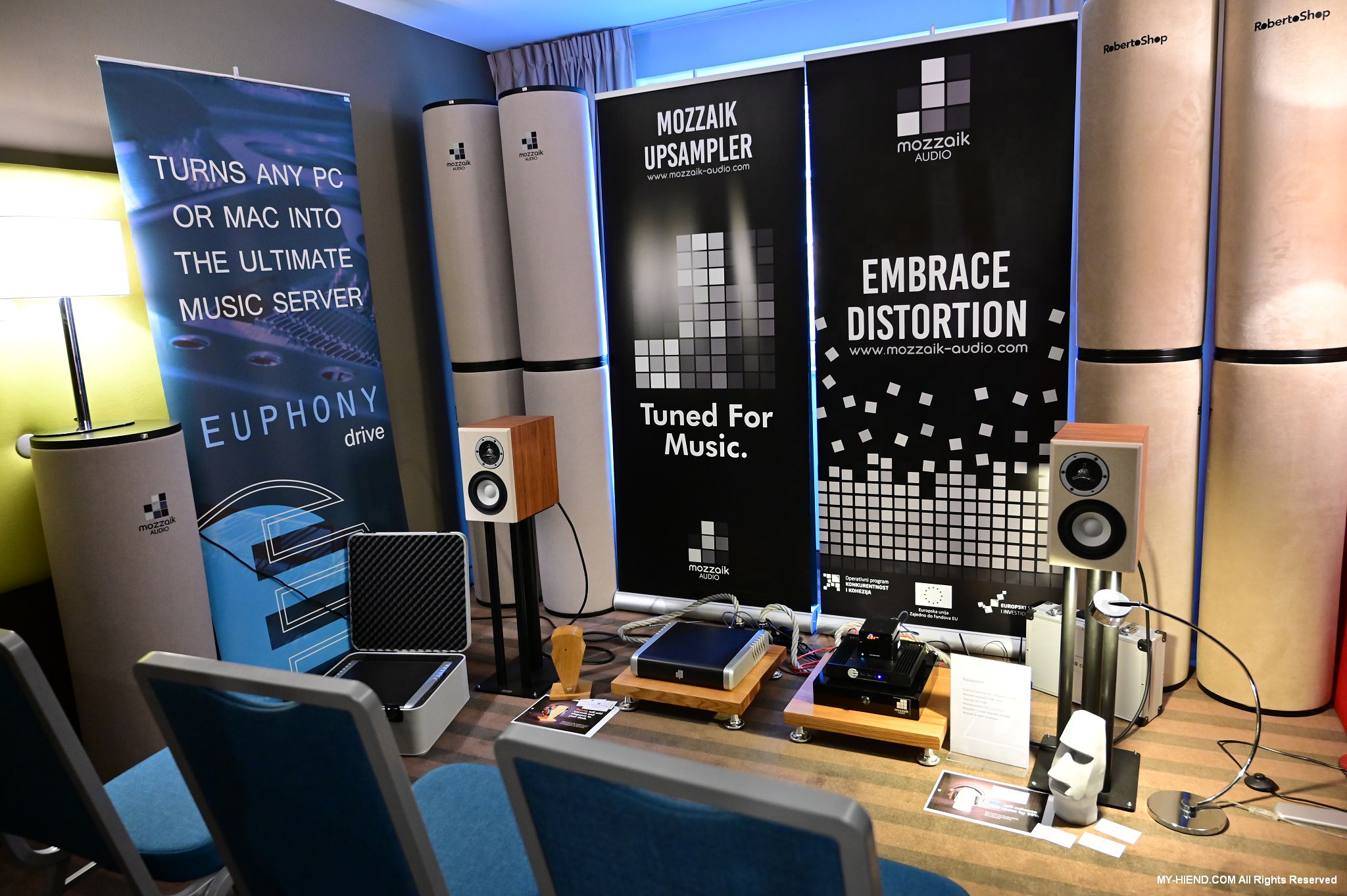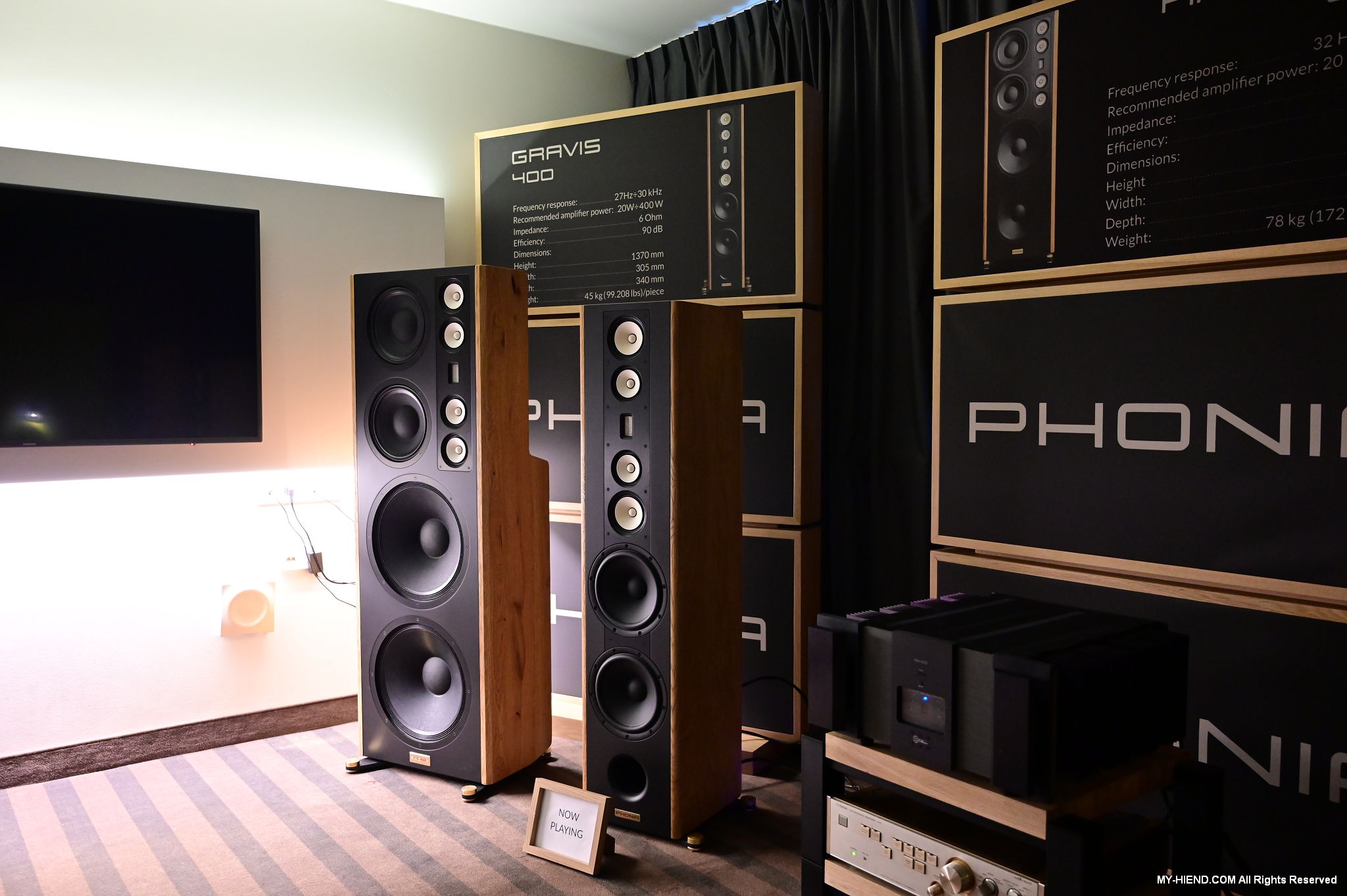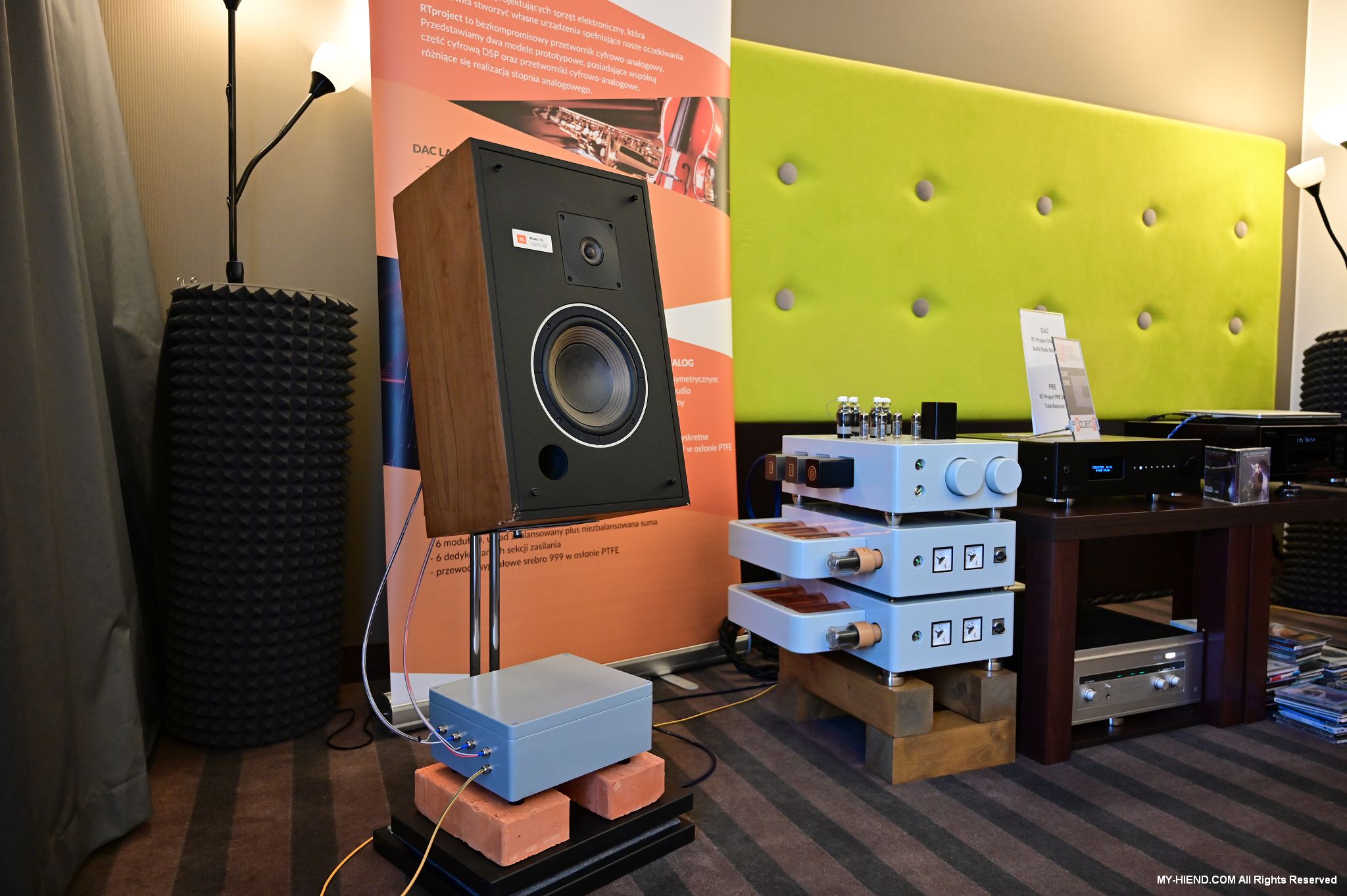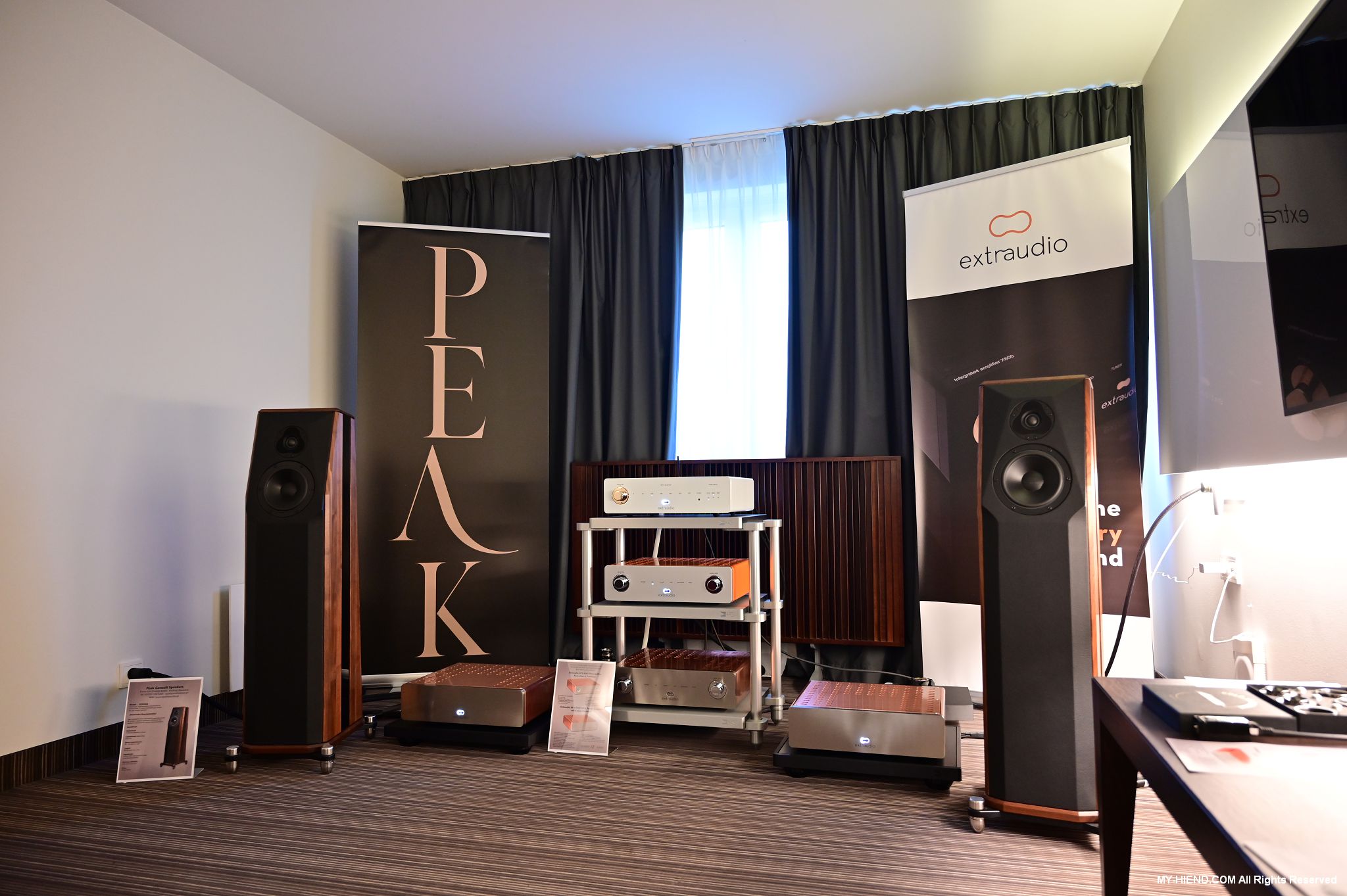 PAGE 40: Audiosolutions, JAVA Hi-FI, Silent Angel, Rockna, Reed, Sulek, MBL, Esprit, YBA, Yaoin, 4hifi, Savar Systems, Line Magnetic, Pilium, Mega Acoustic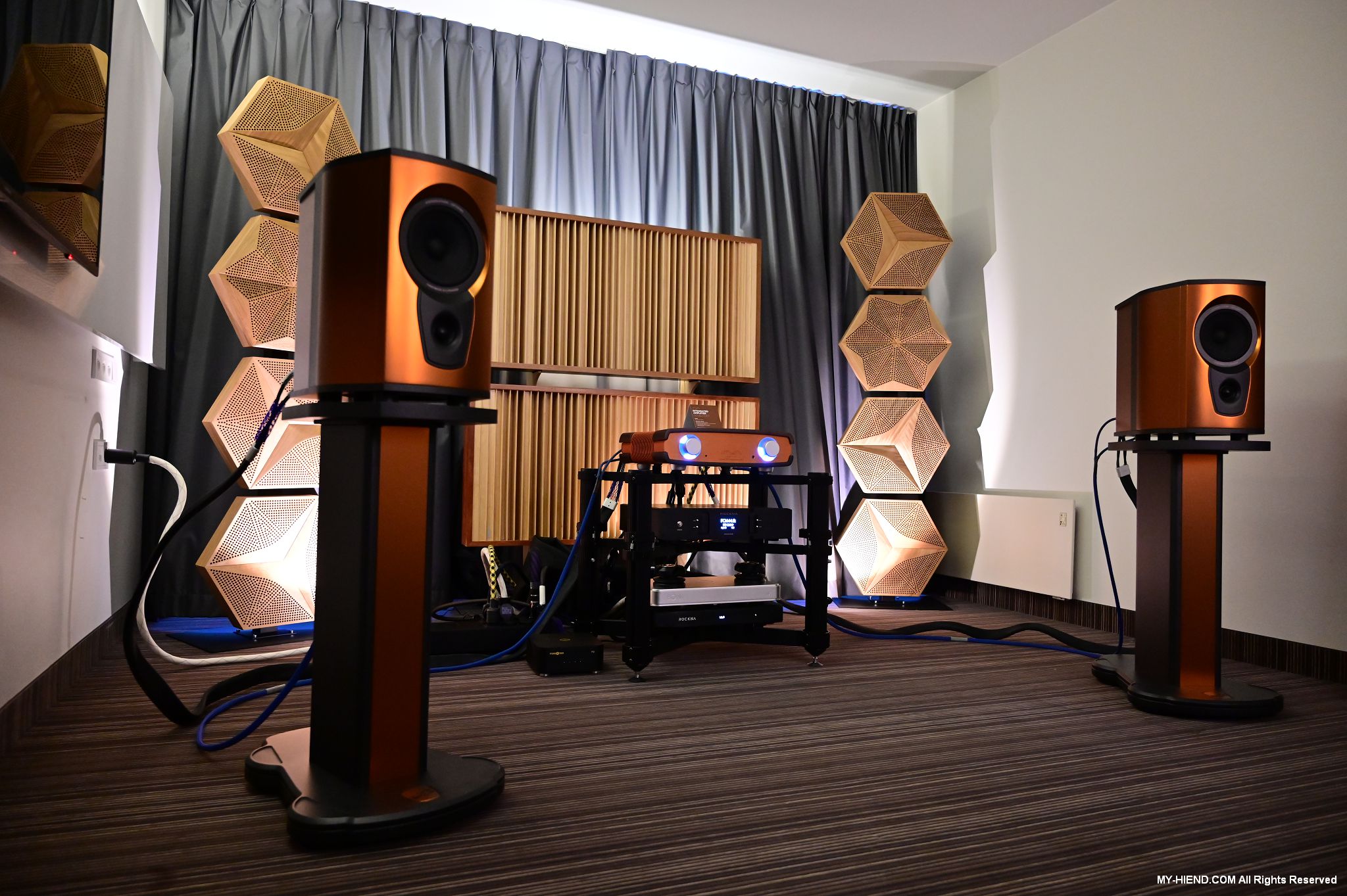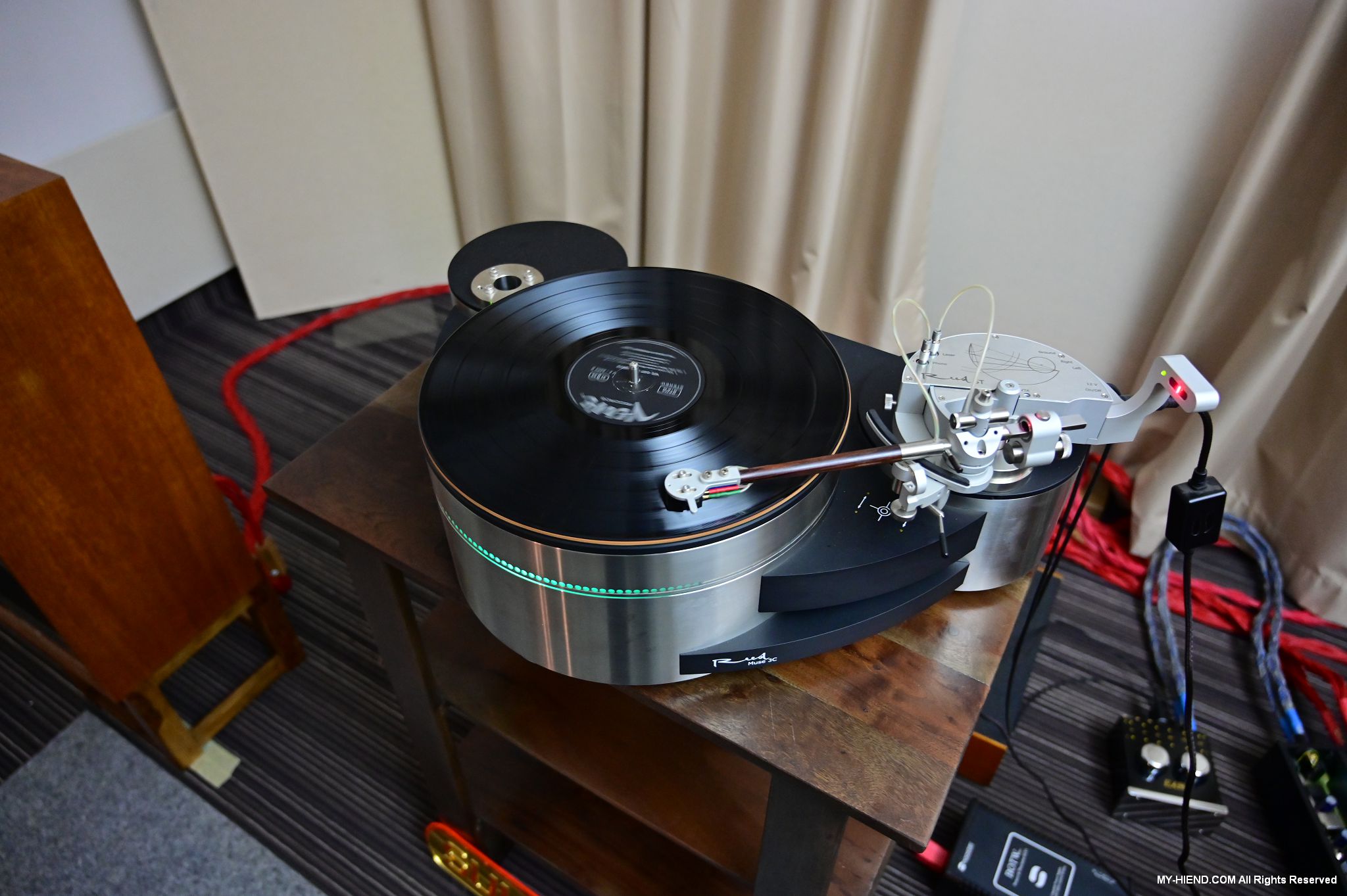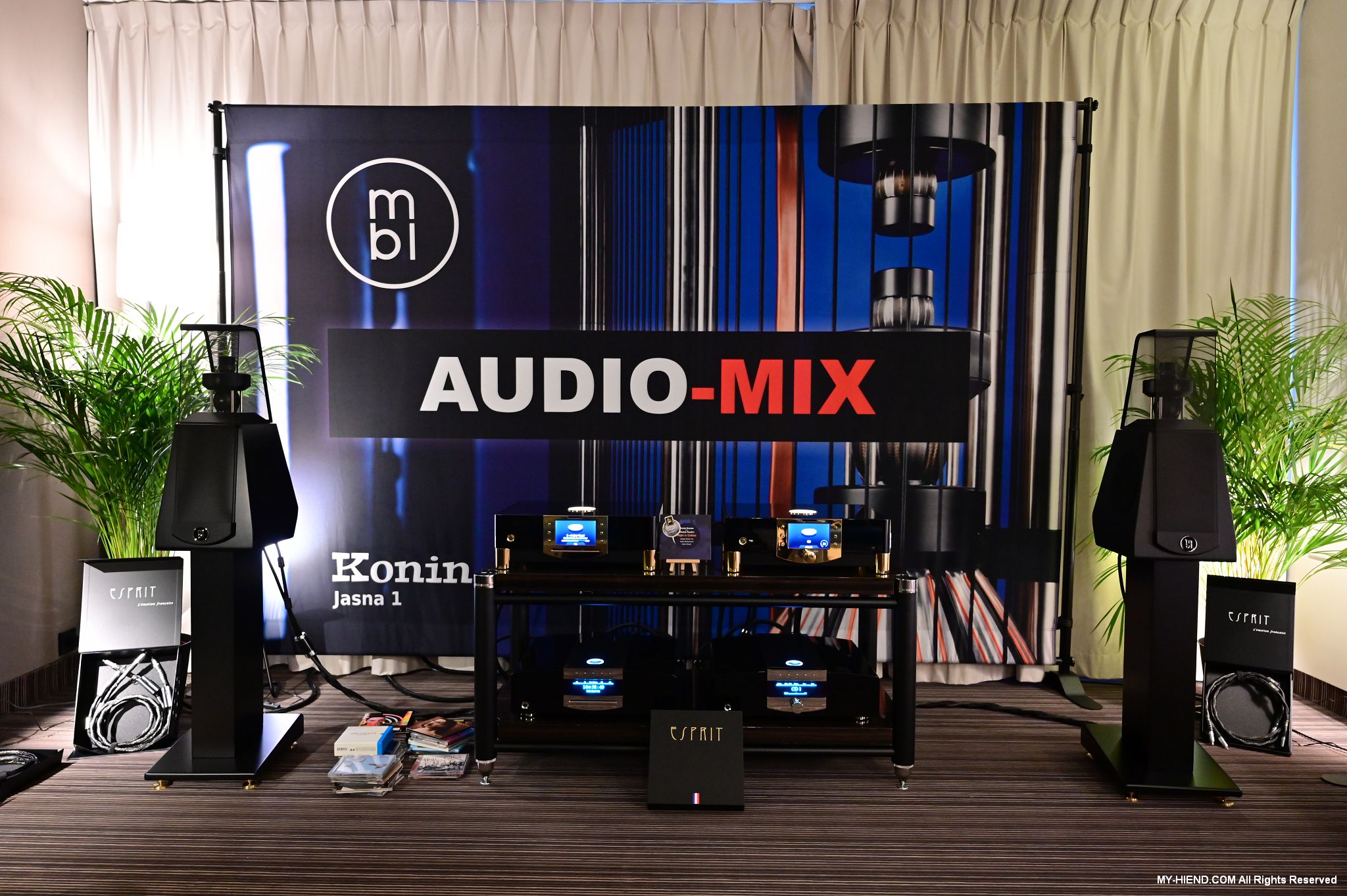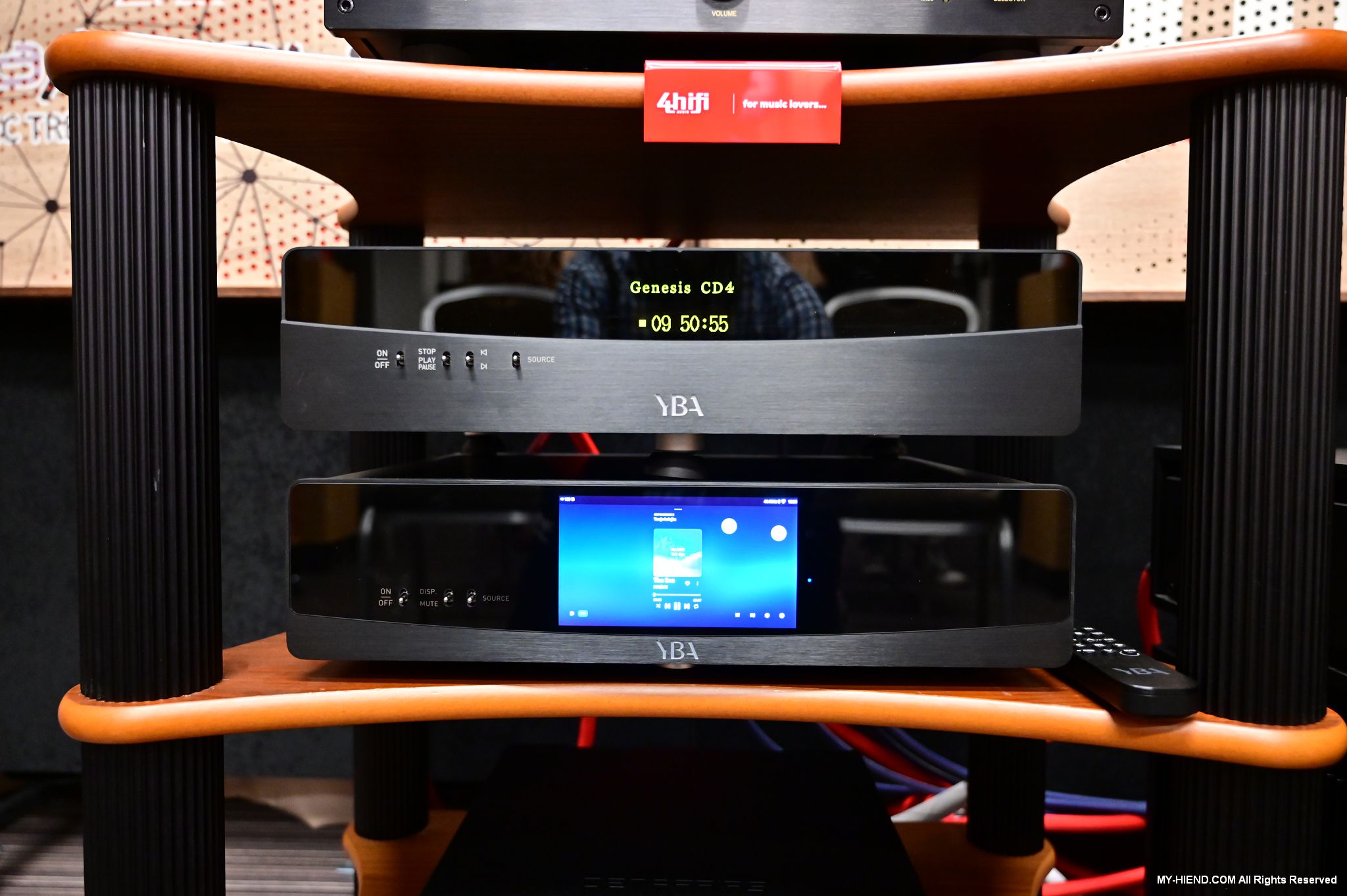 PAGE 41: Borresen, Aavik, Ansuz, AXXESS, Amphion, Primare, Flow by Allegro, Way Cables, Pre-Audio, staccato, audioform.pl, Soyaton, MORE audio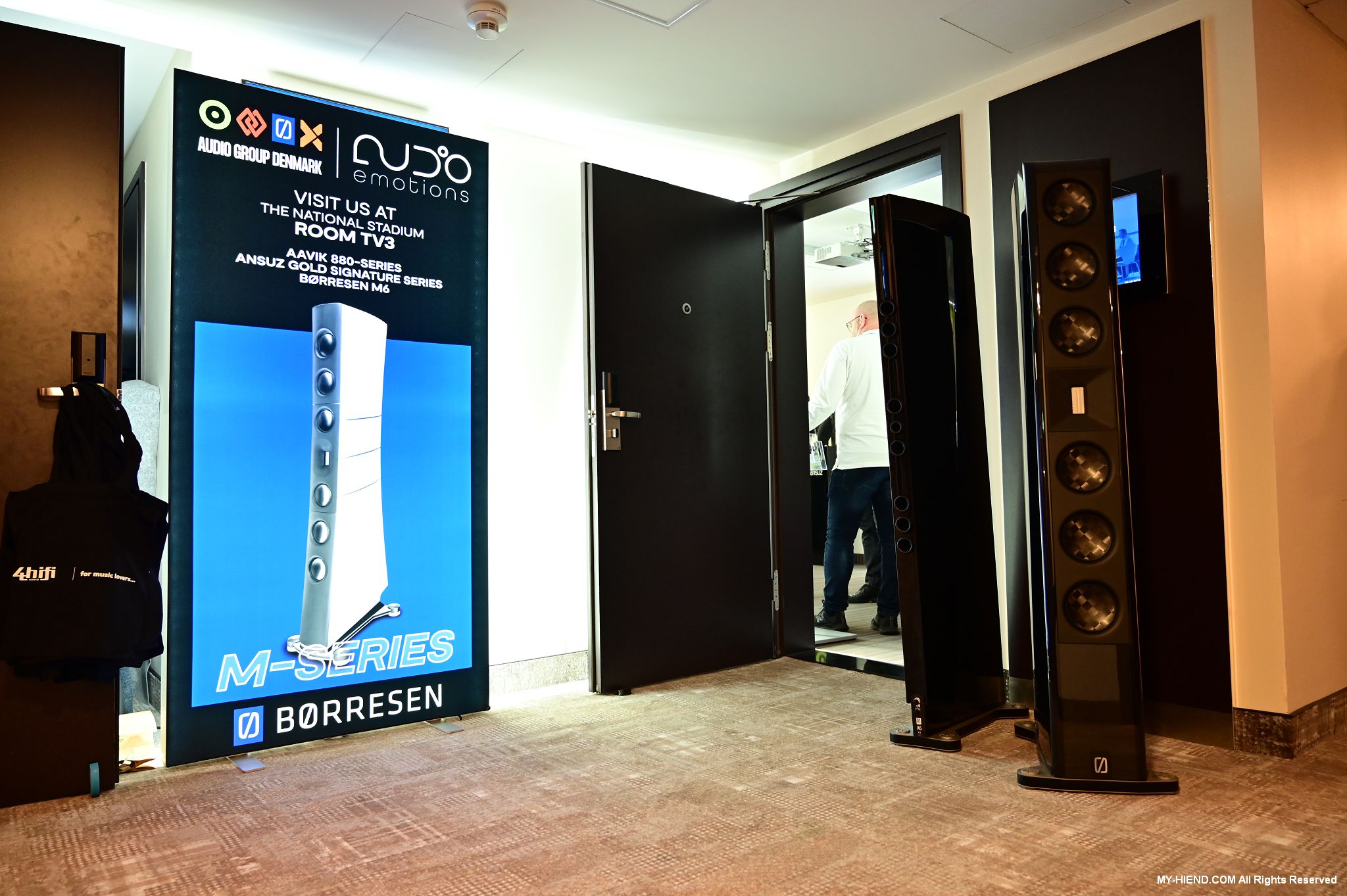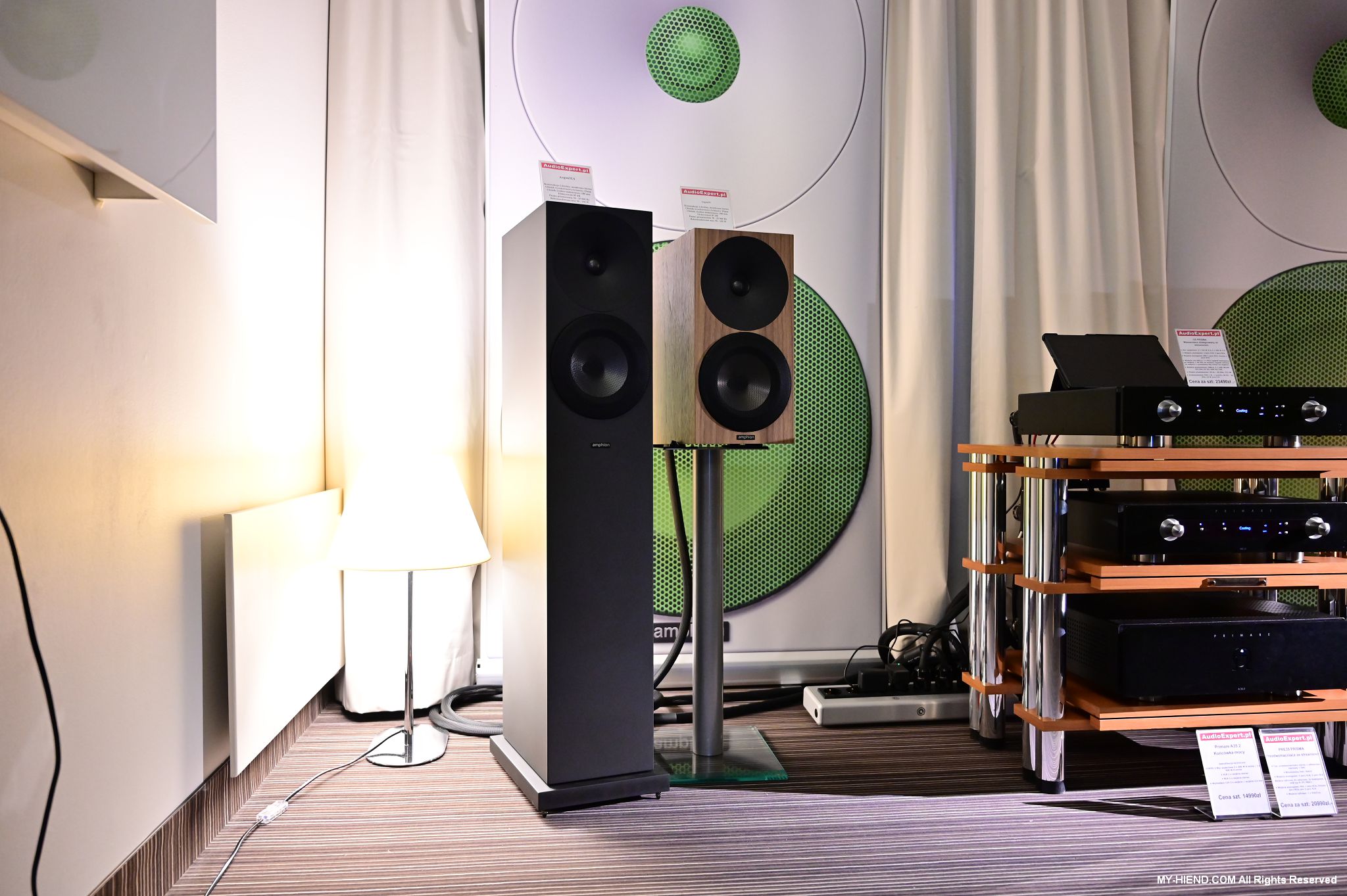 PAGE 42 : Electro-Lab, Joseph Audio, J.Sikora, Lampizator, Circle Labs, Cardas, AVM, Tellurium Q, neat acoustic, Aretai, Steinway Lyngdorf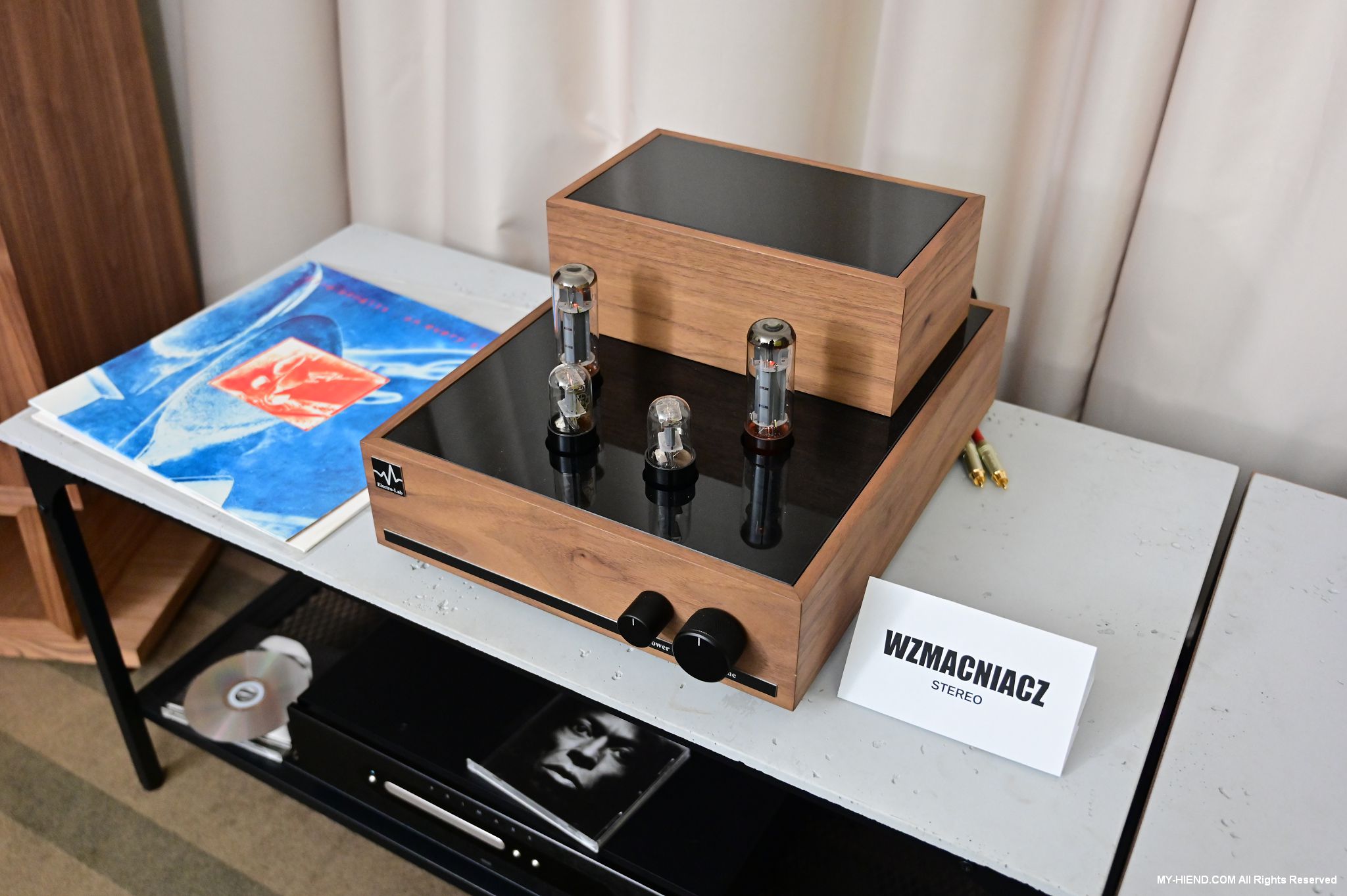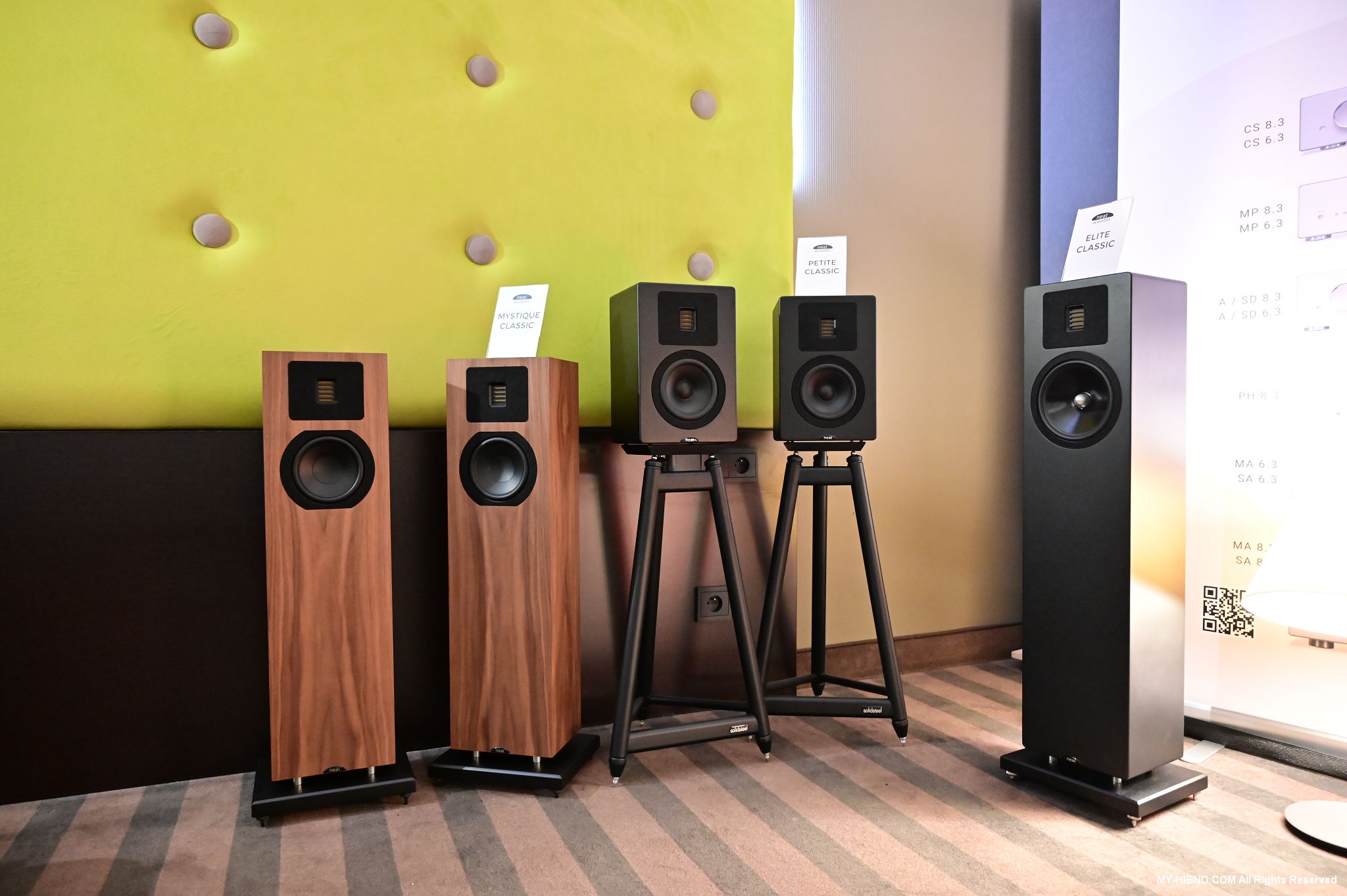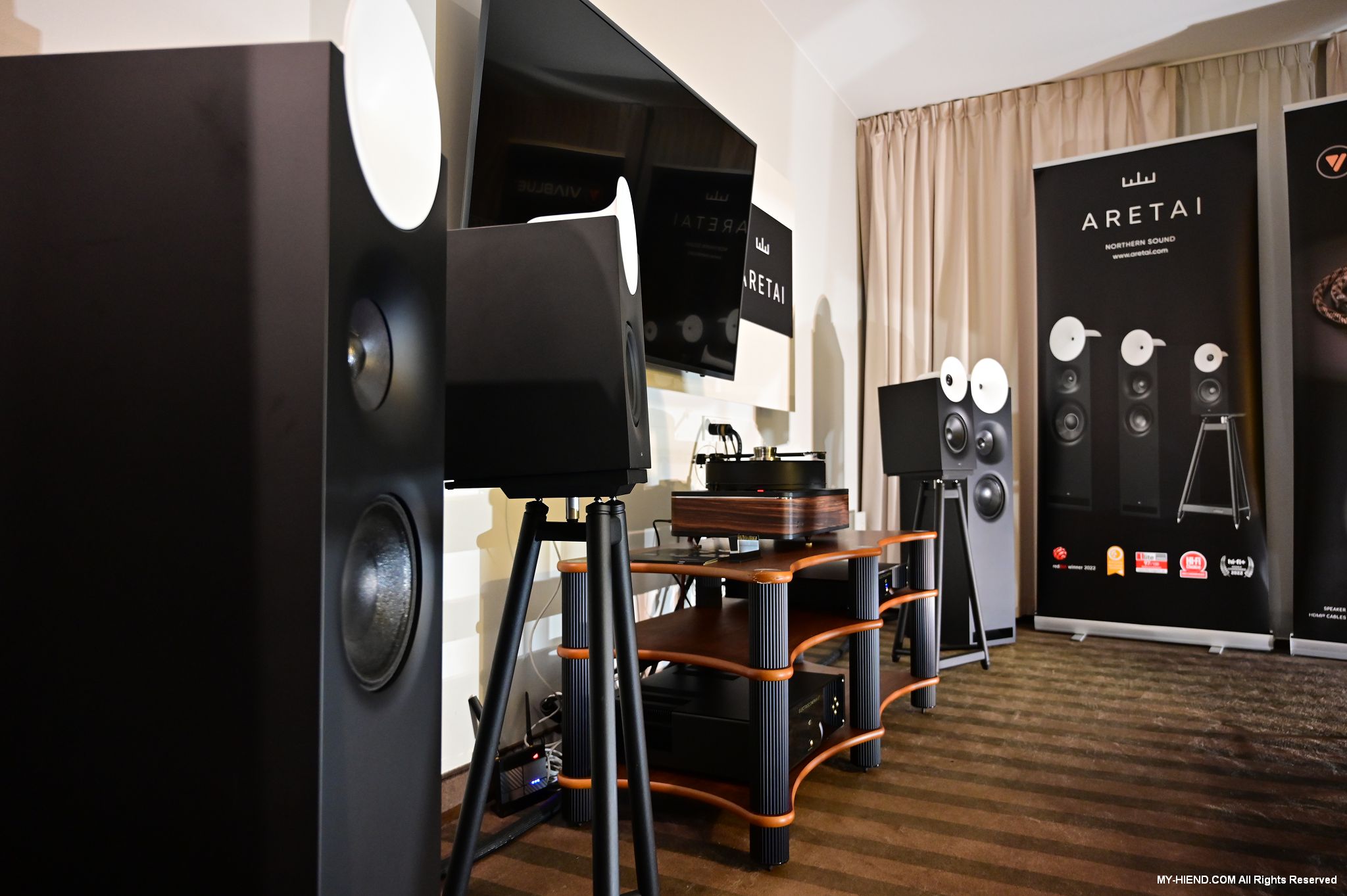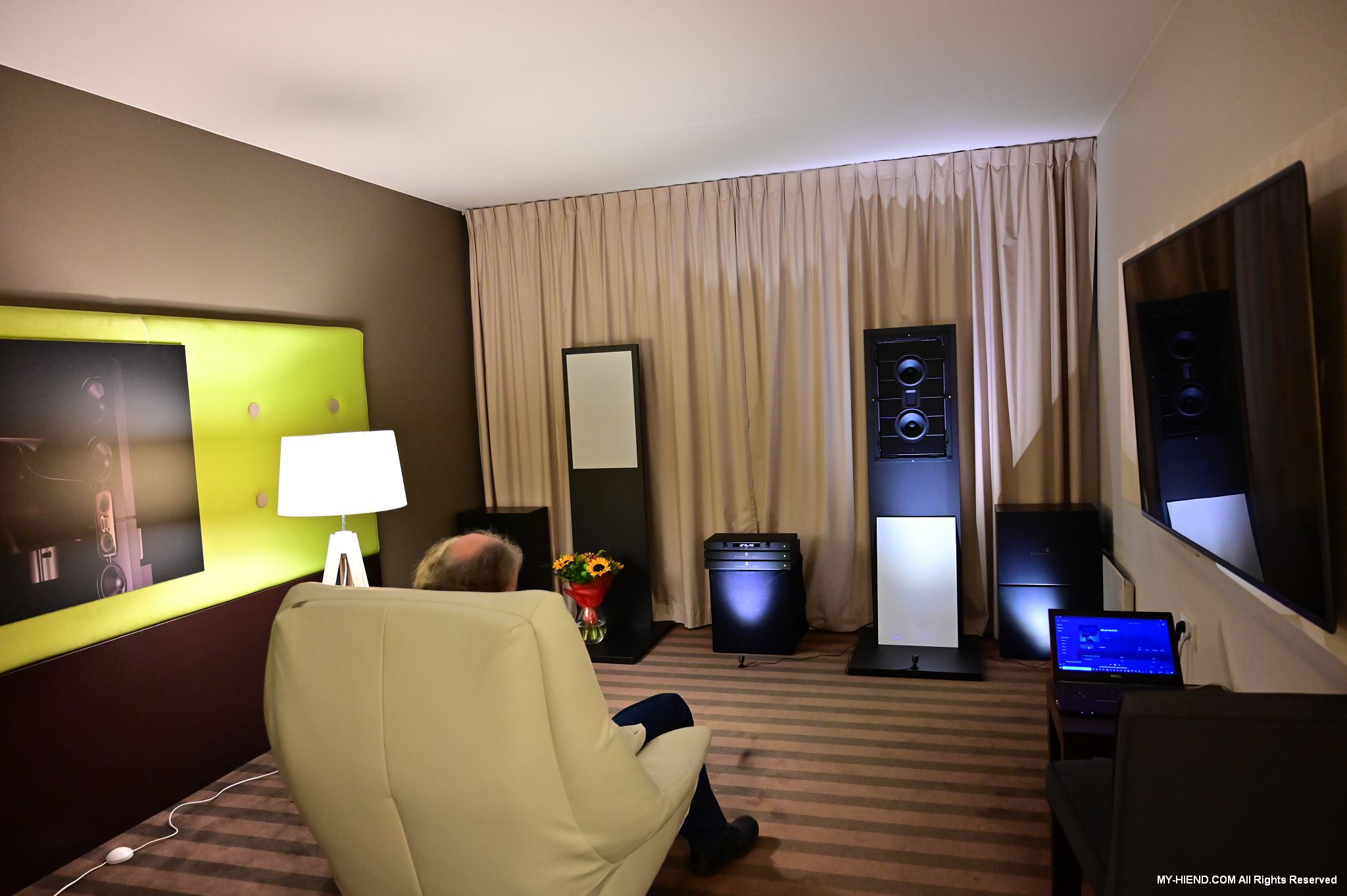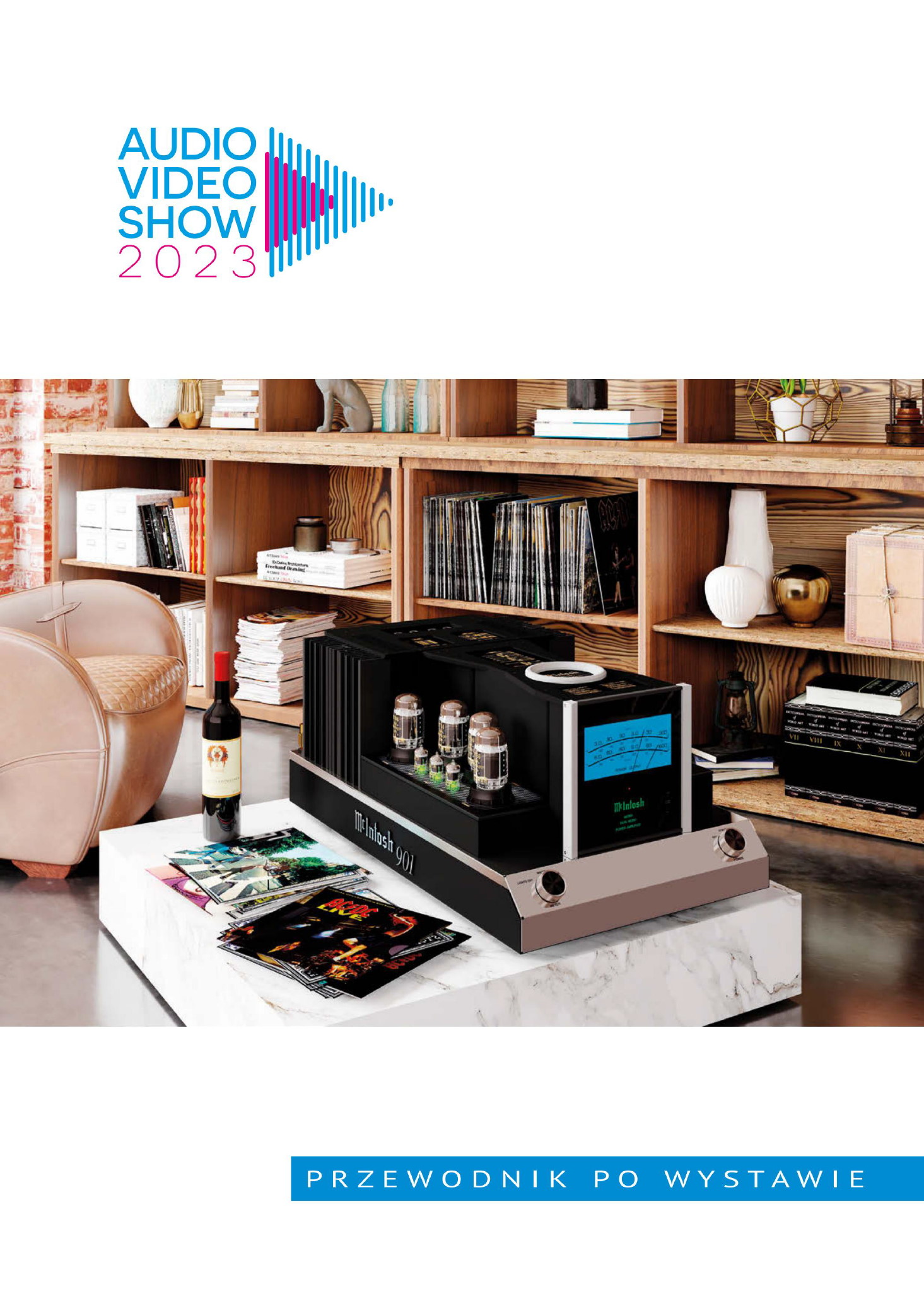 Locations
Radisson Blu Sobieski Hotel
Golden Tulip Hotel
PGE Narodowy
Opening hours
Friday, October 27, 2023 , 12.00 – 20.00
Saturday, October 28, 2023 , 10.00 – 20.00
Sunday, October 29, 2023 , 10.00 a.m. – 6.00 p.m
Tickets
Anyone can enter the exhibition. Tickets priced at PLN 50 will be available at the ticket offices at the entrance.
Three-day passes will also be available for PLN 75 (valid from Friday to Sunday).
The ticket and pass are exchanged at the entrance for a wristband – it allows entry to the entire exhibition area (all three locations). The ticket price includes an 88-page exhibition guide.
Youth up to 16 years of age – free admission.
SHOW MAP