以超值為名,聲音溫厚迷人為走向的ONIX,推出DAC25的新一代改款DAC25B,進行了一些改良進化,價格並沒有變化太多。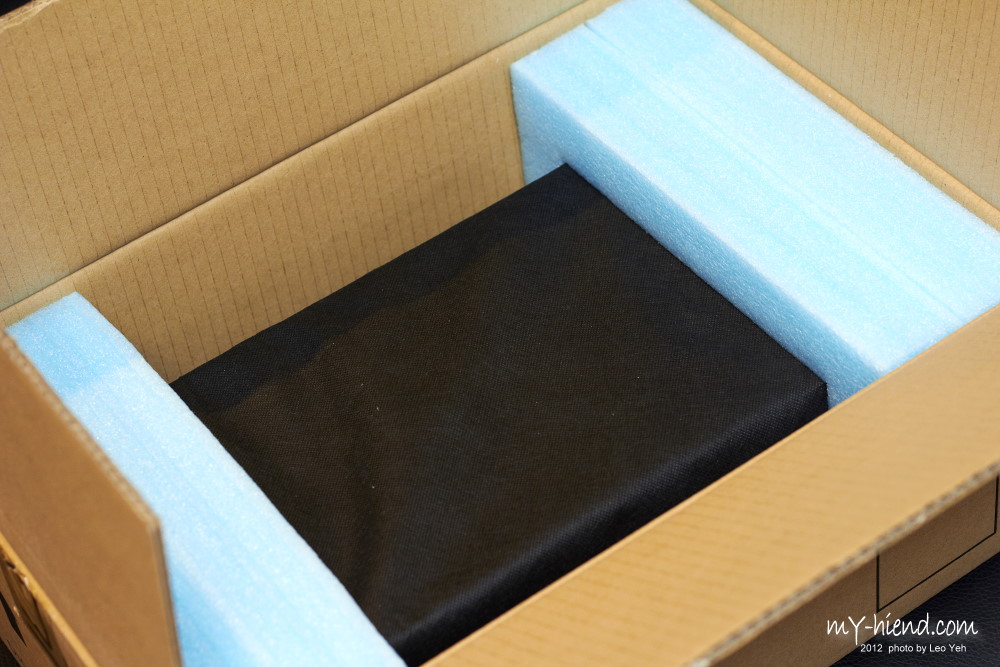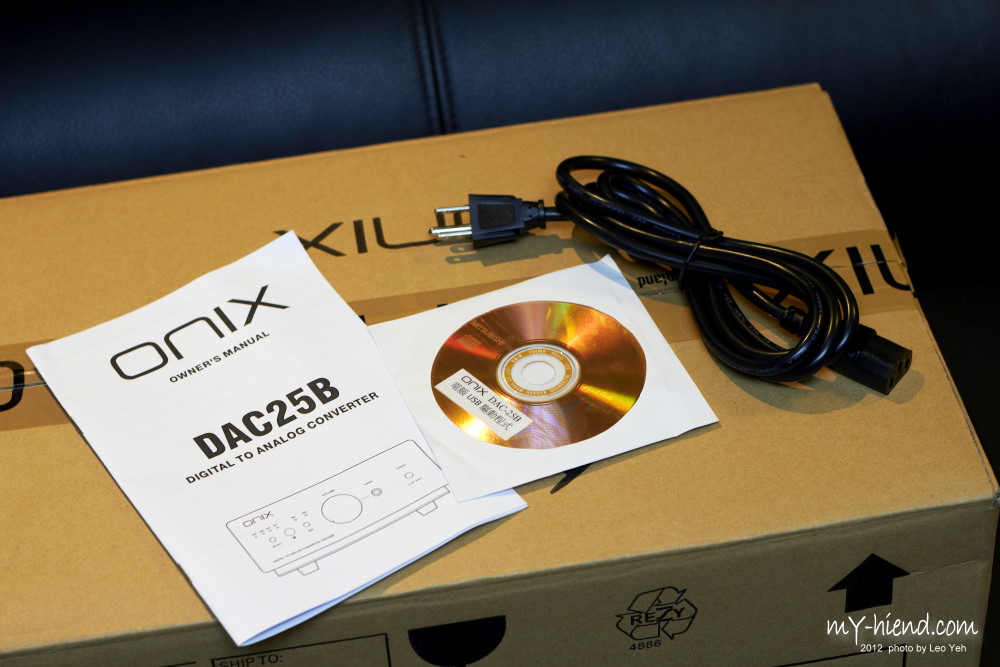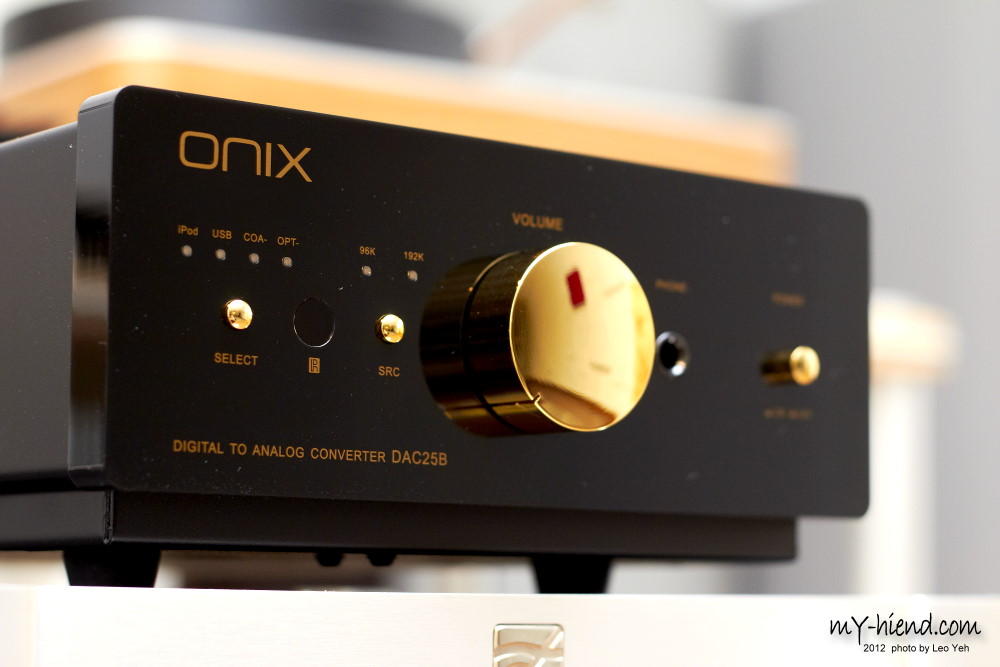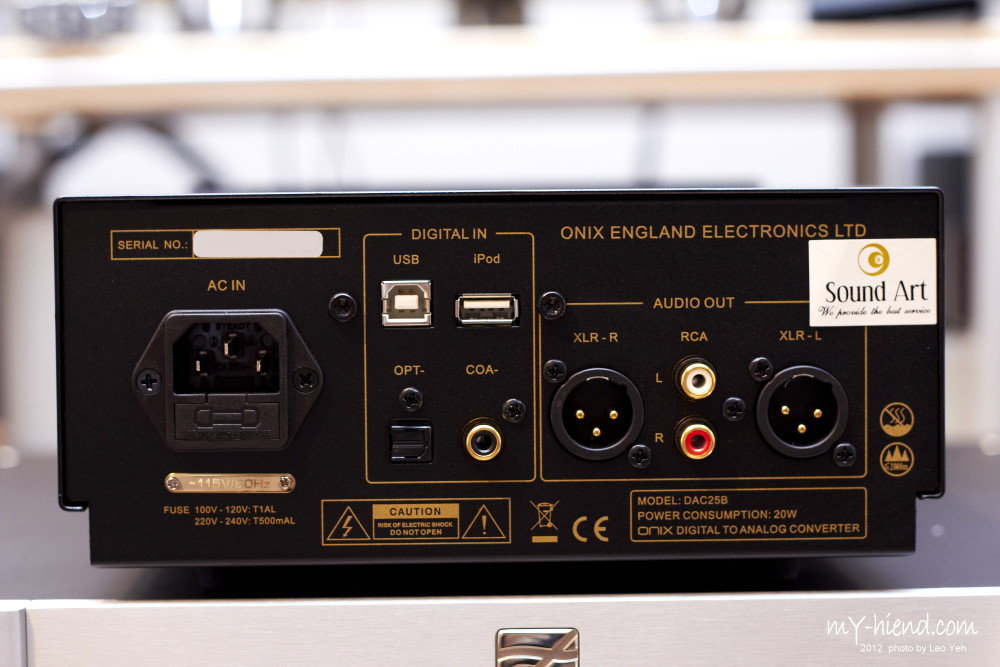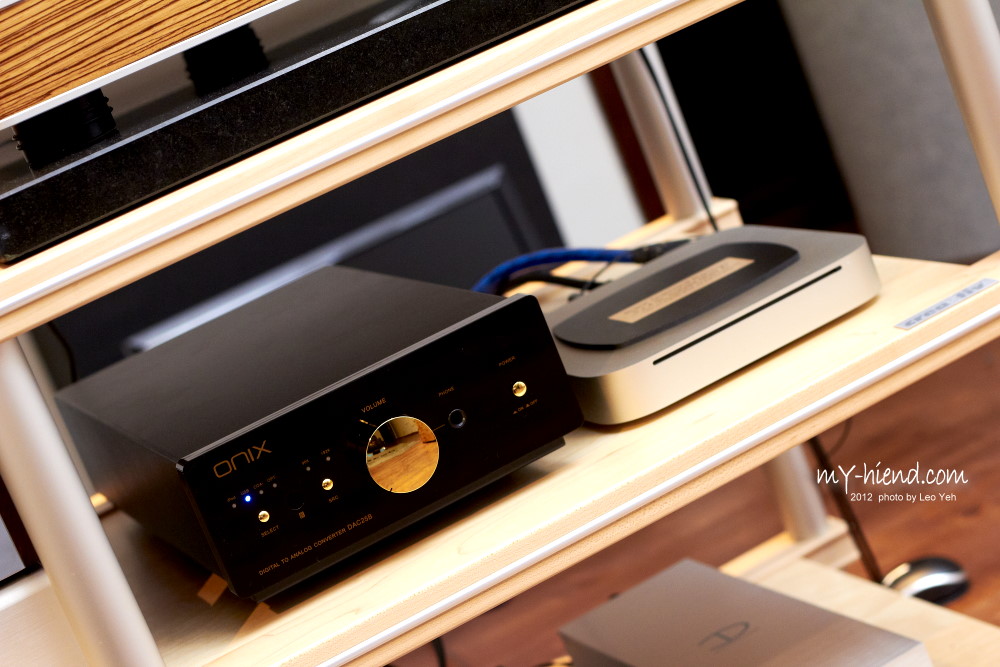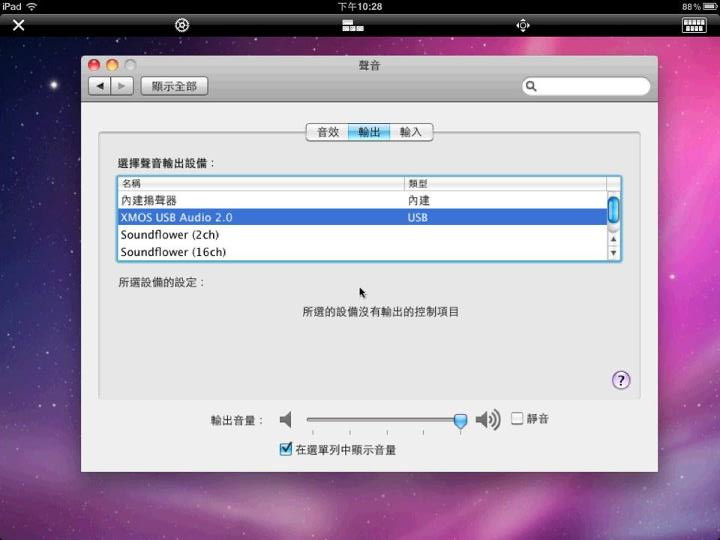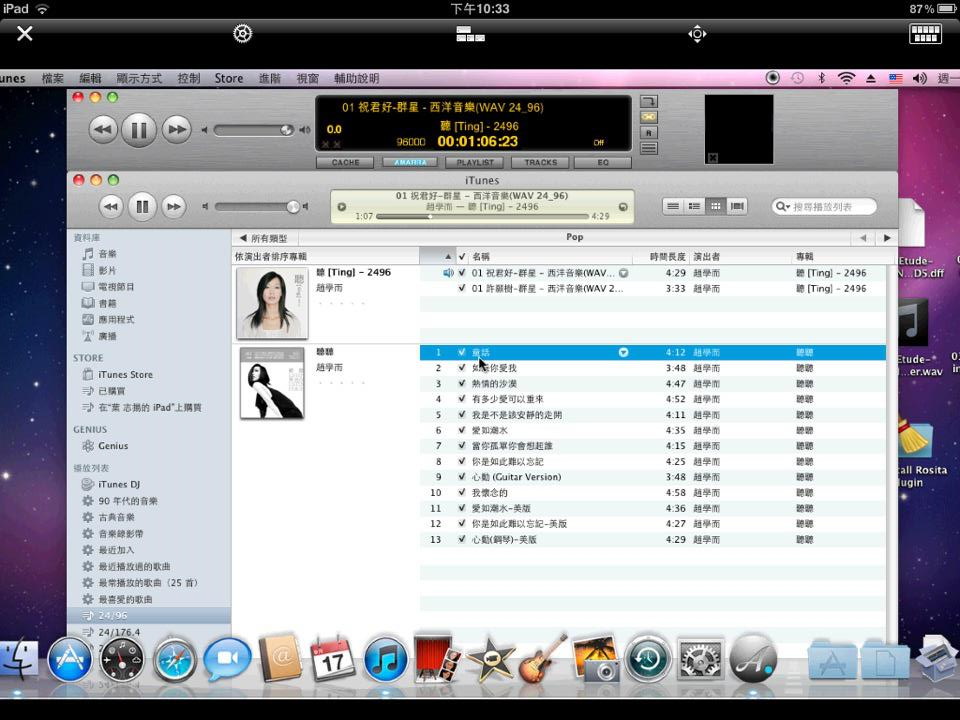 THE DAC 25A is considered a reference product in its class. Its aim is to conquer the new audio formats market. It is considered a best buy and in Japan it was an absolute successes.
Digital Analog Converter + Headphone Amp – DAC 25A
Made to convert your music files into an analogue signal. Its features are superb, the conversion is handled by a Burr Brown 1792, that transformers the signal into a balanced analogue output. Pride of Onix.
Front: Black Glass. Front handle that controls the headphone's volume. Golden buttons that are displayed ergonomically .SELECT button to choose the input and a SRC button to select the sampling rate.
Inputs: Digital optical (S-PDIF) ,RCA Inputs and a Usb Port to select music from a PC or Apple Computer.
Outputs: RCA (L+R) ,balanced XLR (L+R). High Quality connectors .Filtered Power supply. Native analogue balanced circuitry.
All components are carefully selected and carefully placed on the circuit board for both digital and analogue components. R-CORE transformer and Nichicon "Gold Tune" series capacitors.
DAC 25A APPLICATIONS
CD PLAYER CONVERTER: The signal is taken after the mechanical stage and can be used an excellent replacement to an old converter. This can be done with the Digital or RCA outputs.
MULTIMEDIA CONVERTER: From music stored in a Hard Disk . Using a computer or a multimedia center. This can be done with the USB port.
AMPLIFIER FOR HEADPHONES: Excellent sonic qualities ,the sound can be from an external cd player or computer. The DAC has a volume control knob.
Features:
24bit/192KHz high precision DAC Burr Brown PCM1792
Asynchronous chip with a sample rate of 192kHz with low jitter.
High precision clock with ReClock for minimizing error
USB input to pick up the digital audio signal directly from the computer (interfaced with Microsoft and Apple Computers)
Coaxial digital inputs (RCA), digital optical inputs (S-PDIF)
Analog outputs 1 RCA (L + R), 1 XLR (L + R);
Specifications:
Dynamic range: (24bit)> 120dB; Signal to Noise Ratio:> 112dB (RCA);> 125dB (XLR); THD + N: <0.001% (20Hz-20KHz); Output XLR: 4.0V; Output RCA: 2.0V; Dimentions: (W x D x H): 21,5 x 35,5 x 9,5 cm; Weight: 7 Kg; Power supply: 220-240V.
Components used:
TE7022L (TENOR) 24/96KHz Audio Streaming Controller USB 2.0; PCM1792 (BURR BROWN) Digital/Analog Converter 24bit/192KHz; SRC4192 (BURR BROWN) 192kHz Stereo Asynchronous Converter; N.4 OPA2134 (BURR BROWN) Audio Operational Amplifiers; CS8416 (CIRRUS LOGIC) 192KHz Digital Audio Receiver; N.2 74HC244D (PHILIPS) Octal buffer/line driver; 74HC125 (PHILIPS) Quad buffer/line driver; R-CORE "high grade silicon steel core" transformer made to specifications Onix.
各代主要更改USB接收晶片部分
DAC25A 將USB界面由USB1.1提升到USB2.0
DAC25B 加入XMOS模組,其中包括增加iPod輸入
USB接收晶片部分差異:
同軸光纖DA晶片 數位接收晶片
升頻晶片 USB晶片
DAC25 BB PCM1792 Cirrus logic CS8416 BB SRC4192 BB PCM2704 (48k/16bit)
DAC25A BB PCM1792 Cirrus logic CS8416 BB SRC4192 TENOR TE7022L (96k/24bit)
DAC25B BB PCM1792 Cirrus logic CS8416 BB SRC4192 XMOS (192k/24bit)
新的DAC25B多了IPOD DOCK的功能,很是方便!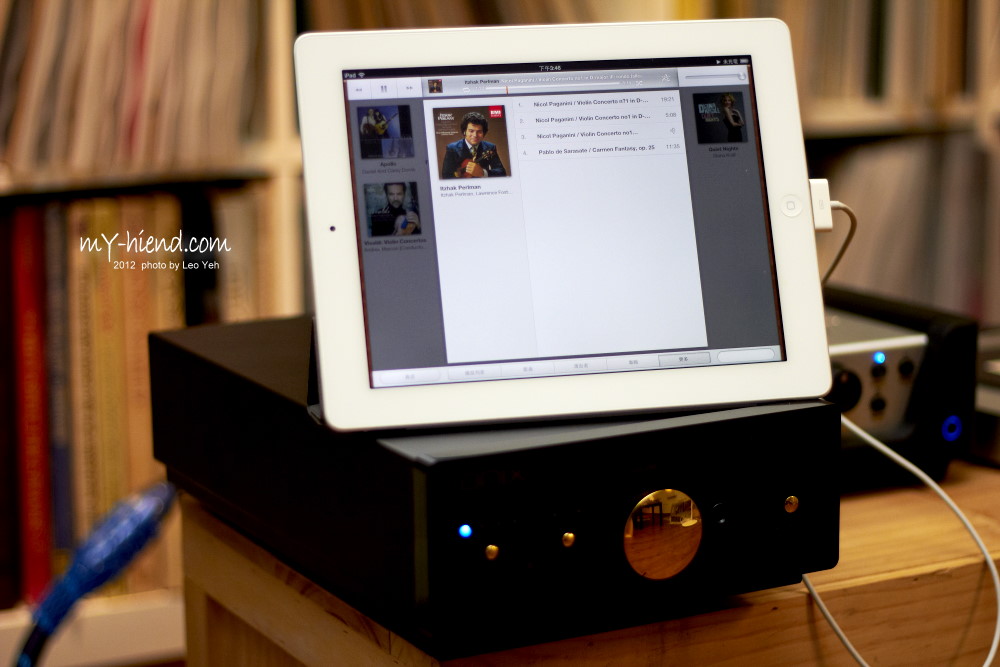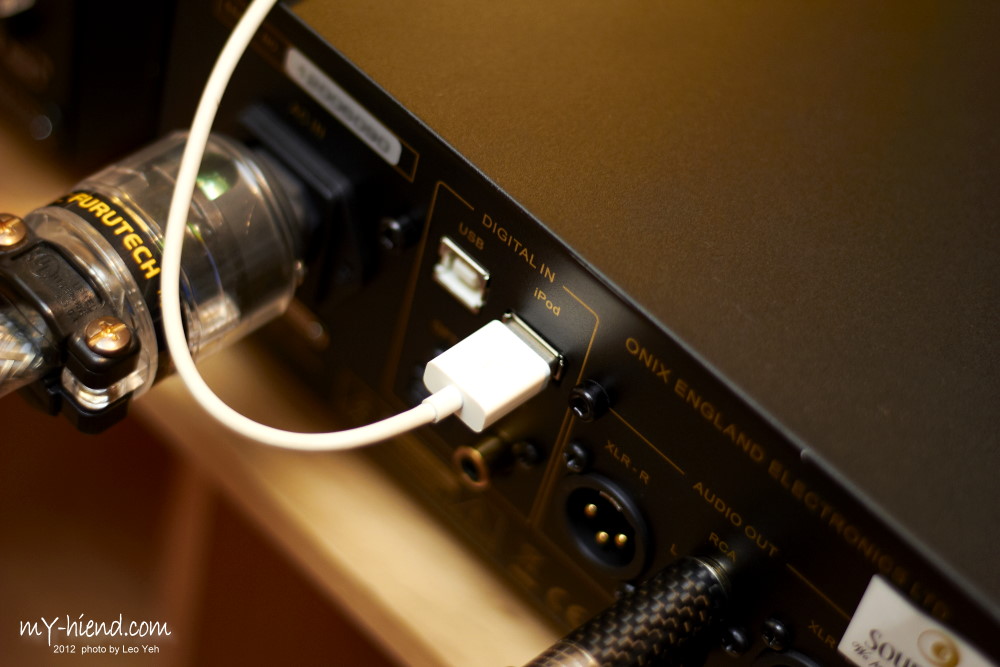 跟以前的版本一樣,DAC25B的耳擴部份仍跟DAC的聲音非常一致,推HD800也沒問題,這樣聽也很讚